Photos and Video From the Dribbble + Creative Market Meetup
Last week, history was made as the Creative Market and Dribbble communities came together for an energizing and inspiring meetup at Impact Hub SF. Read (and see) all about it below.
The Creative Market and Dribbble teams have been working hard to put the From Sea to Shining Sea Meetup together since Dribbble cofounder Dan Cederholm proposed the idea back in July. The combined team effort is honestly what made the event the success that it was—well, that and all of you fantastic folks who came to hang out with us for the evening.
We can't go too far into an event recap without giving a shoutout to the entire Creative Market design team who worked hard to create boatloads of swag, signage, and the overall look and feel of the event.
Little peek at a poster we just got back from the printer. We will be giving these away at the SF dribbble meetup next week on Oct 13th. Meetup Details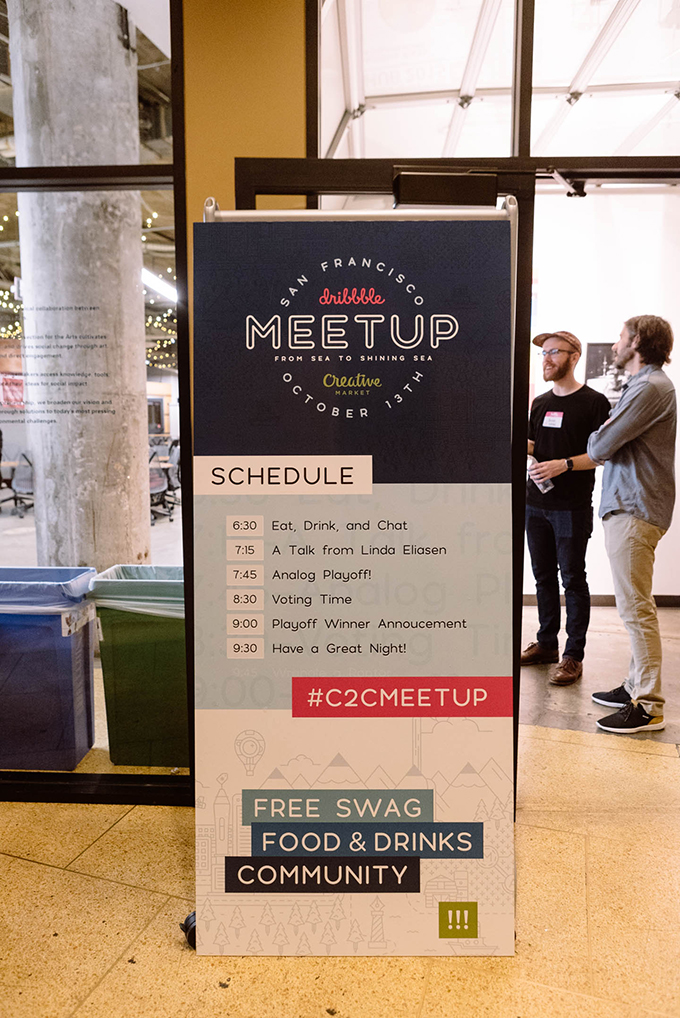 In case you weren't able to make it out to the meetup (or if you were in attendance and you'd like to relive it), we put together a little video recap for you:

On the night itself, we kicked things off by enjoying some palate pleasing food and drinks. People went on and on about the food, so if you're ever in the San Francisco area, be sure to check out Bang San Thai. Their chicken satay is drool worthy!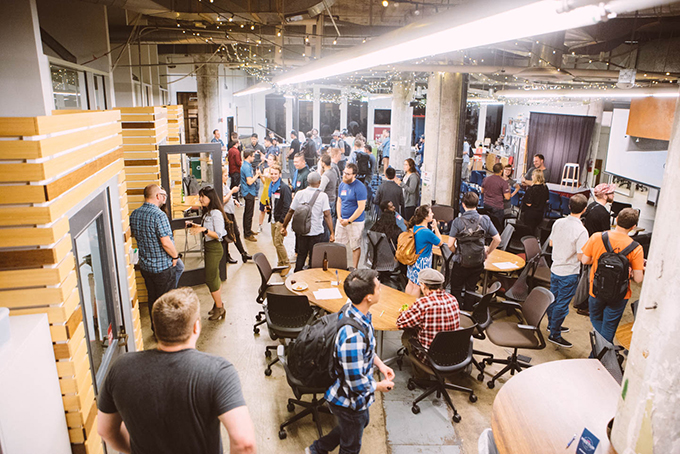 Once our bellies were full, we all grabbed seats and had the pleasure of hearing Linda Eliasen drop some major truth bombs about the creative processes. Linda had us in stitches and nearly brought us to tears; she has a serious gift for speaking and teaching, and we're so glad she's using it!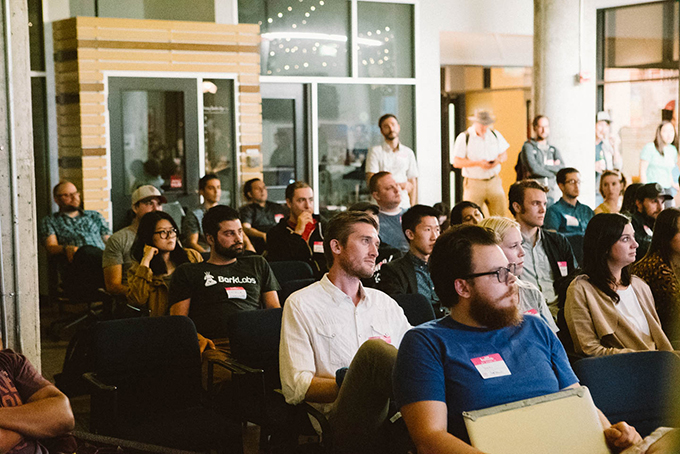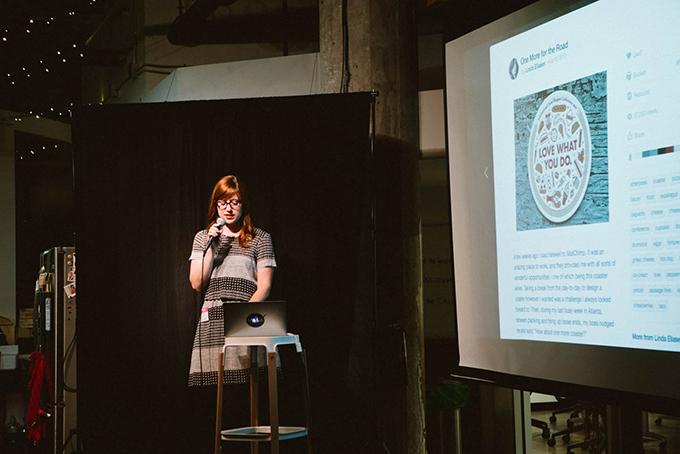 After being throughly inspired by Linda's talk, we kicked off an Analog Dribbble Playoff Contest, encouraging people to illustrate where they were from. We told everyone to interpret the prompt in any way they liked, and they definitely ran with it!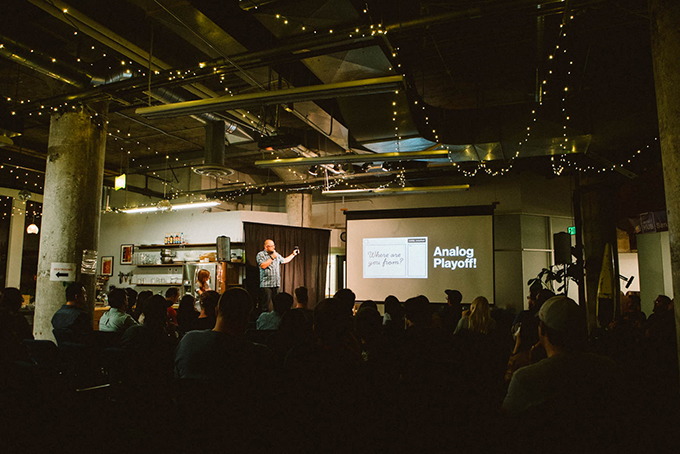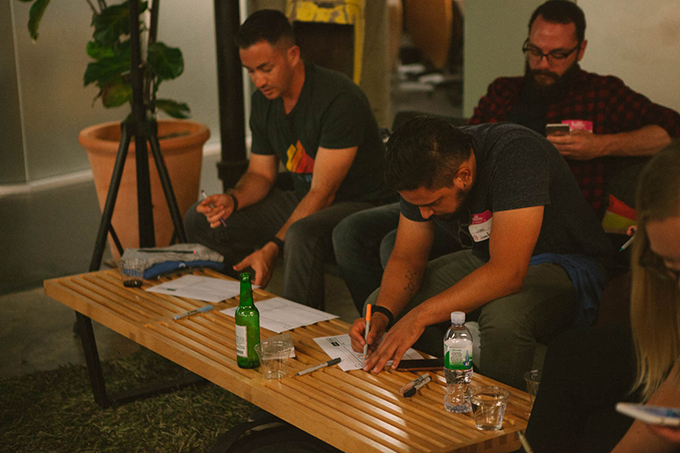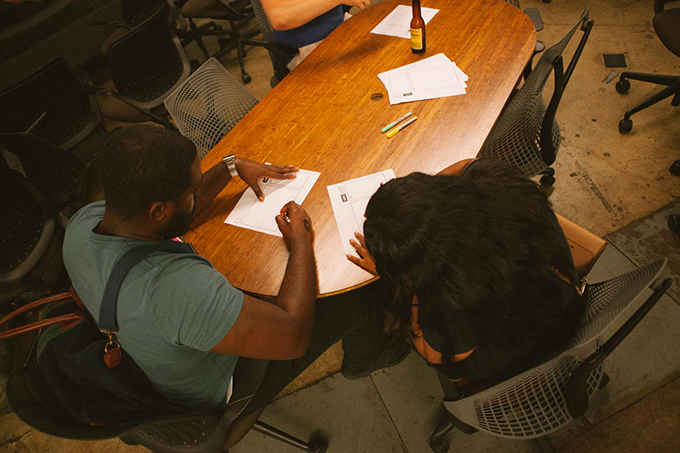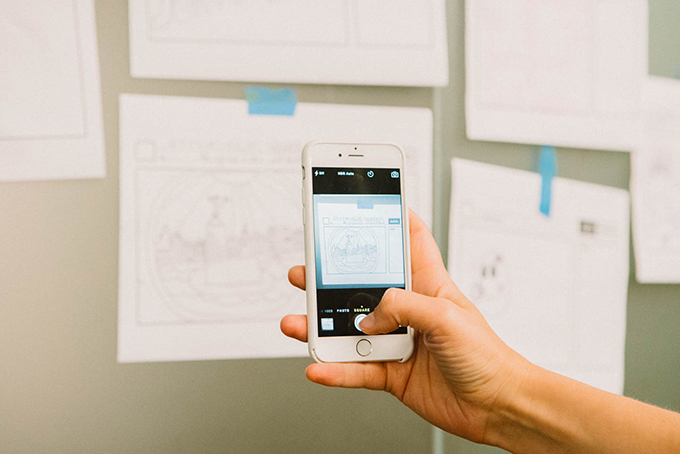 Voting soon commenced; and, though all of the shots were basically creative genius, we found our winners.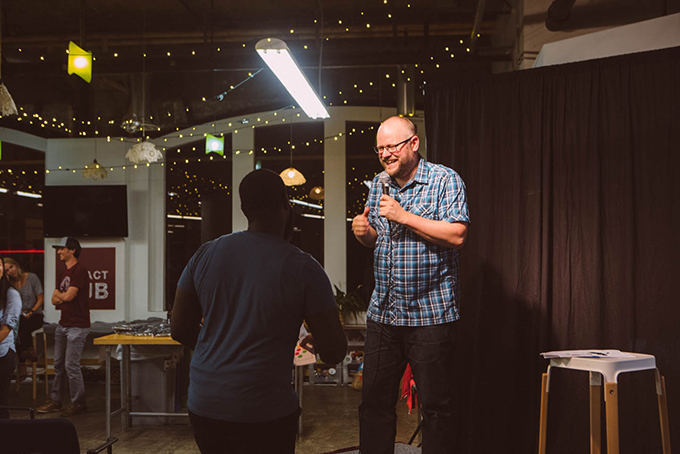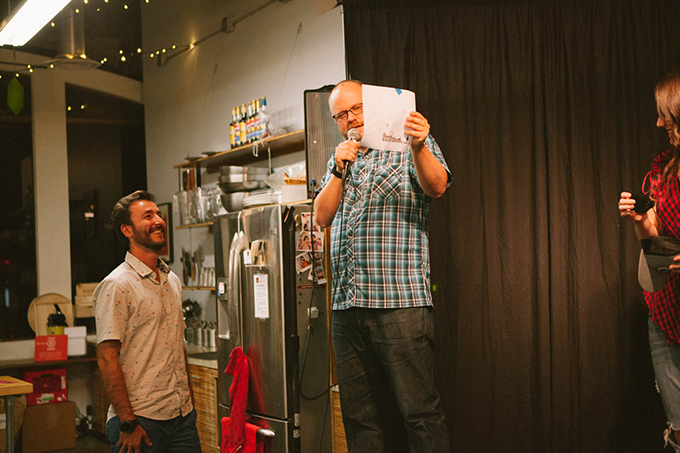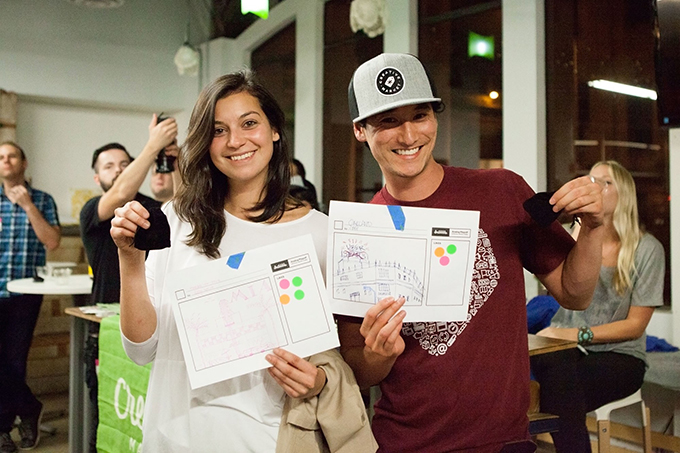 The winners went home with awesome prizes (like fancy Dribbble pins and Creative Market hats), and that wrapped up the night.
We have to say just one more time how much fun we all had hanging out with the community. Yes, we get to chat with you folks every day online, but there is something extra exciting about setting aside time now and then to meet up face to face, put first names to usernames, and give out some real high-fives rather than #InternetHighFives. Why? Because you folks are the best of the best, and when we've got the best of the best in our corner, sometimes you have to meet up IRL, just to say, "Thank you for being the best and bringing your best to the Dribbble and Creative Market communities!"
You make our jobs a joy friends, and one day we hope to meet up with all of you in person. Until then, #InternetHighFives across the board!
Getting started with hand lettering?
Free lettering worksheets
Download these worksheets and start practicing with simple instructions and tracing exercises.
Download now!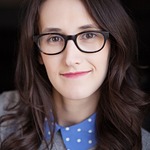 Kelley Johnson
I'm an ex-schoolmarm who is excited about all things creative. Photography makes me smile and when I find a new-to-me dress that fits just right, it makes my day.
View More Posts