Power Up Your Purchases With Our New Standard and Extended Licenses
Our new Standard and Extended Licenses are here!
The larger our community becomes, the more diversity we see in the needs of that community regarding how assets are used. So today, we're very excited to announce that we're retiring the SimpleLicense and launching two new licenses: the Standard License and the Extended License. Read on to learn more and be sure to visit our License FAQ for the full details (all previous purchases will remain under the SimpleLicense).
Update: Read our follow up post, Our Plan to Fix Licenses
Standard vs. Extended
Every time an item is purchased on Creative Market, the buyer will have the option to either go with the default Standard License or upgrade to the Extended License.
We wanted to make differentiating between these two licenses super easy, so we kept the logic extremely basic. This chart gives you the gist: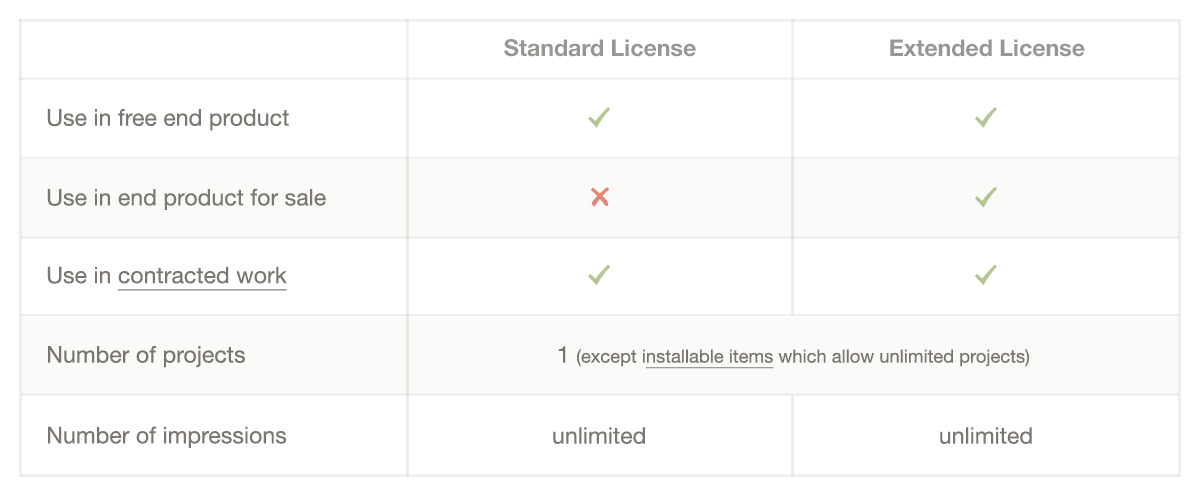 If You Want To Sell It, Go Extended
As you can see, the two licenses are very similar with one key difference: as the buyer, if you intend to sell something that uses the item you purchased, you'll need the Extended License. If not, then you're good to go with the Standard License. For example, if you want to buy an icon pack to use on your personal website, you can purchase the standard license. However, if you want to buy that same icon set and use it to design some t-shirts to sell in your online shop, you'll need the Extended License.
Note that this is just a quick summary, please read our License FAQ for more detailed information.
Previous Purchases Remain Under Their Original License
All of the purchases you made prior to this announcement will still fall under their original license. You can visit this link to see all your previous purchases and their corresponding licenses.
What About My Shop?
If you're a Creative Market shop owner, you don't have to take any steps to make sure that your items are available for extended rights purchases, but feel free to customize the prices for the Extended License versions of all your items.
Go Make Awesome Stuff!
We hope our new Extended License gives you both the confidence and permissions that you need to tackle the most awesome of projects. Once again, if you have any questions, be sure to visit our license FAQ for the full details.
Post Update: On Pricing and Affordability
We really appreciate the honest feedback everyone is providing. One thing to keep in mind is that we're passionate about giving our shop owners the freedom to price all their products in a way that they feel is fair and competitive. What we've done here is given these shops an added tool to carry that out. How they price their Extended License items is up to them (many are continuing to update their prices even now). Ultimately, we're confident that shops will price both their Standard and Extended License in a way that gives them what they deserve for their hard work and is enticing to potential buyers.
Getting started with hand lettering?
Free lettering worksheets
Download these worksheets and start practicing with simple instructions and tracing exercises.
Download now!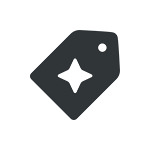 Creative Market