Scientist Reveals First Draft Of DaVinci's Mona Lisa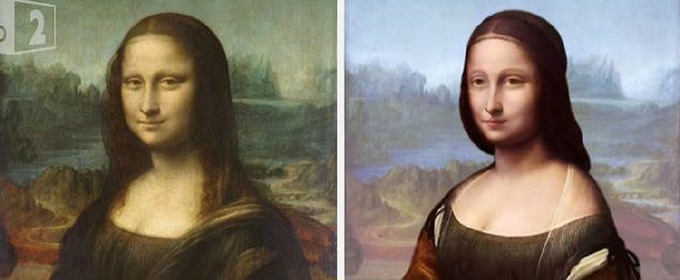 Ever taken a shot at something but weren't happy with the results? Of course you have. We all have gone through that at one point or another, so it's no surprise that someone as famous as, say, Leonardo DaVinci would have a rough draft or two in their history, right? Sure. Sounds reasonable. Well, as one scientist is asserting, it turns out that one of his rough drafts is sitting underneath the famous Mona Lisa painting, and he's gone so far as to have it reproduced.
According to a recent article in BBC News, French scientist Pascal Cotte has been analyzing the iconic work of art for over 10 years using reflective light technology. He says:
"We can now analyse exactly what is happening inside the layers of the paint and we can peel like an onion all the layers of the painting. We can reconstruct all the chronology of the creation of the painting."
Sure, I'm a little bit skeptical. I mean, there's no definitive way for us to prove this theory, because it's not like we're going to go tearing into the Mona Lisa to find out. But it is an interesting concept, and hopefully it teaches us more in the coming years.
---
Kevin Whipps is a writer and editor based in Phoenix, Arizona. When he's not working on one of the many writing projects in his queue, he's designing stickers with his wife at Whipps Sticker Co.
Free lettering worksheets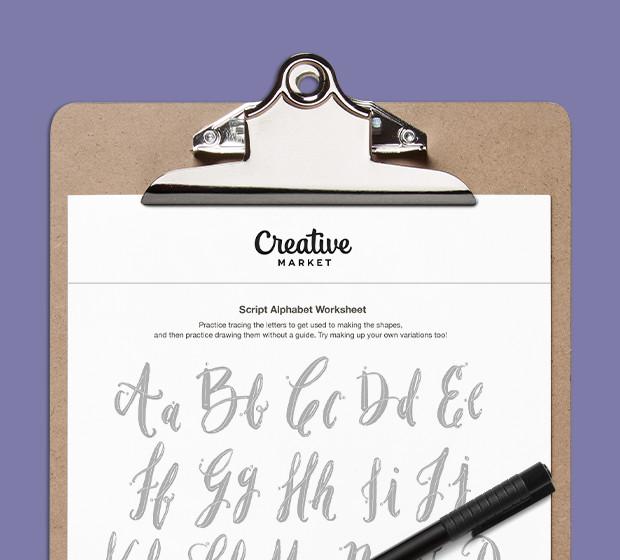 Download now!

Getting started with hand lettering?

Download these worksheets and start practicing with simple instructions and tracing exercises.
Download 6 Products for Free
Hi! My name is Kevin Whipps, and I'm a writer and editor based in Phoenix, Arizona. When I'm not working taking pictures of old cars and trucks, I'm either writing articles for Creative Market or hawking stickers at Whipps Sticker Co.