20 Sites to Get Your Daily Dose of Web Design Inspiration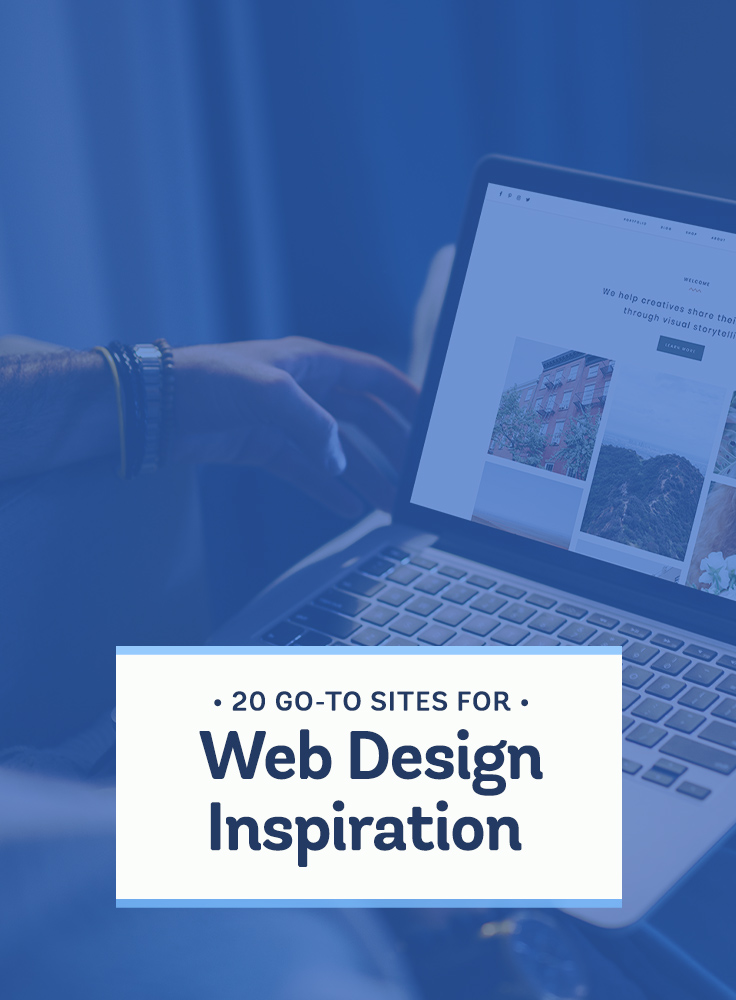 Designing a website from scratch? While we always want to express original ideas and a unique visual style in our projects, the blank canvas can be intimidating. Even if you have a specific look and feel in mind, analyzing great references can enrich the kinds of components and interactions you use to bring that vision to life.
If nothing else, looking at other designers' solutions for certain web design challenges can help you resolve specific issues that you our your client also face. All that said, here are the 20 sources I continuously look at to spur new ideas and explore patterns that are trending in the world of web design:
Awwwards selects a winning website every day. You can filter both nominees and winners on a number of categories, tags, technologies, and visual styles.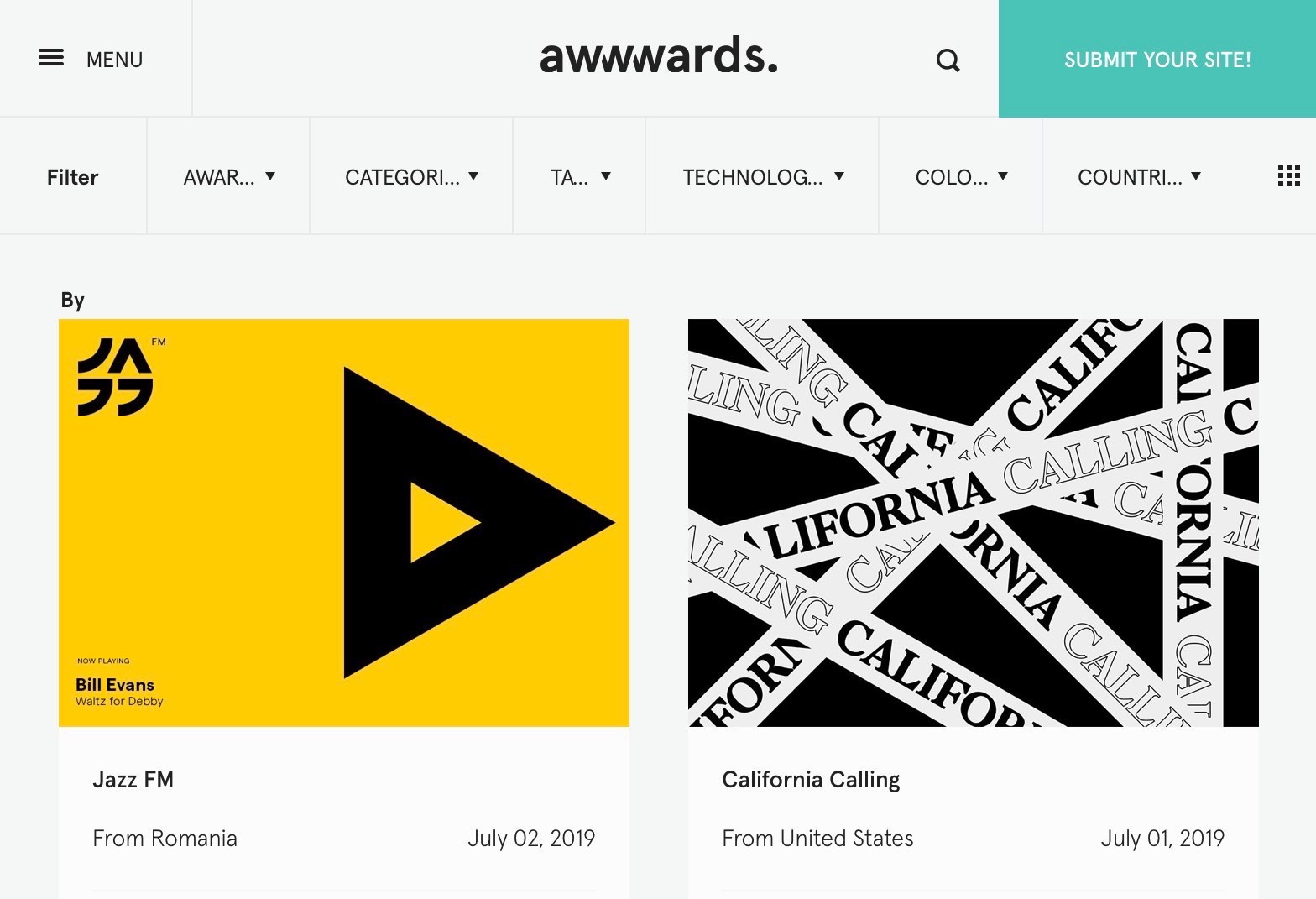 This gallery features 7,139 modern sites that you can browse by style, type, or subject.

Designspiration is not just a source for web design inspiration. Designers interested in branding, print, interiors, posters and many other formats will also find a great dose of visual ideas here.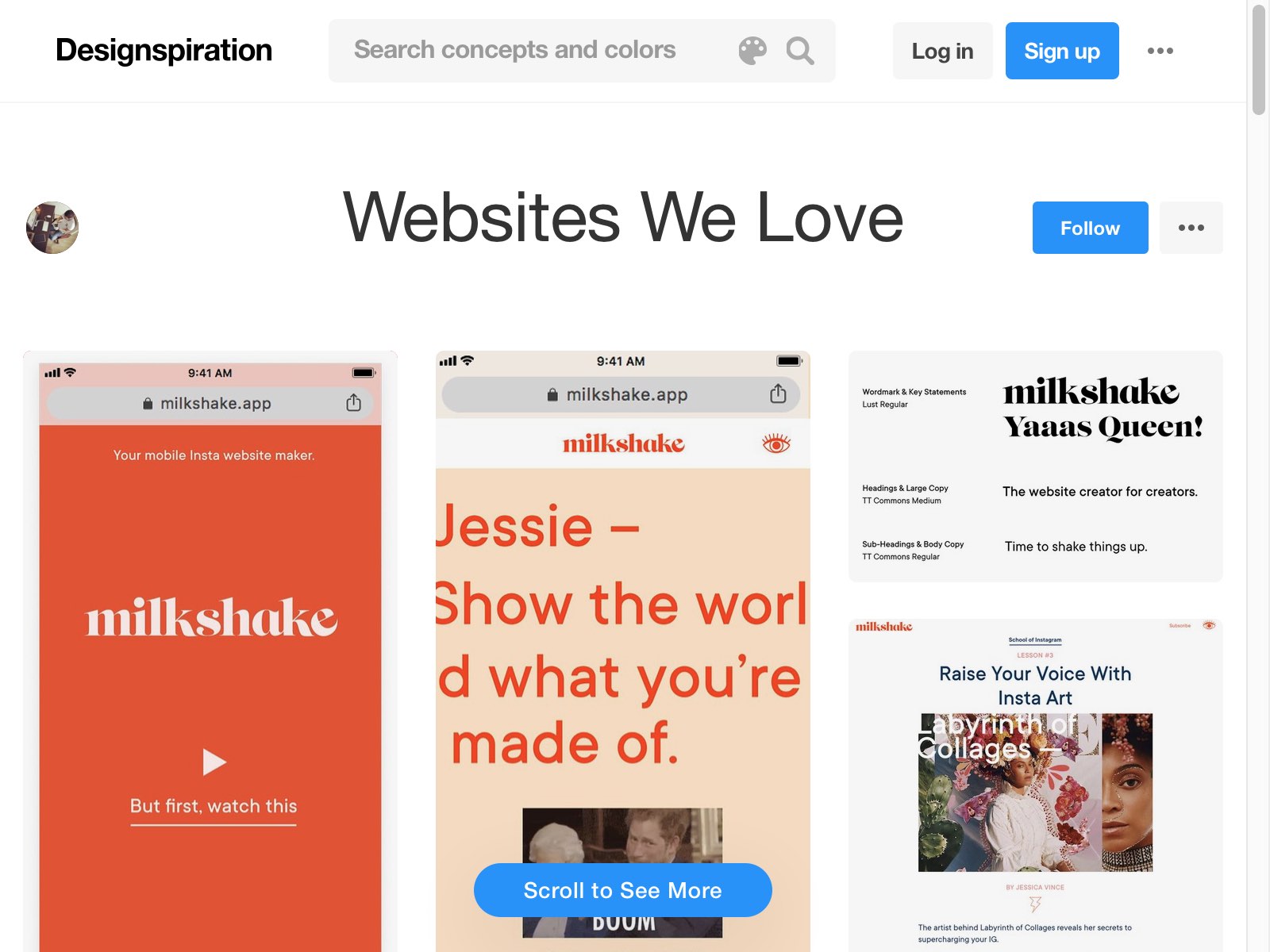 As a global platform for creatives, Behance hosts thousands of stunning portfolio pieces. To showcase the most outstanding work, the team has created Curated Galleries for certain design disciplines like interaction, illustration, and motion.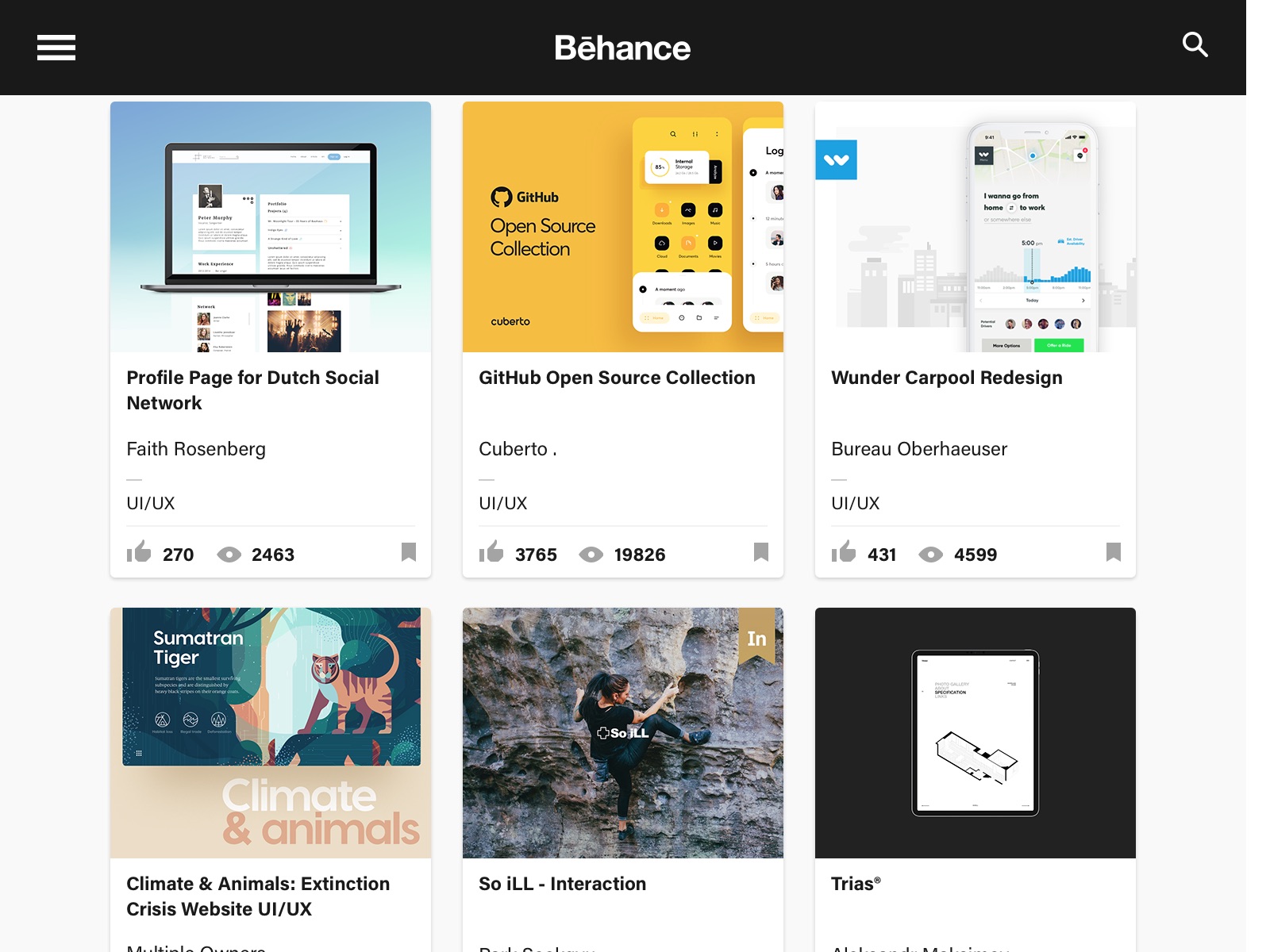 If you spend a lot of time on Instagram, consider following this inspiring account for a constant feed of UI, UX, and web design ideas.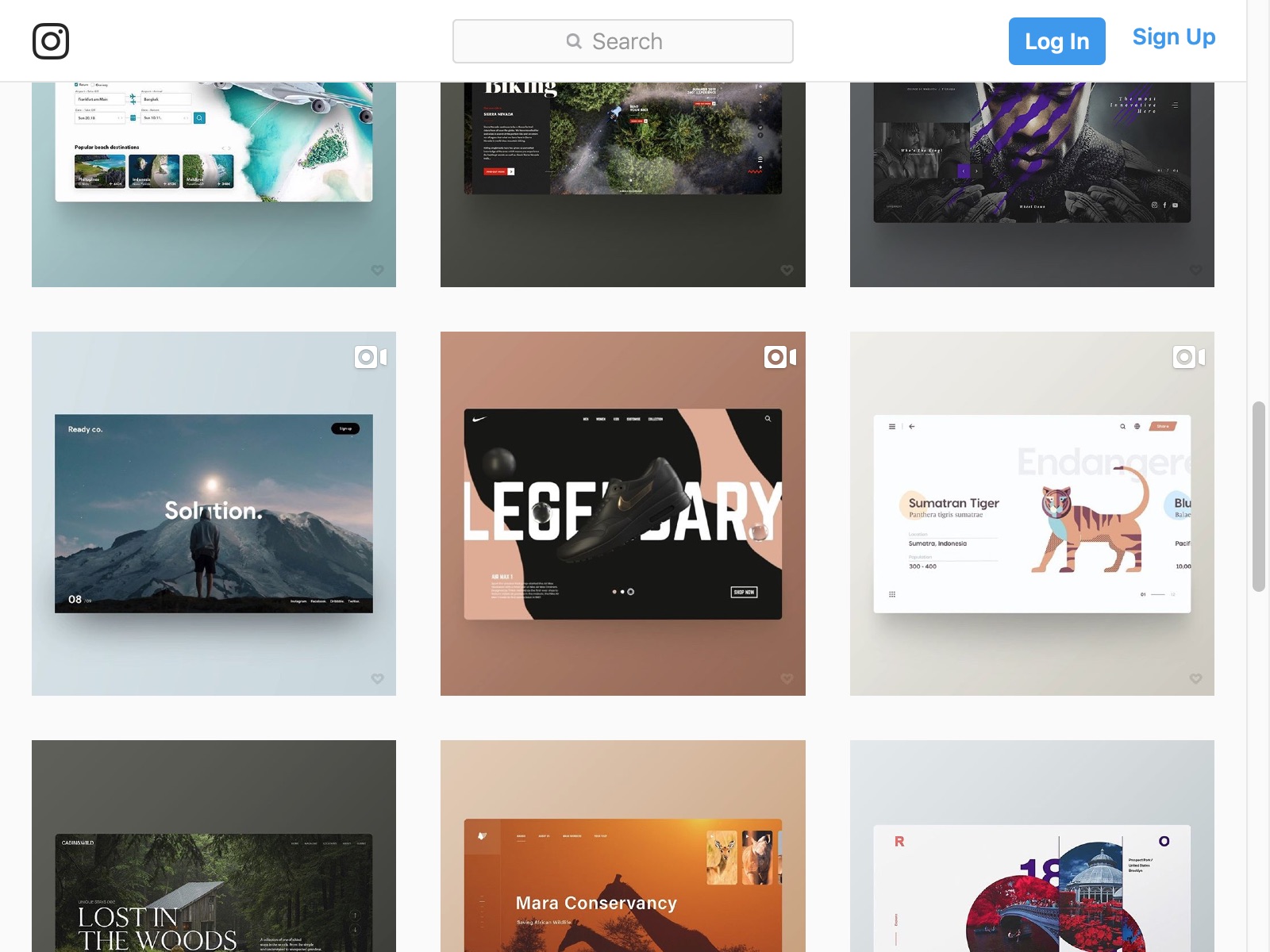 AIGA, the professional association for design, showcases its members' most outstanding design projects in this online gallery.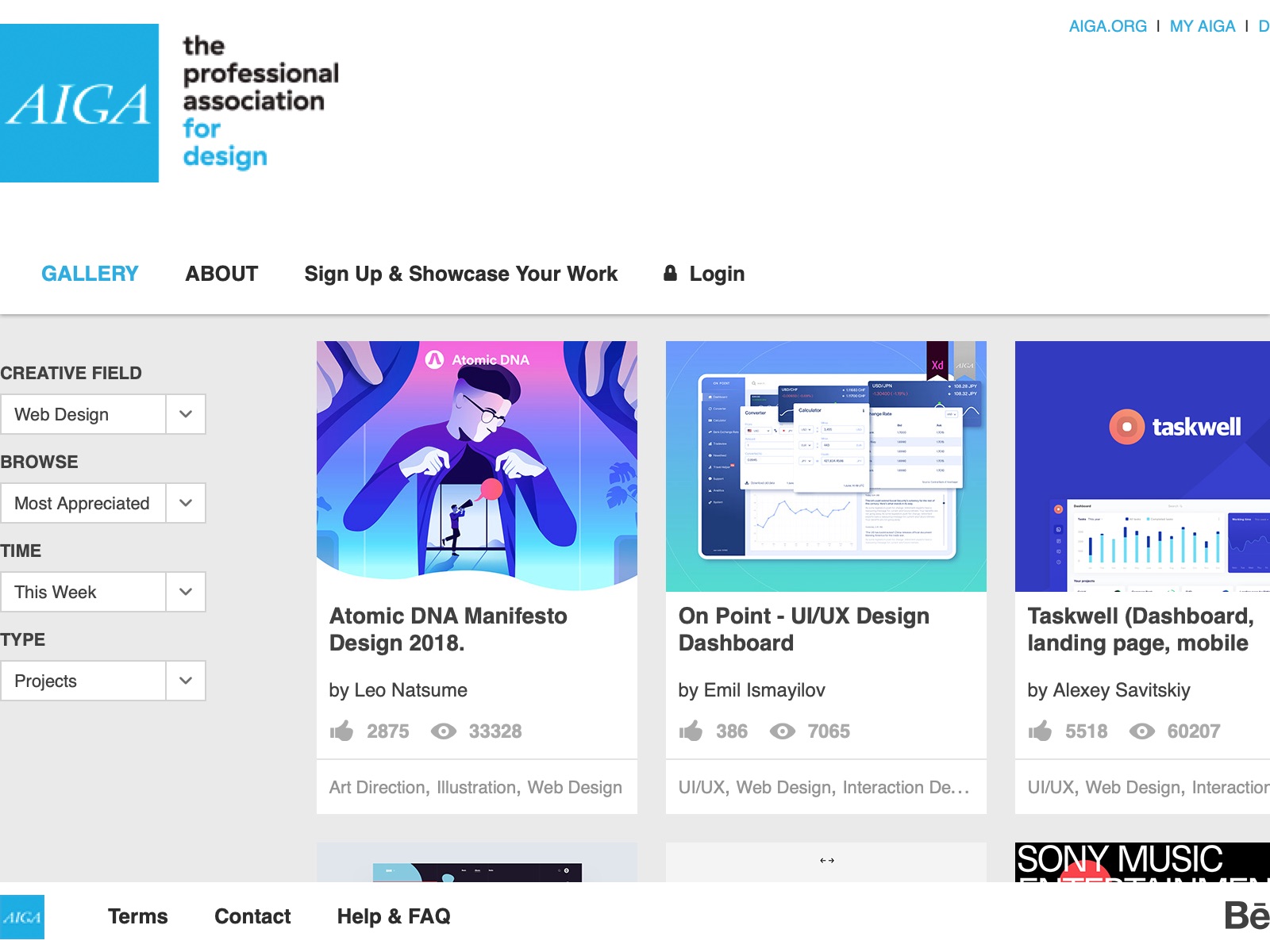 Use Dribbble's Web Design category and "Popular" sort to discover compelling shots from web designers all around the world.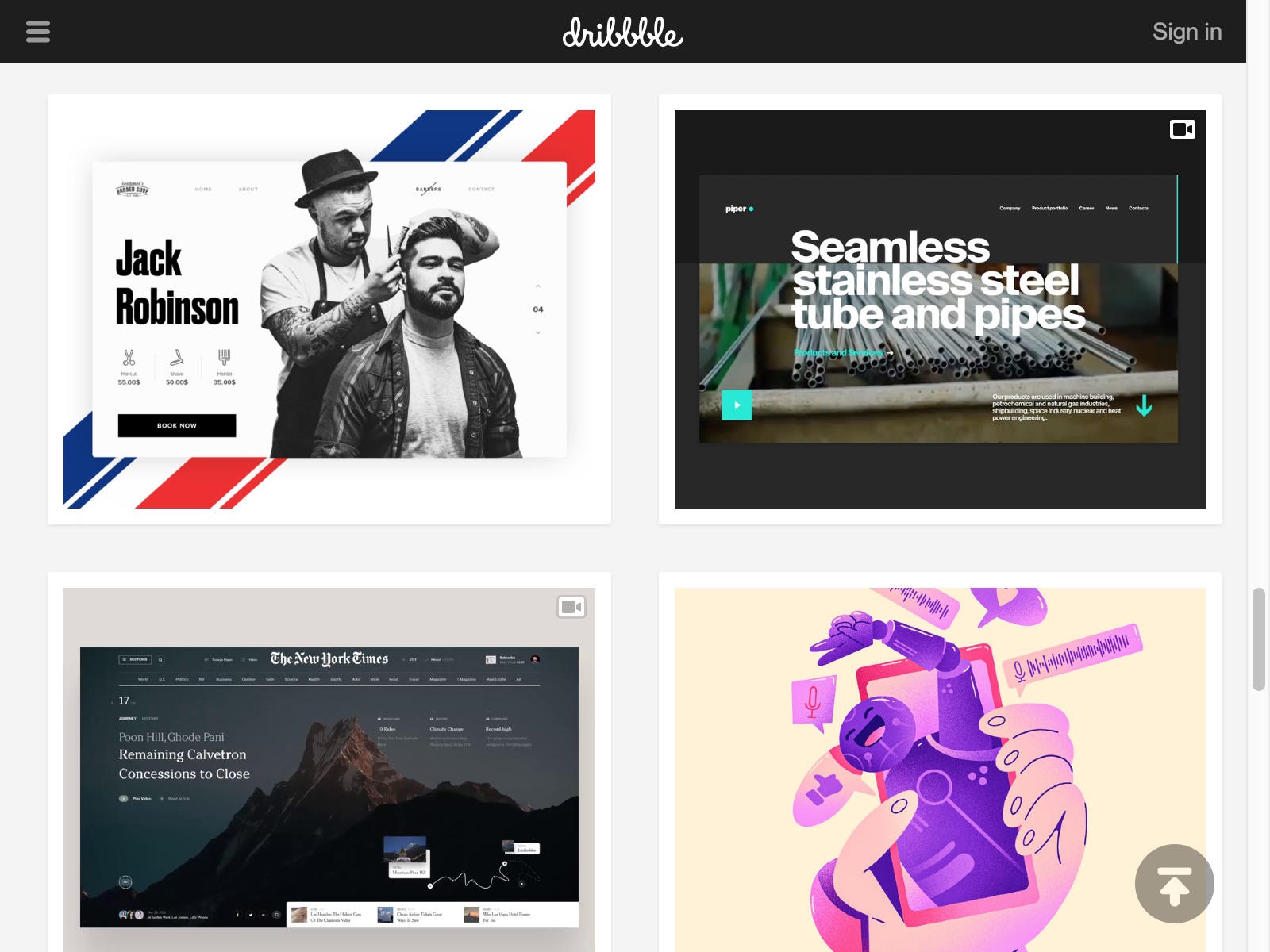 CSS Design Awards are granted by an international panel of expert judges. Every website is scored according to three criteria: UI design, UX design, and Innovation.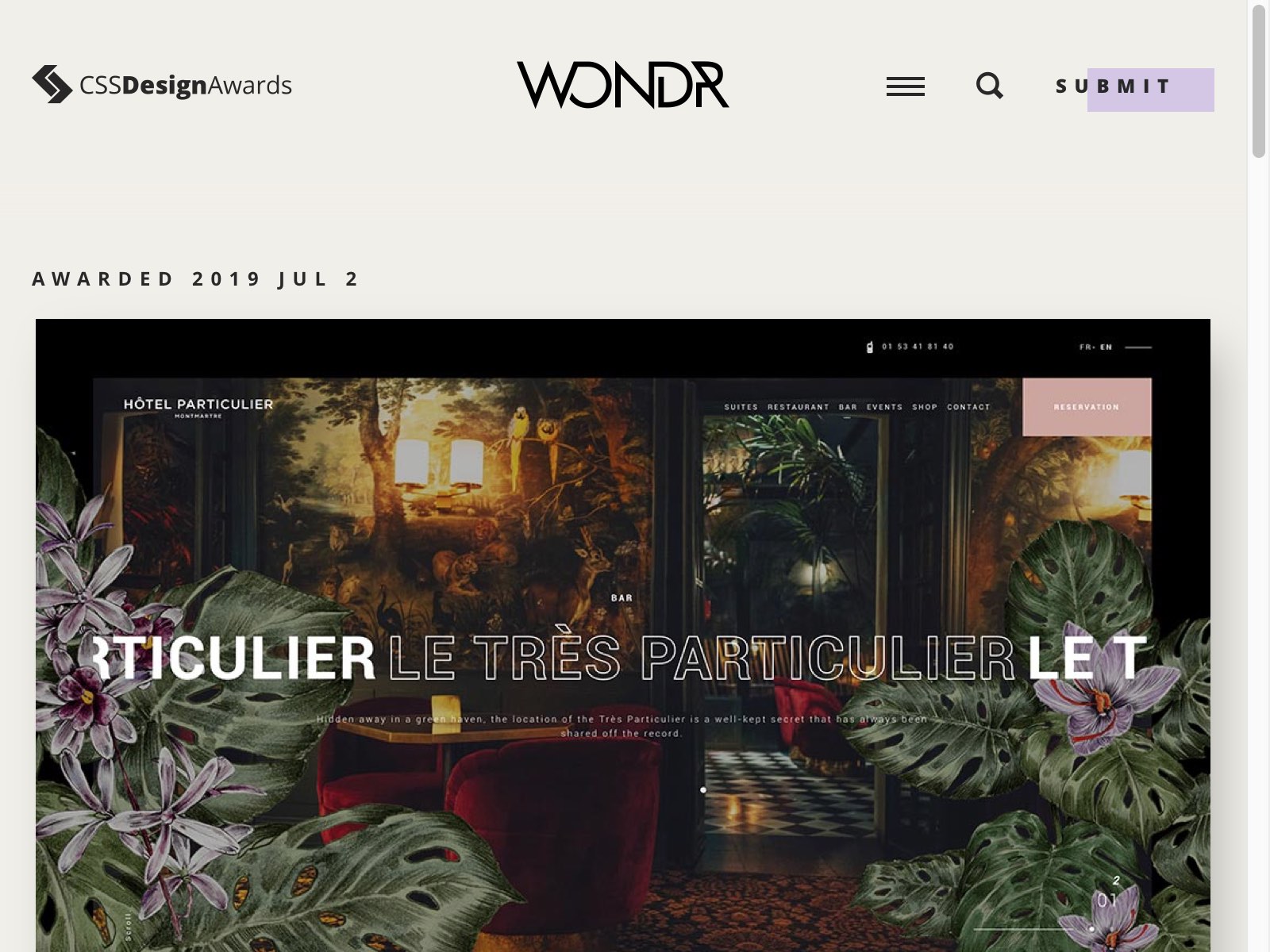 Another gallery for those who prefer to get inspired via Instagram. What's interesting about Daily Vote Web Design is that they ask followers to like (1 point) or comment (10 points) each design on Instagram and keep track of top all-time scores in their website.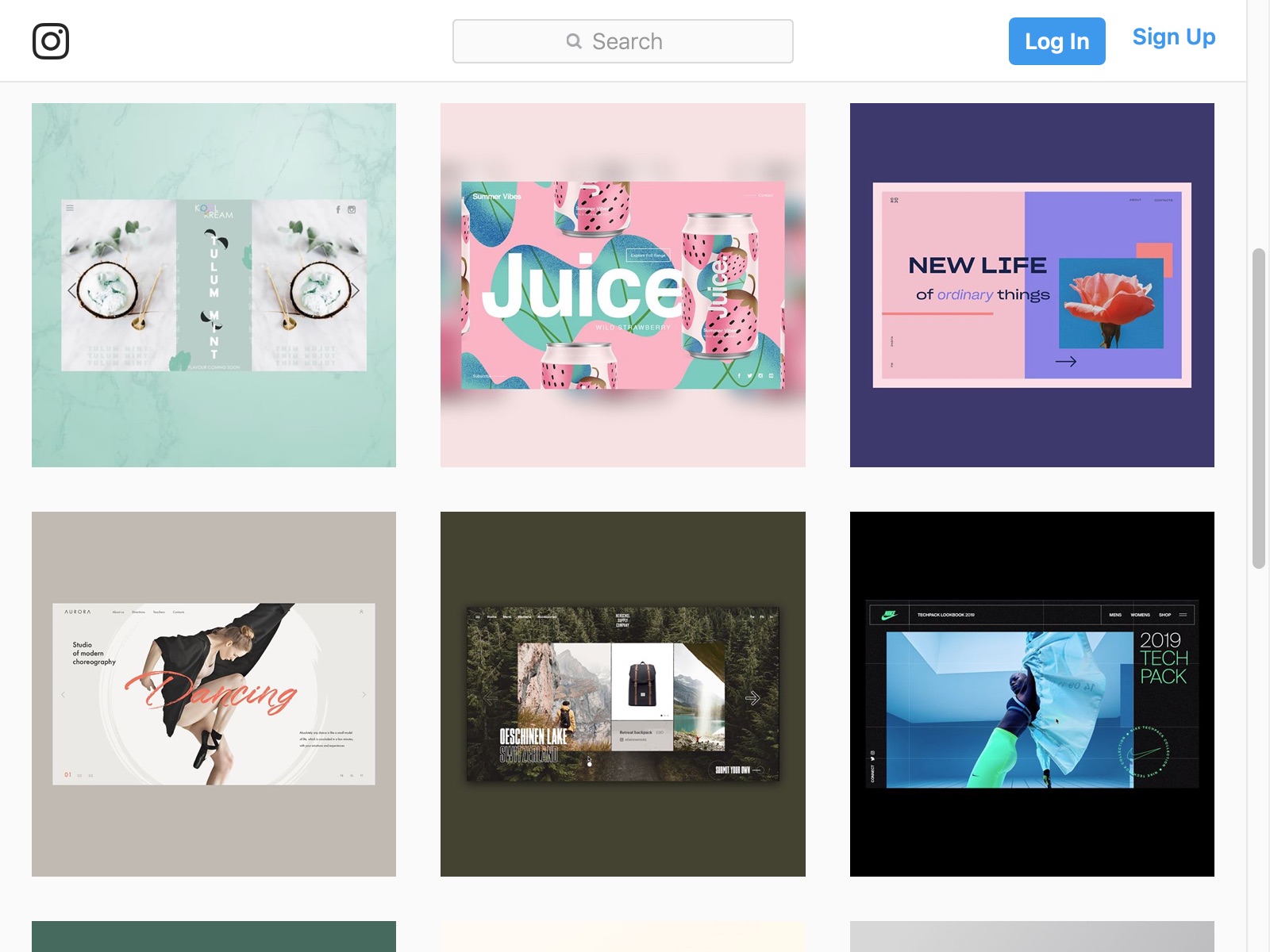 Collect UI offers inspiration in various kinds of interaction components, patterns, and pages. If you're only looking for great landing page examples, there's a category devoted entirely to them. The site is powered by 89 collectors that curate outstanding Dribbble shots using Collect UI's Chrome extension.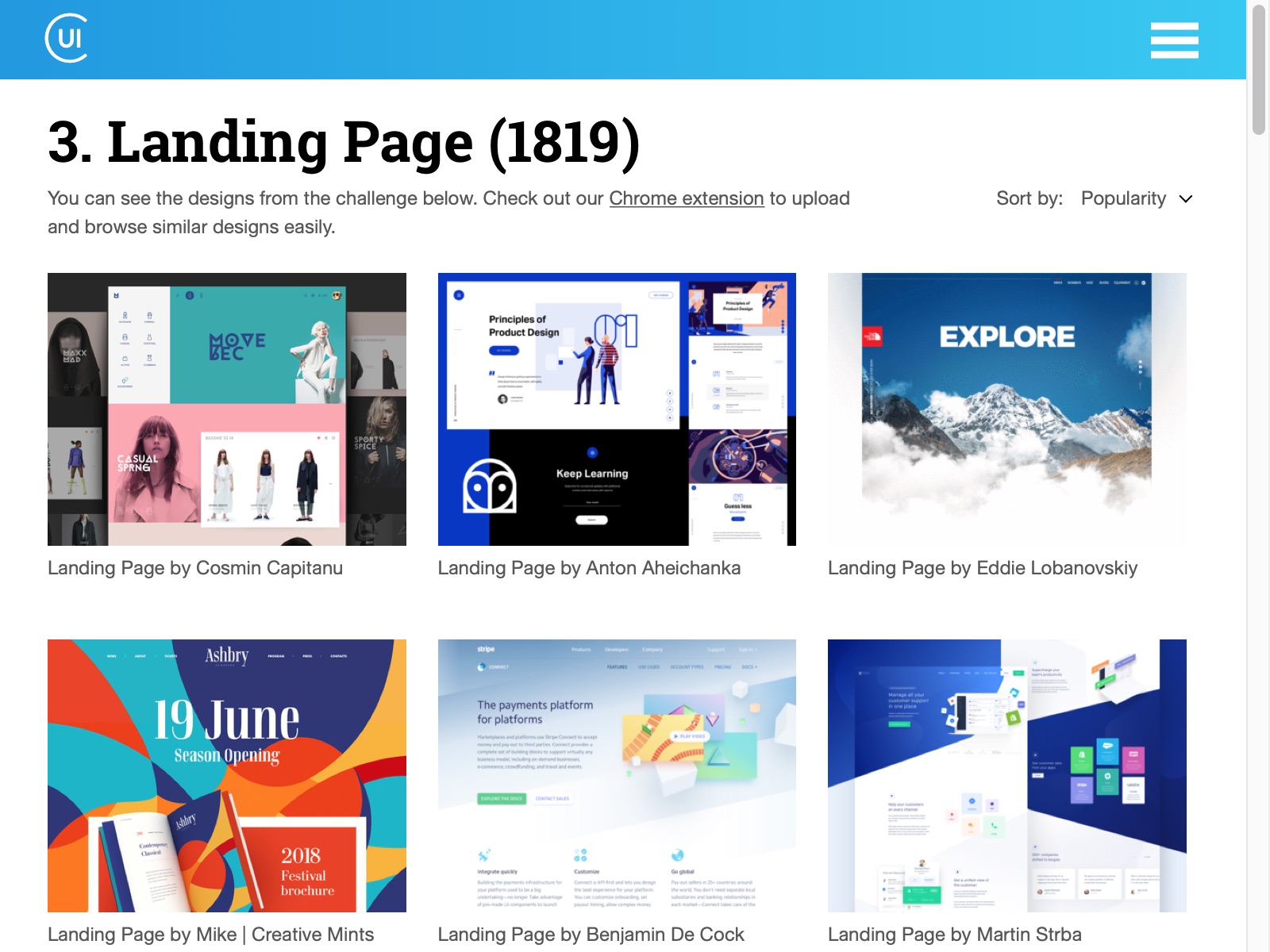 Abduzeedo has been around for 13 years now. Founded by Fabio Sasso in 2006, the site continues to celebrate great design in different styles and mediums.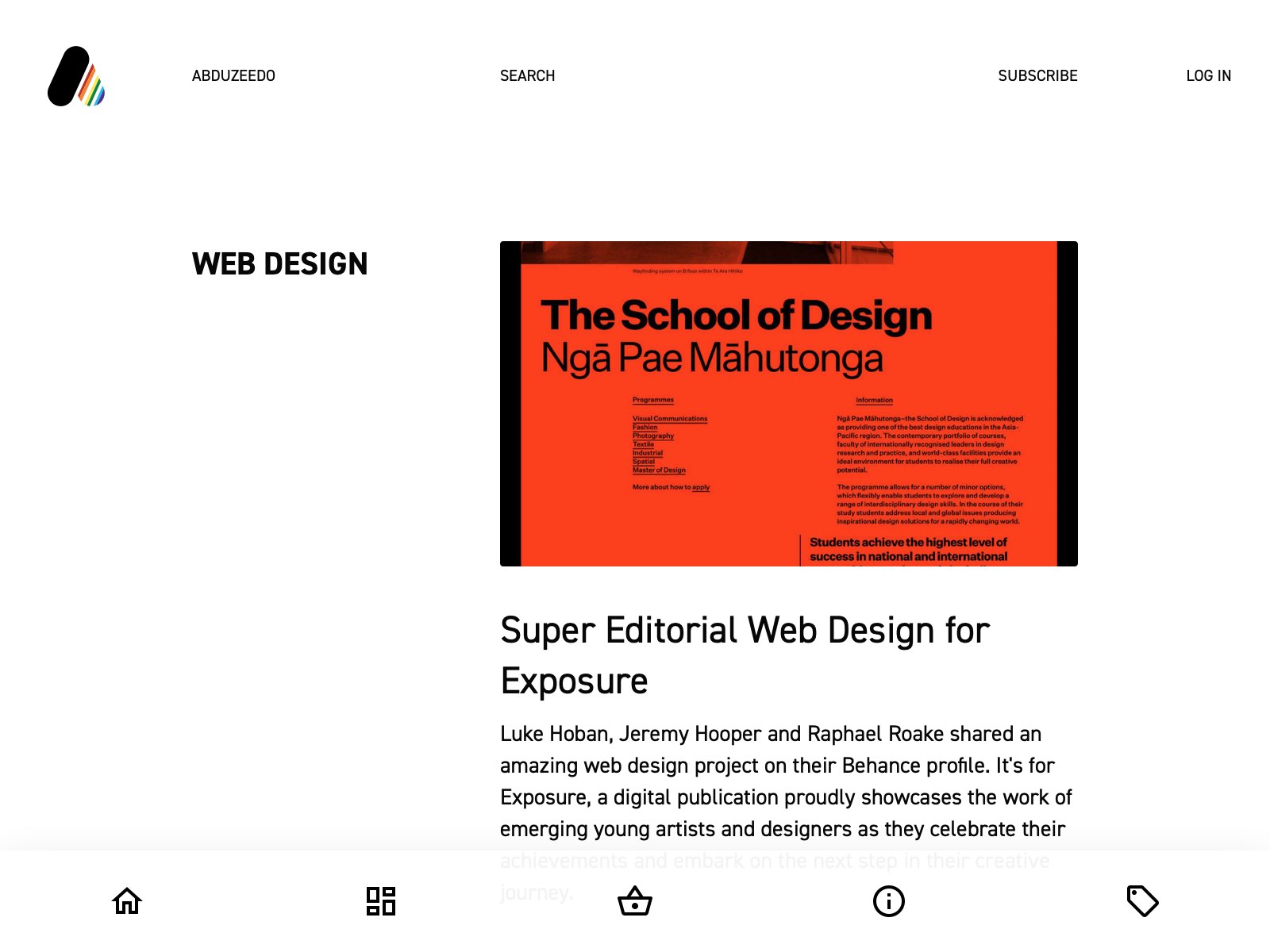 The Design Blog is maintained by Ena Baćanović, a graphic designer based in Zagreb, Croatia. It stands out from other sources due to its global character and focus on emerging designers/studios.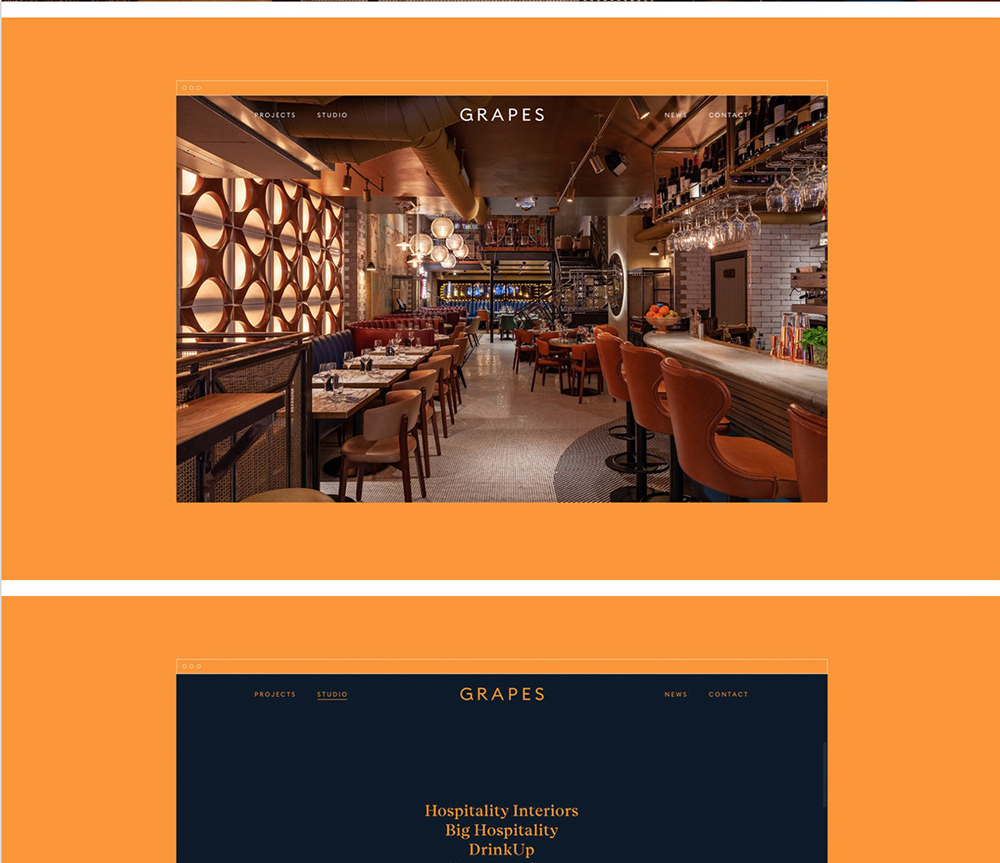 If you're looking for brilliant single-page designs to learn from, start here. One Page Love is all about highlighting modern one page websites.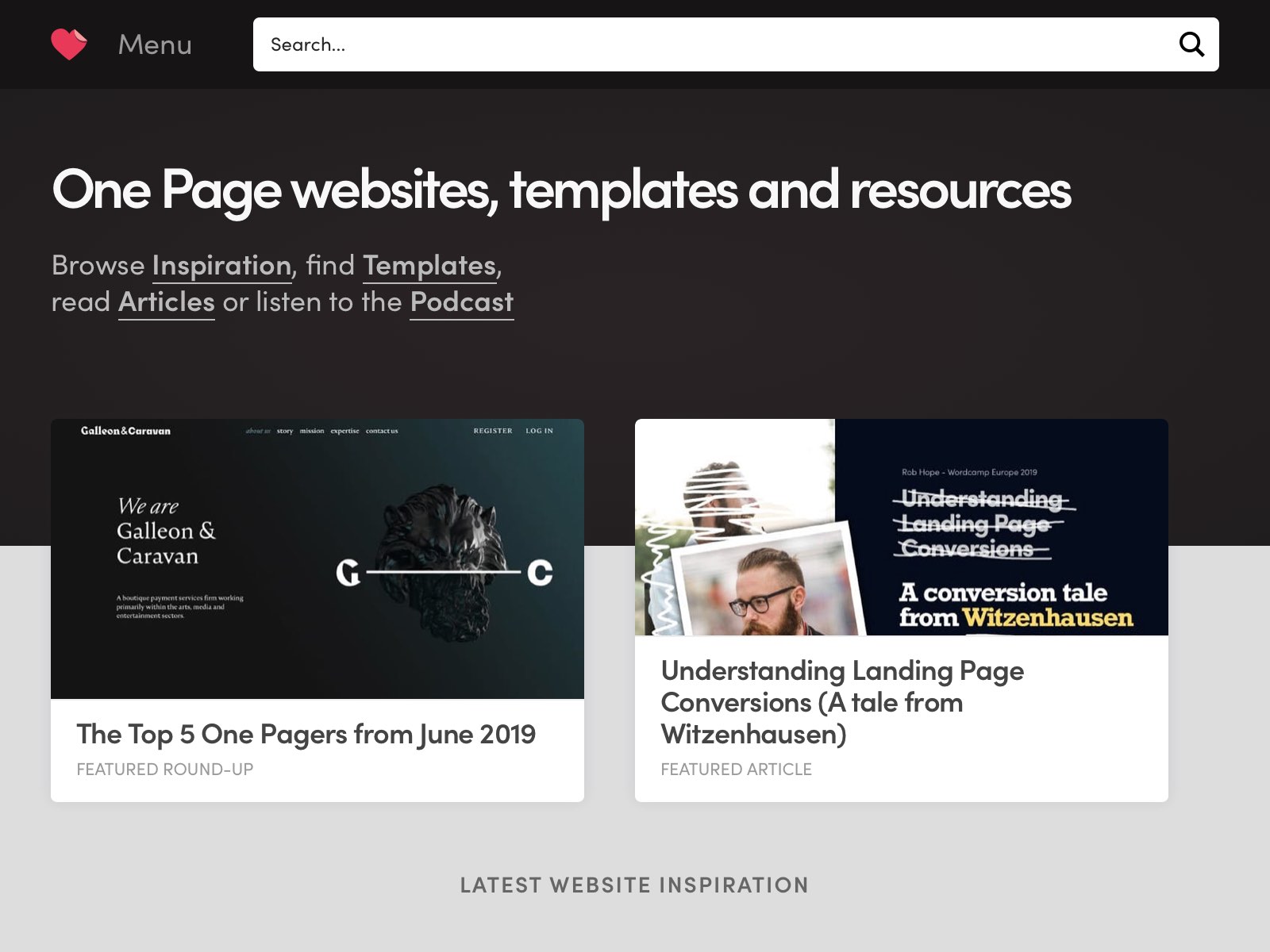 CSS Nectar is another award site that selects daily winners based on a defined set of criteria. However, instead of having a panel of judges, this gallery is powered by your vote.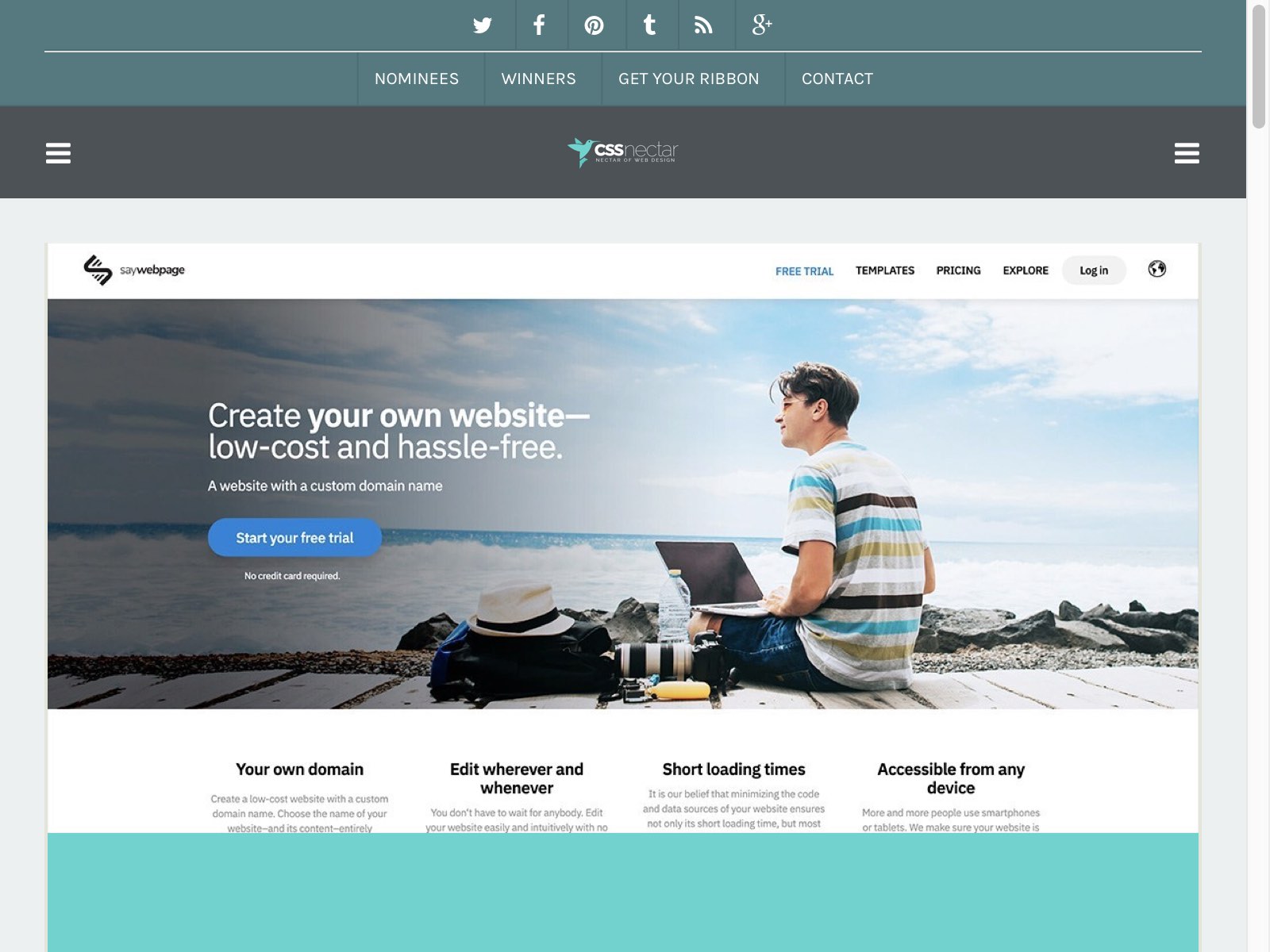 This gallery has a preference for minimal, modern designs with ample white space.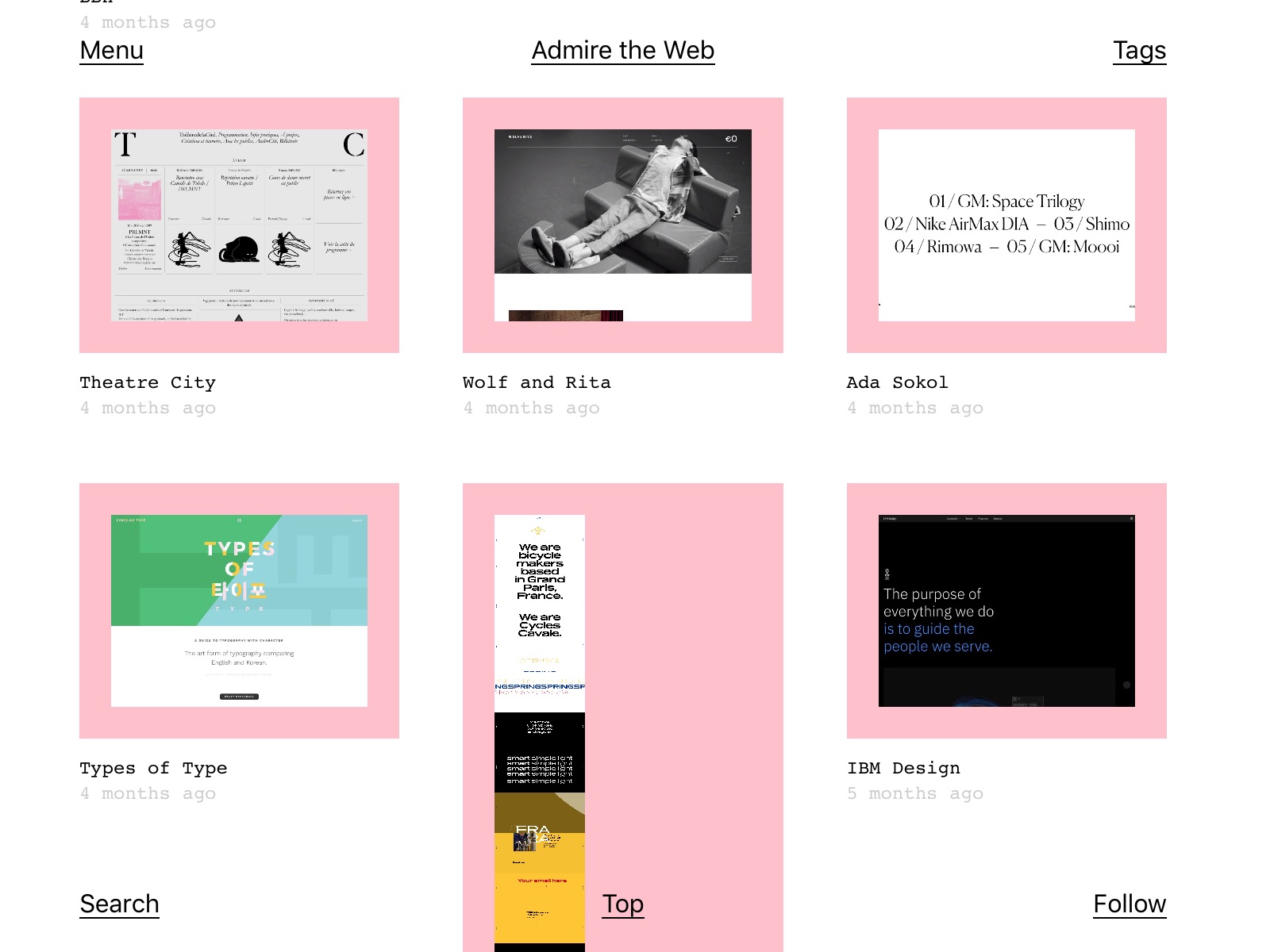 Just like Admire the Web, Httpster leans toward a more polished, less-is-more aesthetic. You can easily filter websites by type (e.g. "music") and scroll down to explore dates that go back as far as January of 2012.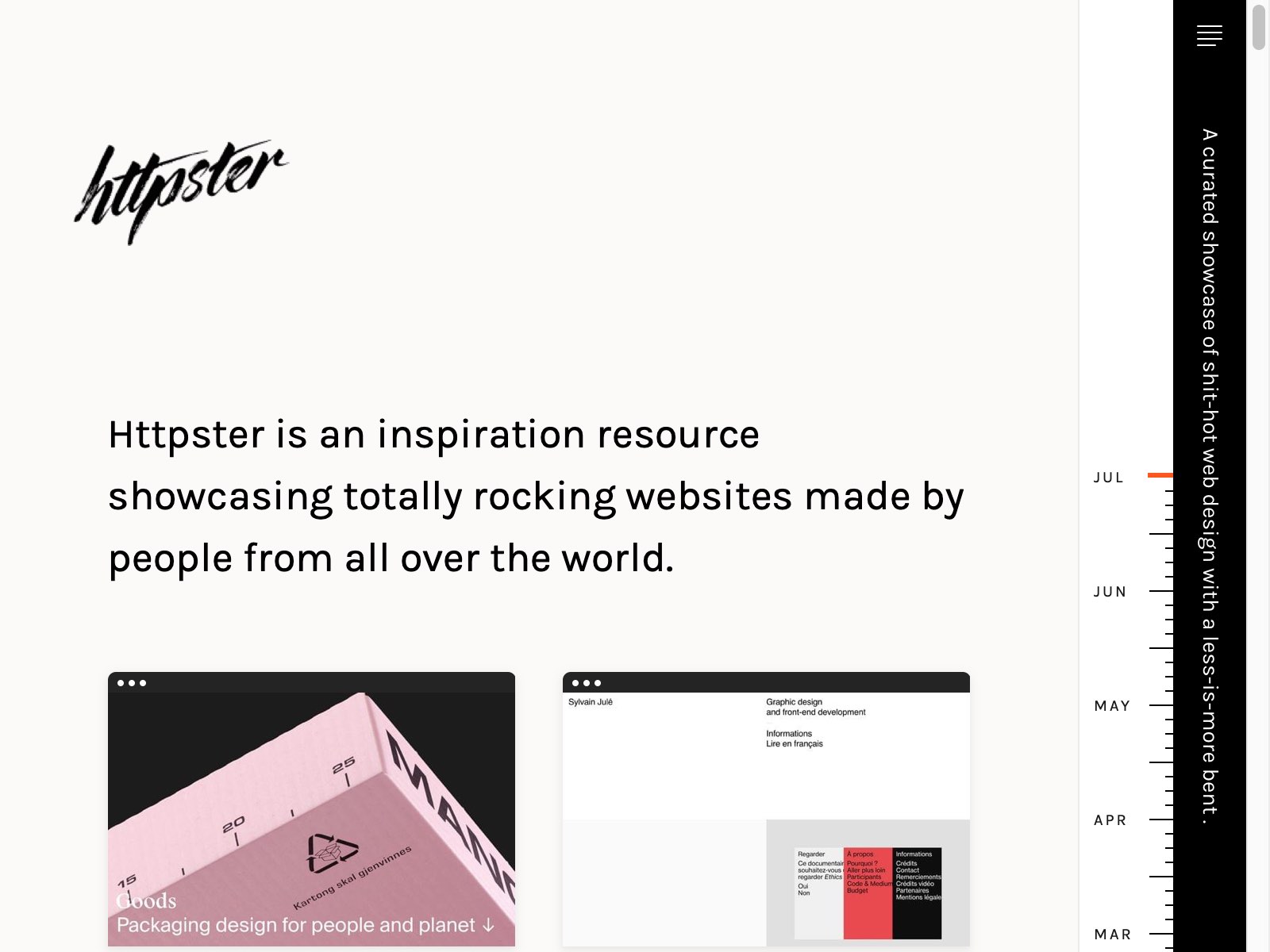 One of Reeoo's standout features is the ability to filter web design examples by color. This can come in handy if you're building a website to fit a specific brand's palette.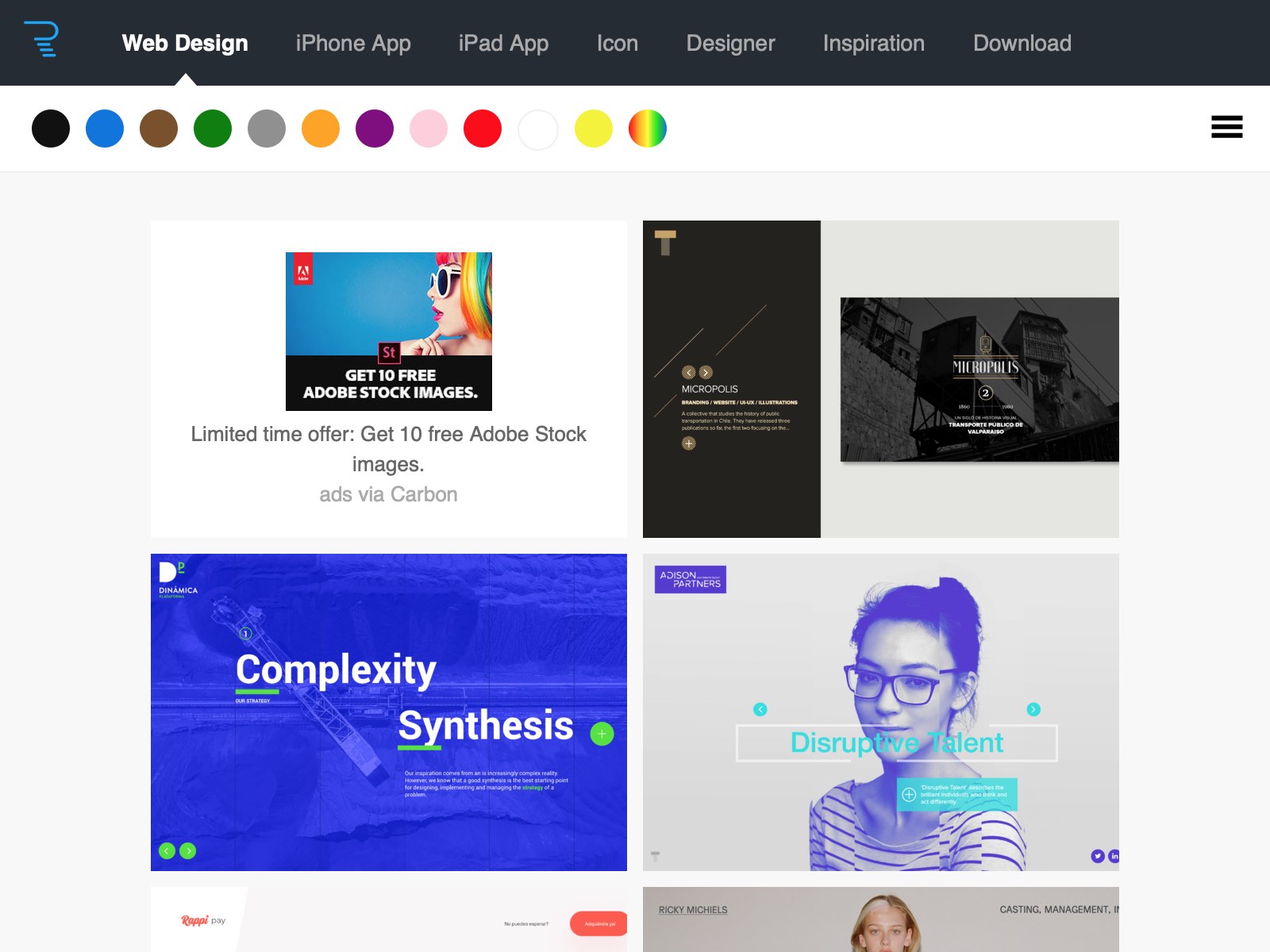 Muzli Search is a relatively new search engine for design inspiration, and you can use the query "web design" to discover hundreds of impressive site screenshots.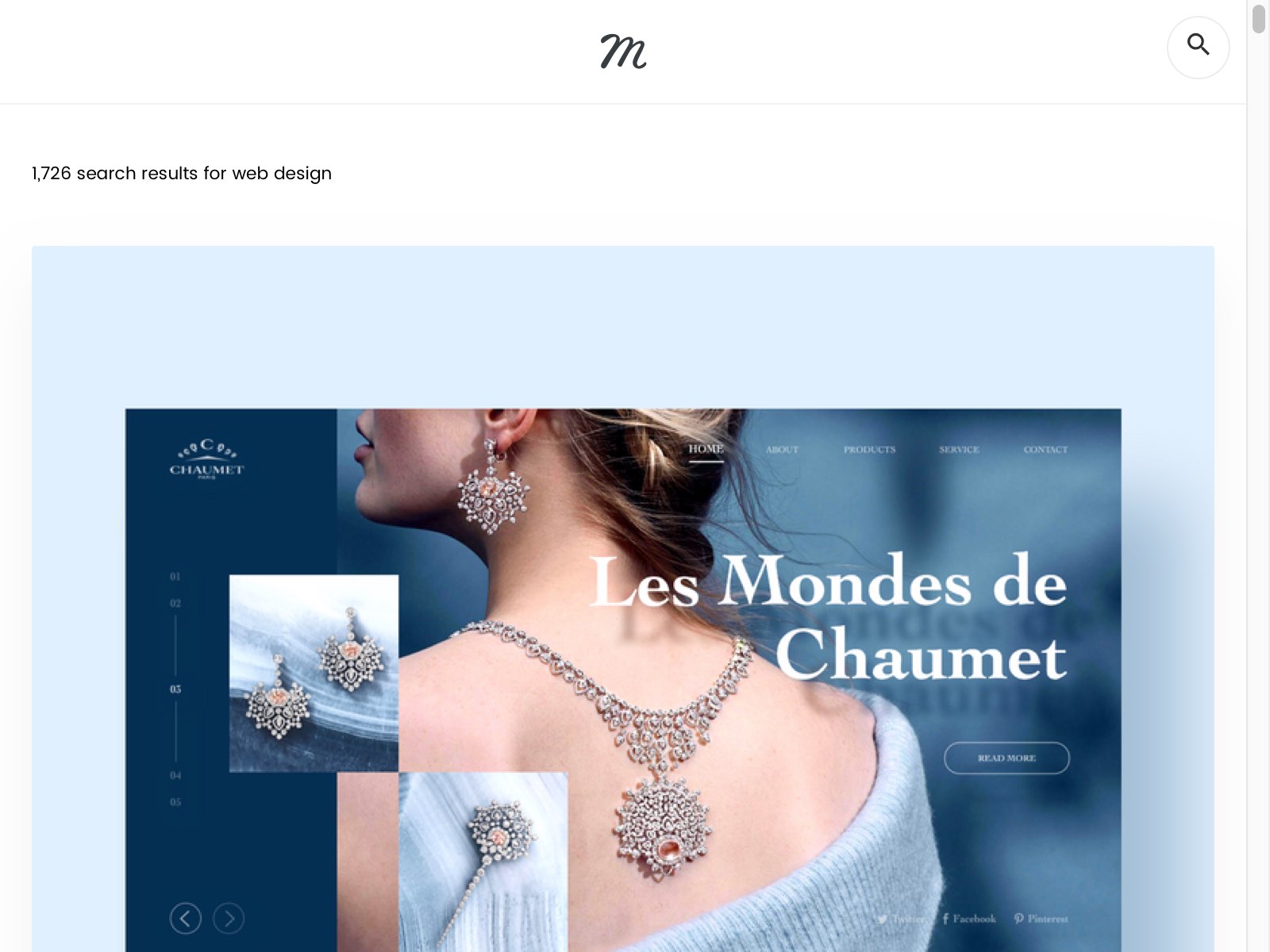 The Favourite Website Awards (FWA) were founded in early 2000 and have become a renowned online awards program for outstanding websites.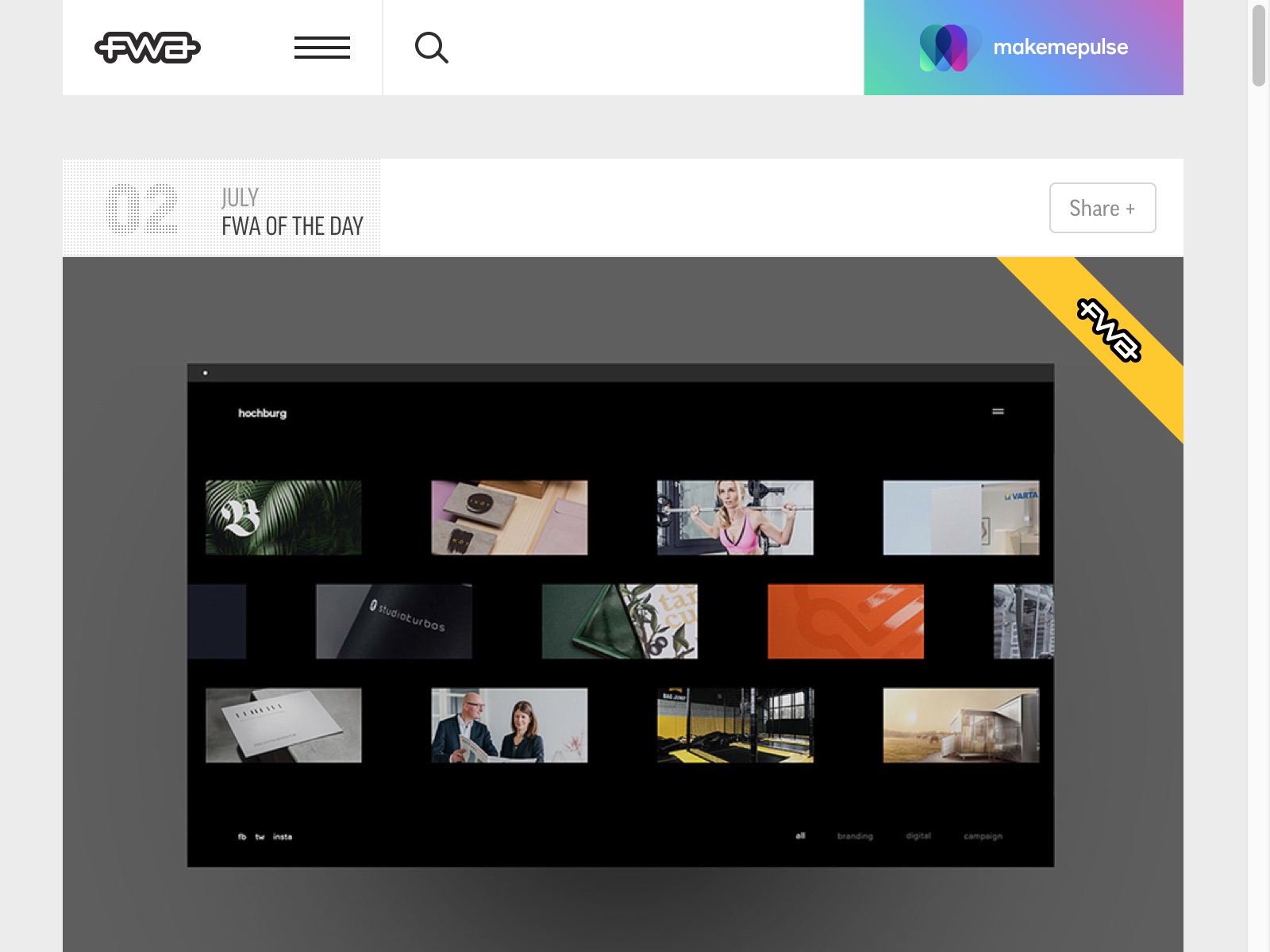 Sometimes you want to analyze great examples of calls to action and copy specifically for landing pages. Landingfolio offers just that.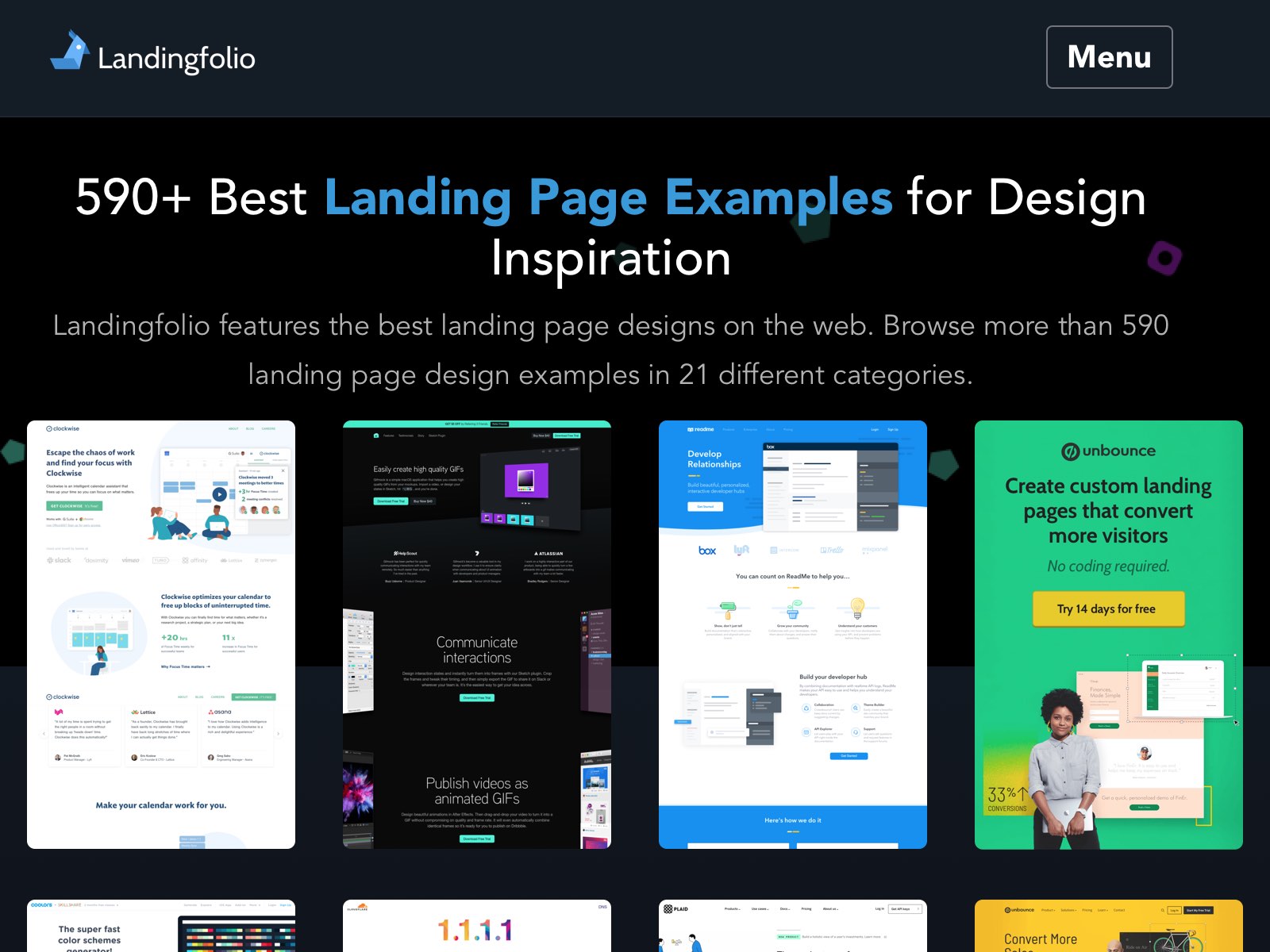 I know I said 20, but here's inspiration source number 21. It was too great to leave out.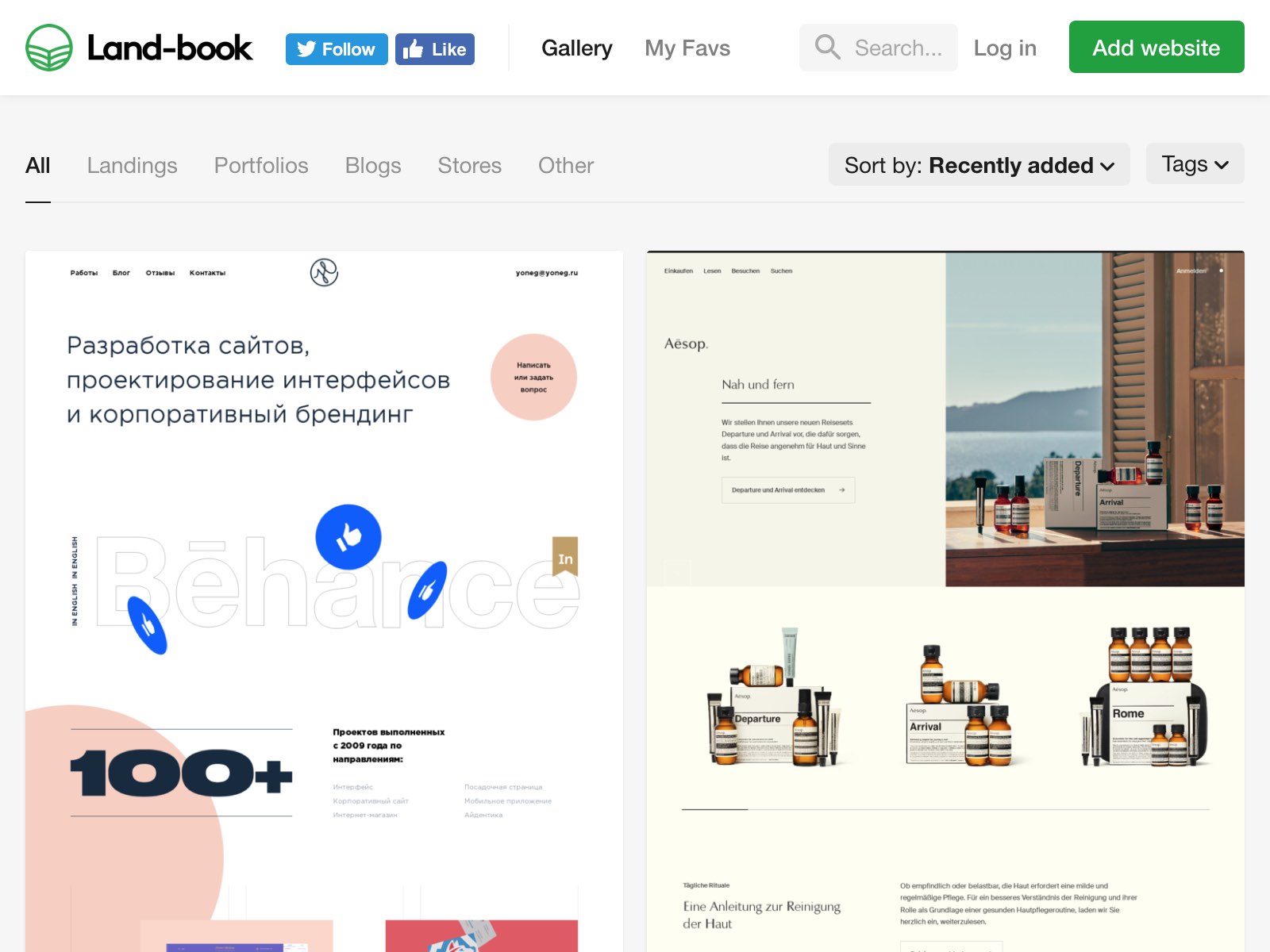 What Inspires You?
Have you run into any other sites worth including here? Let me know in the comments section below.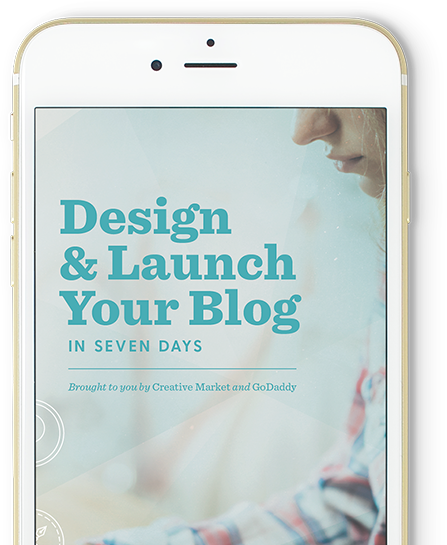 Grab the ultimate toolkit to design your site.
It's time to launch your blog.
Social media templates, a customizable media kit, a comprehensive ebook, and more. Get everything you need to get this project going!
Download your free toolkit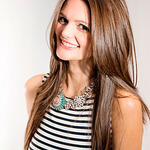 Laura Busche
Brand strategist. Creating design tools to empower creative entrepreneurs. Author of the Lean Branding book. MA in Design Management from the Savannah College of Art and Design (SCAD).
View More Posts