Social Media Video Backgrounds for Scroll-Stopping Stories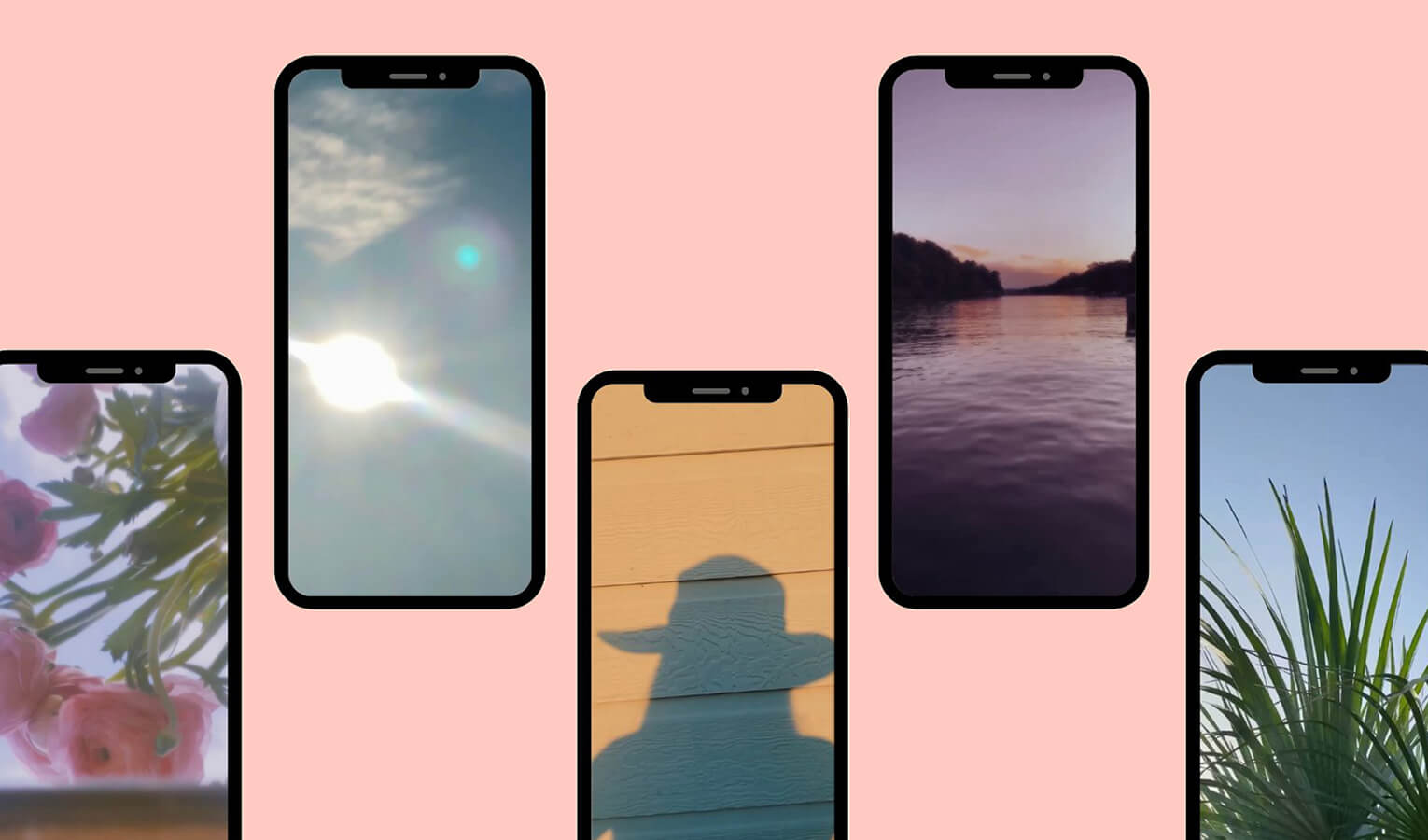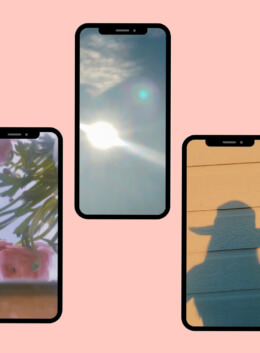 With everyone creating stories these days, how do you get followers to notice you and not just scroll on by? Animated video can easily catch the eye and help get your messages across. Here are some awesome background options crafted by Creative Market designers to give your social stories just that boost they need.
Content Factory created Pink Animated Vertical Videos to help you create more content that will stop people mid-scroll. The bundle contains 7 pink vertical videos, including 3 animated gradients, one animated tie-dye video, and 3 fabric-in-motion videos. These video backgrounds can be used for a wide range of social media needs—so choose them for something bright and happy that needs an extra pop of color.
If nature is calling, then the video background bundle for you is Flora Frames. This gigantic pack of floral photo frames includes 30 horizontal frames, 30 vertical frames specifically for stories, 60 original hi-res photographs, 28 animated square frames, and 28 animated story frames. When you want to evoke the outdoors, something soft and ephemeral, or remind people that spring is coming, this is the right toolkit for you.
InstaBackground Pack 02 by ZIEBA is a pack of gradient backgrounds that can be used either in printing or on social media. The pack has 150 photos at 150 ppi resolution. The pack also contains animated backgrounds that you can use in Instagram stories or posts, as they can be used in vertical proportions or squares. This straightforward pack of video backgrounds is a subtle way to infuse some color into your Instagram stories without detracting from any of the creative content you're planning to add.
OntheMoon created "Coach"—a  video bundle with more than 30 videos and photos that can enhance any social post so that, no matter how serious the content, the layout remains attractive and unique. You can use them on Instagram, Pinterest, or TikTok then add a text layer to create ready-to-go advertisements or posts. If you want to further alter the background, you can use Photoshop to edit what's in this bundle. The designer provides concrete instructions to help you get the backgrounds looking exactly how you want them to look in your stories.
If you are looking for a large bundle of graphics that can help make your story backgrounds look better than ever before, choose this bundle from Working Womxn. This video graphics pack has a wide range of items in it, including animated emojis, pop-ups, backgrounds, countdown numbers, text frames, film frames, and more. The files included are .GIFs and .PNGs, and they are compatible with Premiere Pro, Media Composer, After Effects, and Final Cut Pro, if you are looking to edit them.
Duet Atelier created Summer Social Video Pack for you so you can create awesome stories in the summertime (or, to evoke the warmer months during the freezing winter). There are 10 pre-recorded summer-inspired videos with summer scenery, and you can use them on Instagram or TikTok. Alternatively, drop them into a Canva template and create any social post you want. The files are in .MOV and .MP4 format.
Want to evoke romance in your social media videos? Check out Garden Rose Social Videos by Duet Atelier. This pack has 12 pre-recorded videos showing artistic representations of roses. They also come in .MOV or .MP4 files. This is a great bundle for social media animation if you want something artsy and impressionistic—or you're ready to create content for Valentine's Day. 
These animated gradient backgrounds for social media videos created by Sparrow & Snow are loopable—which means that you can use them for any length of video you need. They have a distinctly retro look and feel, and you can customize a noise effect that goes with them. You can craft a truly cohesive, unforgettable feel across your stories with these background videos. Each video is 30 seconds in length, loopable, high-res but small in size, optimized for the web and Canva. The designer has also created matching templates so you can combine the backgrounds with other design elements for truly scroll-stopping posts! 
Find multiple colors of animated gradients in this bundle of 10 gradient vertical videos. These vertical videos help make any content you add to your Stories more interesting and can be used for 15-second video clips—or on any of your social profiles. You'll find gradients in pink, green, warm-tine, blue, purple, pink/blue/yellow, pastel colors, neutral colors, yellow, and more.
Sparrow and Snow created a set of loopable candy-colored gradients to spice up any social media story you're going to share. Each video is 90 seconds in length, a .MP4 file, and optimized for both the web and Canva.
Are you looking for stock video stories to elevate your feed? Look no further than this set of animated backgrounds for Instagram stories by ana & yvy. These social media animation sets have abstract doodle backgrounds, which add a touch of whimsy in a muted color palette. All you have to do is add your text on top of these backgrounds to take advantage of their sophisticated look. The bundle has 35 animated Instagram story-size background files in .mp4 form. It also has 101 .PNGs and vector shapes to match the animations.
Getting started with hand lettering?
Free lettering worksheets
Download these worksheets and start practicing with simple instructions and tracing exercises.
Download now!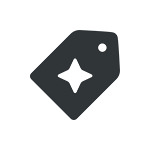 Creative Market