How to Get Started With Stationery Design: 50 Tutorials and Pro Tips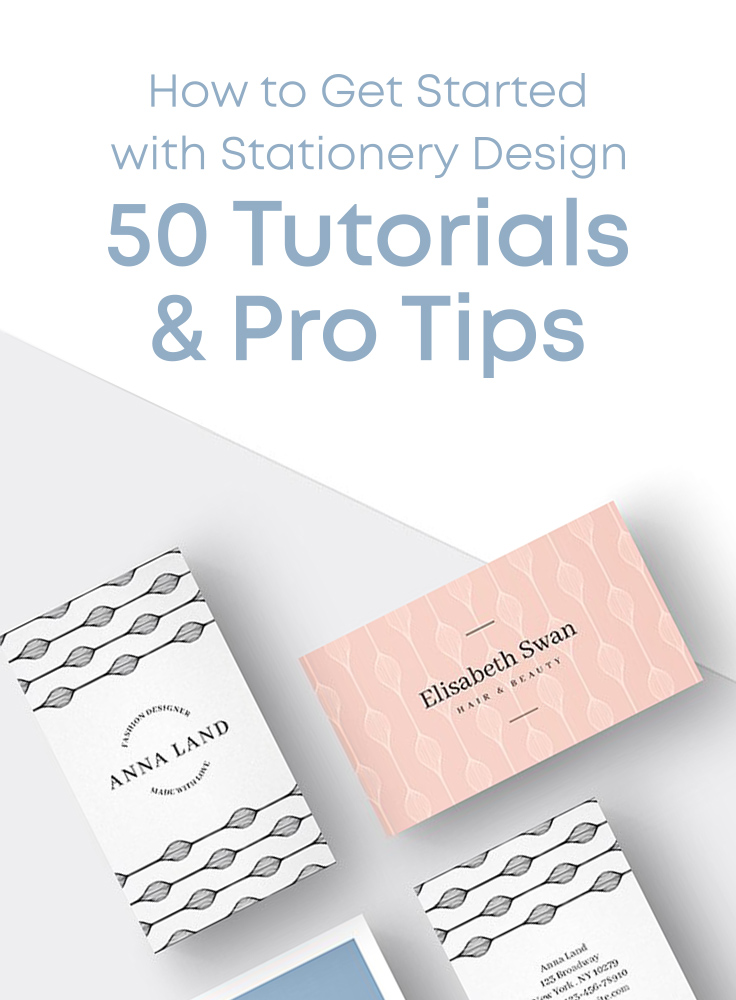 If you're interested in creating and selling stationery professionally, you may be wondering just how you should get started. The 50 resources below are great starting points: you can check out interviews with successful stationery creators, sources of inspiration, courses on how to create stationery, and much more.
Guides to Get Started
Invitations & Stationery Entrepreneur takes a look at the nuts and bolts of running a stationery business. This guide outlines helpful facts and figures for anyone looking to run their own company, including aspects like startup costs, whether it can be a home-based business, who your target audience might be, and more. The piece also includes an article with stationery designer Rachelle Schwartz. Trade Show Tips for Small Businesses: National Stationery Show The National Stationery Show is an important event for anyone hoping to promote their paper-based business. This piece from Aeolidia.com gives details about what to expect at the event, as well as advice about who to prepare — straight from business owners who have had experience doing it.
Getting Started in the Stationery Industry Oh So Beautiful Paper, a blog dedicated to paper design, has created this guide to getting started in the stationery industry. This article offers a step by step guide to launching a creative business, including tips for how to market and who to go to when you need advice. Sell Stationery Online: A Step-by-Step Guide Amazon offers pretty much everything online today, including this helpful resource for people who want to run their own stationery business. This guide is Amazon-centric, so it explains how you can get started running a business on their platform. My Top 6 Must Haves for Running a Stationery Business Della Abdalla is a consultant and blogger that offers help to online business owners who sell handmade goods. This blog is geared towards anyone running a paper or stationery company, and it outlines basic items and products that stationery business owners need to be successful – like specific models of printers, font books, and more. How to Start a Handmade Card Business Checklist Do you want to launch your own greeting card business? This guide walks you through the process from the conception of the idea to the launch of the company.
Trade Fairs to Attend and Learn
National Stationery Show From May 20-23, 2018, the National Stationery Show will be held at the Javits Center in New York City. The event is held for business owners that create and sell stationery, distinctive gifts, and more. You can choose to attend the show to exhibit your goods or to meet other professionals in your industry. Paperworld Fair Impressions 2019 Paperworld will take place in Frankfurt, Germany from January 26-29 of 2019. The event is an international trade fair for businesses that offer stationery, office supplies, and writing instruments. A wide range of attendees come to Paperworld, including corporate buyers and retailers.
London Stationery Show World-class stationery business owners will gather in London this year for the London Stationery Show, which will happen from April 24-25, 2018. At the event, you can attend live talks, go to workshops, and meet other stationery makers.
Great Blog Posts and Success Stories from Industry Insiders
Diving into a Wedding Stationery Business (Top Tips) In this blog post, successful stationery company Crimson Letters gives a firsthand account of what it was like starting a wedding stationery business. She explains the experience from the very first steps to creating a brand to mastering marketing so you can read about what you can expect long-term if you plan to create and sell stationery.
So You Want to Get Into the Stationery Business: a Brief Overview Oh So Beautiful Paper wrote this article that is completely focused on starting a stationery business. Check it out to learn about the first steps: creating a cohesive collection, learning about the industry and trends, and networking with other designers. Five Things I Learned While Setting Up My Stationery Business Kristina Karlsson runs a very successful stationery business. She wrote this article to offer advice for entrepreneurs who want to follow a similar path.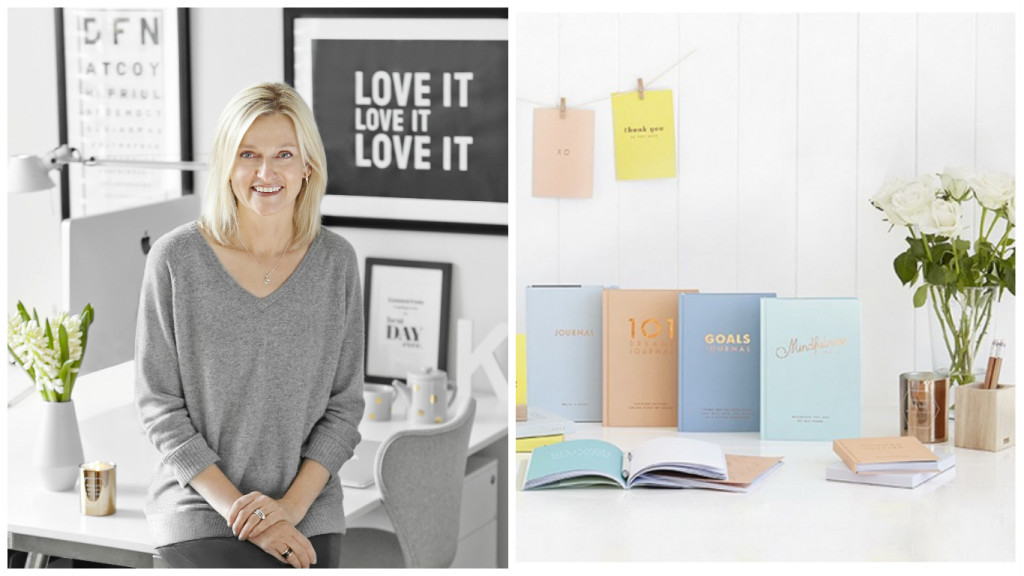 How Anna Bond Turned a $10,000 Dream into a Million-Dollar Business Refinery29's column Self-Made features Anna Bond, the co-founder and creative director of Rifle Paper Company. This interview explains how Bond has become so successful with her stationery business and it features more personal, intimate questions that get at the lifestyle side of running a business. How Rifle Paper Co. Became an International Lifestyle Brand This article is another look at Anna Bond's story launching Rifle Paper Co. The interview offers tips for other entrepreneurs, outlines goals for the business, and explains challenges they've encountered. How a 3am Epiphany Changed My Life This article tells the story of Kristina Karlsson, who founded kikki.K. It describes how she had the idea for a business at 3 am, and how that led to the successful company that she runs today. Giddy Paperie This piece is an interview with the owners of Giddy Paperie, a successful paper design company. The interview goes over how the business was launched and offers tips for others hoping to do the same.
6 Tips on How to Start Your Own Stationery Business Rebecca of Bex Creative offers her best tips for motivated creatives who want to launch a business selling their designs. Rebecca's business Crafty Pie helped her become a leader in the industry. 7 Things One Entrepreneur Learned–and is Still Learning–From Starting Her Own Business When Hannah Bonomo started designing stationery as a hobby, she didn't know she'd be a successful business owner someday. Her love of design grew into a passion and then a career. Now she runs a bespoke stationery studio in Brooklyn called Bonomo Paper Co. This article in Business Insider explains how she got to where she is today.
#Girlboss Interview Series: Kalyn Johnson Chandler on the Stationery Business PrintedMint takes a look at Kalyn Johnson Chandler's process getting started in the stationery business, from the spark of the idea of her company Effie's Paper, to getting her products into retail stores. You Ask, I Answer, Starting a Card Line, Part 1 Emily McDowell of Emily McDowell Studio pulls back the curtain for readers and explains her process of creating and selling stationery and cards. She explains logistical details like how cards get printed, what goes on the back of cards, and more.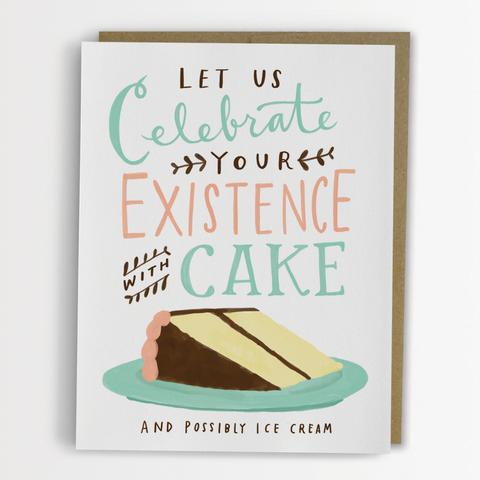 Idea and Inspiration Sources Instagram – Stationery Shop Instagram is one of the best places online to go for visual inspiration. Check out the hashtag #stationeryshop to see what other people are doing in their stationery shops. You can get ideas for products, where to sell things, what designs are popular, and much more.
Instagram – Stationery Design Get more specific ideas for stationery and card designs by browsing through the #stationerydesign Instagram hashtag. Instagram.com/JetPens Pen company JetPens runs an Instagram that is full of inspiration for designers, so check it out to see just what you can create when you sit down and set your mind to it. Pinterest.com/Minted The stationery company Minted curates a beautiful Pinterest board. Check out this board to see products they've created and images that might help you generate ideas. Instagram.com/stationerytrend The Stationery Trend Instagram account is a great look at what's trending in the stationery and paper design world — including the latest from standout designers and what illustrations and handmade creations customers are into.
Books, Blogs, and Magazines
Showtime! The Greeting Company Card and Gift Company's Guide to Trade Show Success Rob Fortier has written this helpful guide for any person exhibiting green cards or stationery at a trade show. The book is filled with firsthand experience from exhibitors, sales reps, and buyers. The Calligrapher's Business Handbook: Pricing and Policies for Lettering Artists If you're confident about your creative prowess but you need more business knowledge, then this book might be helpful for you. Author Molly Suber Thorpe tailors her information to lettering and calligraphy professionals.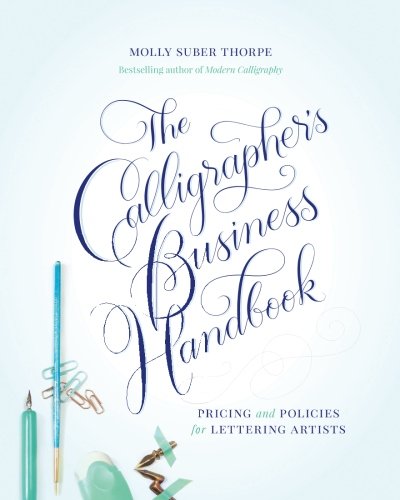 Creative Entrepreneur: A DIY Visual Guidebook for Making Business Ideas Real Do you have a creative idea for a business that you want to make a reality? This book can help guide the way. It explains how you can take your idea from something in your head to something that you do for a living, step by step. Illustration Workshop: Find Your Style, Practice Drawing Skills, and Build a Stellar Portfolio Aspiring illustrators will learn a lot from this book, which includes tips for improving drawing skills and advice on how to build a portfolio.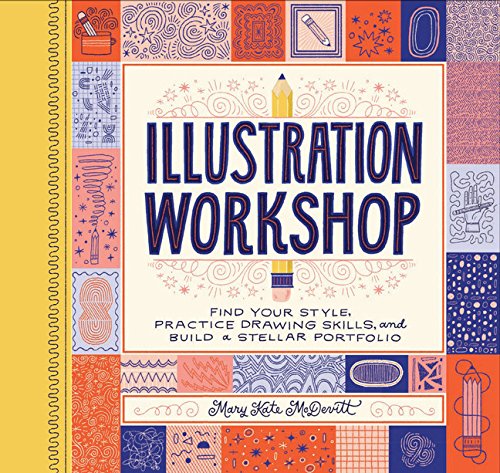 Grow Your Handmade Business: How to Envision, Develop, and Sustain a Successful Creative Business This is another great guide to helping you understand how you can turn your creative hobby into a profession. Art, Inc.: The Essential Guide for Building Your Career as an Artist Don't be an artist that starves, be one that thrives. This book can help guide you through your professional development as an artist, outlining ways you can earn income, including teaching and fine art sales. Stationery Trends This is the must-read blog for anyone interested in stationery, paper goods, and making a living by creating handmade goods. It offers advice, news, and inspiration.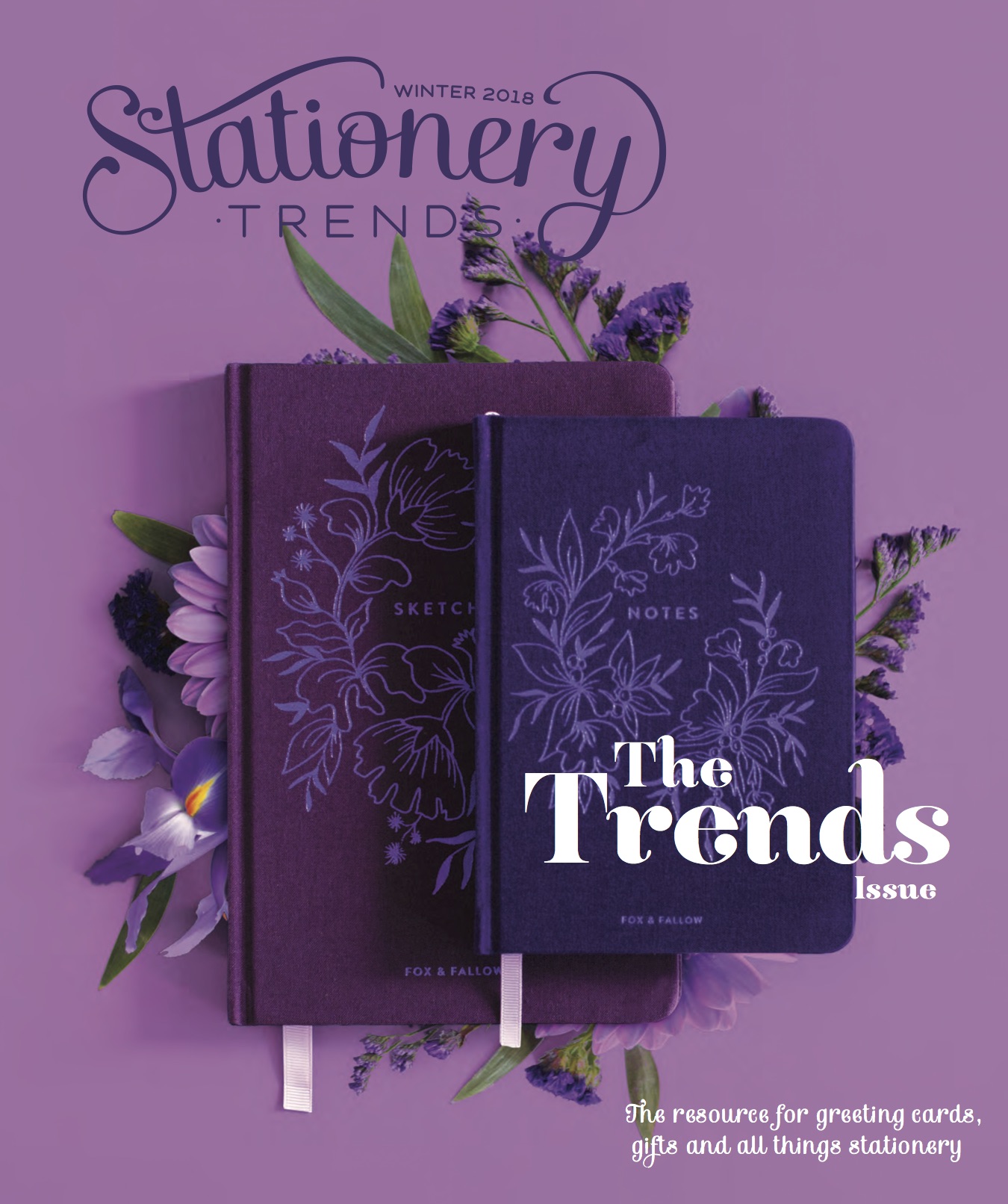 Stationery Matters Stationery Matters is another great blog focused on stationery and paper goods, and it features interesting articles, interviews, and trend updates. Chronicle Books Are you interested in handmade paper goods and design beyond stationery? The Chronicle Books blog is packed with tons of articles about art and creativity Oh So Beautiful Paper's Behind the Stationery Learn about the stationery brands you love and how they came to be by reading this series by Oh So Beautiful Paper.
Courses to Learn How to Design Stationery
Impress Me: Illustrating for Letterpress Illustrator Tom Froese leads this class on how to design for letterpress. It includes the basics of using a letterpress, as well as how to create a 2 color greeting card using the technique.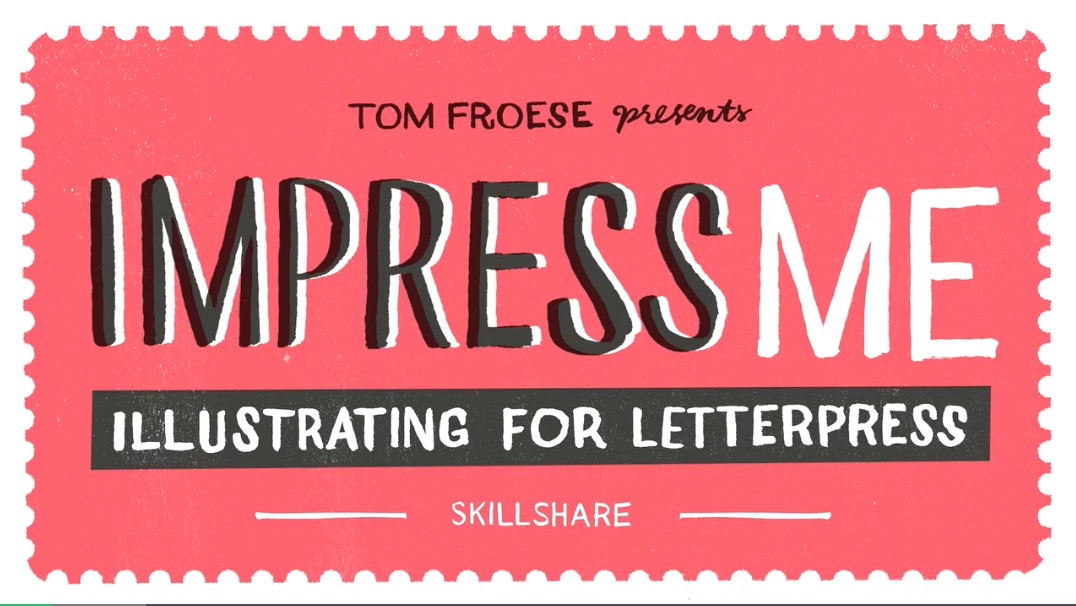 Mockup Your Stationery and Paper Products This Skillshare class shows you how to create mockups of your designs so that you (and potential customers) can see what they look like before they're printed and real. Books by Hand: Design Bind One a Year Supply of Notebooks for You and Yours Do you love notebooks and sketchbooks? Or giving them as presents? Take this class to learn how you can make (and sell) your own. Professional Practice in Illustration: Following a Creative Brief and Executing an Assignment Take this class to learn how to successfully take an illustration assignment from start to finish. Create Beautiful Patterns with Illustrator If you use Illustrator to create stationery, this course can help improve your design skills. It is focused on how to create beautiful patterns that you can use in products.
Courses, Podcasts, and Video Interviews to Build a Stationery Business
Ally Stationery Biz Courses This set of courses won't only help you understand how you can create and promote your stationery products. It also goes over the nuts and bolts of running a successful business, which can be helpful for someone who's mastered the creative side of things, but not the business side. In addition to the starter course, there is also a course about selling your goods wholesale. Basic Stationery Design for Print Course This three section course breaks down the process of designing stationery to be printed. It incorporates techniques for three Adobe programs: Photoshop, Illustrator, and InDesign. Tradeshow Bootcamp Tradeshow Bootcamp teaches an online course about how to sell paper wholesale and exhibit at tradeshows. Design House of Moira – Stationery 101 Class Pass If you enroll in this course, you have access to a slew of classes that teach about a wedding stationer's process. Building a Global Hand Painted Stationery Brand with Kristy Rice Founder of Momental Designs Kristy Rice leads this YouTube course on how to turn your studio into an international brand. How to Start a Stationery Business Online – Everything I Wish I had Known! Holly Casto reveals everything she wishes she had known before starting an online stationery business. Trade Show Bootcamp E-Course Take the Trade Show Bootcamp e-course to learn how you can exhibit at trade shows and grow your business.
Erin Condren-Founder of Erin Condren Designs Erin Condren, the founder of Erin Condren Designs, discusses how she started her personalized stationery business on this episode of Working Woman Report. Start Your Own Traditional Greeting Card Business This Udemy course will teach you how to launch a traditional greeting card business – from printing cards to marketing to tapping into distribution markets.
Unique design assets for stationery design
Here are some great examples of Creative Market products that make the stationery design process much faster. Make sure the license terms allow for commercial use and match the amount of End Products for Sale you'll need.
---
Products Seen In This Post:
Getting started with hand lettering?
Free lettering worksheets
Download these worksheets and start practicing with simple instructions and tracing exercises.
Download now!
Laura Busche
Brand strategist. Creating design tools to empower creative entrepreneurs. Author of the Lean Branding book. MA in Design Management from the Savannah College of Art and Design (SCAD).
View More Posts