Team DNA: Discovering How & Why We Work
When a group of people come together to create a great product, and you can tell right from the start that everyone clicks on a personal and professional level — well, that's when you know that you've got something special.
Here at Creative Market, we're blessed with an amazing team. And, while some folks have left and others have joined, we've always had a diverse, hard-working group that's passionate about building the best marketplace experience possible. More than just coworkers, we see our group as our family. We care about one another, take trips together, and know each other's spouses, kids, and pets. And yes, there are usually a lot of hugs when all have a chance to get together every few months.


So, driven by curiosity and the desire to design a great company, we wanted to better understand how everyone works and what drives them. What makes Bubs such a great CEO? How can Aaron possibly work as hard as he does? What makes Gerren a design machine?
In order to discover and discuss the dynamics that each person brings to our team, Gerren encouraged everyone to take the StrengthsFinder 2.0 test by Tom Rath.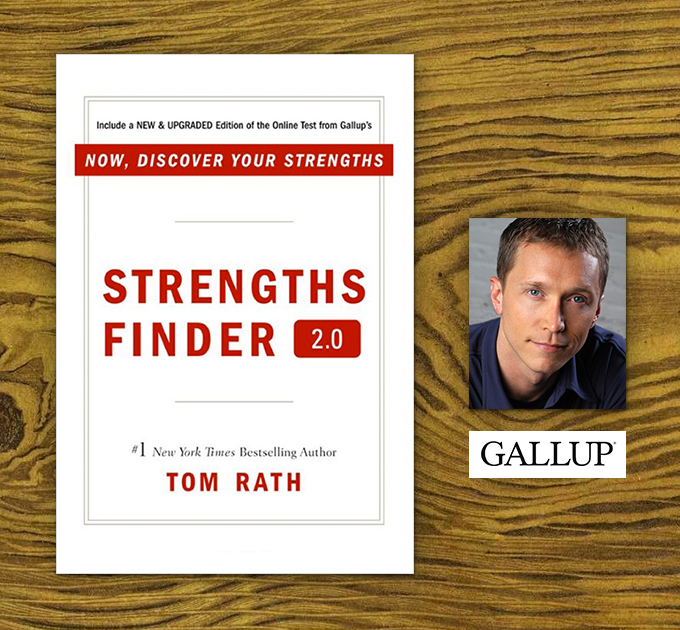 Here's how it works: Each person takes the intensive 30-minute test online, and receives their Top 5 Strengths out of 34 possible Strengths. These strengths (also known as "talents") are at the heart of what make each of us tick. They are enduring, unique in flavor to each person, and are the areas of greatest opportunity for an individual's growth. They help the team understand each person's behavior and point of view better, and provide hints as to which projects will interest each team member.
When we dug into our team's results, it all started to make sense. We discussed each individual's Strengths in relation to how they handle their respective roll, and how they'd like to continue improving and applying their Strengths to their responsibilities. It was an incredibly valuable exercise for us. In fact, we loved it so much, that we thought it'd be great share our overall team summary with you, so that you can better understand what's driving us to build Creative Market.
Team Results

The chart above lists out how many times the Strength showed up in our collective test results, along with keywords that help describe the Strength. As you can see, our first, second and third Strengths (Achiever, Relator, Learner) tied with 8 showings each from the team test results. Our fourth Strength (Strategic) had 5 showings, and our fifth Strength tied with 3 showings in Intellection and Analytical.
No. 1: Achiever
The Achiever theme ended up as our number one (that's why we added an asterisk to the chart above) because 5 of our 12 current employees had it as their number one individual Strength. That means 42% of us are primarily driven by crazy ambition, have endless self-motivational energy, and start off each day as though the 20 things that we checked off our to-do list from yesterday didn't happen. This super productive mentality translates to the whole team. We work extremely hard on all the things, and our internal fire rarely dwindles. We ship as many new features (and enhancements to old ones) as frequently as possible, and are very active with our blog, social accounts, community, support, and company culture. We love perpetual challenge and are never truly satisfied.
No. 2: Relator
The Relator theme is very strong across the team, and reflects our desire to build close, trustworthy friendships as a team. It also speaks volume about how much we care about all of you in our community. Whether you're selling goods, buying them, or just casually hanging out, we want to get to know you and help out with whatever you need on Creative Market. We want to share in the success story of growing this platform with our users, and genuinely care about each person who types in our URL. So, don't be shy, say hello, and let's get to know and trust each other better as we build the best creative marketplace community ever. Oh, and bring your friends too, because we love meeting new people!
No. 3: Learner
The Learner theme defines us as huge nerds who love the process of learning new things. The subject matter of what we're interested in learning is dependent upon our other top team strengths, so we're always exploring new information that helps us efficiently and strategically build this platform, and find ways to connect with our existing community and invite new folks to join along! We're always energized and empowered by the journey thru ignorance to competence in each project and task at hand. And, if you can't tell already, we love to share what we're learning with all of you, too!
No. 4: Strategic
The Strategic theme helps us distill complex ideas into simple user experiences, and explains our ability to observe patterns that we can later act upon as we build new features and adjust existing ones. We're not afraid of doing things a little differently, because we have a perspective that illuminates many pitfalls and obstacles, and are always checking our small tasks against our larger vision. When we talk about what to tackle next, we discuss "what if" for a while, then make selections and strike. We use our Strategic theme to keep our long-term goals the priority by activating short-term gains that build to what we want to become. Sure, we apply our Strategic thinking into how we're building our platform, but we also use it to shape the future of the community, company culture, and employees we're investing in, too.
No. 5: Intellection and Analytical (tied)
The Intellection and Analytical Strengths tied for fifth place, and it's no surprise because they are similar in spirit. Intellection is the desire to constantly exercise and stimulate mental activity, and the focus of the subject matter for stimulation is dependent on our other team strengths. The Analytical theme expresses the desire for objectivity, data-driven decisions, and for observing how patterns connect in our decision-making and features. All in all, these two strengths keep us on the path to building an intelligent, well-thought-out platform that achieves our data-driven goals.
Strength Summary
As you can see, our first 3 Strengths really speak to why we want to build Creative Market. We're motivated by our never-ending drive to create a platform where people can (a) be ambitious in creating and selling quality design resources, (b) experience and invest in a positive and supportive marketplace community, and (c) get the education they need to use products they purchased or learn to create a variety of resources too.
The last 3 Strengths describe how we want to build Creative Market. They explain our never-ending interest in strategic thought stimulation, and how we filter down to action-ready schedules that grow Creative Market by data-driven results. They play into our Learning strength by enabling quick cycles that rely upon observing data to solicit meaningful changes to what we're building. In short, we want to build this platform with as much foresight and intelligence as possible without sacrificing speed.
Celebrate Each Other
Despite already being a very close-knit team, we feel even stronger now. We celebrate each others Strengths on a weekly basis by focusing on the positive contributions that they're making to the company now, and what they'll be able to contribute in the future. And, now we have an easy way to lovingly poke fun at each other based on our 5 individual Strengths. It's a lot of fun.
As co-workers, we each have a better grasp of why our peers do things a certain way, and how we can improve our working relationships moving forward. It's truly invaluable, and we highly recommend you consider putting your team through an exercise like this.
In the meantime, come join our growing Creative Market community family, so that we can celebrate you! Cheers!
Getting started with hand lettering?
Free lettering worksheets
Download these worksheets and start practicing with simple instructions and tracing exercises.
Download now!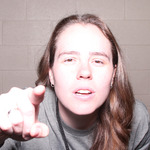 Lesley Yarbrough
Tinkerer. Maker of quirky fonts with a sprouty disposition.
View More Posts