The Art of Mastering the Selfie as a Self-portrait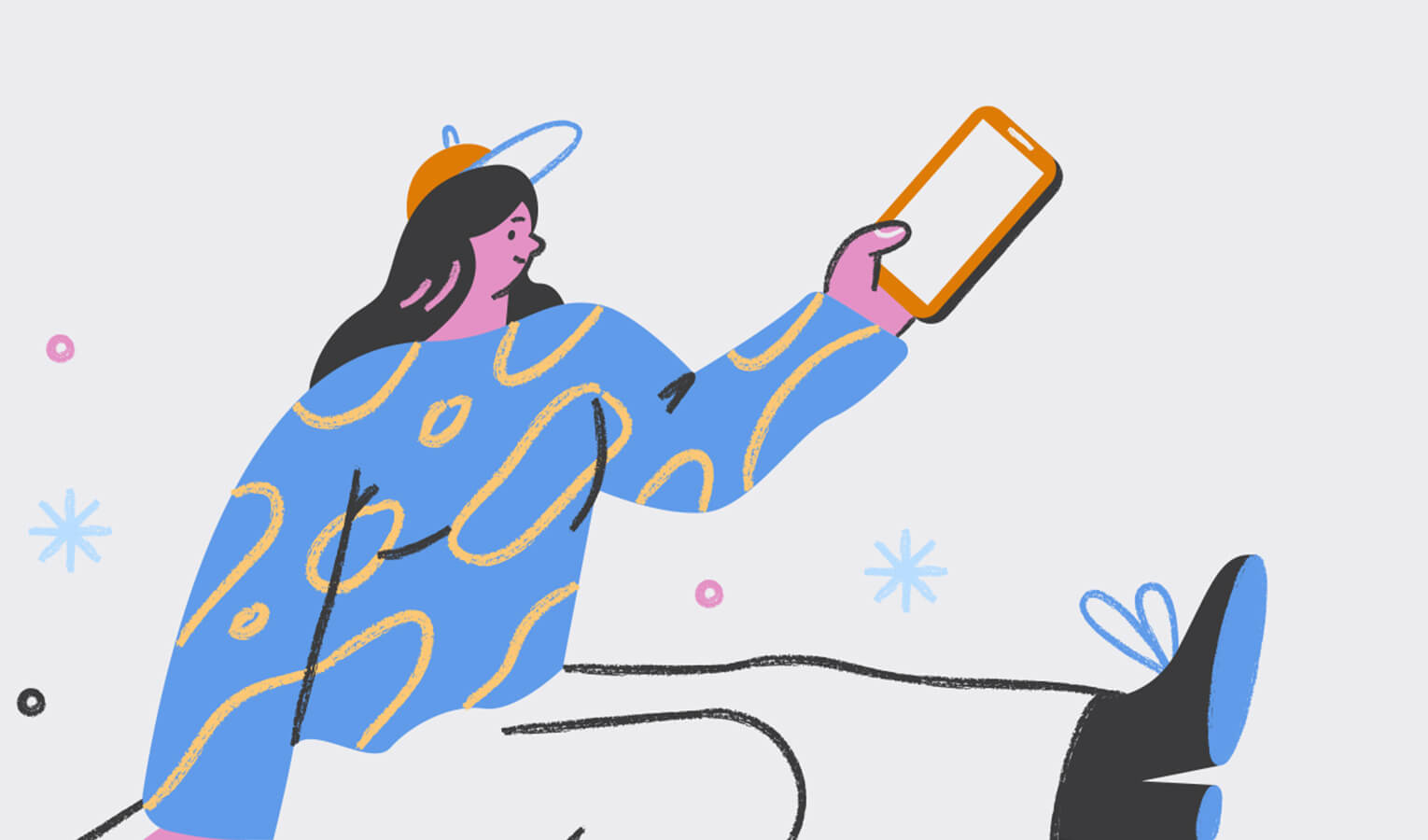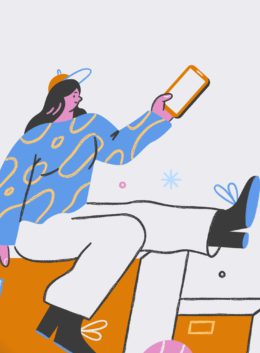 People tend to mock and malign the ubiquitous selfie as an act of vanity. In reality, a selfie is a modern self-portrait and not a new concept. Countless self-portraits hang in museums worldwide. The first photography self-portraits were taken at the beginning of the 20th century using a camera and a mirror. We've come a long way since then! Today's technology has transformed and enhanced selfies. While yours might never hang in a museum, you can improve your self-portraits (selfies) with a few simple techniques.
Here are some tips to help improve your selfies:
Tell a story
The best selfies tell a story without words.
Here's how:
Capture the viewer's attention to tell a story
Carefully compose your selfie
Capture emotion
Use powerful imagery
A progressive series of selfies can demonstrate a journey or progress
Find inspiration
Seek inspiration from others. Study works that you like and dislike. Be inspired to create something similar, but not a copy. Convey your own mood, energy, and emotion in your selfie. Be inspired by someone else's extraordinary pictures today, and maybe tomorrow, you will inspire someone else.
Strike a pose
A professional photographer knows the importance of posing. If you want to create a great selfie, take numerous shots in various poses.
Experiment with various poses and get creative.
Shoot close-ups without looking straight into the camera. The most flattering pose is to turn your face (30 – 45) degrees to the side.
Everyone has a more photogenic side. Take a picture of yourself holding the camera in your right hand and then with your left hand.
Shoot from above eye-level.
Watch your posture. Never slouch in a photo! It makes you less attractive, tired-looking, and heavier. Straighten your shoulders and neck, sit up, pull in your stomach, and raise your chin slightly.
For a full-length selfie: place one leg forward with the foot straight to visually lengthen your body. Also, try crossing your legs at the ankle to accentuate your hips and curves. To make your bottom look a little larger, stand sideways to the camera.
Posture is also important for a seated selfie. Sit up straight, and turn slightly sideways to the camera for a better angle.
Learn DSLR basics and improve your photos.
Start doing more with your DSLR
We get it. Sometimes technical terms can make DSLR cameras seem too complicated. Download this cheatsheet and card to start your journey to better photos.
Download them here
Correct lighting is critical
Lighting is an essential element that can enhance or ruin a selfie.
Keep these rules in mind:
Select a location where there is ample indirect or diffused light.
Shoot using natural light, not artificial light. Natural light captures colors better.
Shoot during the day before twilight, and avoid midday when the sun is typically the brightest.
Keep the light source, sun or flash, in front of you, just above eye level, and turn toward the light source.
If the light source is too bright, diffuse it so that facial lines and complexion appear softer. One trick is to use a sheer fabric to diffuse the sun or artificial light.
Keep the background lighting as dim as possible, just as you would with traditional portrait photography.
Avoid using a strong flash because it can cause an unnaturally pale complexion and red eyes.
Check your background
In the quest for a perfect selfie, we sometimes forget that the background can overpower the foreground. A neutral background is ideal because it allows you to be the star of the selfie. And, yet, many travel selfies are taken because of the background.
Here are some tips to consider:
Compose your selfie as you would a portrait of someone else.
A beautiful background can set the stage for you in the foreground.
Avoid a cluttered background. A lot of people standing between you and the Eiffel Tower can ruin the image. Clutter can overpower the image, making it difficult for the eye to know where to look.
Use the background to complement, not detract.
Experiment shooting multiple frames by moving yourself or the camera.
Edit your selfie
Like with any portrait, you will probably have to edit. It's no different than what professional photographers do before submitting their work. It's pretty tricky, even with experience, to take a perfect picture out in the field. Edits can help!
Tips for editing your selfie:
Make life more comfortable and save some time by using Lightroom presets or Photoshop actions.
Try applying various filters. For example, the Selfie Lightroom Presets Collection or Portrait Collection by BeArt-Presets can save you time while editing and enhancing your selfies.
Applying the Rule of Thirds, you might want to crop the image.
Adjust the horizon if needed.
Correct the white balance.
Using photo editing applications like Lightroom, change the brightness, and add contrast by a few points.
Avoid the following:
Avoid selectively over adjusting colors, such as making an object one color and everything else black and white.
Artificially blurring the background using filters is usually something to avoid.
While you might make some facial enhancements, be careful with whitening teeth, whites of eyes, covering up folds, wrinkles, or pimples.
Trying to make the waist or other body parts thinner is also not worth it. You risk distorting other objects in the photo.
We recommend not adding anything to the photo, such as eyelashes or moles.
Ideal gear for a selfie
Let's start with the simplest scenario: shooting with a smartphone camera. Most of us own a smartphone, so let's start there.
Smartphone cameras
Today's smartphone cameras produce high-quality images that can be uploaded on the web or printed. You can use the front or rear-facing camera. Generally, the rear-facing camera produces higher quality images than the front-facing camera, which is used for video calls or taking selfies. The upside of using a front-facing camera is that you'll be able to see the image on the screen as you are composing it. That can be helpful when you are posing.
Digital cameras
A step up from the smartphone camera is a simple point-and-shoot, a bridge, a DSLR or a mirrorless camera. They can improve the quality of your selfie.
Tripods
Don't forget about the tripod! Aside from your camera, a tripod is the most essential gear. Ideally, it would help if you had a tripod for your smartphone and camera.
There are affordable tripod options available, especially if you avoid harsh weather conditions. Select a tripod suitable for your camera and its weight. It should also meet your location or field needs, which is why I have several tripods and stands. Because many self-portraits are impromptu, I use whatever I have on hand!
If you don't want to lug around anything big and bulky, a Joby tripod and any of its small and flexible peers will serve superbly. You can use them for mounting your camera and attaching a flash.
You can still get by if you don't have a tripod. Just use whatever you have that can hold your camera in place and steady. It won't be a perfect and precise solution, but even an ordinary table or tree stump can help!
Remote control
Another tool you shouldn't live without is the remote control. It makes self-portraits so much easier. No more running back and forth to press the button, and it's much easier to focus!
Makeup for a selfie
There should be no hesitation in wearing makeup because the camera will pick up even our smallest flaws. Everyday makeup can look great in person. But it takes a little more punch for it to make a difference on camera.
Here are some essential tips to keep in mind about makeup:
A professional makeup artist will know how to apply makeup for the camera.
Both men and women will likely need to wear some makeup for a professional-looking image.
Use makeup to emphasize and highlight your best features. For example, eye shadows can bring out your eyes, and a well-applied highlighter can give the face a fresh, radiant appearance.
Poorly applied makeup can look dull or faded in a picture and can age you.
Don't overdo makeup because it will have the opposite effect.
Avoid these mistakes
Mistakes are common with any pictures you take, including selfies. Most photographers improve with practice, so go ahead and take lots of selfies!
Avoid these mistakes when doing a selfie:
Most selfie mistakes are because the user is looking straight at the screen. The camera then captures a person looking off behind the camera, creating a strange look.
Look toward the screen or the top edge of the smartphone when taking a selfie.
Remember the features of your particular smartphone lens, which could be wide-angle. Account for possible distortion when composing a picture, and try various positions.
Summing up the perfect selfie
If you want to create a perfect selfie, you'll have to practice! Account for the light source, use different poses, make sure that makeup looks good on camera, have the correct gear with you, and resign yourself to making some post-processing edits. Study others' work for inspiration. You should be well on your way to taking a phenomenal selfie!
---
Products Seen In This Post:
Learn DSLR basics and improve your photos.
Start doing more with your DSLR
We get it. Sometimes technical terms can make DSLR cameras seem too complicated. Download this cheatsheet and card to start your journey to better photos.
Download them here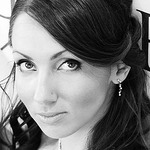 Victoria Beart
BeArt-Presets managed by a team of professional photographers and graphic designers. Products offered by BeArt-Presets are perfect for everyone who is dealing with photos in day to day life. Visit us: https://www.beart-presets.com/
View More Posts