Design It Yourself: Animated Crystal Light Reflection Effect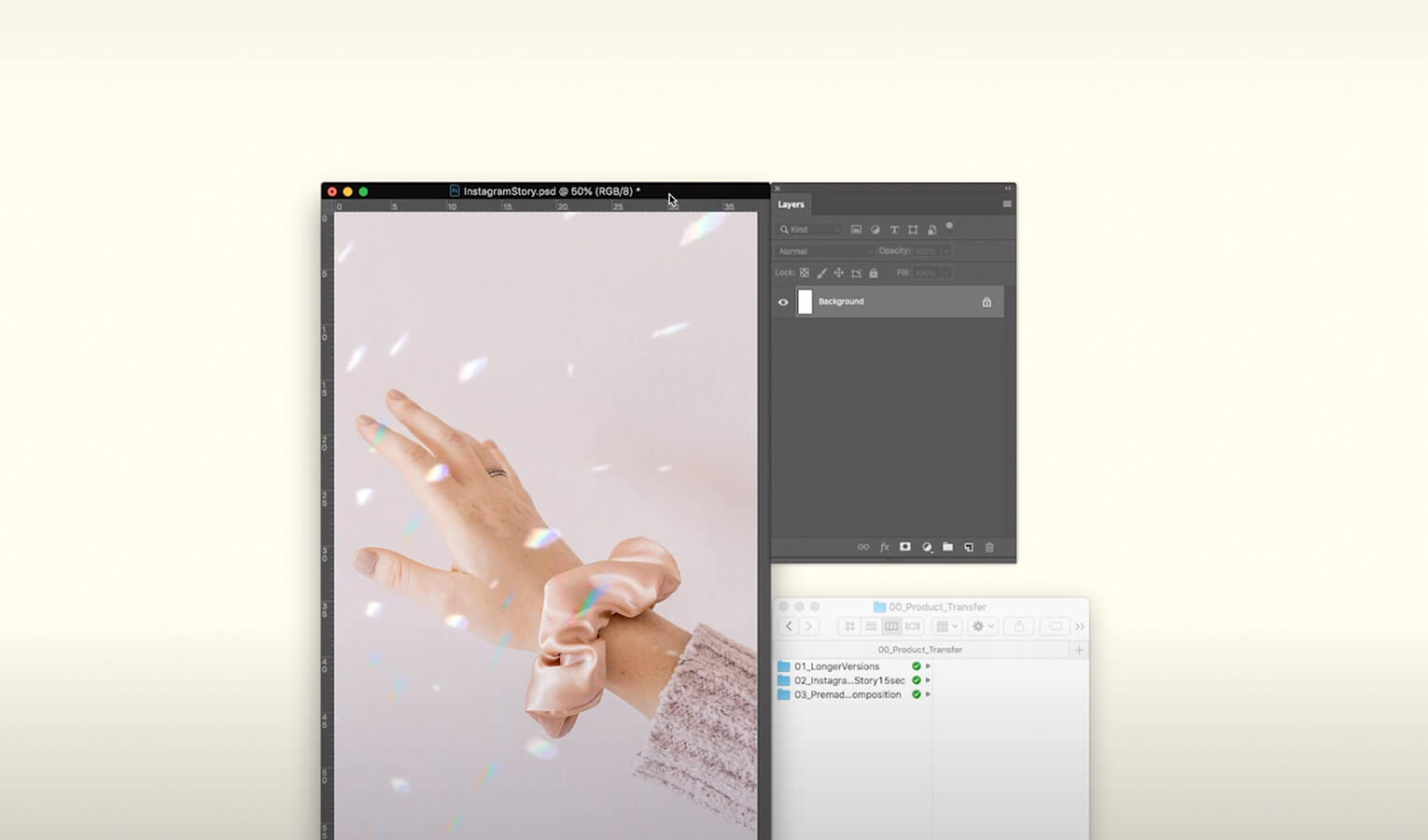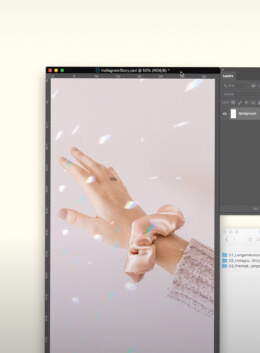 Prismatic light reflections can add visual interest to a wide range of design projects, from corporate print flatlays to animated Instagram stories.
Over the last two years, we've seen the organic shadow trend brought to life with plants, leaves, and gestures. It's time for a new flavor of this effect: the magical reflections created by light crossing crystals.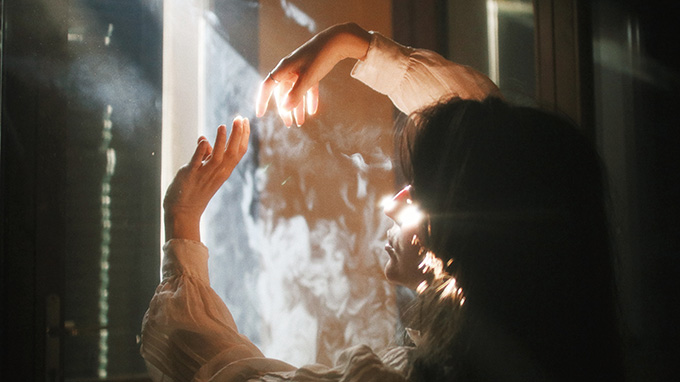 The prismatic suncatcher reflection, in general, is a combination of two opposite elements: artificially cut, polished glass crystals and natural, uncontrollable light rays. These crystal light reflections also combine the effects of two recent trends: mystical crystal stones and natural shadows.
Where does this iridescent light trend come from, is it much more than a visual Instagram trend, and will it last?
Didn't we already see this stuff?
Remember the rainbow reflection filter on Instagram or the Bokeh effect trend in portrait and close-up photography? All of these effects come from nature, leverage light, and suggest that there's more happening behind the scene. This layer enlargement with a kind of "natural virtual" light reflection is the essence of prism light overlays.
Nature remastered: a futuristic trend
Many styles we've seen trending in the last few months, including alchemy, wellbeing, spirituality, and self-care, have one thing in common: an adaptation and "digitalization" of nature.
Organic patterns, sustainable materials, and natural elements are the most influential design elements this year according to WGSN and Pantone. Raw materials, surfaces, and structures like fungus, mold, bark, and sponges are redefining graphic patterns and inspiring color schemes. The fashion and graphic design industries are applying these organic elements in response to the heightened demand for self-care and wellbeing brands.
How to recreate this vibrant look
Everyone remembers the dark, mystic atmosphere in Pink Floyd's cover artwork for "The Dark Side of the Moon". Prism light reflections can evoke both mystery and warmth. Throughout this tutorial, I'll explain how to achieve this look with the "SunCatcher – Animated Crystal Light Reflection" toolkit.
To achieve this trending light overlay look you'll only need Photoshop or video software like Premiere Pro, Final Cut, or Davinci Resolve (which is free ).

You only need to drag the video effect into your favorite design app and play with the layer blending modes. If you're using Photoshop, "Lighten", "Screen", and "Color" will give you the most natural and authentic sun reflection look.
Elevating artwork with natural overlays
Light, shadows, and reflections add an authentic look to otherwise clean graphics or motion clips, blurring the border between digital art and nature. These kinds of effects are reminiscent of coincidence. Each moment is unique and ephemeral. There's also a meditative character to this look: bright light has always been associated with purity and well-being.
The convergence of natural and artificial
The moment when natural elements are emphasized by artificial objects describes the SunCatcher collection. Suncatchers are made of glass and break the light in an unnatural way that does not exist in real life. This kind of light does not come from nature. It is more an adaption of nature, uncontrolled, and reflecting the moment. Exactly this characteristic makes the moment unique and real.
Where does the light & shadow trend come from?
Reflecting and breaking light have always been popular creative techniques to add depth to scenes and objects. The film era in the mid-1960s established the lens flare as a natural tool to create depth. It was no longer seen as a failure in film. Creative professionals started using it as a device to add an authentic and natural character to their scenes.
In digital design, the simulation of reality is always a big concern. Is this image smooth and natural-looking or does it look fake? This effect is a visual solution to add warmth to all kinds of indoor and outdoor settings.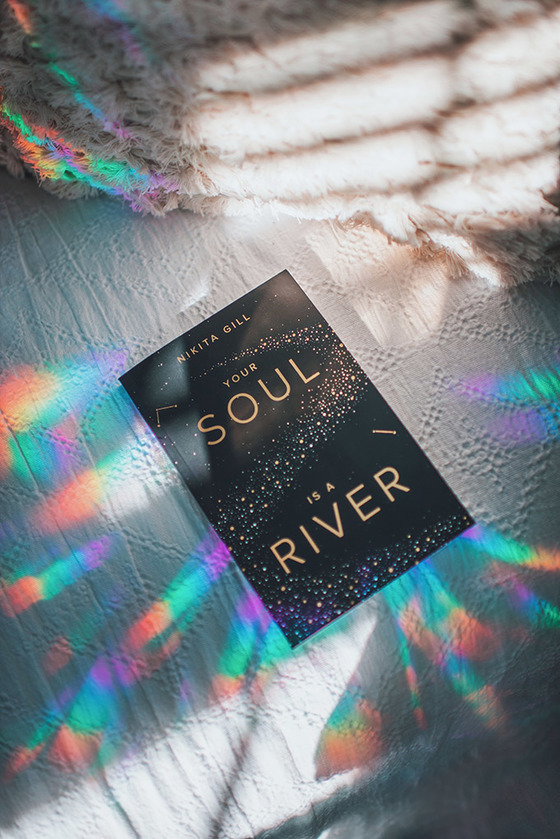 History repeats itself. We live in a world branded through perfectly planned social media posts, philosophically comparable to those indoor studios in the film industry's past. Nothing happens by coincidence and smart tools, apps, and gadgets make it possible to erase every tiny imperfection. Books and magazines don't have to be printed to be shown in a commercial. Cosmetics don't have to exist physically to create a three-dimensional, realistic preview of what they'd look like. Mockups are so well designed these days, it's hard to recognize if we're looking at a real product or a rendered image. As a designer, I love the possibilities mockups give us. Visualizing a realistic design is an incredibly effective tool for client communication, but in the long-term this generated reality creates the wish for more realness and authenticity.
Learn DSLR basics and improve your photos.
Start doing more with your DSLR
We get it. Sometimes technical terms can make DSLR cameras seem too complicated. Download this cheatsheet and card to start your journey to better photos.
Download them here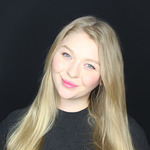 ana & yvy
ana & yvy | Hi I'm Ana. I create animations and design thingy things & the rest of the day I cuddle my doggo. If you have any questions please feel free to send me a message or an email 🧡 Here're my other shops: https://creativemarket.com/JanuaryBloom & https://creativemarket.com/StykkeStudio
View More Posts