The Best Tools For A/B Testing Your Designs
It's 3 a.m. You're staring at the glowing monitor across the desk. You can't stop clicking back and forth between #3cff00 and #336666, which is better for the font color on your website's splash page? The choice of button style on your store section has been haunting you in your sleep. How do you know what will work better with your visitors?
Well, there's no need to worry.
Getting statistics on the changes to your website is easy through a process called A/B testing. To explain it in simple terms, your website's URL will actually lead to two different web pages. Some users will arrive at your usual site; others will see your website with a few changes—something as small as a different font or as large as an entirely new layout. Statistics are then gathered to show which site has more favorable interactions with your guests. This way you can make an informed decision about what to change. Whichever page gets more clicks on the offer is more favorable to the visitor and will lead to a better customer experience.
Unless you have a lot of spare time and an advanced knowledge of coding, it's going to be hard to set up A/B tests yourself. Here are some great websites that will help get your test off the ground.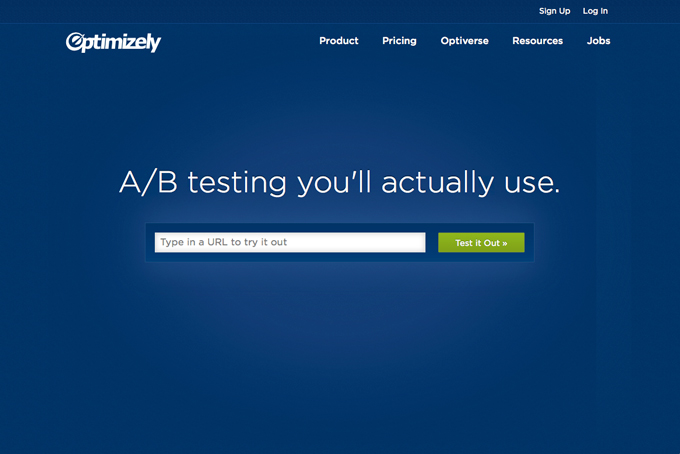 This website is a tried and true A/B testing tool. Optimizely has an amazing team of designers, technicians, engineers, and customer care staff who give the most extensive support in web testing. It does come at a bit of a steep price compared to others, but there are plans available for any level of website or designer.
Optimizely is an easy way to see testing in action. You can insert a link to any website in existence and play with its content to create a sample A and B model. It's also compatible with iOS, so you can change it up on your mobile site as well.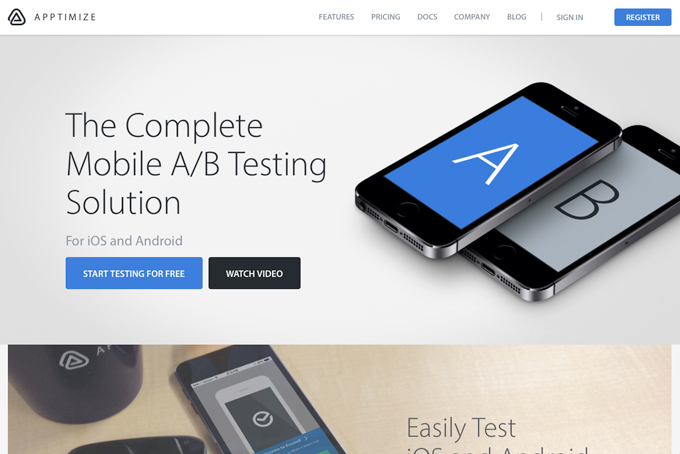 This service is a great A/B tester for iOS and Android apps. It was founded by a team leader from Google, and it's been built to make the app market the best that it can be. The basic version is also completely free, allowing you to test your app designs on up to 25,000 users a month. If you're in the market to make a new app or update one with a solid user base, Apptimize is a must-use tool.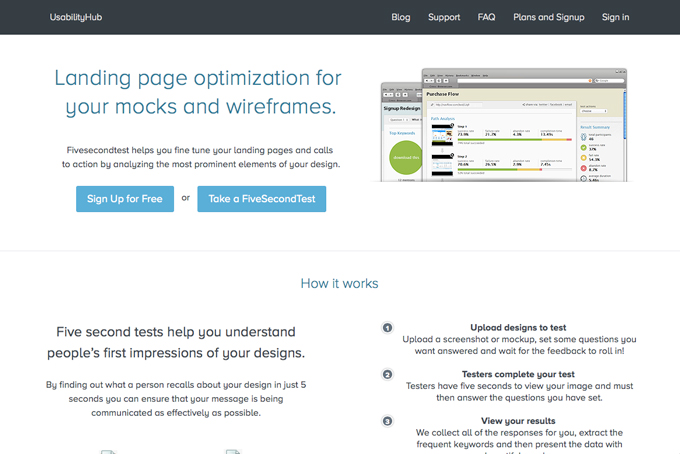 Today, almost everything is crowdsourced. From Kickstarter to Urbandictionary, people are giving a voice to the masses, and they are loving it. Five Second Test allows you to post screenshots or mock-ups of your website, then turn it over to a test audience. Users get five seconds to look over your screen shot. They then answer the questions you want to know to get the valuable feedback you need to make your site better. Two advantages to this method are that you can work your way to getting your website tested for free by taking tests on other members' content. The other advantage comes from the screenshot/mock-up. You aren't showing off your actual site, just a model of it, so the testing won't affect your traffic.
And last but not least…
The Scientific Method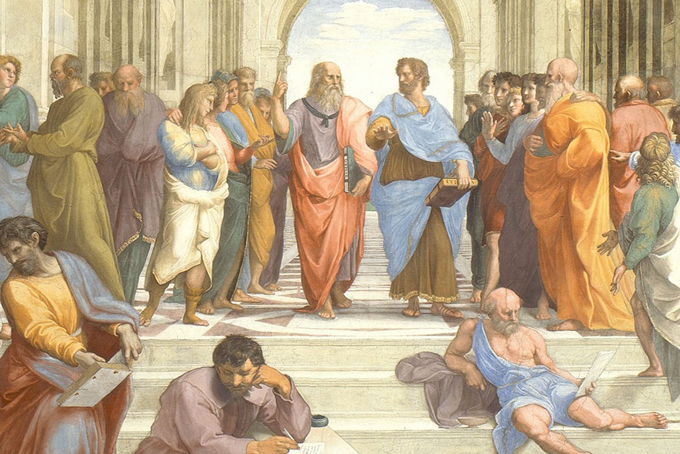 That this is an old-school method (like Aristotle old school,) but it's an important tool to remember when you're testing. You don't want to test your site at random. You need to have a specific goal in mind or a hypothesis that you want to test. You should also focus on keeping your variables simple and isolated. If you change multiple things at once, you don't really know what your results are coming from. No matter what service you use, you have to make sure your test is scientific.
How Do You A/B Test?
I'd love to hear your thoughts on A/B testing. Have you done much for your own projects? What tools and resources did you find to be helpful?
Header image created with Kansas Casual and Process Of Fixing Bugs
Getting started with hand lettering?
Free lettering worksheets
Download these worksheets and start practicing with simple instructions and tracing exercises.
Download now!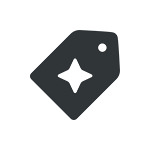 Creative Market