The Future of Responsive Design Standards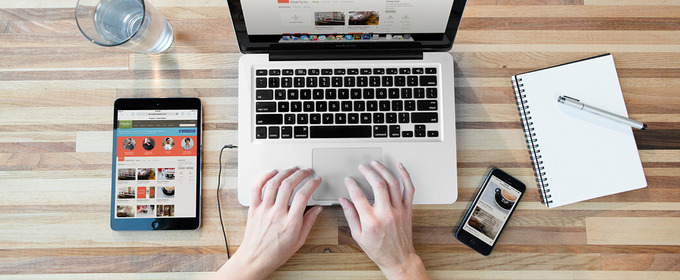 As the technology landscape evolves, so must our role as designers. Just designing doesn't cut it anymore—you've got to get your hands dirty with prototyping, user testing, project management, and even development.
Only by challenging yourself to venture into new areas will your skillset (and value) flourish. To help you on the quest to become more than "just a designer," consider the new standards and, for kicks, how they compare to the old.
Guest Author: Clark Wimberly is a Content Designer at InVision, makers of a popular design prototyping tool. He spends his days writing and creating design content (screencasts, UI kits and ebooks). Previously, he was a UX Designer and founded the online community Android and Me.
Constant collaboration
Past: Review a brief with the client, disappear into a hole for 2 months, reemerge with a static collection of PSDs
Future: Collaborate and communicate with the client throughout the entire design process
Share your design solutions with as much insight and context as you expected from the client when you learned about their problem.
Communicating challenges and roadblocks is crucial. Don't make assumptions—ask why things are expected to be a certain way. And be ready to explain your own decisions and ideas.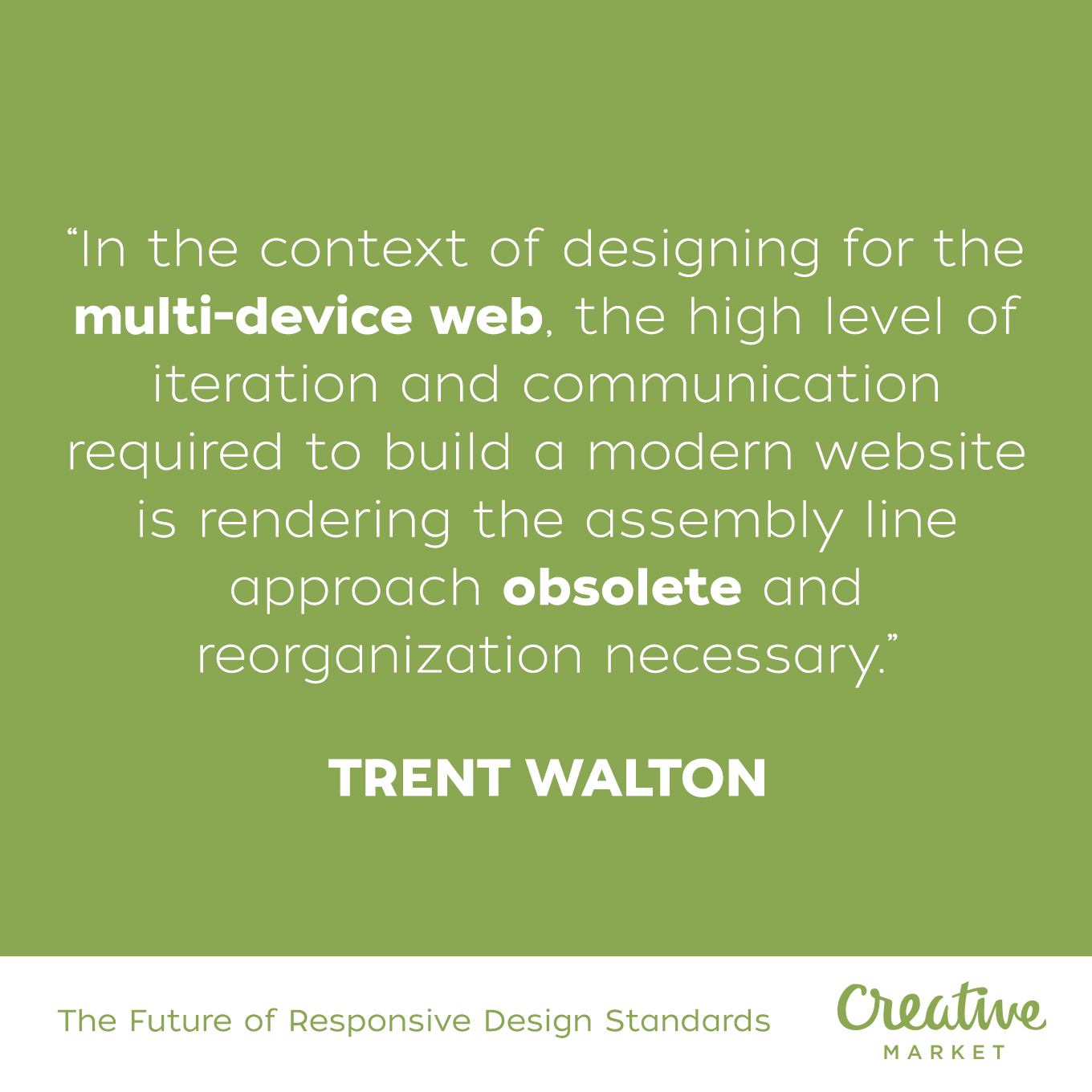 Save
Quote by Trent Walton
Deliver working prototypes
Past: Give the client a collection of pages with notes about how things are supposed to connect and interact
Future: Provide a native experience with working prototypes for any device so the client can actually feel what was intended
While a bunch of flat images stacked into a PDF or slide deck used to cut it, the modern designer builds prototypes.
With InVision, I can build living, breathing prototypes for just about any device, no code required (I also work for InVision). Add screens straight from your design program (Photoshop, Sketch, etc.) and link them together with hot zones that trigger animations, page changes, and more.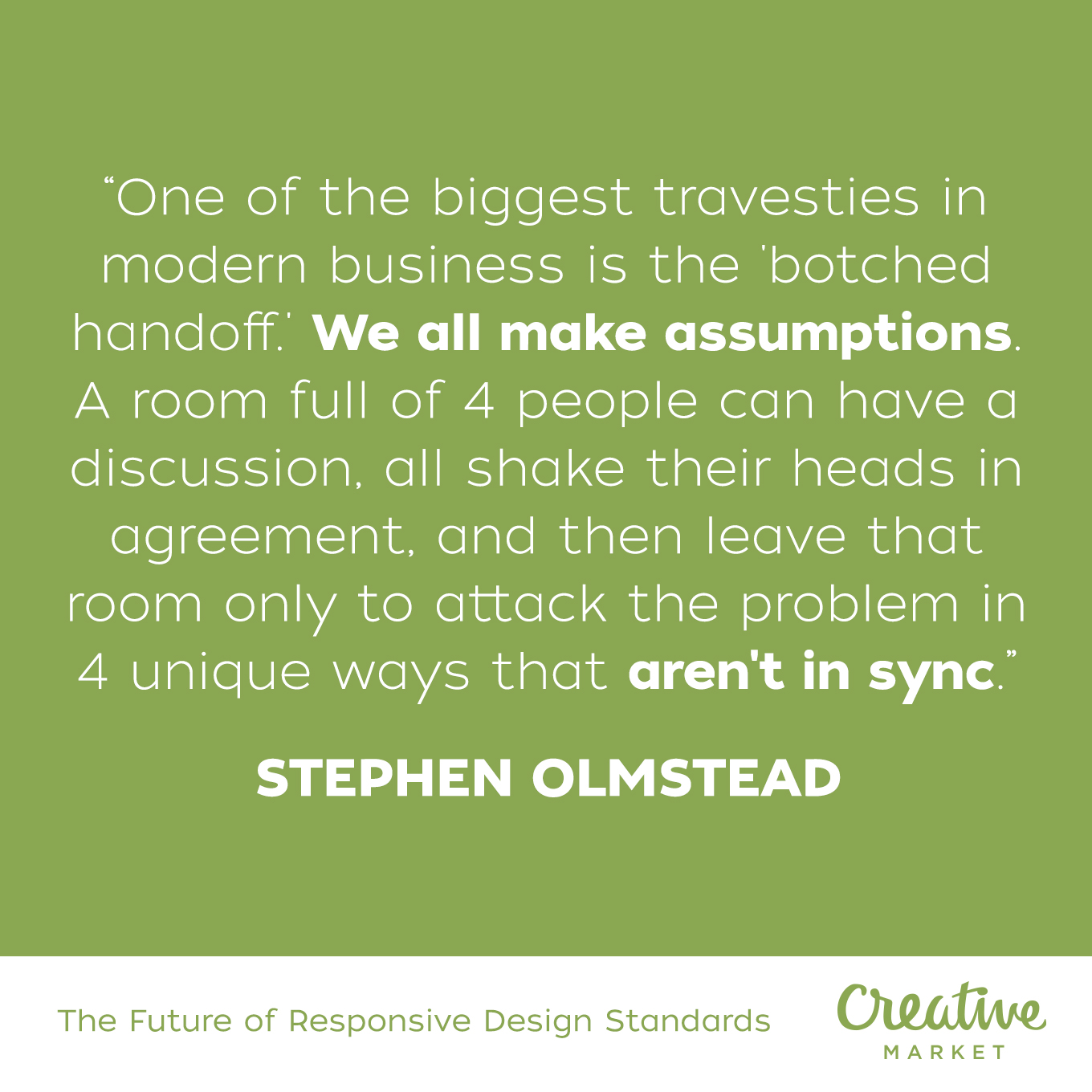 Save
Quote by Stephen Olmstead
A working prototype is a great tool for squashing misunderstandings. The more people can use and feel an actual product, the less gray areas there will be.
Baked-in UX
Past: Spend majority of time making things look good, often at the cost of usability issues like long load times
Future: Consider the user at every stage of design, creating a product people want to use
We used to use the word "experience" in an immersive sense, describing experiences so over the top that people might lose themselves in the magic of the product.
But lately "experience" has shifted toward usability and conversion. Responsive designers are going mobile-first, building light-as-possible experiences with lightning-fast interactions.
A button should be just as tappable with a thumb as it is with a mouse, and it should do exactly what is says it's going to do. Including UX in the design process is more than making sure a user can use your product—it's making sure they want to.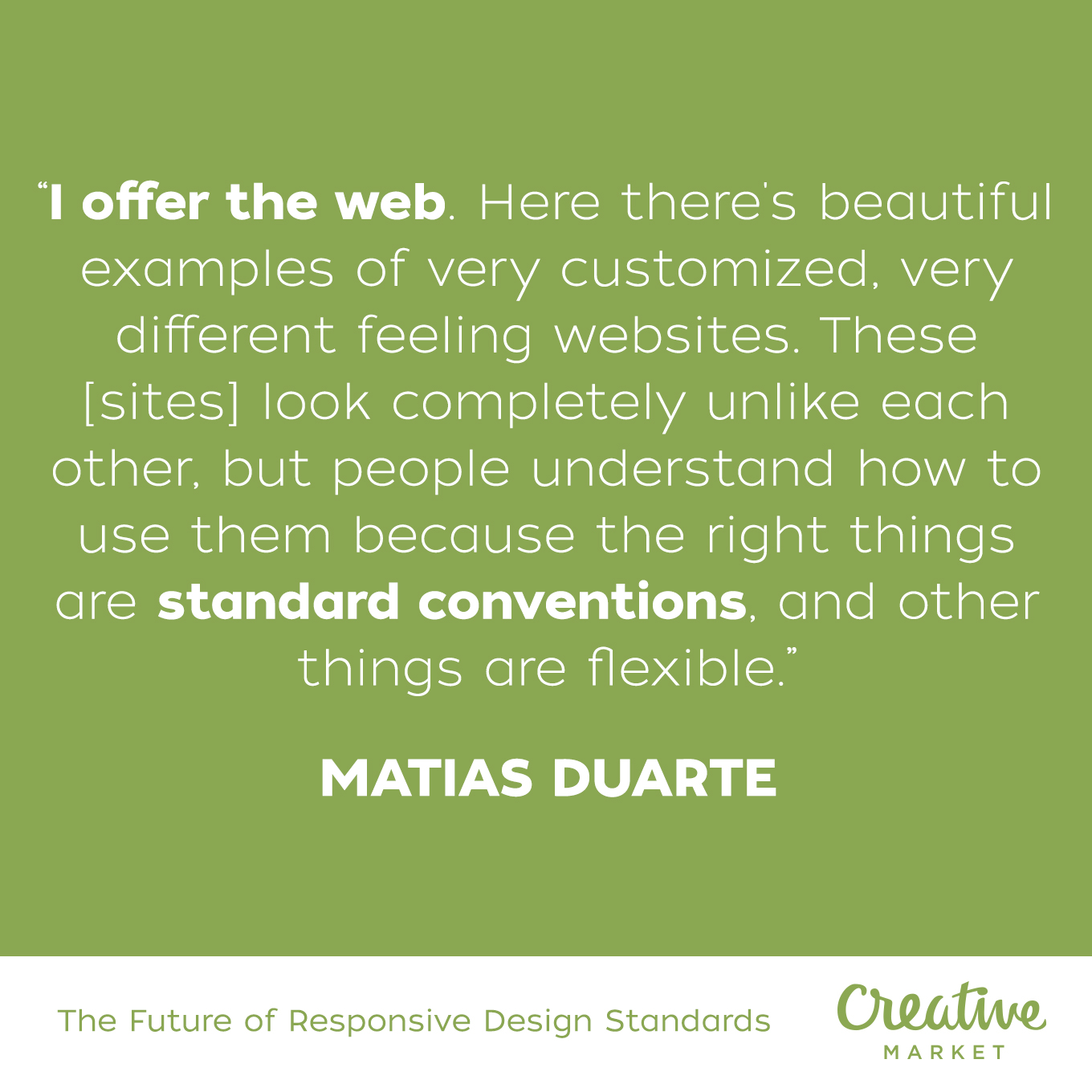 Save
Quote by Matias Duarte
Add value at every step
Past: Formulaic design process with little or no thought about "What if we ... "
Future: Go beyond the brief, imagining solutions to problems the client hasn't even considered yet. Beat the curve and show your worth.
Product design isn't like filling out a Mad Lib. Read between the lines and help your client discover new and unique solutions to blanks they don't even know about.
Consider the task in a new light—fresh eyes might come up with a radically new solution.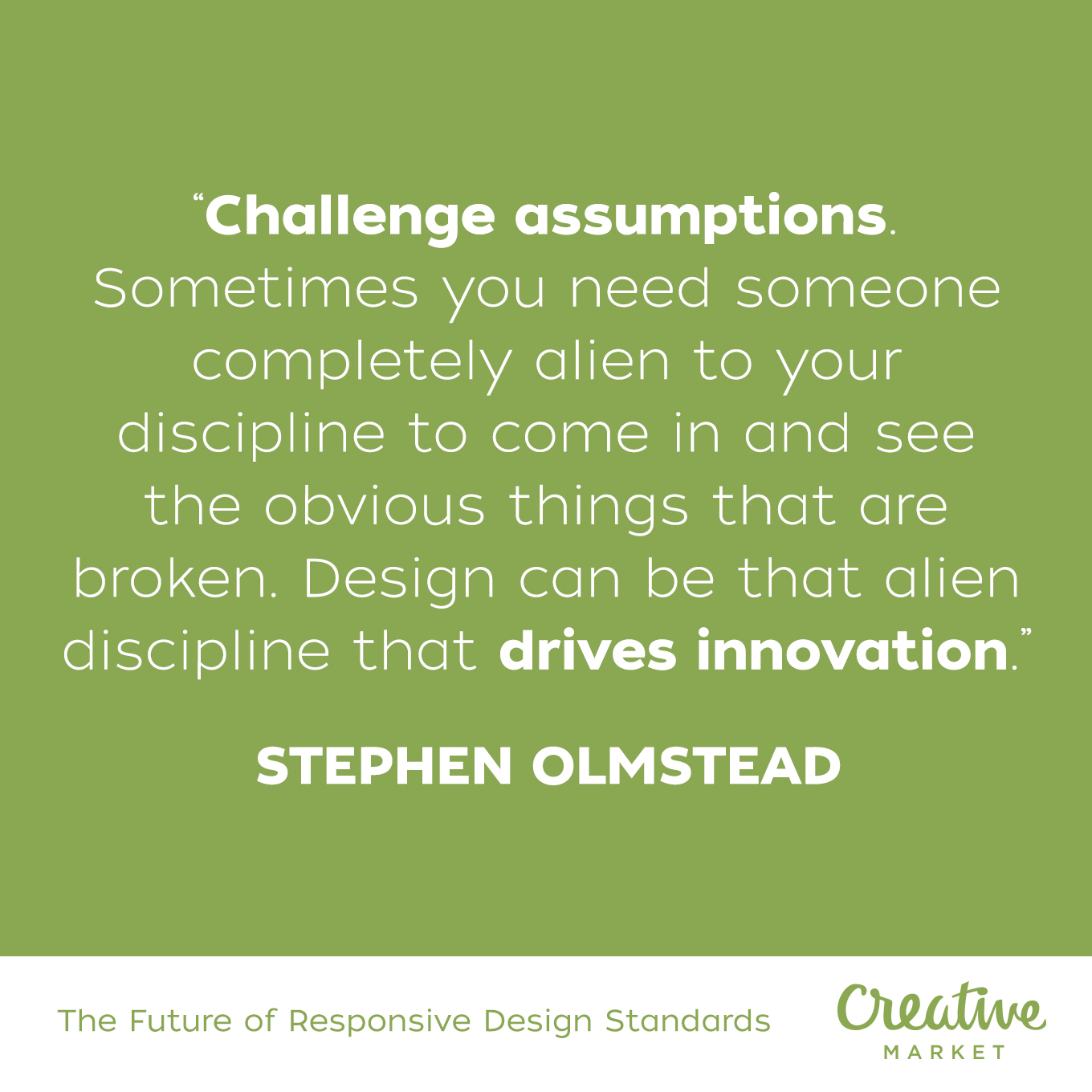 Save
Quote by Stephen Olmstead
More than "just a designer"
For a group that purports to like affecting industry-wide change, designers sure can be resistant to change themselves. It's easy to find a rhythm that works, falling into a groove project after project.
Always be in search of new standards and a higher bar by which to measure your input.
---
Products Seen In This Post:
Free lettering worksheets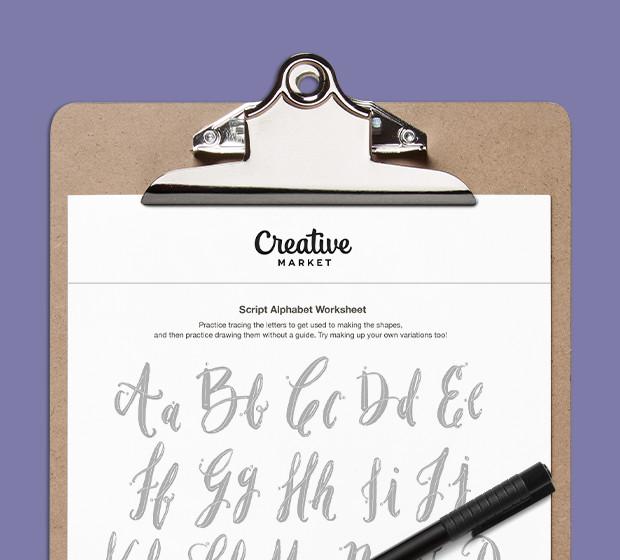 Download now!

Getting started with hand lettering?

Download these worksheets and start practicing with simple instructions and tracing exercises.
Download 6 Products for Free
Making beautiful design simple & accessible to all.
---