The New License Changes Are Now Live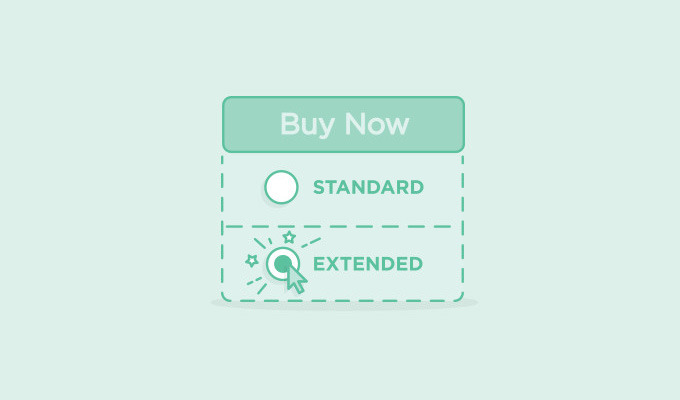 It's been two months since we launched our new licenses, and we've received a ton of community feedback since they went live. After careful consideration, we recognized that a few key areas still needed attention, and we've been working hard to make improvements based on the diverse needs of our many users. Today, after months of gathering feedback through discussion posts, one-on-one conversations, surveys, and blog posts, we're implementing several changes that we believe will significantly benefit our community as a whole. Below, you'll find a summary of these changes, but for the full terms, please read through our new License and FAQ pages.
Major Changes That We Launched Today
Here's a quick rundown of the major updates that are now live:
New Bulk Editor: We launched a brand new Bulk Editor/Uploader for shops, which makes it easier than ever to make quick updates to several products at once (note: this link won't work if you don't have a Creative Market shop).
Extended License Opt-Out: For categories with an Extended License, shops can now choose whether or not they'd like to offer an Extended License on their products.
Better Options For Small Businesses: To better meet the needs of small businesses, we've added some limited ability for buyers to create End Products For Sale within the Standard License.
Simplified Font and Add-On Licensing: After gathering feedback from many experienced font and add-on creators both inside and outside of Creative Market, we'll be removing the Extended License option for all fonts and add-ons, and upgrading the Standard License with the ability to use these items in End Products for Sale.
New Example Use Cases and Visuals: To make it easier for buyers to understand how they can use Creative Market assets, we've created a big list of use-case examples, many of which have visual aids.
Defamation Clause: After talking with several photography shop owners, we've added in a clause that provides some standard restrictions around how photos depicting specific people and properties can be used.
Are These Changes Final?
As always, we'll continue to be attentive to the changing needs of our users as we grow, but we're excited to move forward today with these final changes.
Thank You!
Thank you so much for your patience, feedback, and cooperation as we finalized our new licenses. We are so excited for you to see the new features and updates we have planned for the rest of 2016 as we continue to build the world's best marketplace for design.
Free lettering worksheets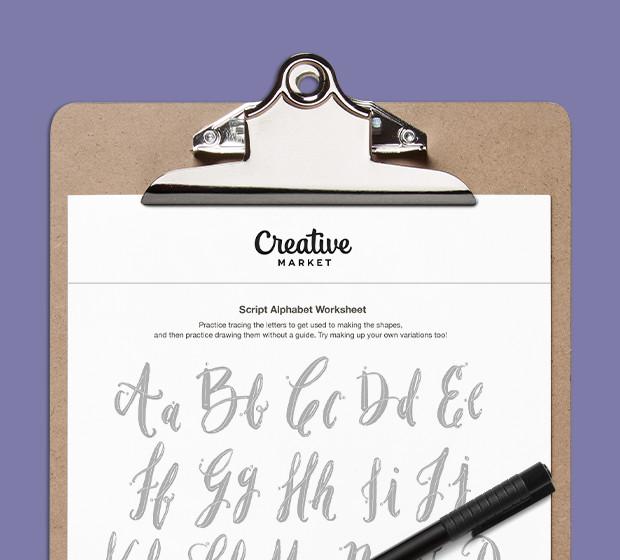 Download now!

Getting started with hand lettering?

Download these worksheets and start practicing with simple instructions and tracing exercises.
Download 6 Products for Free
Making beautiful design simple & accessible to all.