They're Featuring a Woman On The New $10 Bill: Who Should It Be?
The treasury recently made the announcement that a woman will be appearing on paper currency in the next few years. This is obviously huge news, as the last time a woman appeared on any U.S. bill was in the 1880s when Martha Washington was on the $1 silver certificate. Prior to that, Pocahontas was on the $20 bill (the back of it) in the 1860s, and otherwise, women have only appeared on coins — the Susan B. Anthony dollar coin, Sacagawea dollar, and Helen Keller on a special-issue quarter from Alabama.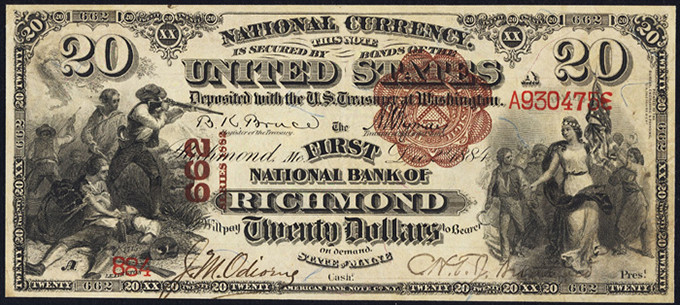 Pocahontas $20 bill via Antique Banknotes
When will this happen? Treasury Secretary Jack Lew has stated that it will come out in 2020, just in time to hit the 100th anniversary of the 19th amendment, which guaranteed all women the right to vote.
So, who do you think should be the next woman on the $10 bill? So far, Twitter is responding:
The best choice is Harriet Tubman. There is no better icon of democracy than this woman #TheNew10 @thenew10

— Marquita Carter (@qcarter) June 19, 2015
#TheNew10 Eleanor Roosevelt

— Frank Starosciak (@fstaros) June 19, 2015
YES! to Harriet Tubman on #TheNew10 It's about time!

— Nika Quirk (@NikaQuirk) June 19, 2015
#TheNew10 it should be Rosa Parks

— Donna Holley (@donnah01) June 19, 2015
Nellie Tayloe Ross, our nations first female Director of the U.S. Mint a position she held for 20 years #TheNew10 @USTreasury

— Le Hammy (@meghintayloe) June 22, 2015

If you'd like to provide your input, feel free to use the hashtag #TheNew10 on Twitter, or visit Thenew10.treasury.gov.
---
Kevin Whipps is a writer and editor based in Phoenix, Arizona. When he's not working on one of the many projects in his queue, he's looking for fun and irreverent things online to share with his friends.
Getting started with hand lettering?
Free lettering worksheets
Download these worksheets and start practicing with simple instructions and tracing exercises.
Download now!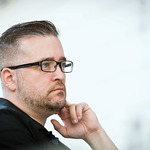 Kevin Whipps
Hi! My name is Kevin Whipps, and I'm a writer and editor based in Phoenix, Arizona. When I'm not working taking pictures of old cars and trucks, I'm either writing articles for Creative Market or hawking stickers at Whipps Sticker Co.
View More Posts