This Video Reveals The Absurdity Of Spec Work In Everyday Situations
Are you a designer or creative type? Do you pay your bills using your work? Do you ever get asked to work for spec? If you answered yes to the first two, I can pretty much guarantee that you answered yes to the last one, because it happens all the time. Spec work means to complete work just for the possibility of pay. It's anything but ideal. The people at Zulu Alpha Kilo feel the same way, and designed this video to emphasis the point.

It happened to me just the other day: I put in a pitch for a writing gig at a popular website. They write back and respond, "We don't have it in our budget to pay for writers, but we do give great exposure for our staff." Riiight. Exposure doesn't put food on the table, thanks. Ugh.
---
Kevin Whipps is a writer and editor based in Phoenix, Arizona. When he's not working on one of the many writing projects in his queue, he's designing stickers with his wife at Whipps Sticker Co.
Getting started with hand lettering?
Free lettering worksheets
Download these worksheets and start practicing with simple instructions and tracing exercises.
Download now!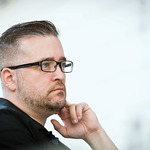 Kevin Whipps
Hi! My name is Kevin Whipps, and I'm a writer and editor based in Phoenix, Arizona. When I'm not working taking pictures of old cars and trucks, I'm either writing articles for Creative Market or hawking stickers at Whipps Sticker Co.
View More Posts