Travel In Time: Here's What 10 Ecommerce Sites Used to Look Like
Think about how modern the Internet of today is, what with our responsive design and fancy graphics. Back when I first started using the Internet in the mid-90s (I was -2 years old at the time, obviously), things were a lot different. Not only did it take me 20 minutes to download a picture of what I hoped was a new computer and definitely not some weird link that my buddy emailed to me, but the entire web was a weird place. You might not even recognize it today.
Well, thanks to the Internet Archive and some digging by the people at Shopify, now we do. Here are 10 of the sites that were around back in the day, and what they looked like way back then.
Makes you kinda happy that we're at where we are today, right?
Apple — 1997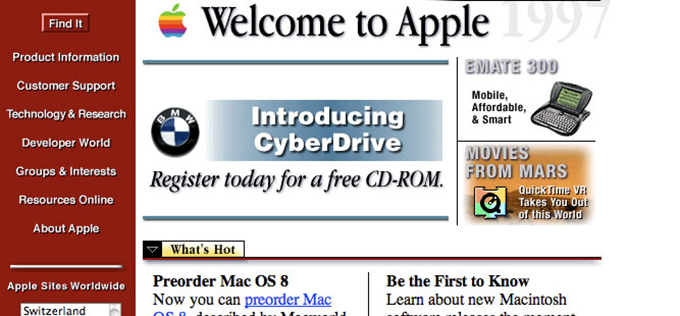 ---
Netflix — 2002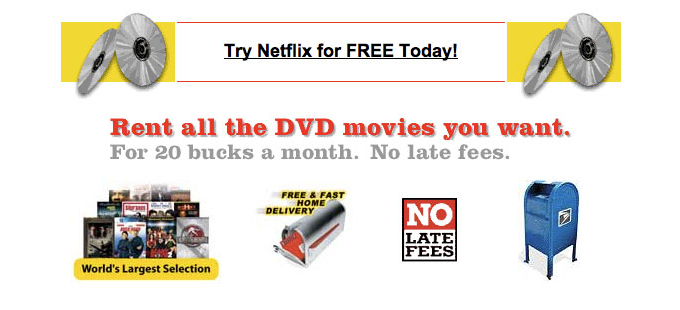 ---
---
Best Buy — 1997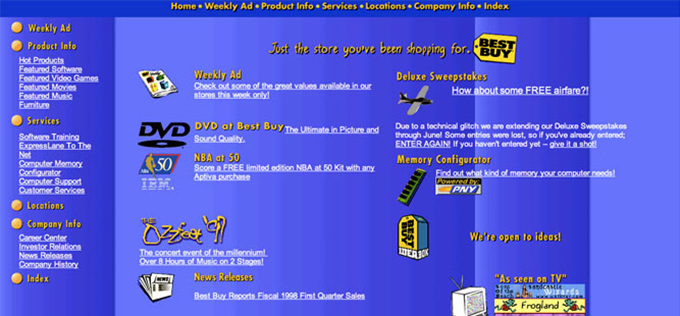 ---
Staples — 1997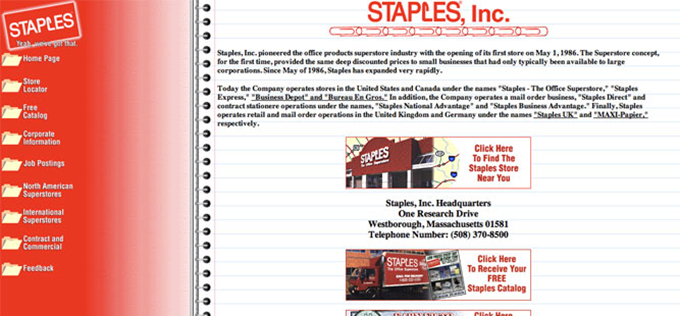 ---
J. Crew — 1996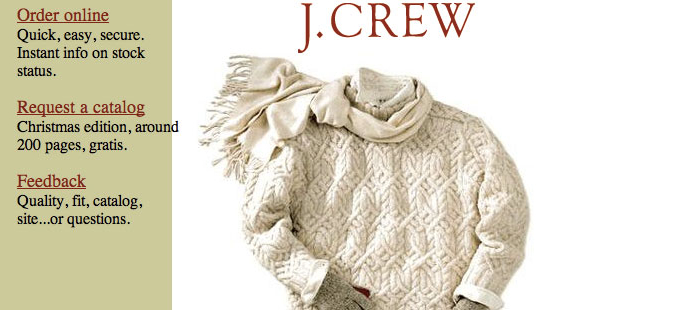 ---
Sony — 1996
---
Macy's — 1999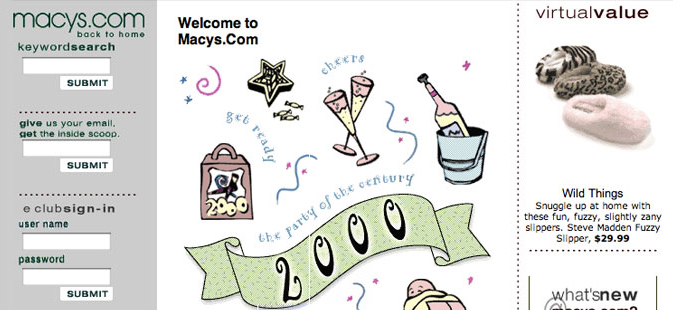 ---
Ashley Madison — 2002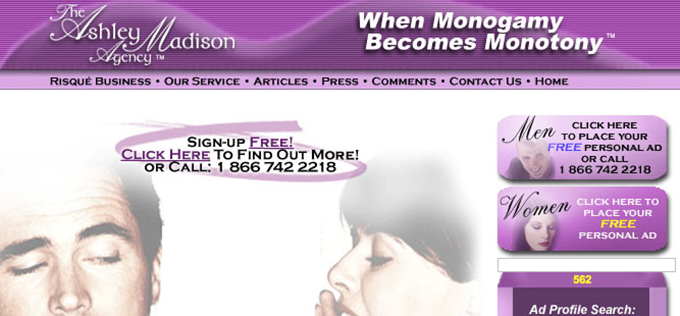 ---
Toys R Us — 2000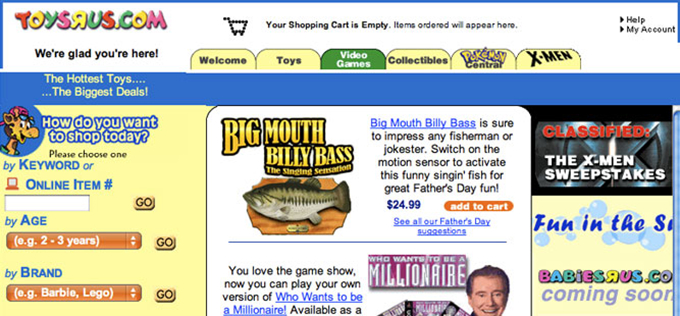 ---
via Shopify Blog
---
Kevin Whipps is a writer and editor based in Phoenix, Arizona. When he's not working on one of the many projects in his queue, he's looking for fun and irreverent things online to share with his friends.
Getting started with hand lettering?
Free lettering worksheets
Download these worksheets and start practicing with simple instructions and tracing exercises.
Download now!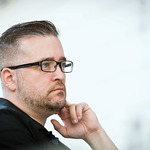 Kevin Whipps
Hi! My name is Kevin Whipps, and I'm a writer and editor based in Phoenix, Arizona. When I'm not working taking pictures of old cars and trucks, I'm either writing articles for Creative Market or hawking stickers at Whipps Sticker Co.
View More Posts