'Til Death Do Us Part: 10 Vows Designers Should Make To Themselves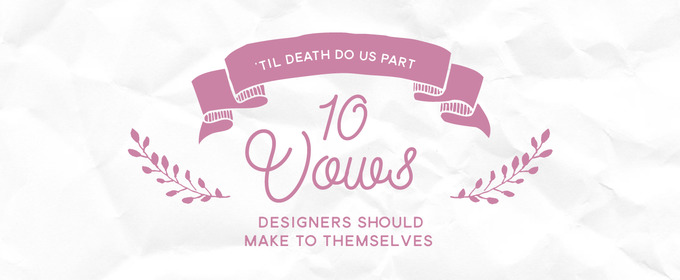 Congrats! Felicidades! Mazel Tov! We're so happy you've finally found the one. Design and you: it's a match made in heaven.
Your dedication to design might sometimes feel like the most demanding relationship in your life, and for many designers, it is! Are you ready to take your commitment to the next step? Make these 10 vows and you'll be sure to live happily ever after.
1. Please and thank you!
2. Don't let That 'Disk Not Ejected Properly' message haunt your dreams.
3. There's probably an unsaved file on your computer right now. Two words: Save it!
4. Don't kid yourself. That's not the final.
5. Any time before 11:59 PM please.
6. Two's company. Three's a crowd.
7. Repeat after me: I care, therefore I kern.
8. Now this one's a challenge...
9. Jump off Netflix and get started!
10. For goodness sake!
---
Products Seen In This Post:
Free lettering worksheets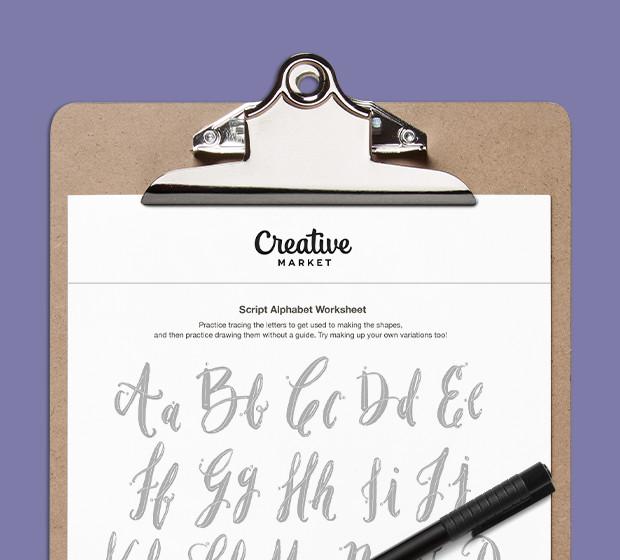 Download now!

Getting started with hand lettering?

Download these worksheets and start practicing with simple instructions and tracing exercises.
Gaby Izarra is the Digital Marketing Manager at Creative Market where she has her hands on all types of different projects. ✌🏼
---