Welcome Tyler to the Team
Tyler Dorman may be one of the most well-connected fellows you'll ever meet. No matter what industry the Creative Market team is chatting about or what area of the world they're discussing, Tyler is sure to chime in with, "I know a guy who works there" or "I know a guy who lives down there". If you walk down the streets of San Francisco with Tyler, you will, without a doubt, run into one or more of his old friends. He's just that kind of guy; the kind of guy everyone wants to be friends with. This means he's the absolute perfect person to head up partnerships here at Creative Market!
We've already had the pleasure of meeting and working with so many awesome people since Tyler joined the team, not the least of which is Tyler himself. So, while you likely already know Tyler, here are a few fun facts that may be new to you.
Tell us a little bit about yourself and what you do for Creative Market.
I was born in Atlanta, GA, grew up on the San Francisco bay peninsula, and now live in Marin County with my wife and three dogs (2 Chesapeake Bay Retrievers and 1 mutt that looks like "that dog from Little Rascals"). I have a love for all things creative and began my interest in design while studying skateboard ads and graphic art as a youth. 
I head up partnerships at Creative Market, which means I help develop meaningful ways to work with our surrounding community of designers and brands.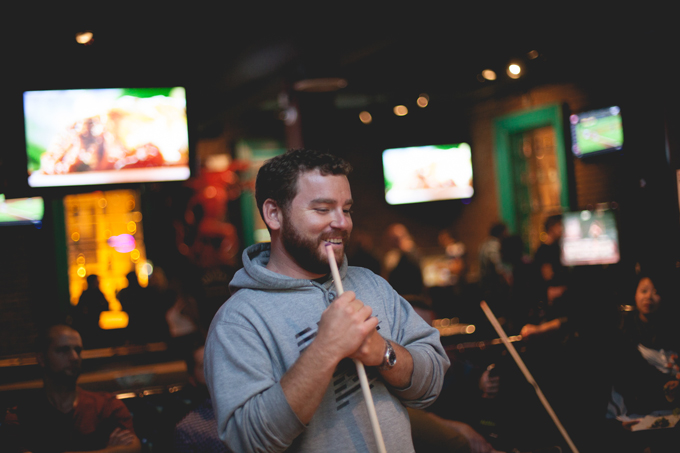 What were you doing before you joined the team and how did you and Creative Market "find each other"?
I've spent most of my career working with startups in San Francisco as a generalist. Most recently I headed up New Business for a small UX Design Studio called 17FEET. The design team got acquired by Google, so it was time to find my next thing.
I first met Creative Market's founders as a venture capitalist; I can proudly say I helped close an early investment in the company. It's so impressive to see all the positive things that have happened since, most of which had little to do with making a capital investment in the company.
When not at work, what do you do for fun?
I keep a relaxed schedule outside of work and try not to make too many plans. Usually I'm just tinkering on a home project, hanging out with my family and friends, and for sure hunting down good food and music. I try to do active things with my dogs and wife. Sometimes I get to break out the ol' skateboard or surfboard for some fun. I also love a good road trip up or down the California coast.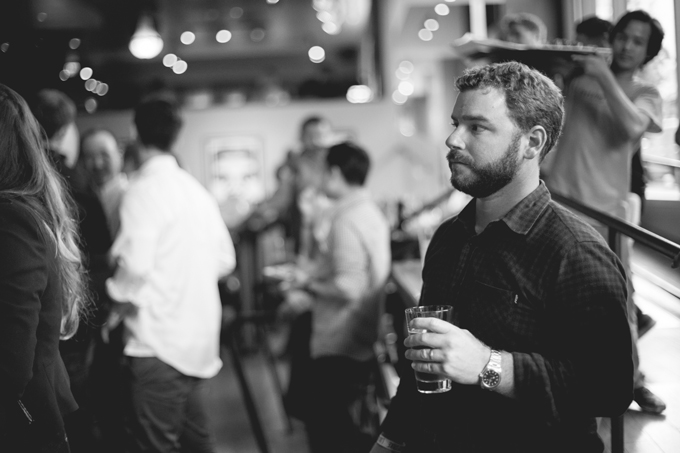 Do you have any go-to music when you're working?
Instrumental hip hop or Jazz seems to do the trick most days – usual hip hop suspects like JDilla, Madlib, and House Shoes. But really, I'm shuffling genres all day long to keep thing interesting. Soul, Funk, Electronic and of course the never ending supply of indie hits. You can check out some of my likes on Sound Cloud to get a better sense of things (tbdorman). And don't for get WWOZ and Wah Wah 45s radio!
Have you seen any products here on the site that you especially like?
It's hard to say what products I especially like. There's a lot of quality to peruse here on Creative Market. I guess I would say I like seeing products that are outliers in style and use stuff that's not visually the same as other products and/or are functionally different. Not a very clear answer, huh? Sorry about that.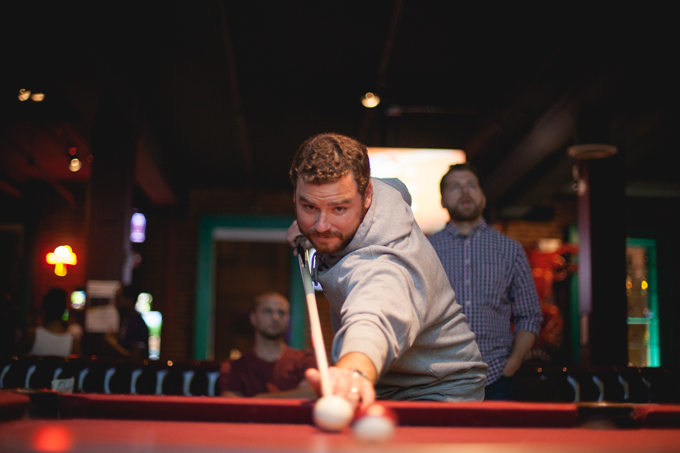 What inspires you creatively?
The excitement of starting something and completing it and then sharing it with others. I really like how creative things can sometimes start unpredictable conversations. I see a lot of that happening on Creative Market, which is super rad. 
 
Any parting words of wisdom?
Always be a good neighbor.
Getting started with hand lettering?
Free lettering worksheets
Download these worksheets and start practicing with simple instructions and tracing exercises.
Download now!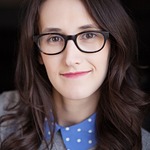 Kelley Johnson
I'm an ex-schoolmarm who is excited about all things creative. Photography makes me smile and when I find a new-to-me dress that fits just right, it makes my day.
View More Posts