What Do You Think of the New Pizza Hut Logo?
I'll be honest, when I think of good pizza, Pizza Hut is not exactly the first place that comes to mind. The brand is looking to refresh its image though with a new logo, new menu, and new website. Let's take a look and see what we think!
Pizza Hut Logo: Old vs. New
We've seen quite a few Pizza Hut logo iterations over the years, from the classic original to the short-lived "The Hut" experiment. In the past decade or so, Pizza Hut's brand updates are more tweaks than major overhauls, with each iteration arranging essentially the same items in new ways.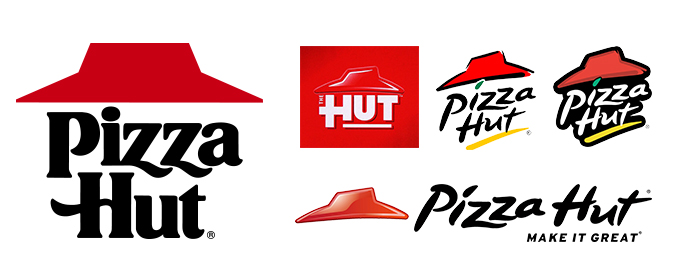 The new brand rollout takes a nod from current flat logo trends and ditches the glossy look in favor of a flat, round image that almost has a rubber stamp or wax seal feel to it.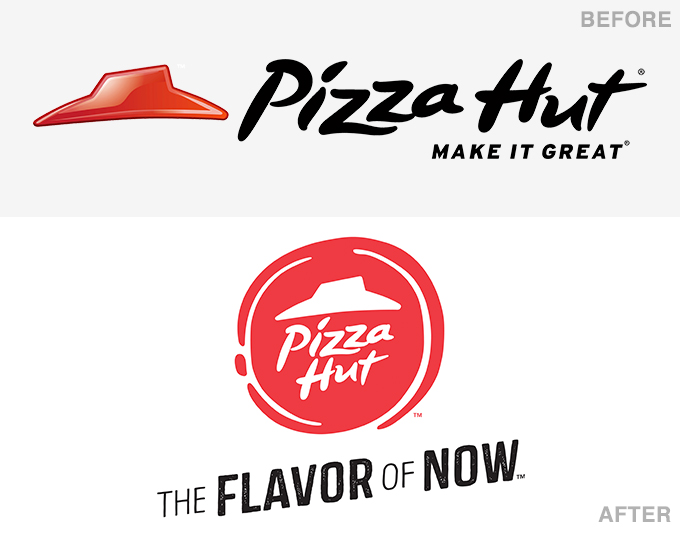 Once again, it's not exactly a total refresh. The type treatment and familiar nod to the classic building shape are all roughly the way we've known them for years, they're simply reversed out on a red circle now.
As you can see, they've also ditched the "Make It Great" tagline in favor of "The Flavor of Now".
Website and Packaging
Along with all this comes the obligatory website and packaging updates. In these you can spot the simplified version of the circular logo, which just uses the "Hut" shape and scraps the lettering.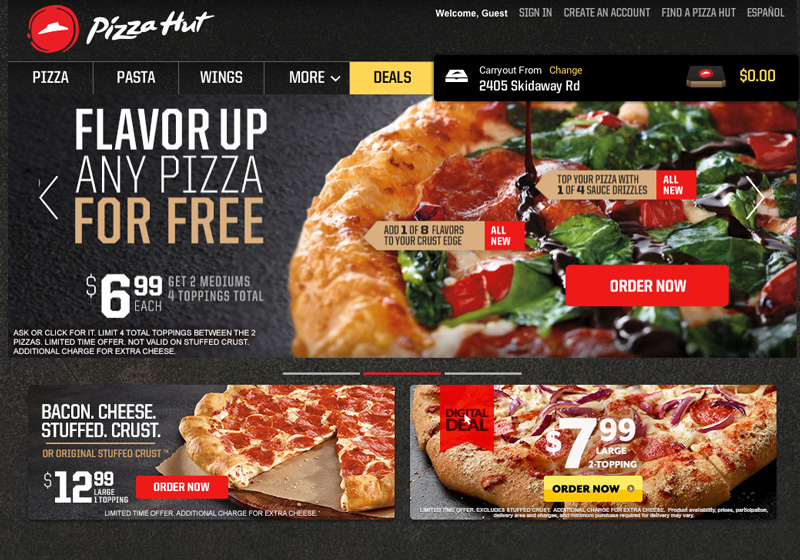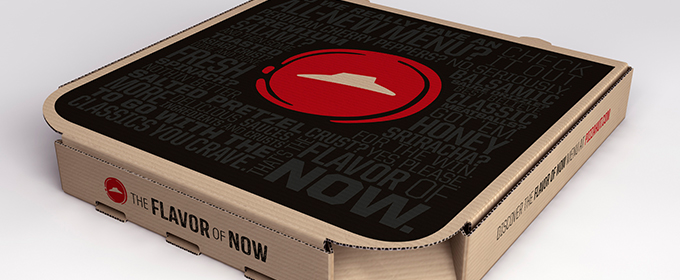 The New Brand Direction
As every good designer knows, a brand is much more than a logo or website. So what's Pizza Hut's new brand personality? What's changing other than the aesthetics?
Pizza Hut is betting everything on the idea that you want more options for your pizza. In fact, it's a little overwhelming. There are ten crust flavors, six sauces, and four "flavor drizzles" (not the best title) to choose from.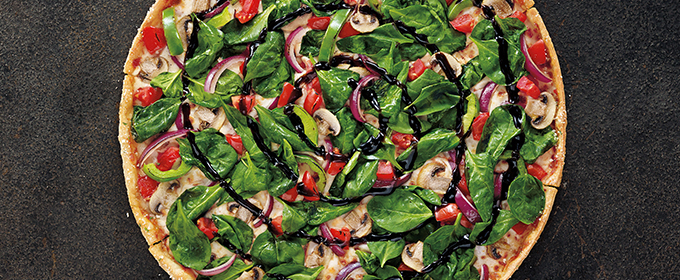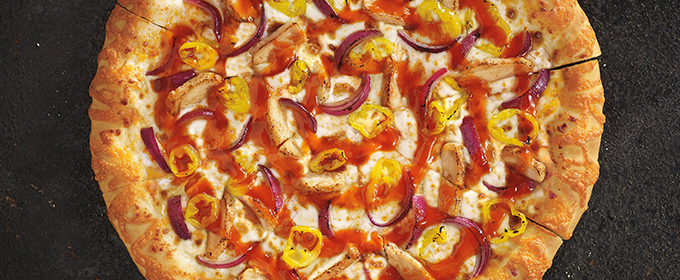 Like every other fast food chain on the planet, Pizza Hut is trying to figure out how to market its product to health-conscious consumers. Its answer is a new line of "Skinny Slice Pizzas," which contain 250 calories or less per slice.
What Do You Think?
What are your thoughts on Pizza Hut's new branding and menu? Do you think it's good enough to boost Pizza Hut's image and crush the competition? Let us know in the comments below.
Getting started with hand lettering?
Free lettering worksheets
Download these worksheets and start practicing with simple instructions and tracing exercises.
Download now!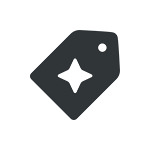 Creative Market