5 WordPress Themes that Work Great for Craft Bloggers
Craft blogging comes with its own unique set of website needs. First, you need a site that beautifully displays photos of finished products and provides excerpts of your project on the homepage. Next, you need a theme that is flexible so that you can customize the header, background, colors and more. Finally, the theme should give you ample room to display your logo. After all, good branding is key to building a craft blog following. If that logo isn't well presented, your blog may get lost in the masses.
In this post, we'll look at five great themes that are perfect for craft bloggers.
1. Lovely / Genesis Child Theme
The Lovely / Genesis Child Theme gives you everything you could want in a craft blog. The header area allows you to add your logo, front and center, nestled into the detailed menu. The large auto-slider option and smaller featured images option give you plenty of room to draw attention to your latest and greatest creations.
This theme is fully customizable, with six different color options, custom menus, the ability to upload a personalized background and a landing page template. This ensures that your blog won't look like anyone else's.
2. The Anna Grace
Bloggers that like simplicity and pretty blogs will gravitate toward the Anna Grace theme. It doesn't have as many layout options as the Lovely theme, but it still offers plenty of handy features.
With Anna Grace, bloggers can add a customized logo, upload a customized background and add image carousels to posts. The menu rests on a ribbon, and the edges of the blog are decorated with lace. These pretty touches work well for blogs centered on sewing or more feminine crafts.
3. Isabelle
While quite feminine, the Isabelle theme is much more sophisticated than the Anna Grace theme. The theme is clean and brings to mind French design. It also boats a number of handy customization options, such as an auto-slider in the header and a roomy area for your custom logo.
What really sets Isabelle apart, though, is that it allows you to choose from an almost infinite amount of color choices instead of a few. No matter what colors are in your logo, you will be able to match it to your blog colors perfectly.
4. Pronto Masonry
If frills aren't your style, then the Pronto Masonry theme may be a good match for your blog. It's a minimalist theme that makes the focus of the blog your photos. Featured photos are displayed in a grid pattern with a snippet of text for each photo to draw visitors to a post.
You can still add a customized logo, but there is only one sidebar. Of course, this won't be a problem for bloggers that like to keep their blog simple and uncluttered.
5. Mason Jar
Mason jars aren't just a crafting staple; they're also a WordPress theme. Mason Jar is another theme that makes your homepage a shrine to your best photos. The header is fully customizable, and you can add your logo or favorite craft photos. You can also change the color of the blog and use the various image options for each blog post.
What Are Your Favorites?
With these five themes, you can customize your crafting blog so that it gets noticed. If you know of any other themes that would work well for craft blogs, let us know in the comments.
Getting started with hand lettering?
Free lettering worksheets
Download these worksheets and start practicing with simple instructions and tracing exercises.
Download now!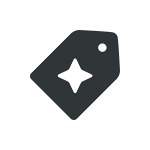 Creative Market