7 Illustration Trends in 2014
Here at Creative Market, we see a ton of fantastic illustrations come to the site every single day. With so much great work being added every day, patterns begin to emerge. Here are seven illustration trends that we saw explored heavily throughout 2014 so far.
Nautical Graphics
In 2014, Pinterest was swimming with anchors, buoys and whales. Nautical themes were everywhere over the summer. Anyone who has been near an open body of water can relate to the freedom of staring out at a pristine lake or watching the ocean curl towards the shore. Nautical themes bring out these feelings, and you can almost feel the wind rushing past you or hear the ringing of ships' bells.
Hand-Drawn Illustration
We are in the midst of one of the largest technical booms in human history, so it's not surprising that people like graphic art that is drawn by hand or, at least, looks hand-drawn. There's a certain romance and nostalgia that comes with doing something by hand. We are so into crisp lines and even colors that we forget how beautiful the slight wavering of a line or shading of color can connect us with the artist behind the drawing.
Hipster Illustrations
For better or worse, people love hipsters. From bicycles and deer to facial hair and horn-rimmed glasses, the hipster trend was everywhere. The trend appeals to youth who are turning away from the suburban world and moving back to the city. It also has a very big retro and vintage element that skims through the fashion of the past for the best of each era.
Watercolor Illustrations
We saw more computer-based art that didn't resemble something made on a computer, even if it was crafted in Photoshop or Illustrator. Watercolor is one of the most common forms of painting and it gives a holistic feel to anything that is drawn in this medium. The colors blend and transition easily with one another.
Floral Graphics
This was one of the more refined trends of 2014, but it still has some country roots. Floral patterns can range from elegant wreaths arranged in intricate patterns to big, detailed blossoms. Flowers are such a romantic, yet everyday beauty that they add a lightness and elegance when used as a background or frame but have enough presence to work as a great centerpiece.
Friendly Monsters
If popular television has shown us anything, it's that 2014 loved zombies, werewolves and all sorts of creepy creatures. In the illustration world, this trend plays itself out in a much more lighthearted way with colorful, smiling monsters that look fairly harmless and often quite funny.
The Great Outdoors
What better trend to end on than nature? It's a good way to sum up how these popular design trends reflect our culture in 2014. We spend so much of the day focusing on a screen that it's no wonder people want to get outdoors. Realistic trees and flowers, along with animal and forest prints, were very popular. They bring a sense of peace to our often-hectic world.
What's Next?
As you can see, these trends aren't mutually exclusive at all. It's fascinating to see how many of them get mixed together to create interesting results. Now that you've seen some of the great illustration trends that have been popular this year, what are your predictions for next year? Will you follow the examples above or start something new?
Getting started with hand lettering?
Free lettering worksheets
Download these worksheets and start practicing with simple instructions and tracing exercises.
Download now!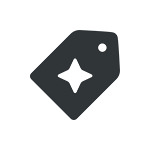 Creative Market