25 Whiskey Fonts To Add a Vintage Touch To Any Design
The right typography can evoke certain emotions. That's why considering which typefaces to use for specific projects is of utmost importance. Think about the movies that you know and love, for example. Their posters and other marketing materials just wouldn't be the same without that font. Typography, when used skillfully, can stir up happiness, curiosity, and nostalgia. For instance, cursive fonts often make designs appear elegant and stylish. Big and bold fonts, on the other hand, can provide a strong and defiant vibe. Got a big project that needs that good old vintage feel? Or maybe you simply want to induce a similar feeling for a client? Here are the top 25 whiskey-inspired fonts to lend the perfect nostalgic vibe to your works in minutes. This font family by Vintage Type Co. is the best time-saver. With just one download, you get the perfect combination of fonts (sans serif, script, and a big bold display serif) that go well with one another to instantly give your projects a nostalgic feel.
Need a bold font for your labels and logos? Look no further than this vintage commercial art-inspired serif font by Bart Wesolek. Great for personal or commercial use.
Solemn yet striking, this typeface by insigne stands tall to give your designs a classic, somber presence. Featuring upright italics, alternates, ligatures, old-fashioned figures, titling, and small caps, one could say that this font is definitely 'easy on the eyes'.
Inspired by traditional calligraphy and the wonderful mystic soundtrack of Wojciech Kilar, this luxurious font by Andrey Sharonov is perfect for invitations, labels, logos, and other romantic projects. With multilingual support and nine (9) bonus vintage frames, this is one font set where you'd get the most bang for your buck.
This wonderful collection by Vintage Voyage Design Co. includes Harbour (a blackletter typeface), Cavalcade (vintage sans serif), The New America (vintage calligraphic script with flourish decor extras), and Aviator (sans serif typeface). All typefaces feel like they were painstakingly hand-drawn – beautiful yet practical.
Even with its angled forms, this font family still maintains a bit of vintage charm. Created by TypeType, this typeface is properly proportioned in that it's still easily readable despite reducing it to a smaller size.
This vintage typeface by Fractal looks great on labels, logos, and other branding projects. Simply beautiful and charming, it will give your designs a truly rich touch.
Inspired by the famous Tennessee whiskey logo from 1866, this typeface will definitely lend a vintage look and feel to any work. Buy it today for the price of a bottle of Tennessee Whiskey!
With five styles to choose from, this versatile typeface by Hustle Supply Co. is a great addition to any design arsenal. Make your works clean, rough, or aged – your imagination's the limit.
This bold, condensed, vintage serif typeface by Medialoot will come in handy for all your branding needs. Use it for labels, signage, covers, and more.
This handmade font by Hustle Supply Co. features four styles that make it extra versatile for whatever design you're working on. Clean yet bold, it's both modern and vintage.
With four styles (Absinthe Regular, Absinthe Shine, Absinthe Shadow, and Absinthe) to choose from, this font from Vozzy is as strong as the source it was named after.
Need a retro font that screams character? Check out this typeface by Andrey Sharonov. With eight different variations plus a bonus of four vintage frames, this one set extends the possibilities of design.
Finding the right retro typeface can be a pain. But this type family from Quill Type Co will find you delighted. Featuring handmade texture on the aged versions, this ensures that your projects will truly stand out.
This vintage whiskey font by Vozzy includes two styles that are both useful and beautiful. Download it today and see it help bring your works to life.
This script typeface by Hustle Supply Co. pairs perfect with bold, tough fonts. Whichever style you choose, it will go perfectly with any branding, digital, or packaging projects.
A pack that contains five fonts to choose from, it was inspired by traditional medicine and druggists books, labels, and signboards. Created by Bart Wesolek, the collection also includes 15 vintage pharmacy logo templates.
Nothing beats a classic sans serif – like this sleek one from Josh O. Versatile, clean, and timeless, it's a great addition to any designer's toolkit.
This collection of vintage fonts is one-of-a-kind: get this special deal by Vintage Voyage Design Co. that includes 14 fonts that work well together. That's right – all the best typefaces in one super affordable pack. Get one today and explore the possibilities!
Get nostalgic with this beautiful and elegant typeface from DikasStudio. With two styles plus swashes to play with, mix and match them to get the exact look you're looking for.
Stop stressing over creating the perfect signage or logo. Inspired from vintage labels design, this gem by libertype is your new best friend when creating the right look for logos, banners, signage, and more. Get creative with bonus ornaments and see what you can come up when you download it today!
Designing for drinks or alcohol products? This decorative font from Gleb Guralnyk comes with a high-quality 3D render of a brandy bottle mock-up. Beautiful and usable.
Save time and money when you download this versatile typeface from Thirteen Studio (distributed by Lostvoltype). With six style effects to choose from, you can even create your own as you go along.
Add flair to your retro projects with this type family that includes practical layer types, bonus badges, and beautiful ornaments. Created by Heybing Supply Co., this font would look awesome on digital or print materials.
Give your projects a truly vintage vibe using this font collection from Hustle Supply Co.. Whether you pick regular, rough, or an aged style, this is definitely something to add to your design arsenal.
Loved these vintage-style Whiskey fonts? There's more where they came from. Whether you need inspiration or something new to breathe life to your designs, Creative Market shop owners have got you covered. Go ahead and download a font family set today. Discover the many ways it can make your work life easier.
---
Products Seen In This Post:
Getting started with hand lettering?
Free lettering worksheets
Download these worksheets and start practicing with simple instructions and tracing exercises.
Download now!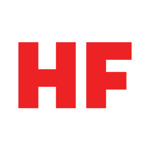 Igor Ovsyannykov
We create fonts, graphics, and produce aesthetically pleasing photos.
View More Posts