Work From Home In Your Very Own Planet
Let me tell you about a little fantasy of mine.
Me, my wife, our kids and the dogs hop in the car and move from Phoenix (where it's currently in the holy-cow-it's-hot zone) to Portland, Oregon, to a big house with a nice backyard that has tons of huge trees on the property. In the backyard, nestled somewhere in those trees, is a little office of my own: a place where I can just get a high-speed Internet connection, but I can work in solitude, with nothing but the forest by my side.
Someday, this will happen. And when it does, I may just decide to go with an Archipod for my workspace. That's the Death Star looking thing seen right here: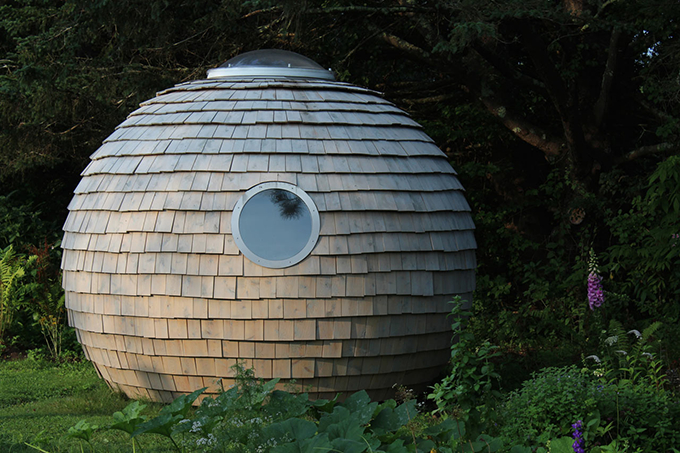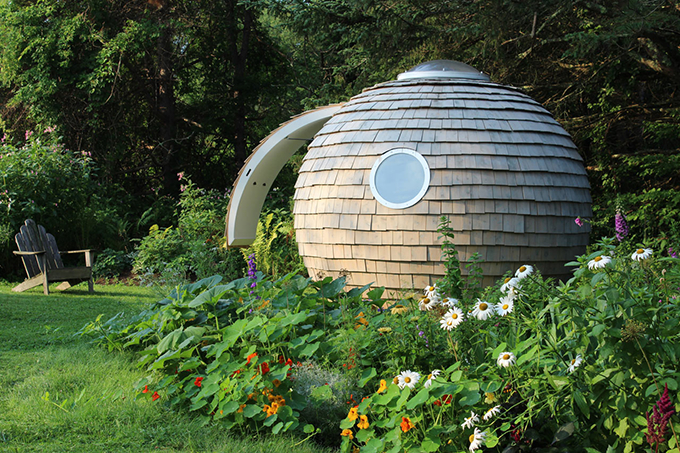 This is the Archipod, which was originally only available in the UK. The original model measures 9'6″ wide at the widest point (on the inside), and it's 8'3″ to the very top, while the "bigger pod" is 12'6″ at the widest point (on the inside) and it's 8'5″ to the top. They're made from curved plywood and use fiberglass insulation, so they're built solidly. Plus, there's a desk on the inside and it's wired for electrical/security/power, so your office is good to go. Frankly, put a toilet and a hot plate in there, and I just might move in.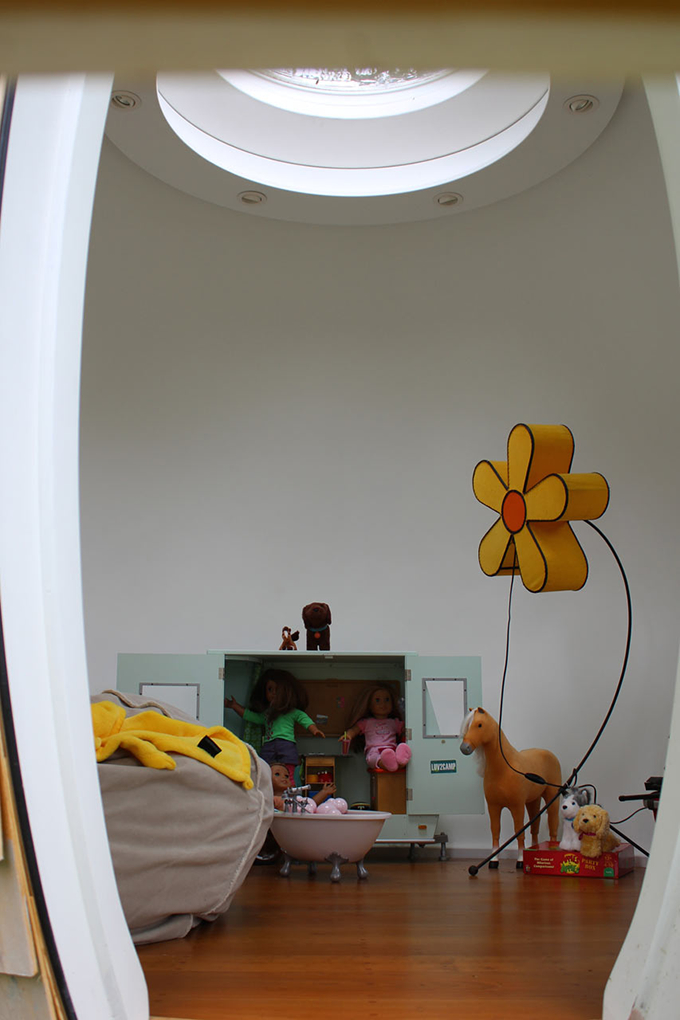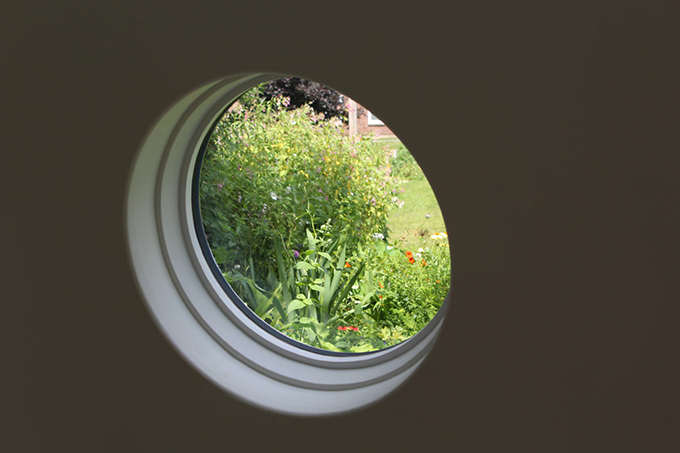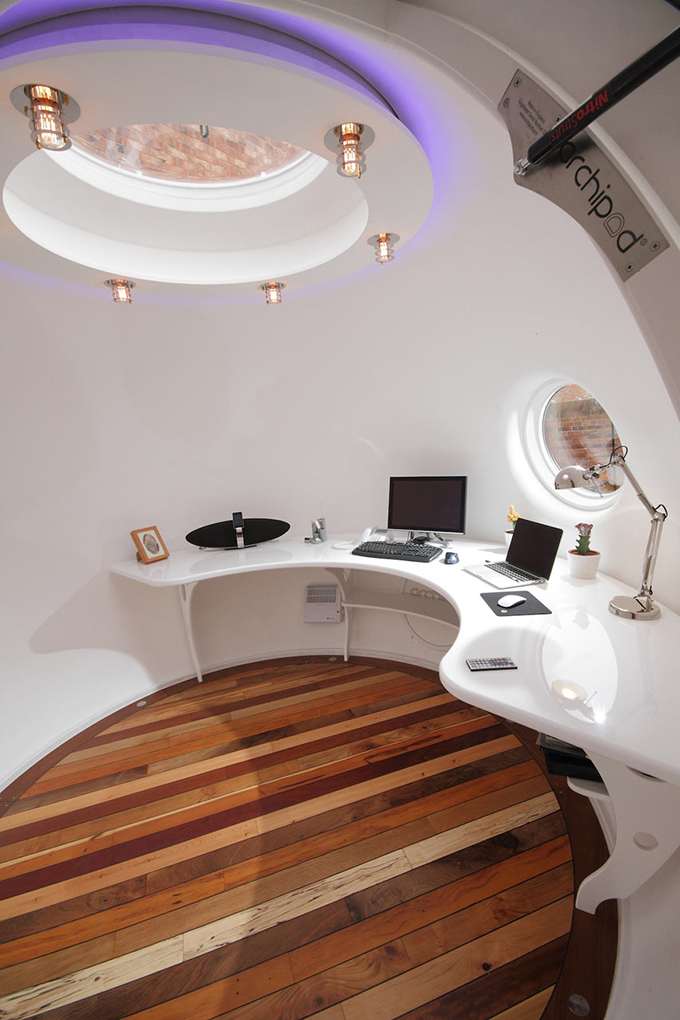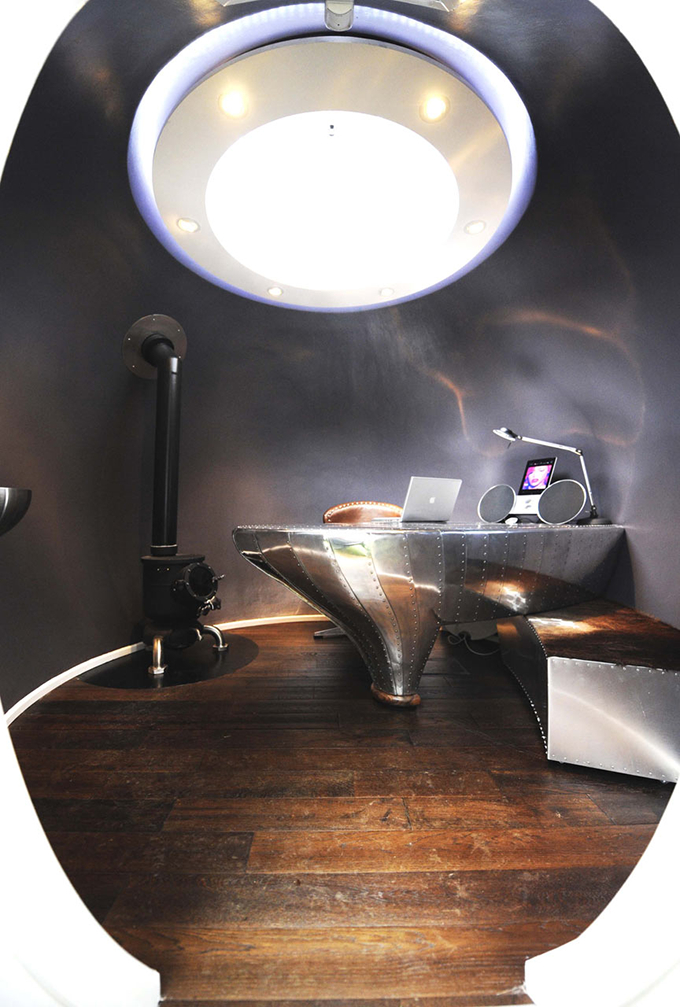 You can buy them today in the U.S. via Podzook, but don't expect it to be cheap. They start at $32,000 and go up to $40k, depending on your options. Now if there was an actual Death Star option, I might buy that one today. Does anyone have $40k I could have?
via design-milk
---
Kevin Whipps is a writer and editor based in Phoenix, Arizona. When he's not working on one of the many projects in his queue, he's looking for fun and irreverent things online to share with his friends.
Getting started with hand lettering?
Free lettering worksheets
Download these worksheets and start practicing with simple instructions and tracing exercises.
Download now!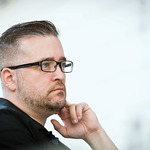 Kevin Whipps
Hi! My name is Kevin Whipps, and I'm a writer and editor based in Phoenix, Arizona. When I'm not working taking pictures of old cars and trucks, I'm either writing articles for Creative Market or hawking stickers at Whipps Sticker Co.
View More Posts