10 Crucial WordPress Plugins Your Blog Can't Do Without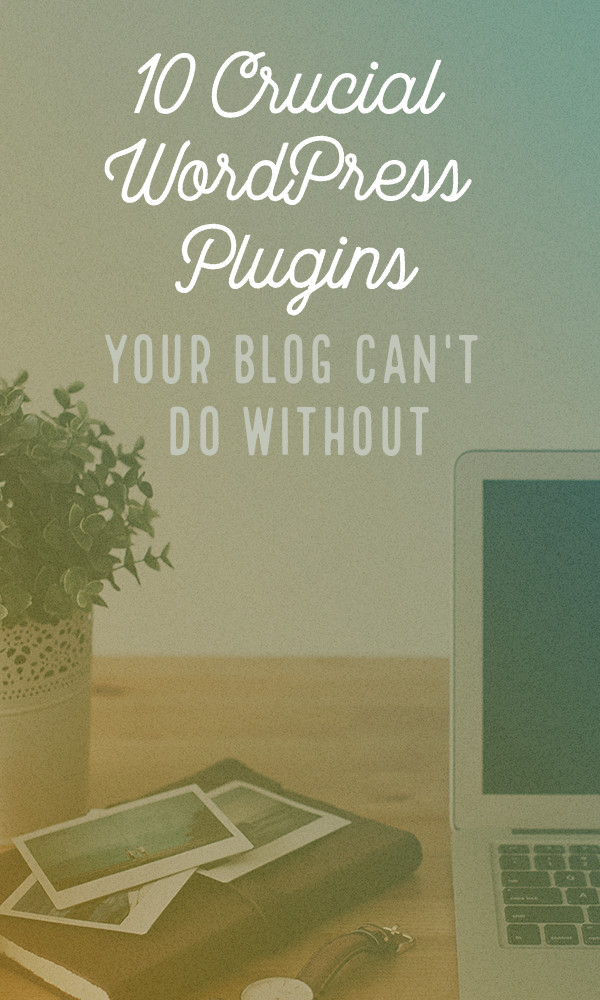 Owning a blog is an exciting prospect, especially if you have something to share with the online world. It can be a special talent, an extraordinary product or service, or your field of expertise. Having your own website gives you the freedom to express your thoughts and feelings. It is an effective outlet, an extension of who you are. Eventually, it can also be the start of a lucrative business. If you're thinking about creating a blog for your hobby or business, you've probably heard and researched about WordPress. Arguably, WP has been the most commonly used blog platform for quite some time now. It has undergone a lot of changes through the years. The modifications and expansions include the number of plugins the platform now provides. There are about 37,400 plugins available in the WordPress Plugin Repository at the moment. Most of the premium ones are also available in other various blog platforms. Even a season WP user can easily get confused with the staggering selection of plugins available in WordPress. Most of the time, new bloggers become overwhelmed and get stuck in choosing the right plugins to use. Due to this vast selection, you should put time and energy in deciding which plugins to try. This results in careful deliberation on what you absolutely need and what you can discard.
What are plugins?
Plugins are basically mini codes or programs written by one person or a group of individuals. They are available to be installed or "plugged in" to a website. Once a plugin is installed, it will be a part of the website and will affect it in one way or another. The majority of plugins available in various blog-hosting platforms are available for free with the option of an upgrade for a price. The upgrades increase the basic functionality of the plugin. Some plugins are only available for download and installation through purchase. A few are for free but require a donation.
Can you ditch the plugins?
In theory, you can. But without the use of plugins, then you'll miss the opportunity to create an impressive and compelling website. Plugins are essentially the building blocks of your WP-hosted site. They provide crucial functionalities that your blog can't do without. They make your website more accessible to your target audience. They make the navigation around the complex world of blogging more convenient for you.
Why are plugins important?
The internet operates using different codes and languages. Alas, the vast majority of internet users are not fluent with this special language. Only a few can "speak" the code. Many don't even know how to read it. This is where plugins come into the picture. To keep up with the more established blogs in your chosen niche, you have to make sure yours stand out. Plugins help in accomplishing this goal. Also, at its core, WordPress is a basic platform to host your website. On its own, it doesn't provide complex functionality that can give you the edge you need. To maximize the potential of your site, you can either write your own code or look for someone who can do it for you. The plugins are the result of this. These mini codes are developed to bridge the knowledge gap and allow you – a non-code speaker – to improve your website.
How to get started
Once you've chosen WordPress to host your website, choose a good quality WP hosting provider who will give you a simple WordPress installation option. Once the site is up, pick a WP theme that fits your blog niche. Most modern WP themes come with their own list of highly recommended plugins that you're mandated to install. This makes everything work cohesively. However, to really understand and have a feel of what plugins do a website, choosing them on your own is the best solution. It's also important to note that too many plugins will slow down your website to a certain extent. This is why experts always stress out the importance of choosing plugins suitable for your niche.
What are the top plugins today?
Here are ten of the best WordPress plugins you need to put on your website. These mini codes are chosen by experts under three important categories: functionality, stability, and popularity.
1. WordPress SEO by Yoast
It doesn't matter if your blog is designed for business or personal use, this plugin will facilitate the SEO aspect of your posts, thus improving your blog's ranking on Google. Getting traffic from several search engine powerhouses, particularly Google, is just about the most important thing in the life of a blogger. WordPress SEO by Yoast provides tremendous help in this area. The plugin delivers various small on-page SEO optimization and overall website scans so that Google takes notice. This plugin is also known for its hassle-free installation and setup.
2. W3 Total Cache
Another crowd favorite plugin is the W3 Total Cache. This one provides a great improvement in terms of website functionality. It handles the loading speed of your site and assists in improving both the experience of the user and the ranking of the blog on Google. With the plugin's speed optimization feature, you can effortlessly reduce the bounce rate on your website, which nudges Google to rank you higher. W3 Total Cache also compresses the page(s) on your website, establishes cache browsing, and minimizes HTML and CSS codes. Apart from its remarkable speed and functionality, W3 Total Cache is also easy to install and use.
3. Jetpack
This plugin provides a selection of powerful features and capacities for your WP website. Jetpack enhances the security of your website. It helps in improving the site's overall performance. It also offers a wide variety of content tools and visitor engagement features. But that's not all. Jetpack also curtails spam comments. It removes junk social sharing and unsolicited email attempts. For smartphone and tablet users, Jetpack even provides a mobile theme option.
4. Monarch
Monarch is considered by the experts as one of, if not the best social sharing plugins. Monarch offers many options to display social sharing buttons on your website. It also helps in increasing the share count of your blog posts. This must-have plugin is the most comprehensive in terms of highlighting the importance of social media in owning a successful blog. It offers tons of theme choices and button placements. Some share buttons are suitable for formal websites, while others are whimsical enough for children-oriented pages. All the buttons have a different appeal which you can strategically use to increase the number of the social shares on your posts. This results in better ranking in various search engines like Google.
5. Akismet
If you're looking for a plugin that will filter out spam (and spam-looking) comments, then Akismet is what you need. This plugin automatically scans comments in its database, the Akismet Web service, to check what can be considered as spam or not. Even if the plugin essentially cleans your comment section, all the spammy comments are listed and available for you to view and review (if you want to). The list also shows which comments are cleared or flagged by the plugin. The comments considered as spam are also highlighted in the plugin's history.
6. iThemes Security
The security of your WP website is very important. It is something you should always be vigilant about and should not take for granted. iThemes Security is the go-to security plugin for most WP users. It is regarded as the most effective security plugin that safeguards the user's WP setup. iThemes Security can give you over 30 ways to protect and secure your own WordPress website. It comes with a pro version (paid) that provides many more features.
7. Contact Form 7
As the name implies, this plugin is basically a contact form. If you want to put a section where your website visitor can reach out to you, Contact Form 7 is the plugin you need. It can also manage multiple contact forms with different codes in a single section. It requires no special coding. The mail content is also easy to customize via the plugin's settings. Contact Form 7 supports CAPTCHA, Akismet filtering, and Ajax-powered submission.
8. AdSanity
If you're creating a business blog with online advertisements, then installing AdSanity is a must. This plugin is a WP advertisement management code centered on making your blogging life a lot better. Adding new online ads on your blog using AdSanity is basically like adding a new post on your blog. It provides both shortcodes and widget support to display and highlight an ad. The placement of an ad on a blog is important. Too much ad exposure can ruin your visitor's appetite to explore your blog. The plugin helps in figuring out which type of ad to prioritize and choose – a time-based ad or an infinite ad. AdSanity also notes ad clicks and views.
9. Login Lockdown
Essentially, WordPress can't lock you out from your own website. It doesn't matter how many times you've typed in the wrong username or password, you practically still have infinite chances to get it right. This lack of lockdown is a security trigger in WordPress. Login Lockdown settles this safety issue. This plugin will limit the number of login attempts on WordPress from a given IP address for a set amount of time. Whenever a failed login attempt is made, the plugin will record the address and its timestamp. If several attempts are made to breach the login information in a short amount of time, the WP's login function will be deactivated from the IP range. This prevents hackers from their brute force password attempts.
10. WP-Optimize
WP-Optimize is the plugin you need to extensively clean and cut down your WP database and optimization tool. The plugin doesn't even require Php MyAdmin to scan, clean, and augment your account's database tables. It cleans and removes redundant elements like auto drafts and unapproved comments. WP-Optimize is easy enough to use. All you need is to do is click a button to enable it.
Runners-Up
It's impossible not to have runners-up when listing the best WordPress plugins of today. After all, there are thousands of options to choose from. These three runners-up exhibit the core functionalities of the plugins previously mentioned. They provide better functionality and stability. All three are also very popular today.
VaultPress
Backing up your website is very important, especially if your blog is intended for business. VaultPress can help you back up your site in regular intervals. While WordPress consistently aims for a secure platform, sometimes bugs are transmitted and exploited by hackers. In case of this unfortunate event, the plugin can secure your posts and provide what others consider to be the most stable backup. It should be noted that VaultPress is not a free plugin. It is hosted by Automattic, the same company that created WP.
WP Smush.it
Nothing can make your visitor exit your site fast than a slow loading page. And one of the major reasons a website slows down is the use of heavy photos. WP Smush.it provides the "smashing" needed so that photos do not disturb the overall speed of the website.
Broken Link Checker
Another critical mistake you need to avoid when blogging is uploading a broken link. With the Broken Link Checker, you can heave a sigh of relief knowing the plugin will scan and highlight the broken link (if there's any) for you to fix. This easy-to-build contact form plugin lets you drag and drop to create your perfect call-to-action. From subscription forms to payment templates you'll be good to go in just a few minutes.
Share your favorites!
All plugins help in making your website work internally and externally. Every plugin has a different function, but in general, all of them provide ways to make a blogger's life less stressful and more secure. With the use of the aforementioned plugins, you'd get to experience how real blogging works.
---
Products Seen In This Post:
---

Getting started with hand lettering?
Free lettering worksheets
Download these worksheets and start practicing with simple instructions and tracing exercises.
Download now!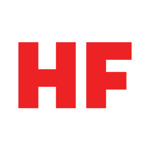 Igor Ovsyannykov
We create fonts, graphics, and produce aesthetically pleasing photos.
View More Posts