10 Designers Who Only Became Successful After Age 40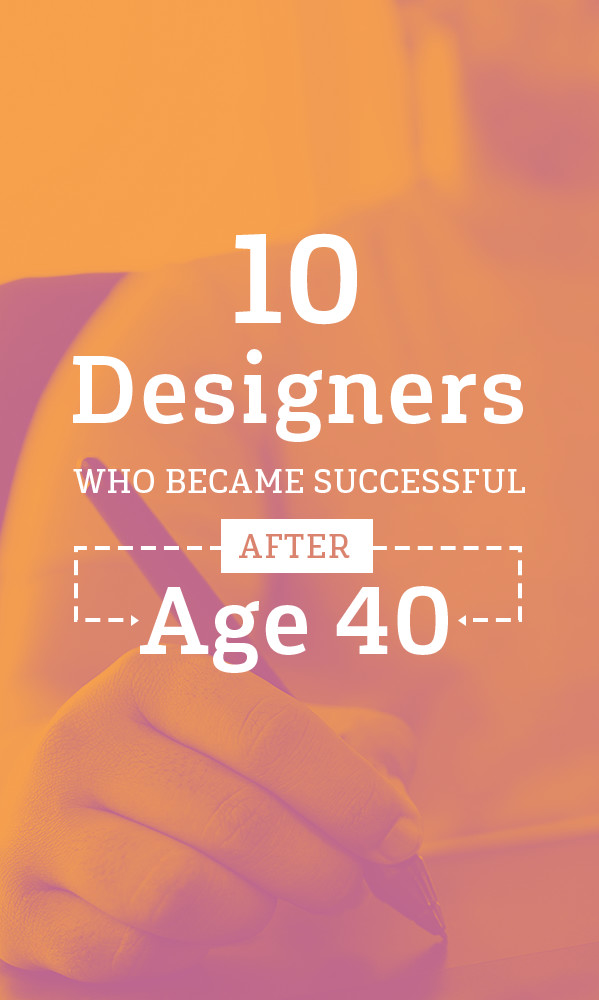 Unlike mathematicians and scientists, who tend to do their most important work while young, many artists and designers find their true artistic essence after decades of intense living. Take a look at this inspiring handful of late-blooming designers whose work continues to shape our aesthetic.
1. Vera Wang
Born in 1949, Wang's ambitious nature first showed itself when she trained for the 1968 Olympic figure skating team. Leaving skating behind, she began her design career as a temporary assistant at Vogue. With focused dedication, she worked her way up the fashion power structure, and at 41, she established her first bridal boutique on Madison Avenue. Since then, the Vera Wang brand has not only defined high-end bridal wear, but also expanded to encompass housewares, fragrances and jewelry.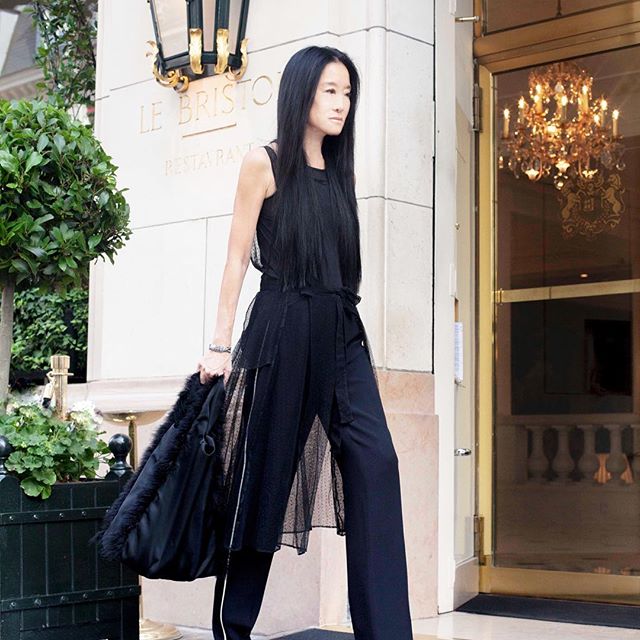 Image via Vera Wang on Instagram
2. Herb Lubalin
Sometimes called the "typographic impresario of our time," this multi-talented designer changed the look of 20th-century print media. He went largely under the radar until he left his advertising job of 19 years to start Herb Lubalin, Inc. in 1964. He was 46 years old and had succeeded in spite of being colorblind. Reveling in the artistic freedom of having his own studio, he went on to design three iconic magazines: Eros, Fact and Avant Garde.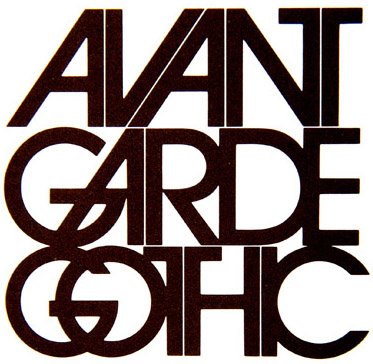 Image via Wikimedia Commons Interested in font history? Don't forget to check out this article on the backstory behind some of the world's most unpopular fonts, as well as this review of typefaces that have changed world history.
3. David Carson
AIGA medalist David Carson began his career as an Oregon high school teacher. Attracted by a flyer for a summer program in design, he switched careers and began to experiment within the digital design revolution. He was 41 when his book "The End of Print" appeared, and that same year, he opened his own New York studio. In recent years, he has done design work for numerous global brands, and in 2014, at the age of 60, he was called "the most famous graphic designer in the world" by the international design magazine CASA.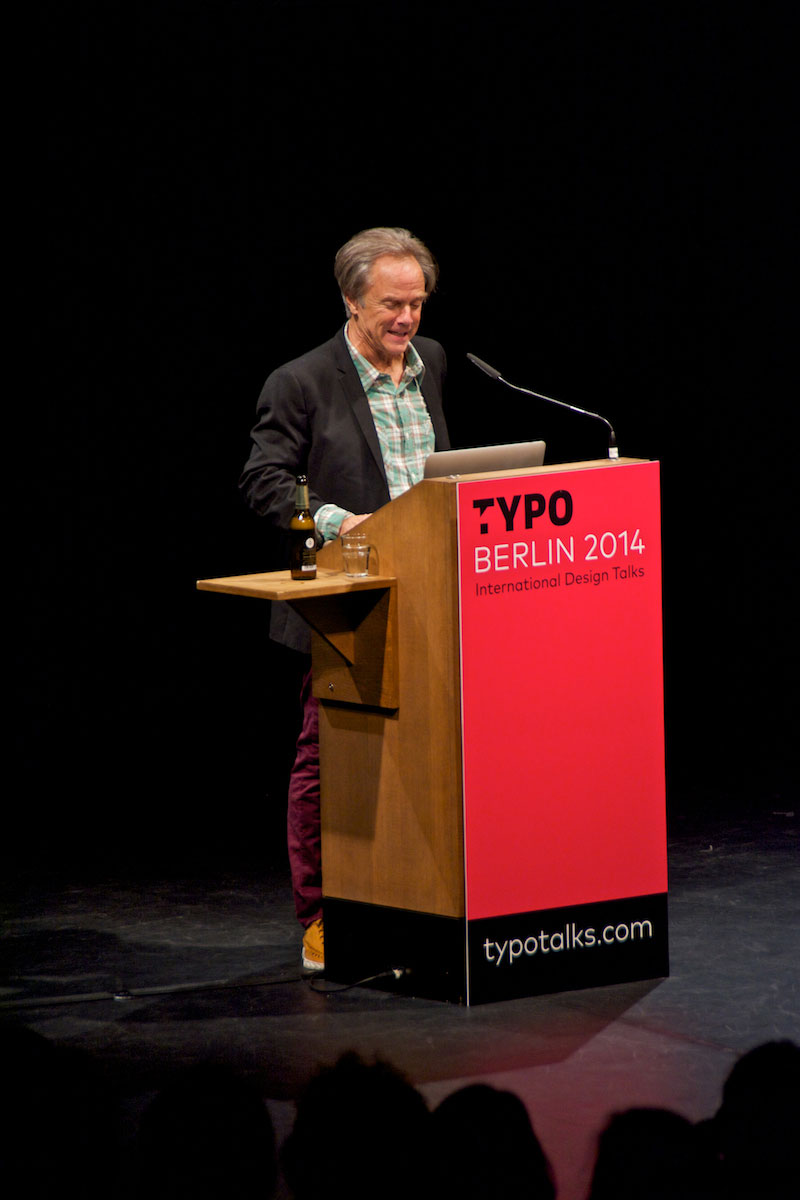 Image via Wikimedia Commons
4. Muriel Cooper
This pioneer in the world of digital design was born in 1925, and when AIGA honored her with a 1994 medal, she was 69. She was already 52 years old when she first encountered a computer, and up until then, her design work had focused solely on print media. Fascinated by the challenges of translating visual design into interactive digital media, Cooper went on to found MIT's Visible Language Workshop and co-found the university's Media Lab. Cooper's life offers clear proof that creative people can learn new forms regardless of age.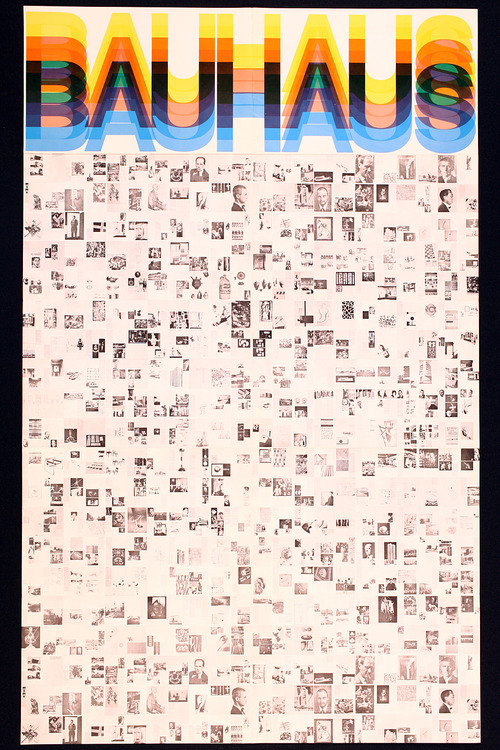 Image via Walkerart.org
5. Christian Dior
When Christian Dior began life in 1905 as the son of a Normandy fertilizer manufacturer, his family never dreamed that he would found one of the 20th century's most important couture houses. His interest in art was interrupted by the military draft, and he was already 37 when he entered the world of fashion. He founded the House of Dior in Paris at the age of 41, celebrating the end of the war with opulent designs. His vision for a New Look made his name famous worldwide.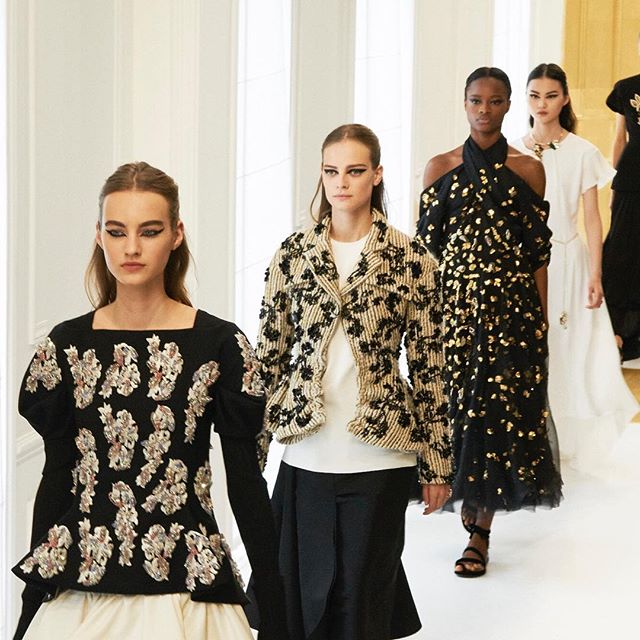 Image via Dior on Instagram
6. George Nelson
Preferring three-dimensional objects over graphic design, George Nelson pioneered the concept of design as it applied to industrial and furniture applications. He didn't limit his creative appetite to these fields, however; he was also a journalist, photographer, architect and teacher. His big breakthrough came when he was named Design Director of Herman Miller Furniture at age 40. His design office was active until the mid-1980s, expressing his belief that designers discover, rather than create.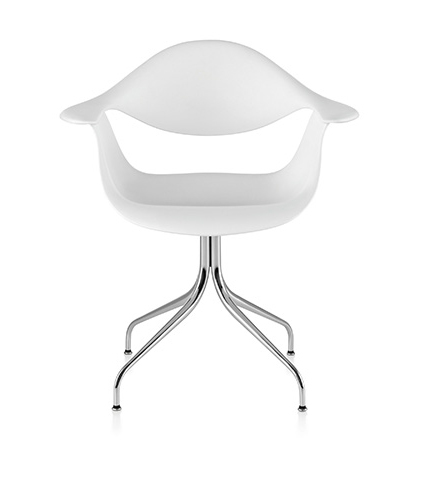 Image via Herman Miller
7. Alexey Brodovitch
Alexey Brodovitch helmed the art design of Harper's Bazaar for 24 years, and his mature vision laid out the groundbreaking postwar look that brought the magazine up to the eve of the 1960s. Born two years before the turn of the 20th century, Brodovitch spent his first decades of life as a military officer and a professor. His keen artistic eye helped train iconic photographers such as Richard Avedon and Diane Arbus, and his famous command to his students was, "Astonish me!"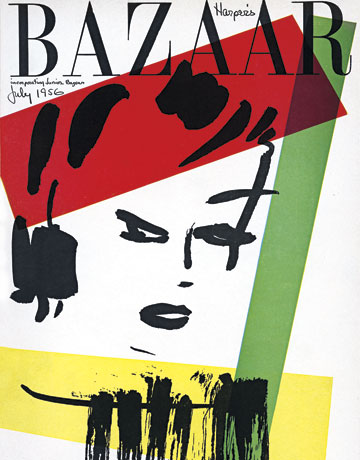 Image via Harper's Bazaar
8. Giorgio Armani
As fresh as tomorrow, Giorgio Armani's work still shapes today's design world. After beginning a career in medicine, he was 41 when he finally followed his love of fashion and launched his own ready-to-wear label. Armani's forward-looking style aesthetic included experiments with androgyny, softening the lines of menswear while simplifying women's clothing. Branching out in his later years with perfumes, accessories, and even electronics, Armani turned his name into a worldwide style brand of elegance.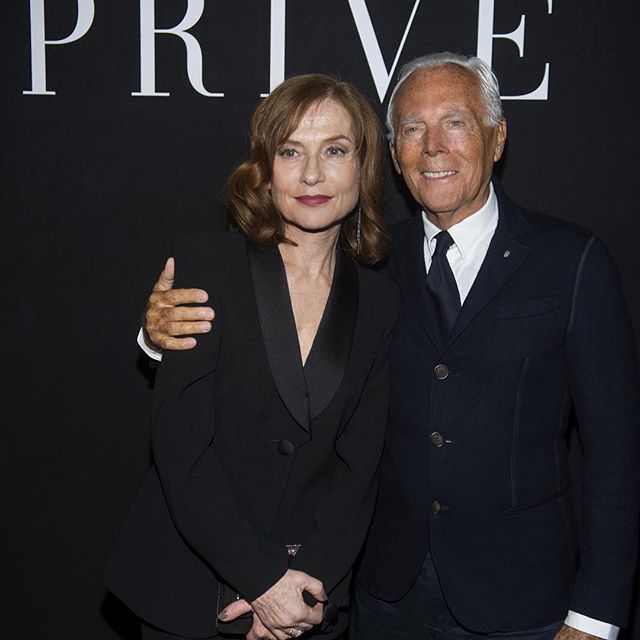 Image via Armani on Instagram
9. Hermann Zapf
This German designer born just after World War I is responsible for more than 200 fonts that are used across the world every day, including Palatino, Optima and Zapf Dingbats. After losing two siblings to the postwar epidemic of Spanish flu, Zapf expected to become an electrical engineer, but his father's politics prevented Zapf from being accepted into engineering school. His interest then turned to printing and calligraphy, and he began designing his famous line of fonts in his 40s.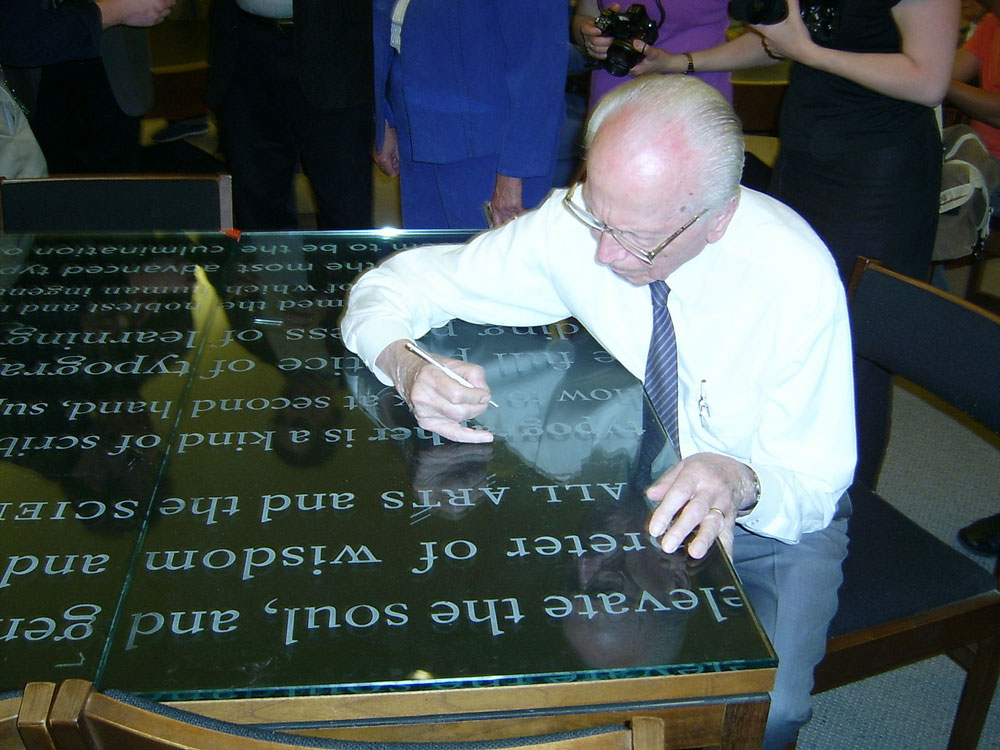 Image via Wikimedia Commons If you want to learn more about Zapf's life and unique impact in the world of typography, check out this story we wrote when he passed away.
10. Corita Kent
Pop art icon Corita Kent ("Sister Corita") was named an AIGA medalist in 2016, 30 years after her death. Her art was always innovative, but it took the art world a few decades to realize how significant her contribution was. In her 40s, she began mining popular culture for the vibrant colors and letters she used in her silkscreen designs, and she entered the most prolific period of her career after a cancer diagnosis at approximately 50 years of age. A poet and an activist, Corita Kent's work now represents the zeitgeist of the 1960s.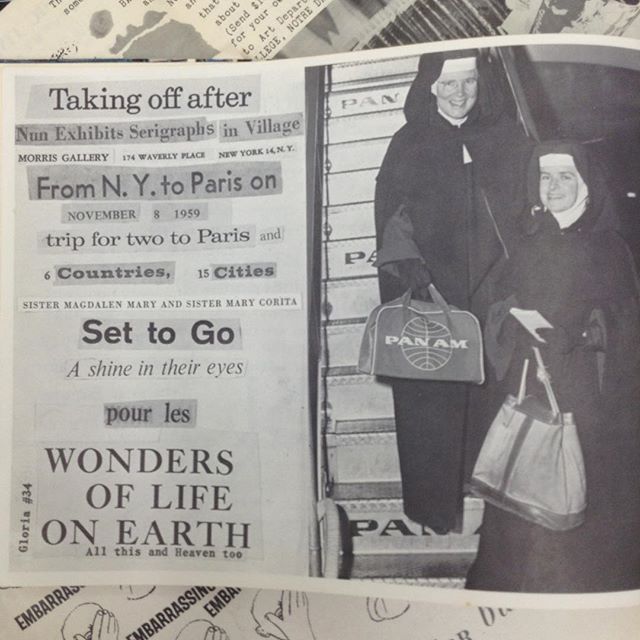 Image via Corita Art Center on Instagram This list of superheroes in the design world who achieved their fame later in life serves as proof positive that it's never too late to become a designer.
---
Products Seen In This Post: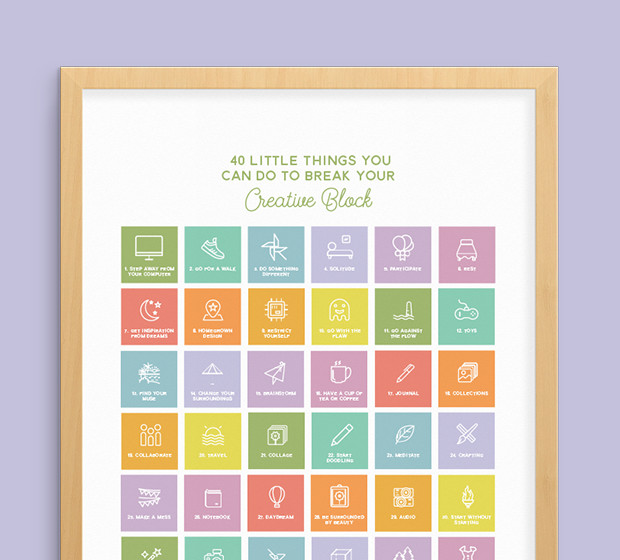 Break your creative block now.
Feeling blocked?
Say goodbye to that awful creative slump. Download this printable with 40 little things you can do to break it.
Download your free print
Laura Busche
Brand strategist. Creating design tools to empower creative entrepreneurs. Author of the Lean Branding book. MA in Design Management from the Savannah College of Art and Design (SCAD).
View More Posts