This Self-Taught Teenager Draws Mind-Bending 3D Art With Regular Pencils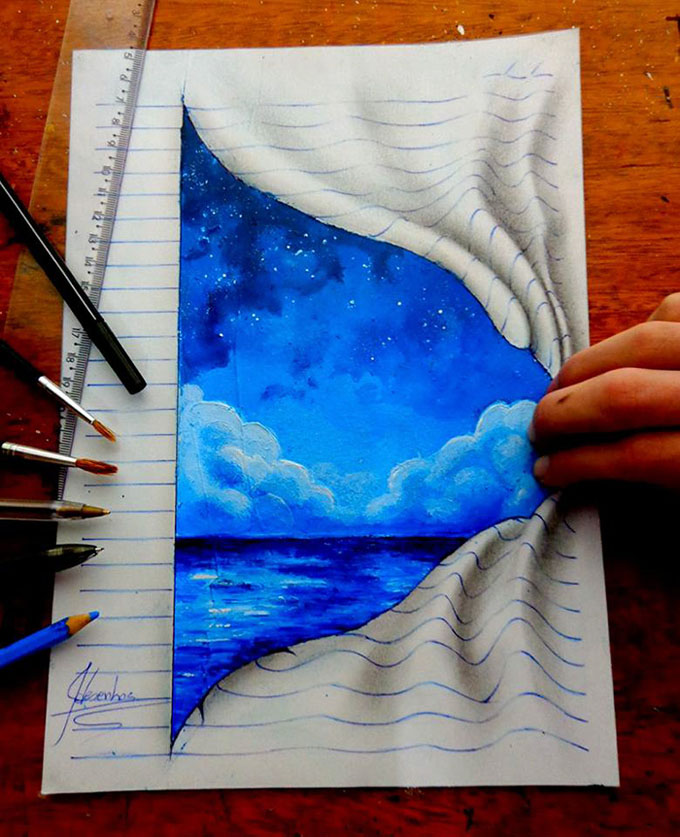 João "J Desenhos" Carvalho is sixteen years old, entirely self-taught, and draws with supplies you could find at any Wal-Mart. Here's what the results look like: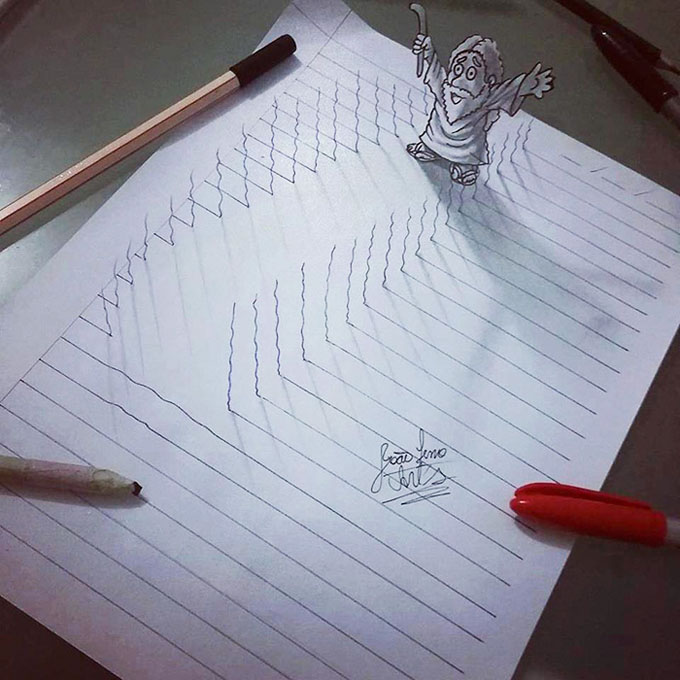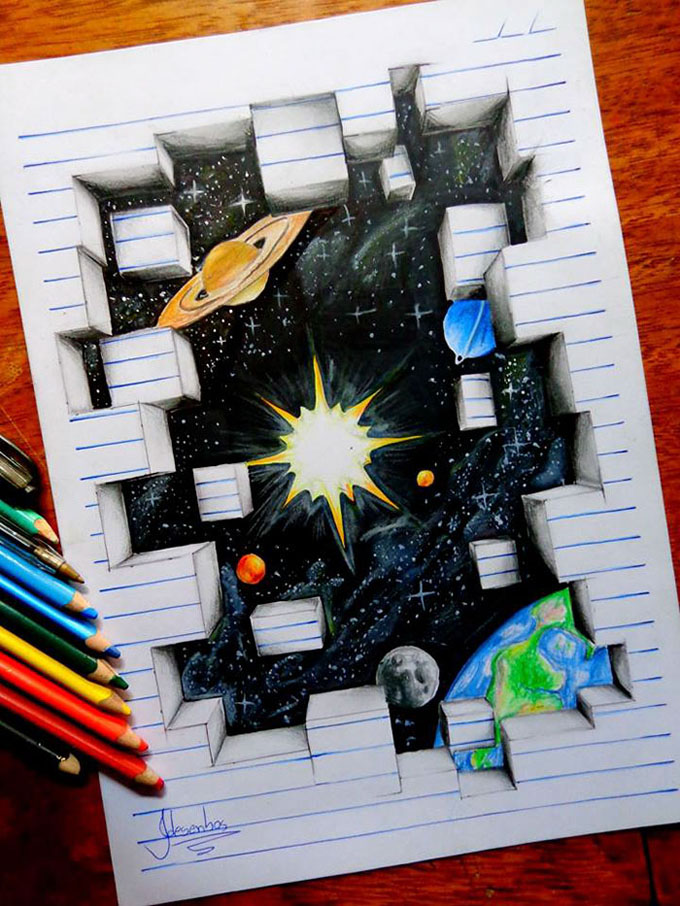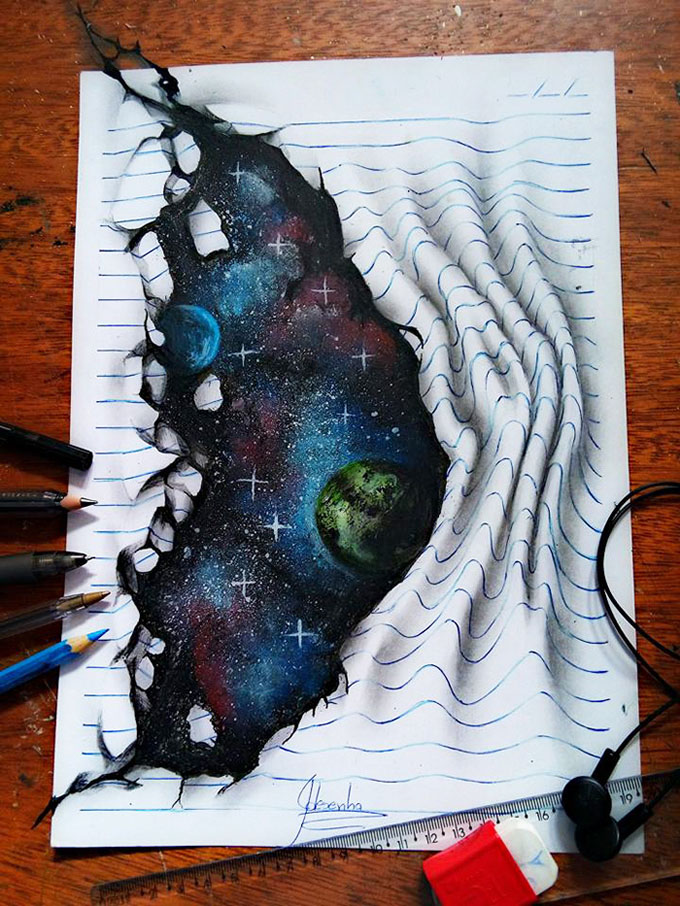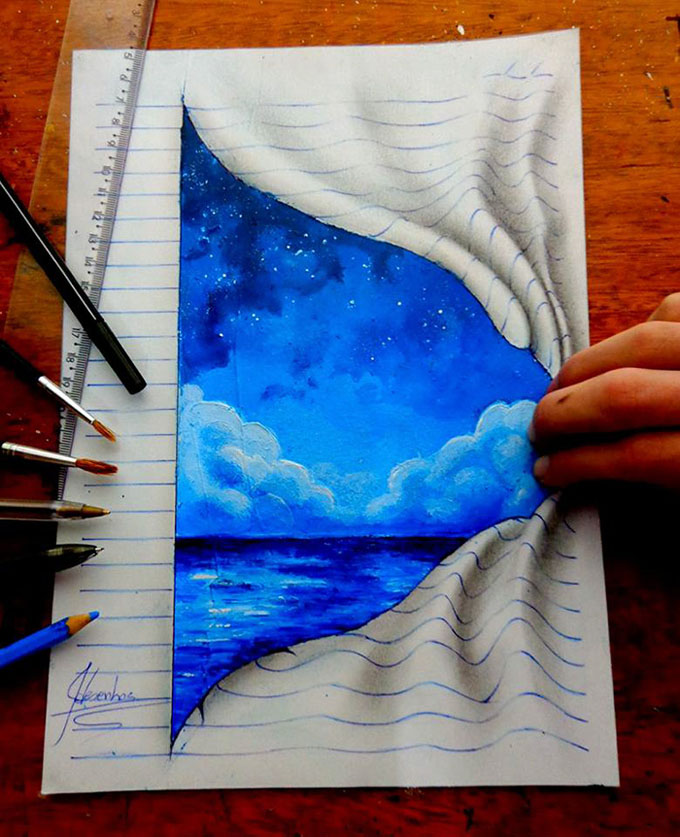 You've probably seen these types of drawings before… But what are they and how are they done?
The cartoon character drawings are fairly straightforward, actually: you sketch an outline of the character on a blank piece of paper, then, instead of outlining the character, as in most cartooning, you define the edges and contours of the forms with pencil shading alone. Finally, you draw the lines of the faux-notebook with a ruler and a blue colored pencil, stopping to "bend them over" the contours of the character.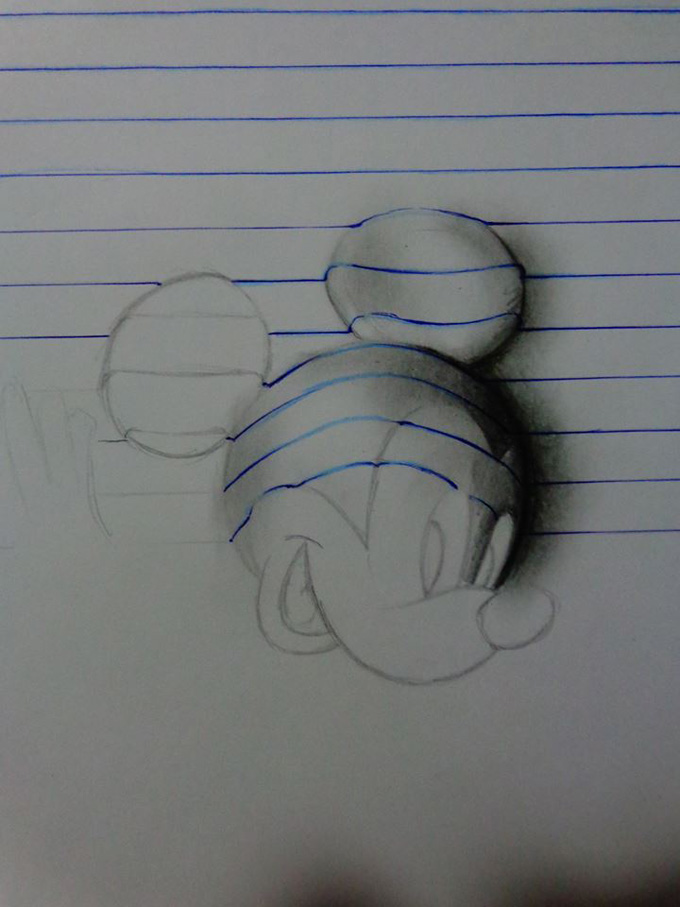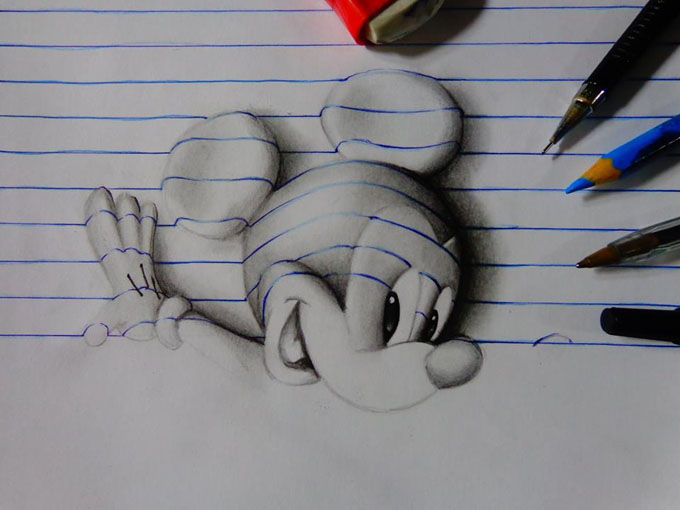 For some of his illustrations, though, Carvalho also uses a technique called Anamorphic drawing: it's the same one you see in all those "3D graffiti" drawings your friends always share to Facebook.
It's taking advantage of perspective distortions: phenomena most artists go out of their way to avoid. Those of you with a finger in the traditional art world will know not to draw on a flat table, or else the results will be crooked when you view them from head-on. Anamorphism intentionally uses and exaggerates that effect.
In many cases, like Carvalho's coke can drawing, it can be as simple as marking where you're sitting, laying the drawing flat, putting a real Coke can on the paper, then drawing it exactly as you see it.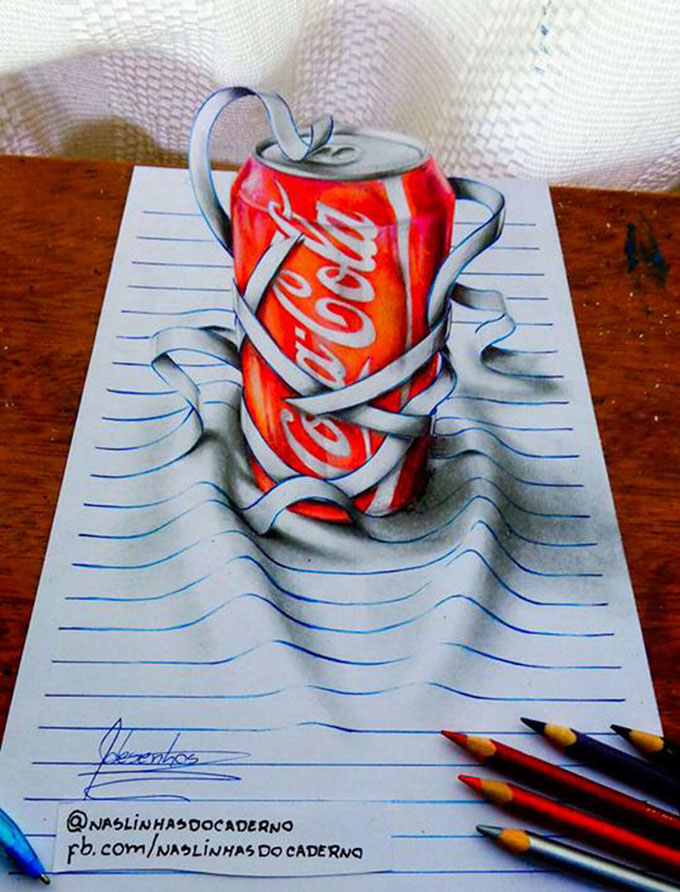 If that's too imprecise for you, there's an advanced version that uses an illustration grid: in essence, you draw a grid over your reference image, lie it down and take a picture of it at an angle, then copy it to another piece of gridded paper you're viewing head-on. Illustrator Chris Lockwood's tutorial on it can be found here.
Either way, the resulting image will naturally be elongated and slanted; cut away the paper around it, then photograph it from the same viewpoint from which you drew it, and it'll look like it's popping off the page.
For more or Carvalho's work, follow him on Facebook.
Have you ever drawn Anamorphically or in 3D? What are some of your favorite tips? Leave us a comment.
Getting started with hand lettering?
Free lettering worksheets
Download these worksheets and start practicing with simple instructions and tracing exercises.
Download now!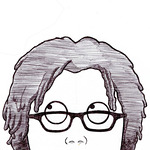 C.S. Jones
C.S. Jones is a freelance writer, artist, and photographer.\r\n\r\nIn the past, he co-founded an art gallery and worked at a product photography studio. These days, he does photo tutorials (and gigs), online copy, and content marketing for a living. He also writes about webcomics at Webcomicry.com…
View More Posts