10 Logos in Dire Need of an Update
Not all logo redesigns are a good thing, but sometimes, a change is necessary. So, since we've already done an article on companies that updated their logos badly, let's take a look at the ones who chose not to do it at all.
1. Monster Energy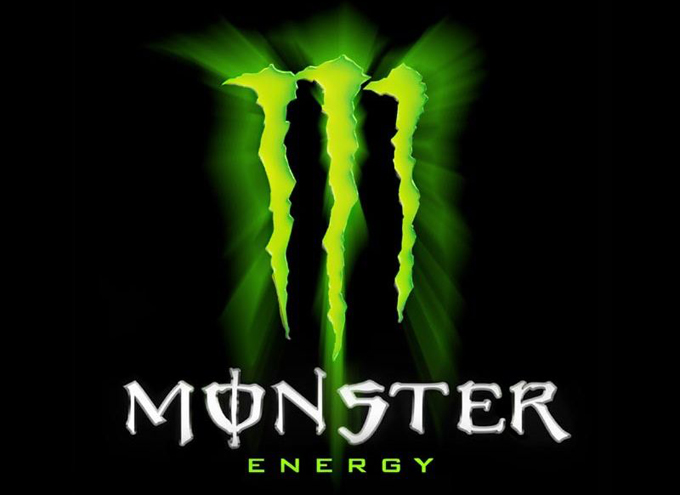 Originally designed in 2002, it's aged about as well as the music of Avril Lavigne. The overall concept is solid: it's meant to look as if the can was slashed open by a… Yeah. The problem is that the execution—between the gradient shadow inside the logo, the odd border around the name, and especially the motion blur that sometimes appears around it—looks straight out of Photoshop Elements 2.0.
…Not to mention the "Papyrus meets high school notebook drawing" font.
2. Capital One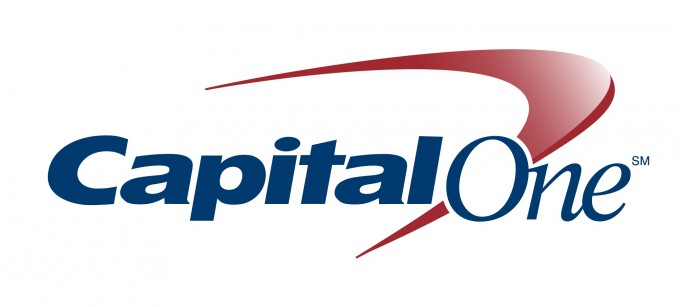 Capital One's old logo wasn't very visually impressive. It was an odd mixture of serif and sans-serif fonts, in mismatched sizes and bland colors, that neither said anything nor communicated much of an image. But thankfully, with their 2008 redesign, they fixed that with a harmonious new logo that made great use of color and—
Nah they just added a swoosh. A swoosh with a gradient. Problem solved.
3. Samsung
We understand their reluctance to change this one. Samsung is a titan—the company alone makes up a full fifth of South Korea's GDP. So their brand is obviously working for them.
But on the other hand, it's a pretty generic logo. White, Helvetica-bold-ish text on a blue oval? What does it mean?
Well, one Thai newspaper has a theory…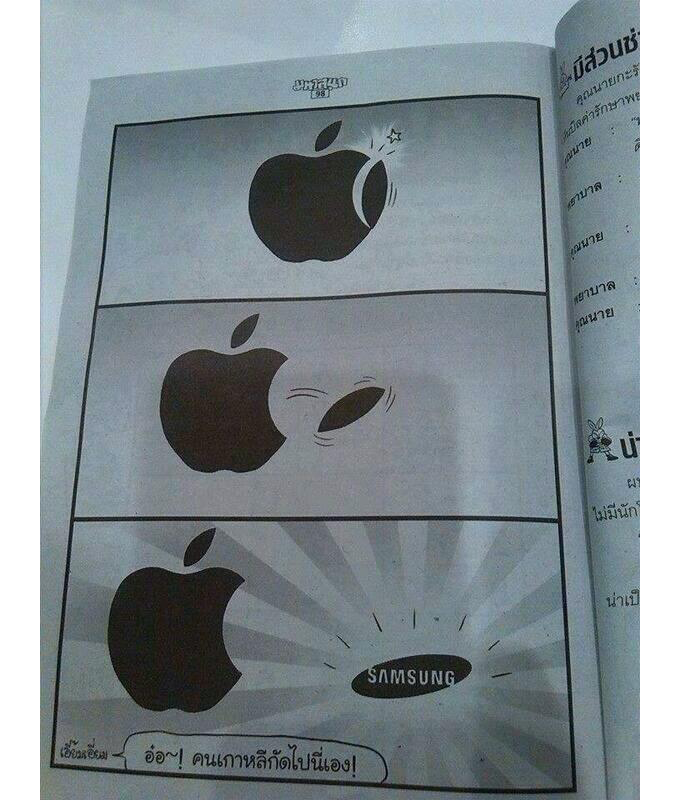 On the other hand, the Samsung logo has quickly become a household symbol, and we understand that your opinion might be different. Do you think it needs an update? Leave your answer in the comments section below.
4. Jacuzzi
No one thinks of Jacuzzi as a trademark anymore, it's just what we call hot tubs. Unfortunately, judging by their logo, it seems the company itself's been neglecting their brand, too. The black and white version of it isn't terrible…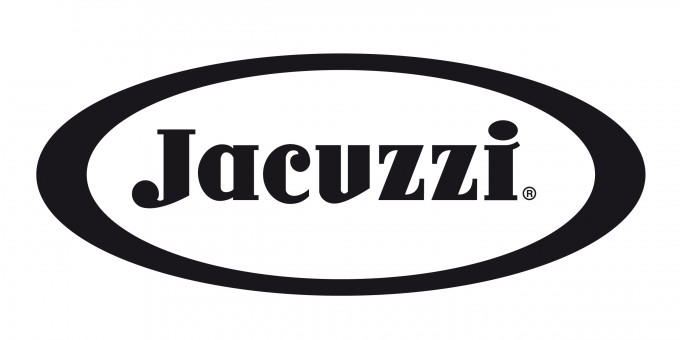 Stuck in the mid 20th century, perhaps, but could be much worse. But when you see the color version of it they use for a lot of their marketing material…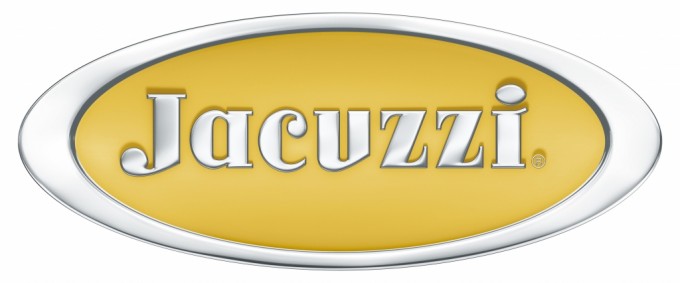 Eesh.
Where do we start with this one? The mass of gradients? The drop shadows? The brushed aluminum filter that inexplicably shows up on some versions of it?



No matter which way you look at it, this could definitely use some simplification.
5. Pier 1 Imports

Its investor relations website calls the logo "Iconic," but also describes itself as "ever-original, ever evolving."
It's a bit ironic, since the main reason their logo is iconic is because it hasn't evolved. When Logopedia doesn't even know how long you've had your current logo, just that it dates back to the last century, that's probably a bad sign. It's not particularly original, either, being basically a condensed Impact with a stencil effect added.
6. Sherwin Williams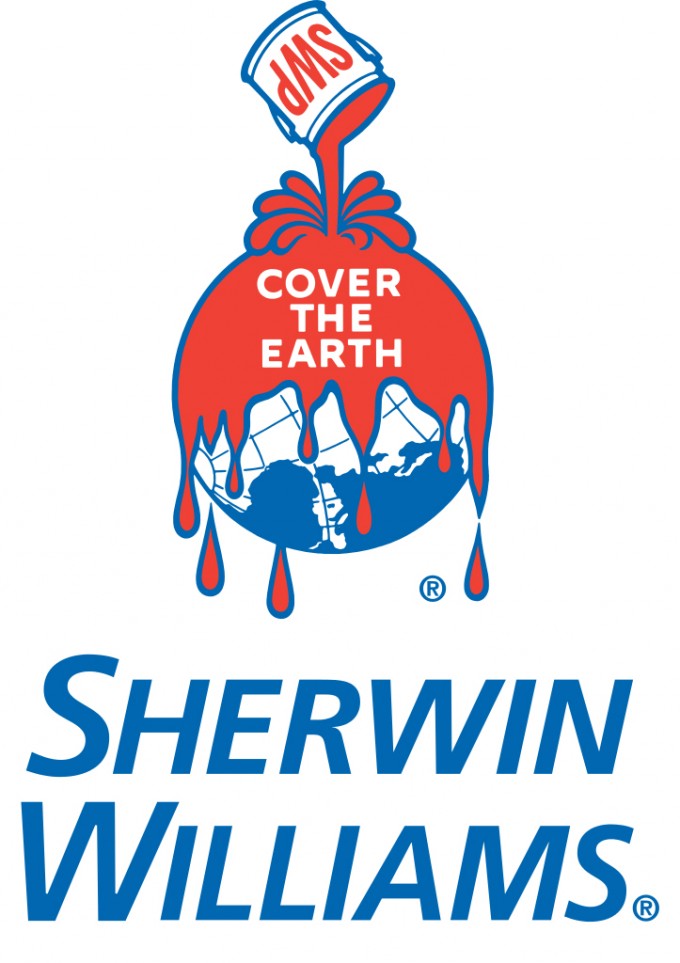 Sherwin Williams has used the same logo for 110 years, and opinions are divided on whether they should have. "It conjures images of blood," says Rue Tierney, my frequent co-writer. "It's a classic logo, but when you think about it for a second, it's bizarre."
However, designer Milton Glaser, creator of the I ❤ NY logo, calls it "One of the most persistent and memorable surrealist images of our time. The image of paint entirely covering the Earth is as powerful as anything Magritte or Dali ever produced."
However, it's still possible to keep all the elements of the original while creating a new version that doesn't make it look like you want to splatter the planet in the remains of your enemies. In 2011, graphic artist Rick Barrack took a stab at creating a new image for the company, with impressive results.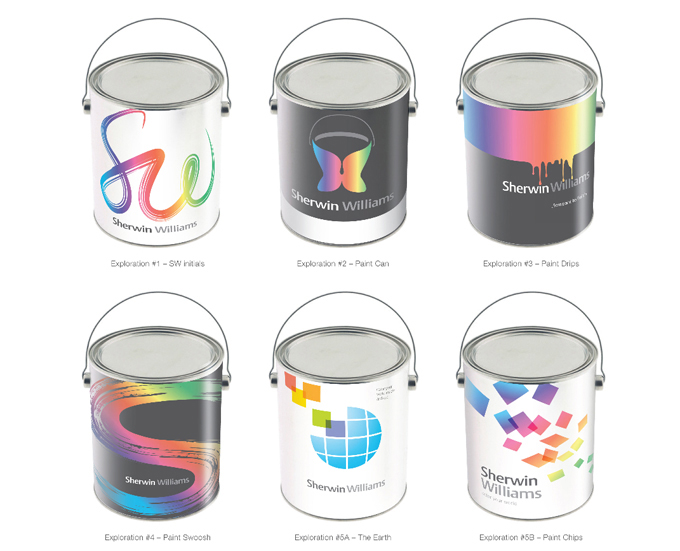 7. The Office of Basic Energy Sciences
The BES has a logo, but they don't feature it on their website, choosing instead to use the logo of the US Department of Energy, of which they're just a part. I wonder why—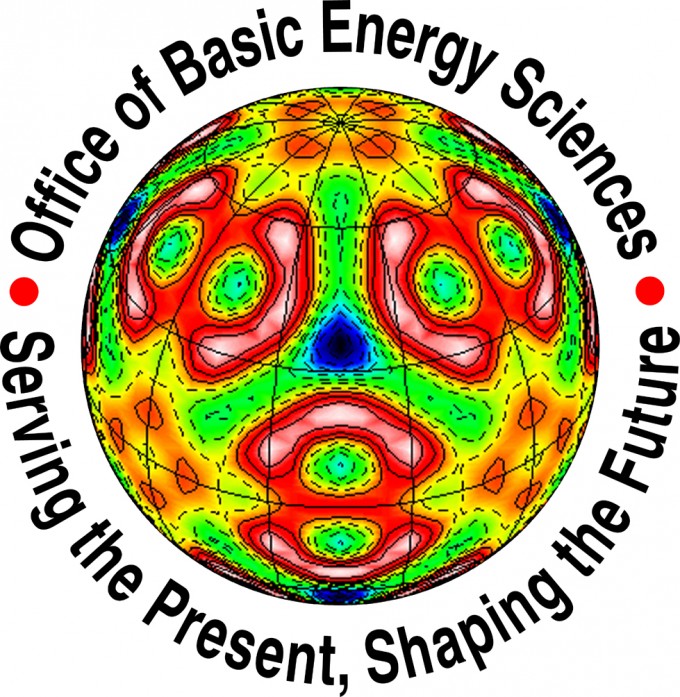 Oh.
I'm not even sure how to describe this: "psychedelic" would be too easy. First of all, we're given no clue what the map is even supposed to represent. I assume it's some kind of heat or topographical map of the Earth, but who's to know? The three blotches look like cells dividing, but that's the only sense I can make of it. Not to mention the lack-of-effort Aerial title and slogan, both the same size.
8. PriceRite
It's probably telling that there are no high-resolution images of the logo itself online, just user-submitted photos of the stores bearing it.
This rivals Samsung for the blandest entry. This is a logo that simply says "We are a grocery store. What else do you expect from us?" Sure, we appreciate their honesty, but we can't help but wonder if they could use something with a bit more flair, something more unique?
Well, at least the version used on their website lets us know what country they're from.
9. Atlus Games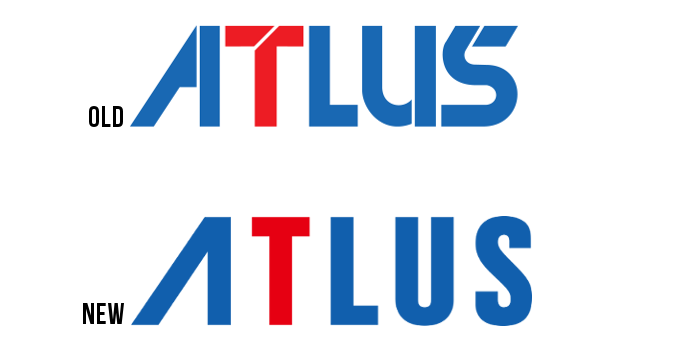 Japanese roleplaying game godheads Atlus redesigned their logo recently, but honestly, we have to wonder why they even bothered.
For a company that's known for creating colorful fantasy worlds, their logo communicates exactly none of that. And where the old logo, if dull, at least made sense, the new one's kerning is downright infuriating.
"I love Atlus games, and they should have a strong logo. But the new one… I just don't get it," says Tierney. "If you're going to do slimmer letters, why wouldn't you put them closer together?"
10.All of the US's Spy Satellite Logos
You might have seen the mission logos – which end up as patches on the astronauts' clothing – that NASA creates for each mission into space.
Turns out the National Reconnaissance Office (NRO) does the same thing for their spy satellite launches, but since they're much less famous, they have much more leeway to put whatever they want on them. That' why some of them seem like rejected fantasy novel covers…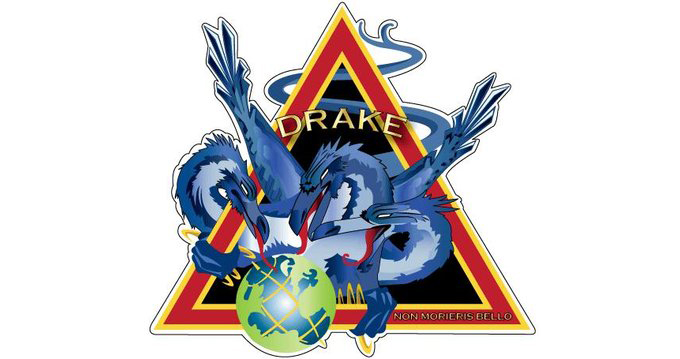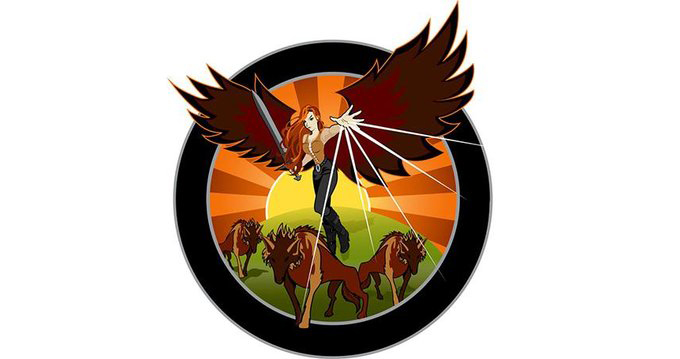 Others make very little sense…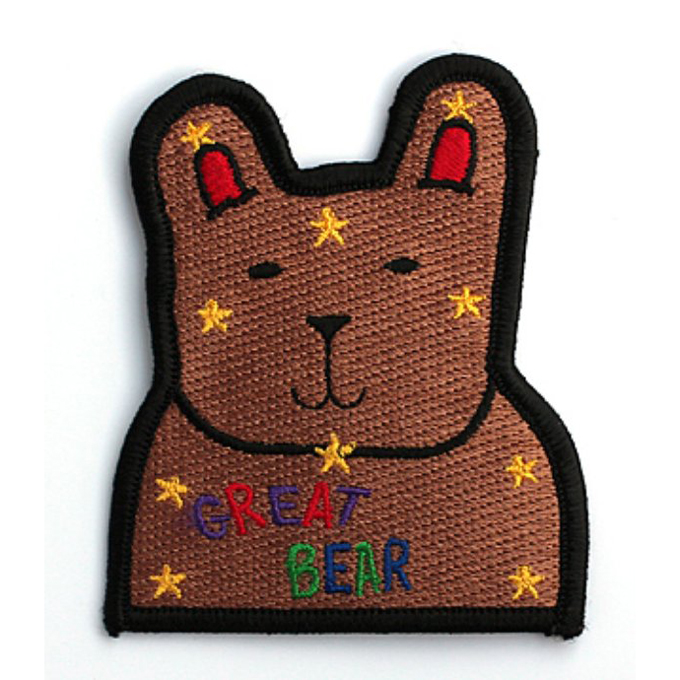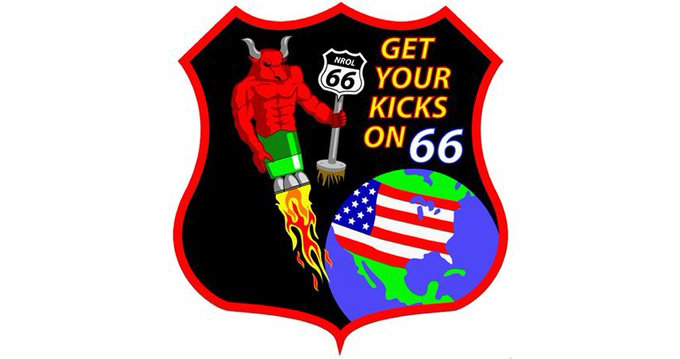 And some are downright ominous.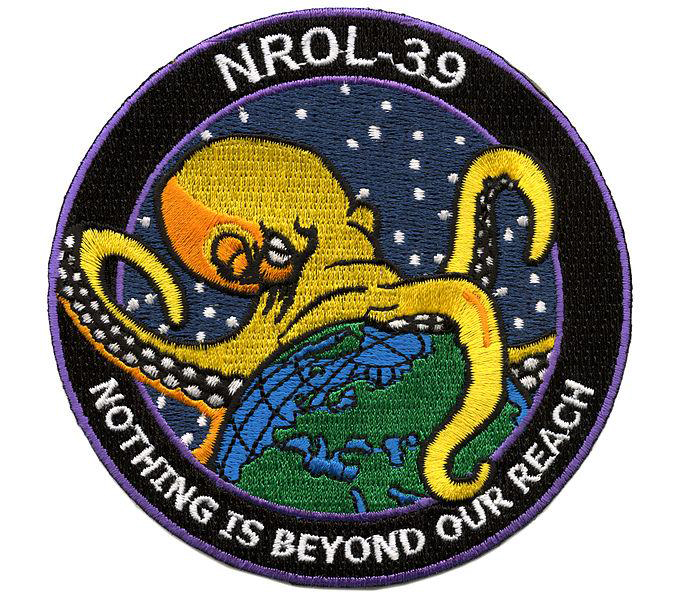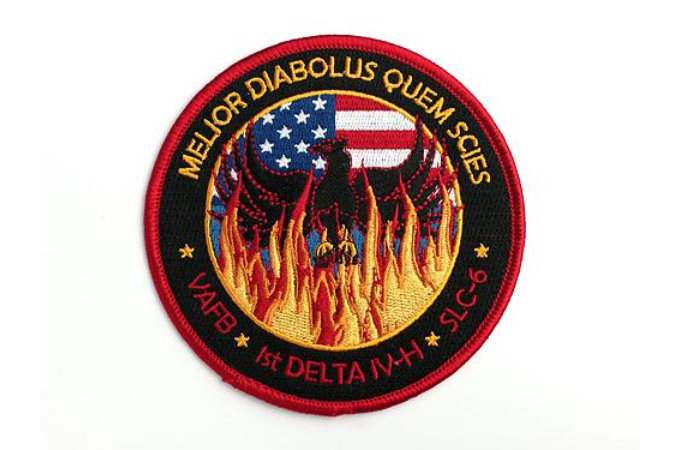 Images from Smithsonian Magazine
Yes, we know it's a bit unfair to include these, since so many of them seem to be in-jokes. In fact, since they were (probably) never intended to be serious, these logos fit their purpose perfectly and should never be changed. But I knew I had to write about them somewhere, and a series of logos this goofy deserves a roast. We know they'll take it in good fun, and are not currently adding Creative Market's writers to a watchlist.
Right, guys?
Getting started with hand lettering?
Free lettering worksheets
Download these worksheets and start practicing with simple instructions and tracing exercises.
Download now!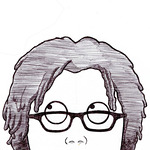 C.S. Jones
C.S. Jones is a freelance writer, artist, and photographer.\r\n\r\nIn the past, he co-founded an art gallery and worked at a product photography studio. These days, he does photo tutorials (and gigs), online copy, and content marketing for a living. He also writes about webcomics at Webcomicry.com…
View More Posts