10 Secrets for Creating Screenshots that Sell
I'm going to share 10 secrets for creating screenshots that will instantly improve your product sales.
I learned some of these tricks while doing online marketing work for 3 different companies. Through hundreds of A/B tests and lots of training, I discovered some simple techniques that are guaranteed to help you communicate with your customers (and as a result make more money).
These simple techniques will increase your sales. But they'll do a lot more than that. They'll also build trust in your shop and have customers coming back over and over to look at your products.
So if you have ever banged your head against your computer screen trying to figure out how to sell more products keep reading. Grab the tips that you find useful and discard the others.
Note: I've used a few examples from my own products. This isn't because they're perfect examples. I just know my products better than other peoples so it's easy to refer to. : )
1. Your cover must grab their attention in 1.7 seconds.
Close your eyes and imagine the last time you were shopping on Creative Market. You probably quickly scanned the page. You looked at each product cover and title. In less than 2 seconds you decided if you liked a product and moved on.
This is where 95% of sales are won and lost. It would be hard to exaggerate how important a good cover is. Why? Because if you're cover does't get your customers attention they won't click on it, if they don't click on it they can't read more, and if they can't read more they're not going to buy it.
Your cover should do two things: Get peoples attention and communicate the main benefit of the product. That's all.
If you are not sure your cover does this use the 2 second test. Grab a friend and show them the cover of your product for 2 seconds. If they can tell you exactly what your product is, you're on the right track.

Doing It Right
Old Movie Styles – Vol 2. It's clear from across a room what this product is. Bonus points for integrating the product in action.
 2. Show results, not products.
If there's one thing you take away from this article it's this: Customers don't care about your product. They care about what it can do for them.  Show examples of what your product can do to make your customers life better and they'll buy it.
For example, let's say you're selling a pack of grunge textures. Don't just show pictures of the textures in the screenshots, show them an old weathered movie poster created with the textures. Make it clear how much time your textures will save them and how cool it will make their design look.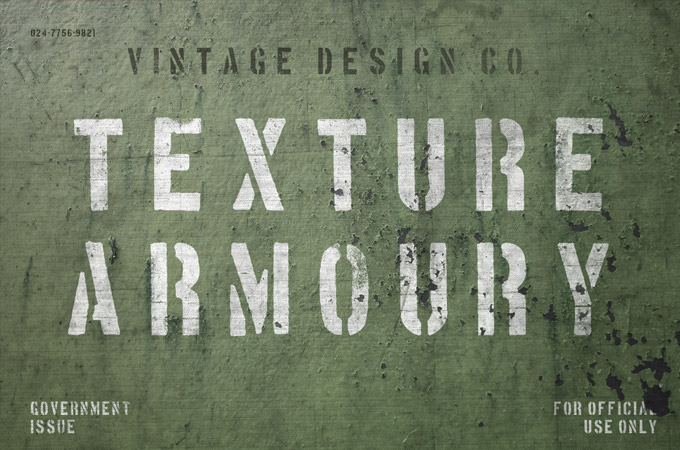 Doing It Right
Texture Armory. It would have been tempting to get the textures in this pack and just put a picture of each on the cover of this. Instead, Ian has integrated it into a final design that shows customers the kind of results they can expect with the product.
3. Use before and after images.
Ever notice advertisers use before and after images everywhere? From weight loss products to car wax. Why do so many companies use them? Because they work REALLY well!
Especially if the results are dramatic. This won't work for every product but use it when you can.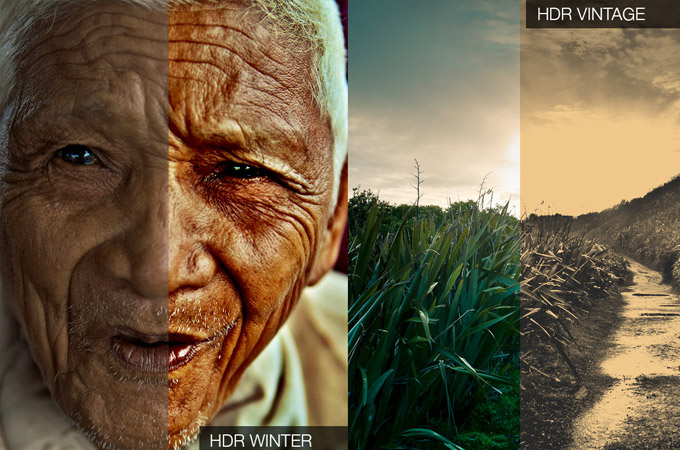 Doing It Right
HDR PRO Action Set. These stunning examples show the dramatic results the actions have on photos. Imagine how hard it would be for customers to imagine how great these actions work without seeing a before image.
4. Keep It Simple.
People will only buy your product if they're 100% sure of what they are getting. Never assume people know.
You've spent hours creating your product. You know what your product does inside and out. But viewers are seeing it for the first time. Try to communicate what your product is in as simple and concise a way as possible.
Tell them the name of the product and exactly what they are getting. Bonus points for including specific details.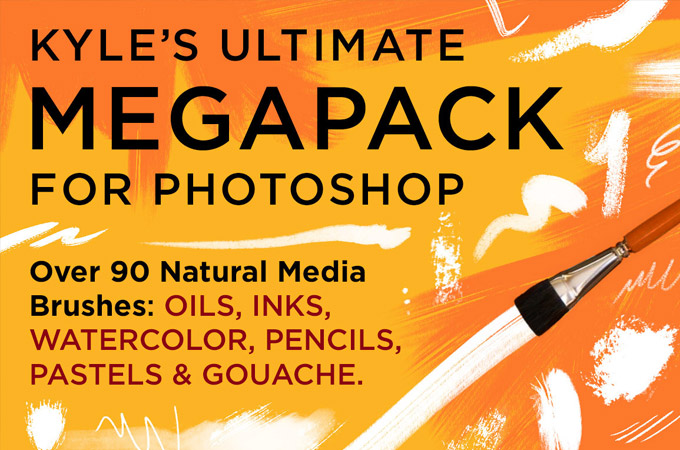 Doing It Right
Megapack: 90+ Art PS Brushes. This cover is brilliantly done. Kyle has covered all his bases. In the cover screenshot he's told us exactly what we're getting:
Brushes (90+)
Kind of brushes (oils, inks, watercolor)
What program they work in (Photoshop)
He's also reinforced the fact that it's a brush set with a picture of a brush on the cover.
I know this sounds obvious but you'd be surprised how often people forget to clearly explain what they're selling.
5. Your screenshots should stand on their own
If you are like most people surfing the web, you look at pictures and scan headlines most of the time. We're overwhelmed by information so we've learned to scan.
When I look at products on Creative Market, I mostly look at the screenshots.
Play it safe and think of your screenshots like a mini presentation. Your 5 slides should be enough for viewers to clearly understand what you're selling.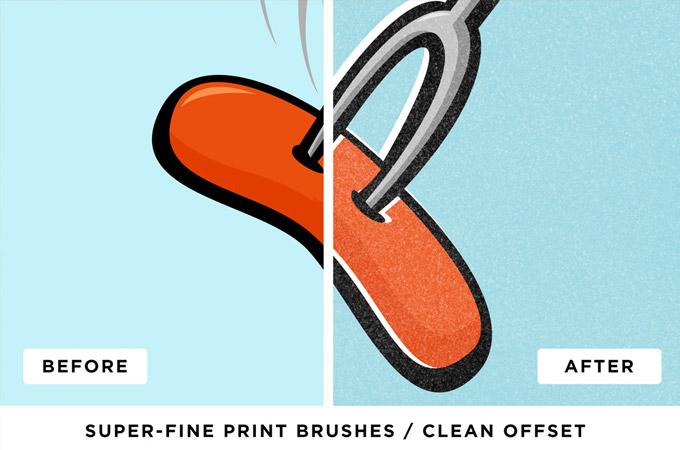 Doing It Right
Retro-Matic. This single image tells the whole story. You're getting a clean offset effect and super fine print texture brushes.
Plus, I've included before and after images. If someone was to come across this image in a Google image search they would understand what it was without supporting text.
6. Use all your screenshots
It always surprises me when people work for hours on a product and then only post 1 or 2 screenshots.
You MUST use all your screen shots! : )
It's your biggest opportunity to sell your product. Remember, most people will look at pictures and scan your text. Every image is an opportunity to show customers why they should buy your product.
7. Use short sentences.
Add short punchy sentences to your screenshots. Short and simple sentences are easy to read and give your viewer information that helps make a purchase decision. As a general rule, use no more than 12 words per slide.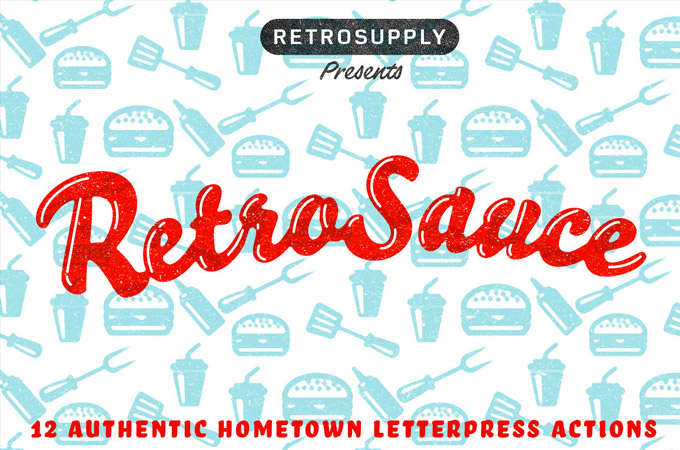 Doing It Right
RetroSauce. Every screenshot for this product uses short snappy sentences. By adding brief nuggets of useful information to compelling images, it makes it easy and enjoyable to learn about the product.
8. Have a unique voice.
My dad was a huge fan of 60's and 70's rock. He always told me that a great guitarist can be identified from just a few notes. I like to apply the same rule when making screenshots.
Follow best practices for making clear screenshots, but don't forget to be yourself. It makes you more memorable and differentiates your products.

Doing It Right
Kyle Wayne Benson. Kyle does this better than anyone I know. Not only does he make a great font, but you can recognize his screenshots anywhere.
9. Be a stickler for details.
The little details on your screenshots are important. Poorly cropped images and spelling errors are just a few examples of things that tell your customer you don't care.
If you want your customers to trust you, get the little details right.
10. Have fun.
The great thing about being a Creative Market seller is that you have 100% control over your product. If you have a really unique idea for how to present your product do it! That's what makes Creative Market different than other marketplaces.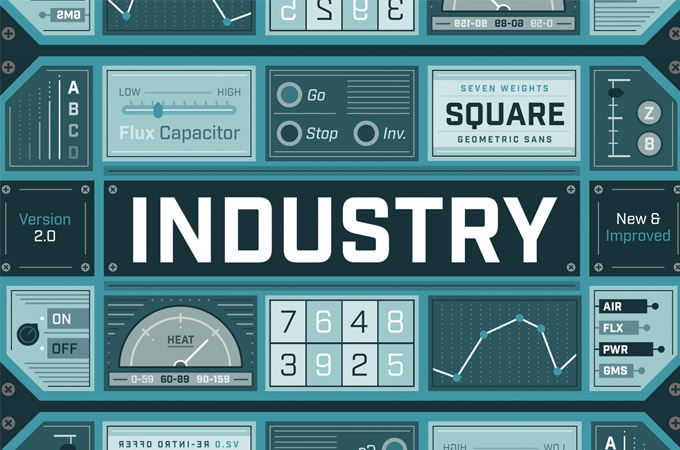 Doing It Right
Industry. This has got to be one of the coolest screenshots ever! At first glance it could be argued that it isn't clear what the product is. However, that doesn't matter because Mattox's screenshot is amazing. You can tell he's passionate about the product. The beautiful design and craft that went into his work draws you in.
Final Words
Creating a great product is priority #1. No amount of great screenshots will sell a product that nobody wants.
But your screenshots are crucial to getting sales. They give you a chance to get your customers excited about the product you put so much work into.
How about you? What tips and tricks have you discovered for creating great screenshots? Let me know in the comments below.
+++
About the author. Dustin Lee is a graphic designer and owner of RetroSupply. He creates time saving and easy to use design resources. Learn more here.
Getting started with hand lettering?
Free lettering worksheets
Download these worksheets and start practicing with simple instructions and tracing exercises.
Download now!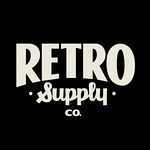 RetroSupply
RetroSupply makes brushes, textures, fonts, and templates for retro-loving illustrators and designers. Our products are made by a full-time team of creatives for use in Procreate, Photoshop, Illustrator, and Affinity.
View More Posts