10 Unexpected Alternative Ways to Use WordPress
WordPress is no longer a CMS for creating blogs and online portfolios only. The possibilities of this platform are literally endless and we will substantiate this claim in this article. Over the past decade millions of creative bloggers, photographers and artists have launched their websites on WordPress. Why hide the truth when a number of notable big names have also entrusted their web presence to this open source platform. Reuters, eBay, The New York Times Company, ESPN Product Blog, PlayStation Blog, and a number of other big names are using WordPress for their sites as well. With the launch of new plugins, themes and features, WordPress gets more powerful and reveals multiple alternative ways it can be used. In this post today we will show you 10 cool things that WordPress can do. Bet you haven't heard about most of them before.
1. Turn your WordPress site into a mobile app.
AppPresser is not an ordinary app. This is the world's first mobile app development framework that will help you build native Android and iOS apps based on your WordPress site. In that way you can leverage device notifications that will keep users updated on the new posts that you share on your site. The software allows you to distribute the app through Google Play and the iTunes Store, thus making the audience more engaged. AppPresser makes it so much easier to turn your WordPress website into an online store by means of WooCommerce or by using BuddyPress to build a social networking site. The app will not work offline, so your customers will need to access the web in order to check out the news feed. AppPresser also offers additional extensions that are available with the standard bundle and illustrates several examples that show what the framework can do.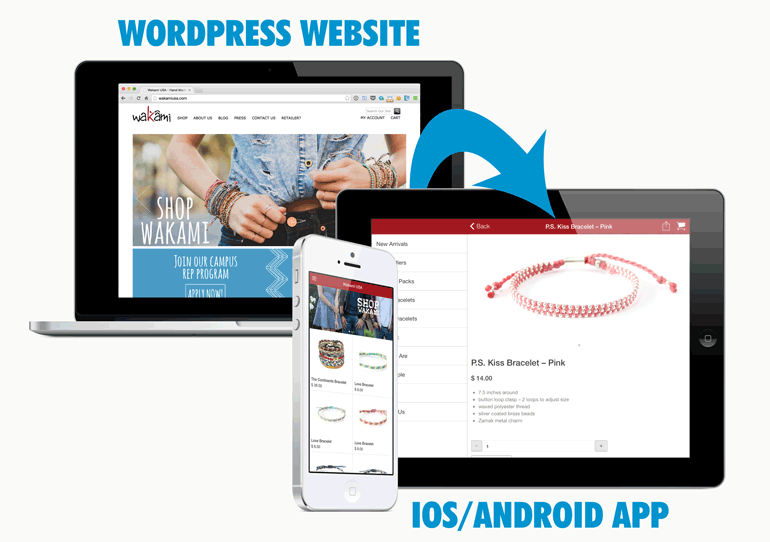 2. Build and publish complex forms
We all know Gravity Forms as one of the most popular, advanced WordPress plugins to create stunning complex contact forms with ease. Now there is an option to display Gravity Forms entries on your WordPress site by means of a variety of presets from GravityView. The plugin provides you with the option to choose either the existing Gravity Form or create your own view based on already existing forms.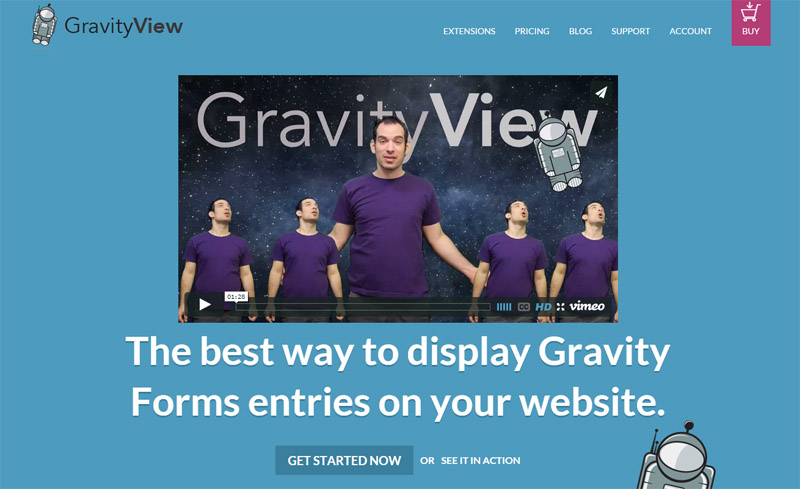 3. Live chat with the people who designed your theme
Without any doubt, WordPress has a really powerful and intuitive admin panel that can be enhanced by means of different plugins, extensions and features. However, TemplateMonster went further and updated the dashboard of its WordPress themes from the Monstroid bundle with the integrated live chat option. As a result, you can now get free online assistance on any question 24/7, without having to leave the work area.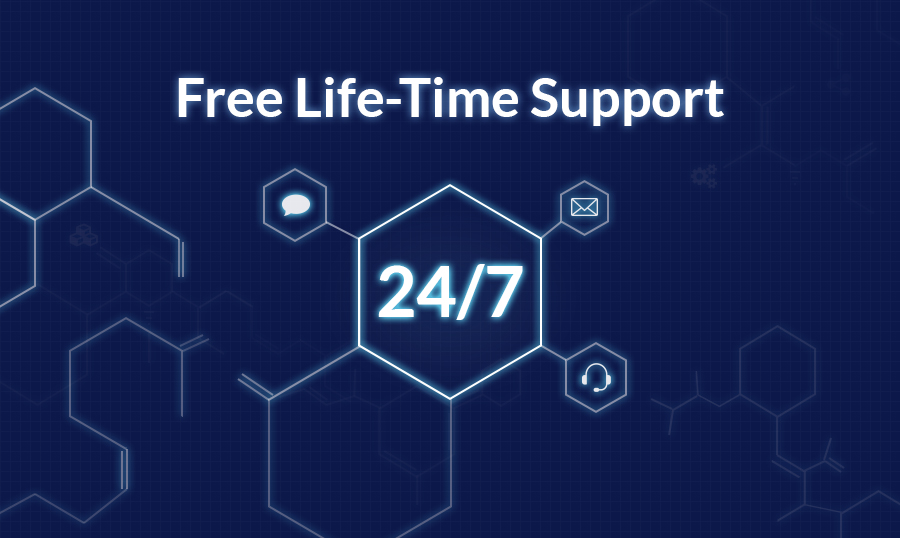 4. Run a network of WordPress sites on one installation
Thanks to WP Multisite we can run a network of WordPress sites on one installation. Each site from the network exists as a separate unit, with its own settings, whereas plugins and themes become accessible for the rest of the sites. WP Multisite is worth trying if:
you run more than one WordPress site;
different departments of your company have different sites;
you need to have one account to access two or more sites;
you work on a multilingual WordPress site;
you need more space for testing, etc.
5. Create your own handy shortcodes
For many of us, shortcodes have become one of the most preferred components of WordPress. With the help of these short pieces of code you can apply different changes to your posts, add buttons or other functionality without touching the code. This eliminates the possibility of making mistakes since everything has already been done for you. Shortcodes are quite popular among both WordPress beginners and pro users. Skilled web developers who need to add more functionality and unique elements to their WordPress sites can make use of the Shortcode Template Editor. This is an exclusive WordPress feature that was developed by TemplateMonster and included into the Monstroid pack. As the name implies, with its help you can create and manage WordPress shortcode templates just the way you wish.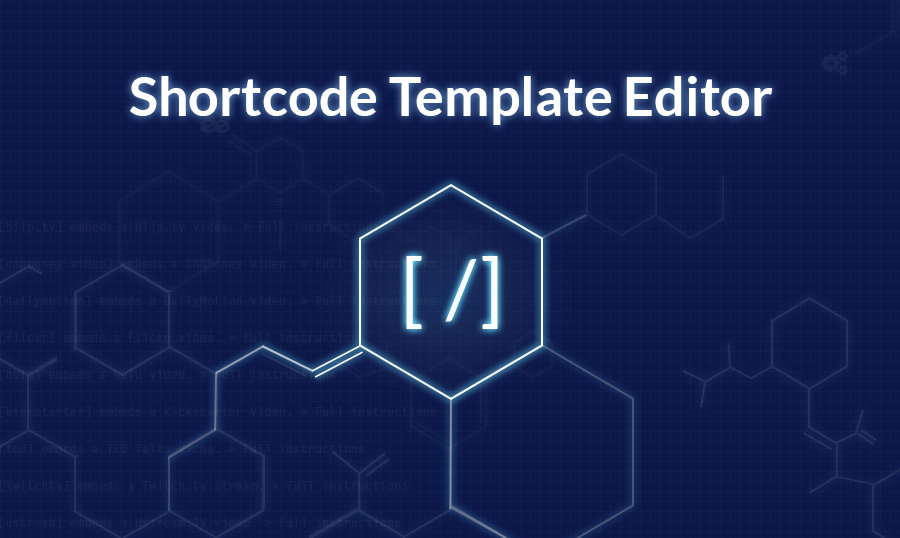 6. Create an online community with WordPress
Peepso is the perfect plugin to create an online community similar to Facebook, right inside your site. On installation, the plugin will add widgets to display users' photos, videos and friends. Users will be able to share photos and videos, send messages, find and add friends, etc. Peepso is also known as one of the best BuddyPress alternatives ever found. With its help you will get a fully featured WordPress social networking solution out of the box and bring it live in a matter of seconds.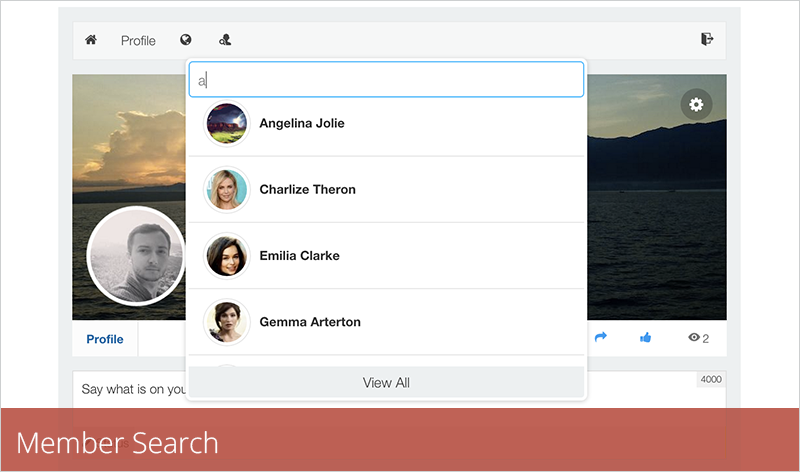 7. Use WordPress as a photo gallery
WordPress can be used as a photo gallery. If you are a photographer, designer or an artist, you will need to run a web resource that will showcase all of your creative works to the audience in their best possible light. A WordPress image gallery can accomplish this best of all. NextGEN Gallery Plugin can serve this purpose perfectly. This is one of the most popular image gallery plugins for WordPress ever created. With its help you can not only upload images, but also manage their size, effect, transitions, style, etc.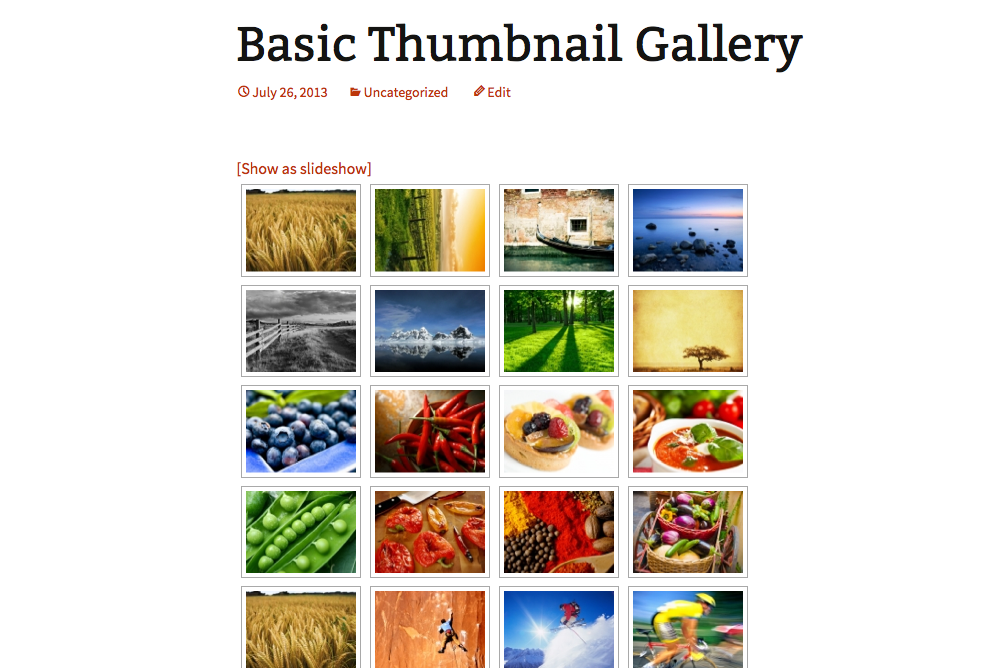 8. Build a job board with WordPress
WordPress as a job board. To turn your WordPress site into a fully featured job portal, make use of the respective plugin. WordPress Job Board is intended for bloggers, entrepreneurs, and web developers. The plugin seamlessly integrates with any theme and gets installed in a matter of seconds. Among the features that it includes, we'd like to highlight the ability to create an unlimited number of categories, job types, payment methods, etc. There are integrated widgets that allow you to search by recent jobs, job categories, featured jobs, job board menu, etc.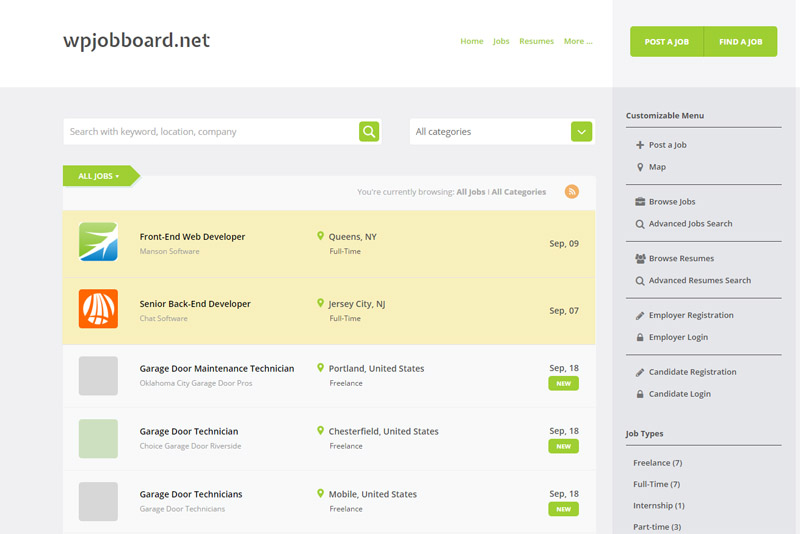 9. Create your own theme & plugin development environment
You can create a WordPress development environment with VagrantPress. This is a packaged development environment system that makes use of the virtualized local machines to create WordPress themes and plugins. The good thing about Vagrant is that it is not limited solely to WordPress and can run smoothly in any other environment. Vagrant has a super simple installer and a fully featured installation pack, so you should have no problem with its installation and future management. The official VagrantPress GitHub page features all of the necessary instructions.
10. Use visual Page Builders
Drag'n'drop has become one of the preferred features of both pro WordPress developers and beginners in recent years. This is the approach that we can find in so many page builder plugins on the web. We have picked two solutions that we have tested ourselves and can safely recommend to our fellow web developers. MotoPress Content Editor is a smart WordPress plugin that can be used to improve style and structure of your site. Thanks to the drag and drop feature it can be used even by non tech-savvy customers. The visual editor was made simple and intuitive, with the modules split into six categories for ease of use. In that way, all you need to do is to find the necessary category, pick the module you like and drop it onto the canvas area. Each module comes with a unique settings box in order to make it possible to customize each module the way you need. Unlike MotoPress, SiteOrigin is a free drag and drop page builder, with the help of which you will be able to create multi row and multi column pages on your WordPress site. To help you get started, the plugin includes a set of the basic widgets, including gallery, image, video, post loop, call to action, list, price box, animated image, and testimonials.
---
Are there any other cool alternatives using WordPress that you have discovered? Add your comments below this post! Written by Katherine Crayon, copywriter reporting on tech news and all aspects of the web design industry. Anyone looking for more inspirational posts, tips and advice or simply the latest industry news, meet her in person on G+ and Twitter.
---
Products Seen In This Post:
Getting started with hand lettering?
Free lettering worksheets
Download these worksheets and start practicing with simple instructions and tracing exercises.
Download now!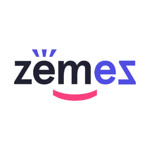 Zemez Zemez
Our team has more than 15 years of experience in web products development. We were among the first to provide templates based on WordPress. Zemez stays the major vendor on TemplateMonster marketplace for many years, creating themes for various purposes. You name it, we've made it all.
View More Posts