12 Great Creative SXSW Panels to Check Out
Yes, it's that time of year again, when our Twitter streams are filled with #PanelPicker and #SXSW hashtags as everyone tries to get votes for their 2013 panel submissions. Whether you love or hate the process, there's a lot of great ideas and a lot of talented people that want to talk about them, and now's your chance to help pick which ones make it to SXSW next year.

With over 3,000 panels to browse through, we decided to highlight a few that caught our eye. Below are a dozen talks about design, creativity, experience, and the state of the web that are definitely worth checking out. Voting lasts until 8/31.




On Creativity, Inspiration, and Doing the Work
Panel by: Erin Feldman (Write Right)

The Like Economy
Panel by: Steve Martocci (GroupMe), Ian Spalter (Foursquare)

Designing a Universal Map for the World
Panel by: Bernhard Seefeld (Google Inc.)


The End of Simple & The Future of User Experience
Panel by: Sharon Bautista and Steve Johnson (Designkitchen)

The R&D of Play
Panel by: Amber Samdahl and Scott Trowbridge (Walt Disney Imagineering)

140 Years of Print Meets the Digital Universe
Panel by: Jeff Moriarty (The Boston Globe)


Mapping Experience
Panel by: Daniel Rosenberg (MIT)

Simple Design of Complex Content
Panel by: Alanna Avant (USAA)

Disrupt By Design: Innovating Inside Big Commerce
Panel by: Ben Mitchell and Michael Lenahan (eBay)


HTML5 and the Mobile Browser Wars
Panel by: Doug Schepers (W3C), Edith Yeung (Dolphin Browser), Mike Taylor (Opera Software), and Nitin Bhandari (Skyfire)

The History of Everything
Panel by: Danny Dalal and Rane Johnson (Microsoft)


The Changing Face of the Web
Panel by: Eric Vishria (RockMelt)

And because baker's shouldn't have all the fun, we threw in a 13th panel to round out a designer dozen. Our very own Gerren Lamson wants to go to SXSW to talk about "designing for startups" with his panel The Designer Shift: From Services to Start-Ups — and, well, the rest of us would just really like to go to SXSW. 🙂

If there's any panels you think we should check out, we'd love to see them!
Getting started with hand lettering?
Free lettering worksheets
Download these worksheets and start practicing with simple instructions and tracing exercises.
Download now!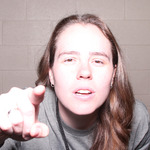 Lesley Yarbrough
Tinkerer. Maker of quirky fonts with a sprouty disposition.
View More Posts