15 Brilliant Tools For Exploring New Color Combinations
Picking out the color palette for your next project can be both exciting and a chore, depending on what level of inspiration you're at during that moment. That's why we spent some time to find the best tools that you can use for picking your own colors when you're either in a rut or just want to know what will work best with a given shade. Here they are, in no particular order:
---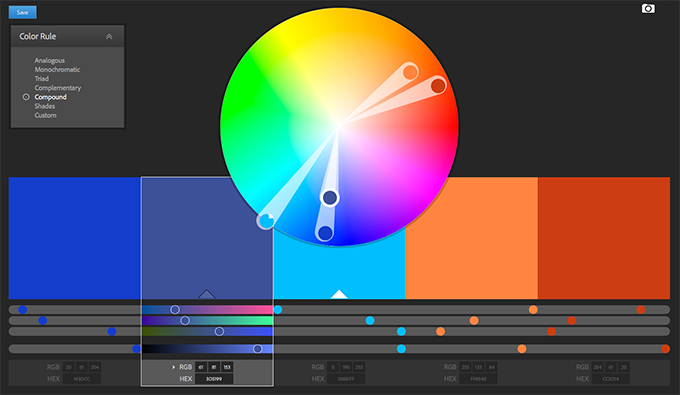 When it comes to design tools, Adobe has a long history in the field, and Color CC is one of their latest offerings. You can choose from multiple color rules, and once you enter the originating hue, you get matched up with the appropriate options. It's a handy way to get your colors matched properly without any stress.
---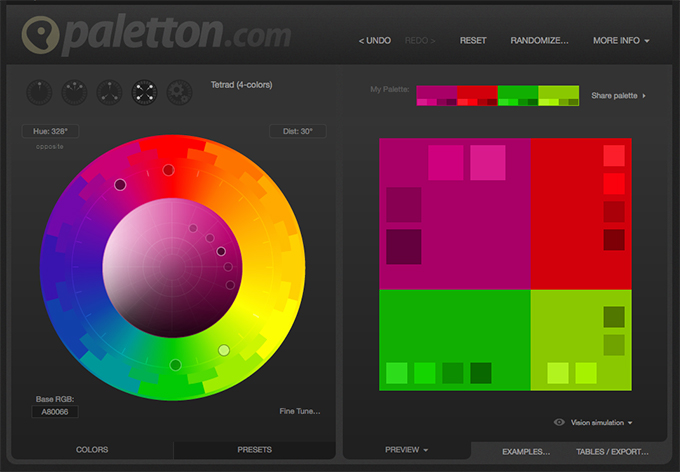 Web-based interfaces can be awesome, as is the case with Paletton. Pick your color and not only does it give you similar options like Adobe Color CC, but also varying shades within your selected tones, so you have even more to choose from. That's sweet.
---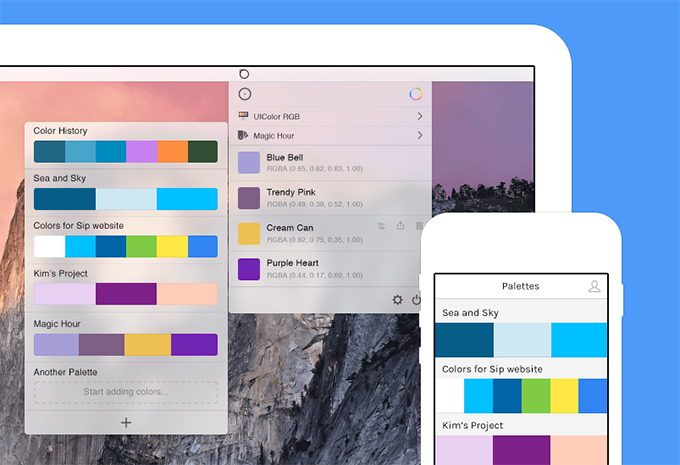 Sip is one of my personal favorites. It lives in the Menu bar on your Mac, or in an app on your iPhone. On the Mac, just trigger the app and then pull the loupe down over whatever color you want to grab. Sip will then tell you the color in all sorts of formats, making it easy to match existing designs as well as pair with your favorite hues.
---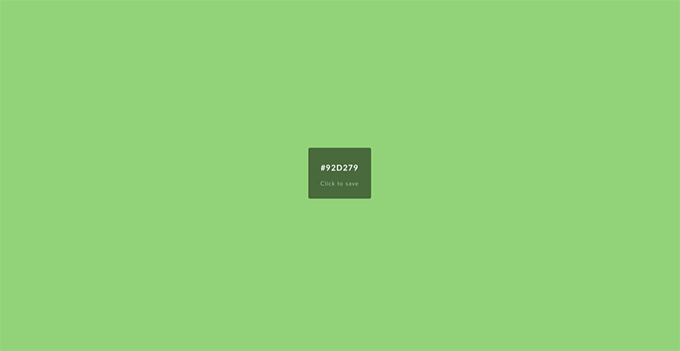 Color is fun and easy to use — and that's the gist of it. Move your mouse around the screen to pick a color, then click anywhere to save the color in question. Another color will pop up next, and you can repeat the process to give yourself a ton of choices. Plus, it displays the hex codes for each one.
---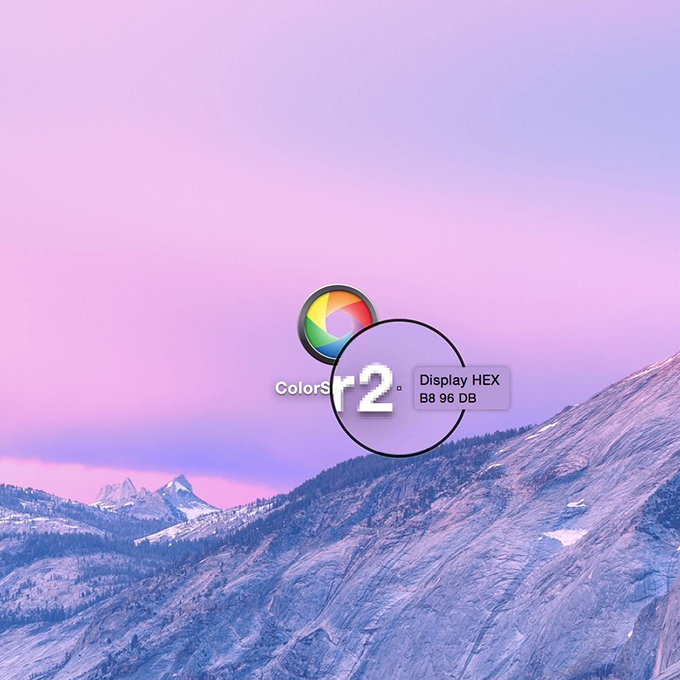 ColorSnapper 2 is similar to Sip, in that it uses a loupe to let you pick your colors, and provides you with some options. Then it displays the colors, gives you some options (hex code, CSS hex, generic 8-bit, etc.), making it work well for your coding style.
---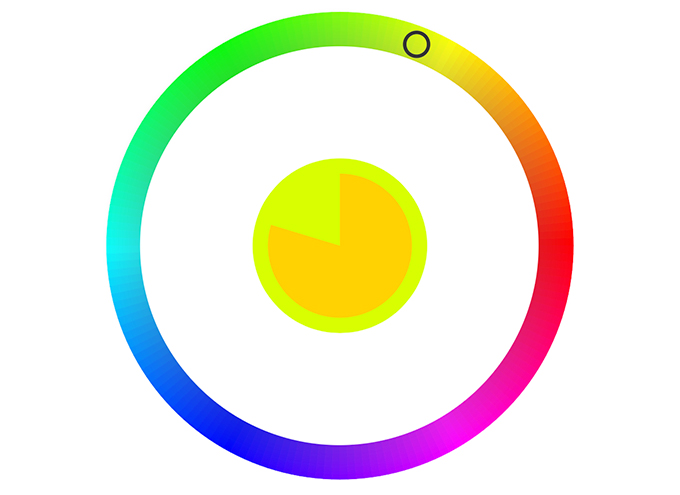 Color by Method of Action is a game, which makes it a little bit different than the rest. It lets you hone your color-matching skills while enjoying yourself in the process. Just mouse (or use your finger on a mobile device) around the halo of colors while matching it to the color in the middle.
---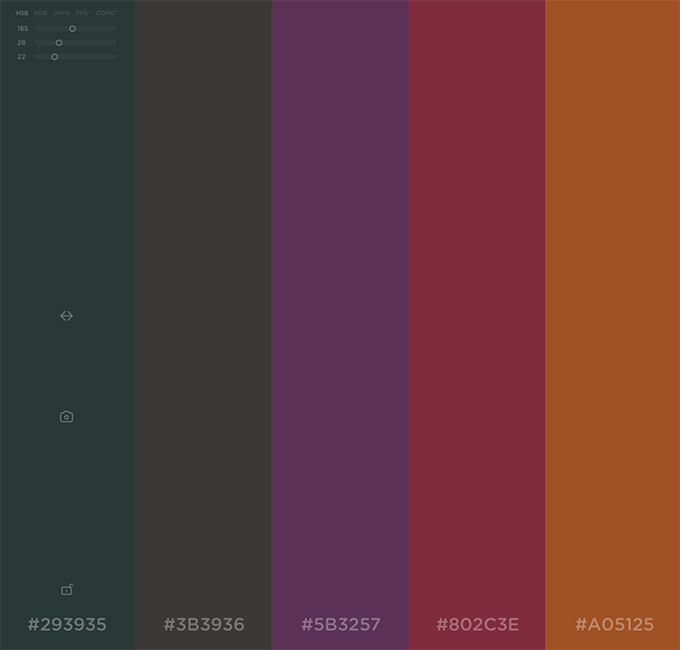 Coolors has a web app as well as apps for iOS and Android, so no matter where you are you can pick out your colors of choice. Each one has sliders up top so you can fiddle with the tints, and then you can get either the hex code or find out what the color is in CMYK, PMS and more.
---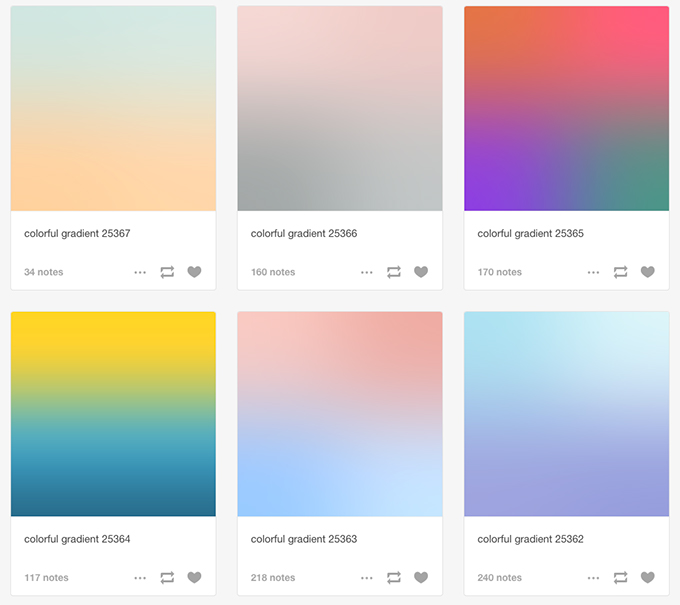 Now this is a perfect Tumblr. Forty-eight times daily, a computer picks out a gradient and posts them on the site. That means you've got lots of chances to see something you like, or just find out what works and what doesn't.
---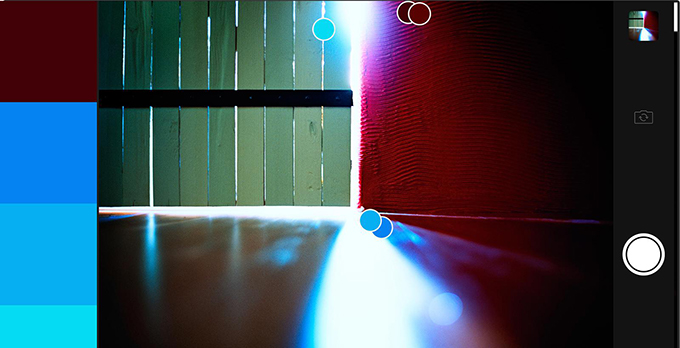 Another one in the Adobe camp, Capture CC is on iOS and Android, and lets you pull colors from a picture and so you can use those colors in your design. It turns any picture you take into a potential theme, which you can then use in your designs on the desktop of mobile, depending on your preference.
---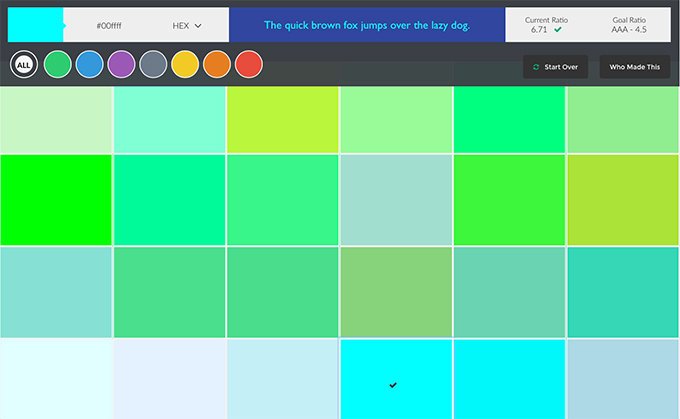 Do you want your website to be accessible to people with disabilities? You should, and one way to do it is to follow WCAG 2.0 and Link Color guidelines. Color Safe does just that, and lets you pick out your colors for text, and then gives you the appropriate contrast ratio to ensure accessibility. Not bad, right?
---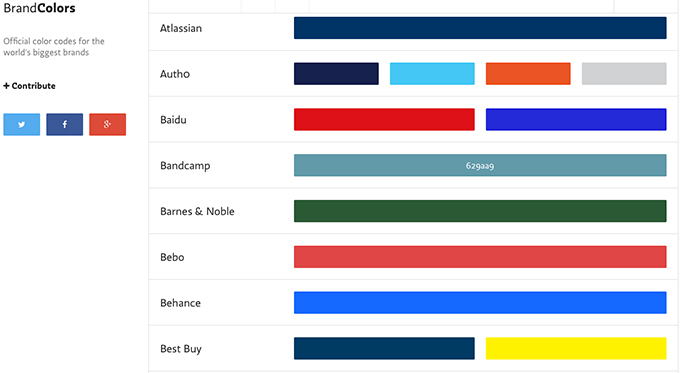 Ever wonder what shade of blue that Behance uses or want to know the different colors for the letters in eBay? Brand Colors has hundreds of brands' official colors displayed perfectly, and includes their hex codes so you can use them too. This one runs deep, folks.
---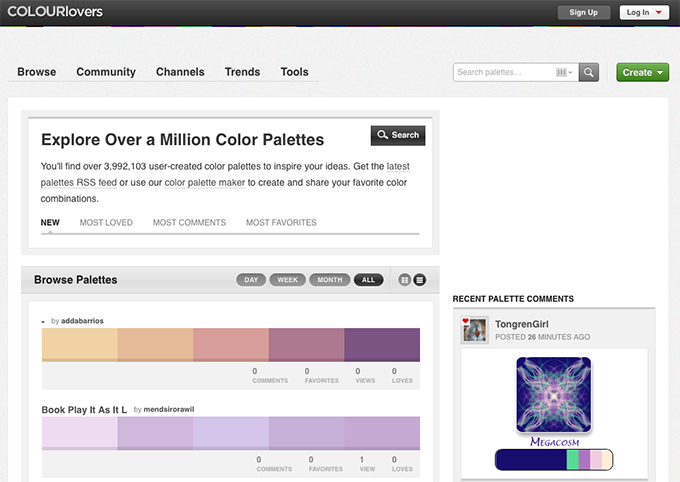 A social network for colors? Kinda makes sense, right? At Colour Lovers, people share various color palettes, patterns and colors to find what they like, and examples of it in use. It's a good way to spark up some ideas when you're looking for some guidance.
---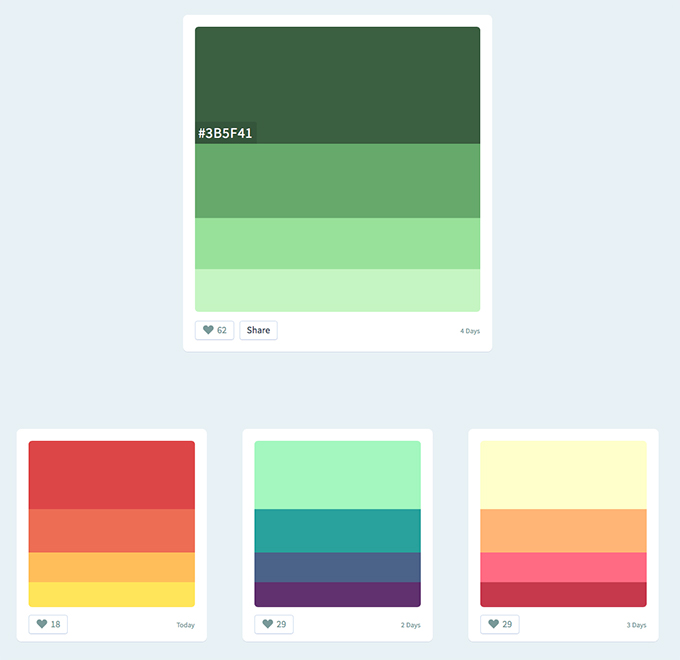 Maybe it's just the layout, but Color Hunt gives me an Instagram vibe. It pairs up four colors, and then as you mouse over each one, it'll display the hex code, so then you can pair them up perfectly. It's a four-for-one deal.
---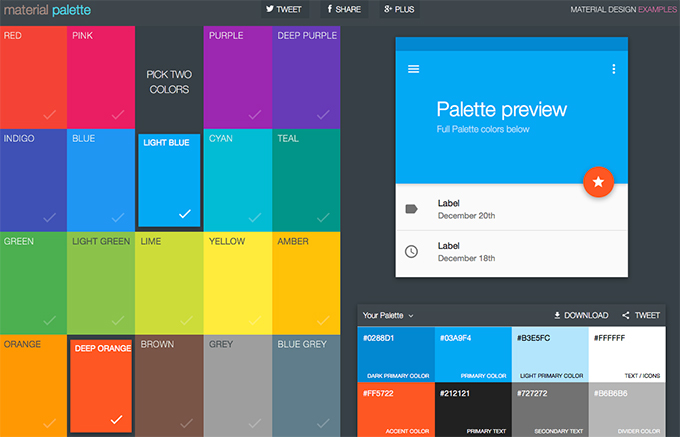 Material Palette is straight and to the point: pick two colors, and it'll output what colors work well with those shades and where they'd work best on a website. Now they don't have an unlimited number of colors to work with like some sites, but I dig how it's simple and to the point.
---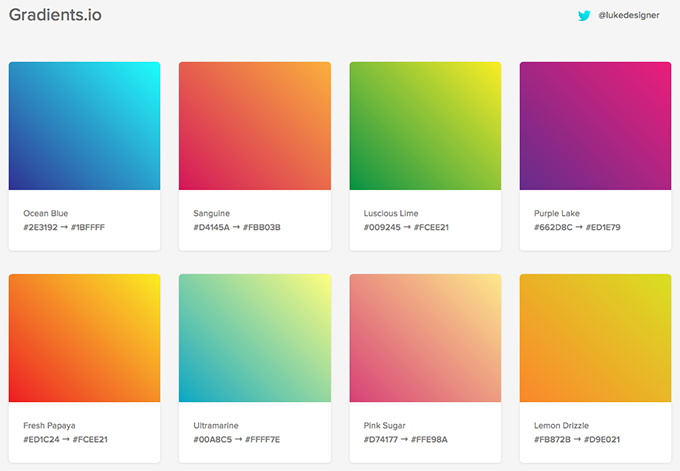 Displaying gradients is cool, but this site shows you how each color's hex code and how they fade. This gives you a foolproof way to pick your favorite one and use it for your own designs.
---
Kevin Whipps is a writer and editor based in Phoenix, Arizona. When he's not working on one of the many writing projects in his queue, he's designing stickers with his wife at Whipps Sticker Co.
Getting started with hand lettering?
Free lettering worksheets
Download these worksheets and start practicing with simple instructions and tracing exercises.
Download now!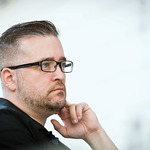 Kevin Whipps
Hi! My name is Kevin Whipps, and I'm a writer and editor based in Phoenix, Arizona. When I'm not working taking pictures of old cars and trucks, I'm either writing articles for Creative Market or hawking stickers at Whipps Sticker Co.
View More Posts