15 Wedding Invitations with Unique Typography
When you really think about it, what's the most important feature of a wedding invitation? What's it's purpose? The main purpose of a wedding invitation is to provide invitees with information about your special day. To say the least, on most invitations the wordage is what takes up the largest part of the invites. There's often so much information to convey, and you want to do it in a beautiful and elegant way.
Today, we're bringing you some creative wedding invitations that do an incredible job when it come to wordage and selecting awesome typefaces to incorporate in their design. Whether you're a designer creating invitations for someone's special day, or you're planing a wedding of your very own, these creative invites will definitely inspire you.
Creative Wedding Invitations
Bright and Bold Geometric Wedding Typography Invites
The bride and groom actually designed this faux typeface by overlaying basic geometric forms to create letters for their invitations.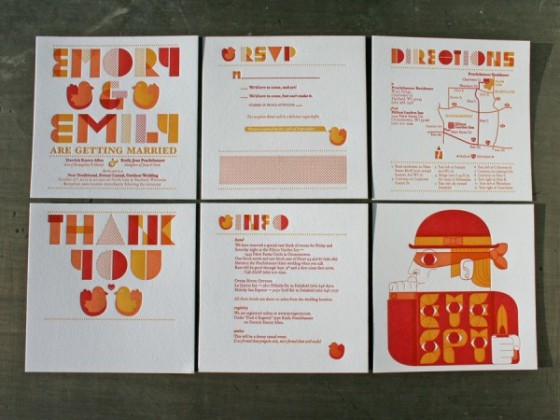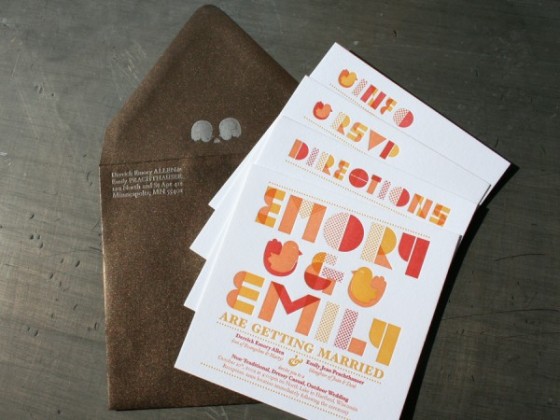 Black and Green Letterpress  Wedding Invites
These invitations were designed by Swedish designer, Fredrik Andersson, and printed by a Lithuanian letterpress shop. The color combination as well as the type style give the invites a rustic and Old World feel.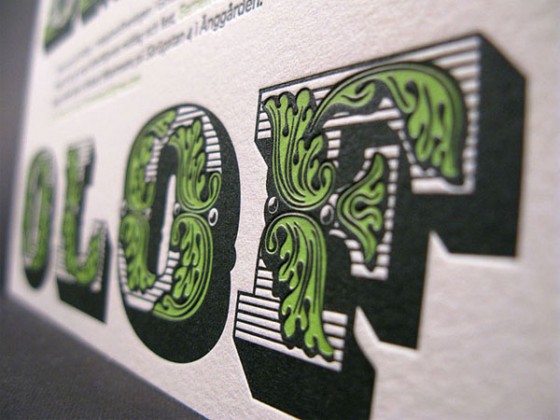 Mid-Century Modern Typographic Wedding Invites
These wedding invitations were designed with fun monograms and printed letterpress style.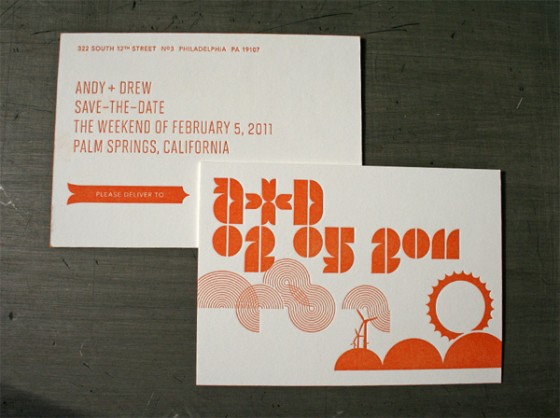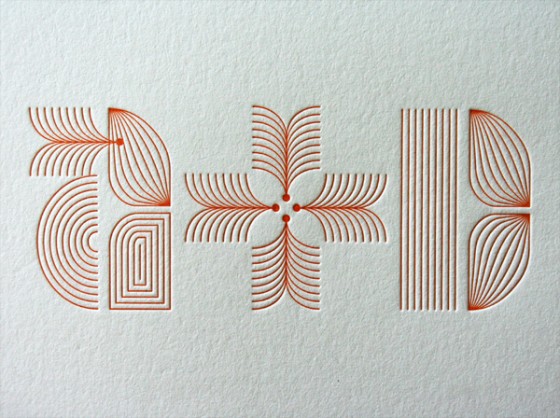 Funky and Bright Handlettered Wedding Invites
If you're looking to go bright, bold, and make a statement follow what this couple did for their wedding invites. These handcrafted invites feature a multitude of typeface lettering styles within the invitation along with bright colors.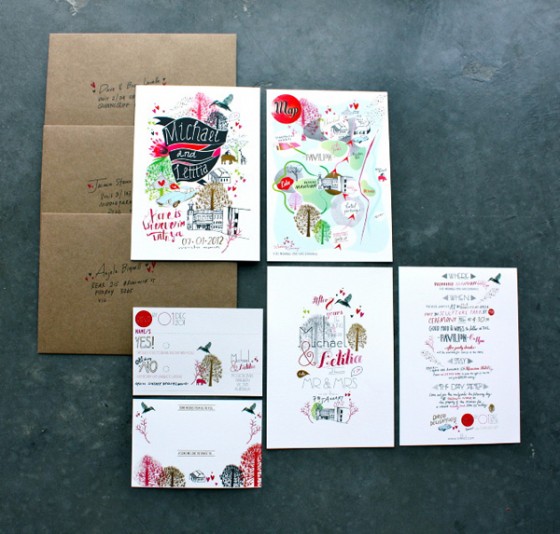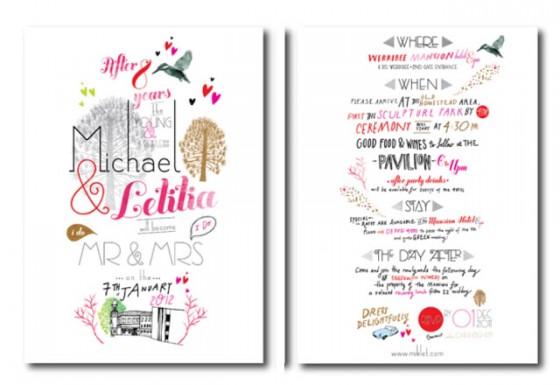 Handlettered Wedding Invites for Jeslyn and Chris
These creative typography wedding invites feature the couple's initials surrounded by meaningful words and messages that relate to the couple's personality and ideas they want to convey.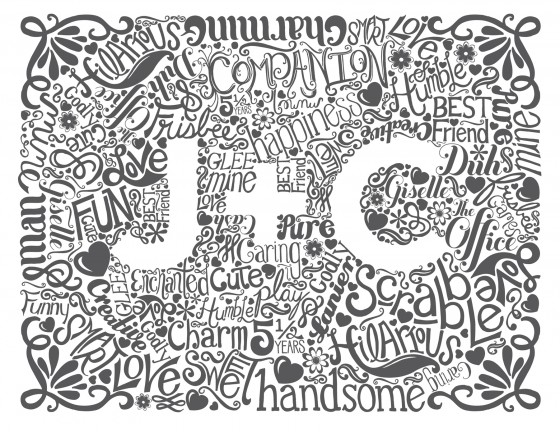 Modern Illustrated Wedding Invitations
These invites were handcrafted by the bride, a freelance illustrator, who wanted to incorporate her husband's passion for architecture into the invites. She created each of the letters individually out of paper.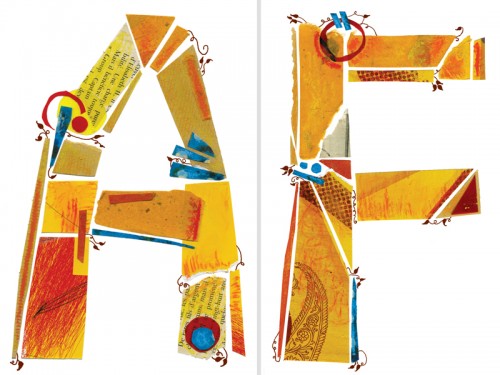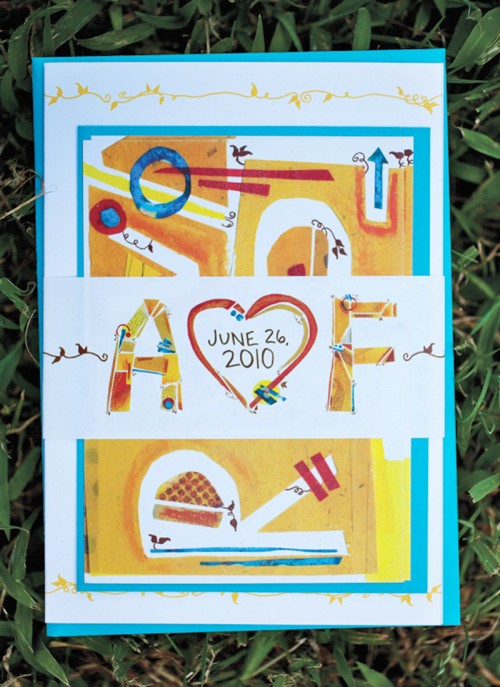 Elegant Arabian Wedding Invitations
These invitations were designed for a wedding located in the Kingdom of Bahrain and were crafted to represent a feel of elegance and eccentricity. The designer used gold accents to bring a feel of Old Arabia and dramatic flourishes to showcase an extravagant and elegant lifestyle seen in Bahrain.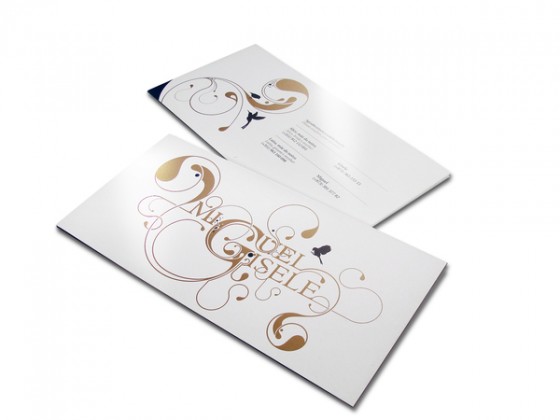 Bold Wedding Invitations
Wotjek and Ann wanted an invitation that represented the four nationalities of their families, so Ann van Poperingen, a designer based in Germany (and the bride herself!) created travel games, passports to add a little fun to the wedding suite . What I love about this invite is the combination of different typefaces, and the way the letters are used. I think Ann did an amazing job.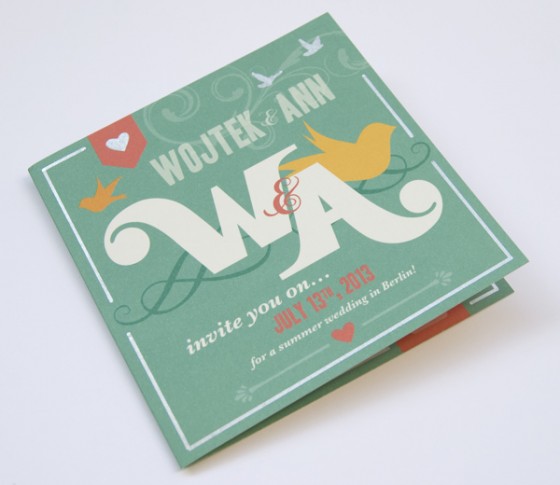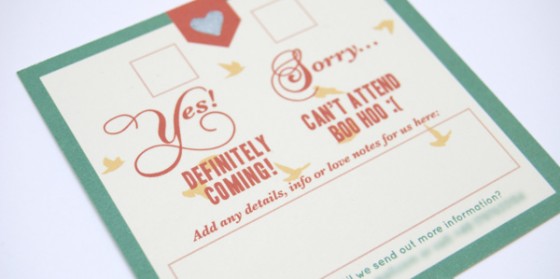 Multilingual Gold and Coral Wedding Invitations
What makes these invitations so special is that the bride and groom chose to incorporate the words "I Love You" written in languages of all the countries they've traveled together. It makes for a fun typographic wedding invitation that highlights something special about the bride and groom. I also love the bold color choices!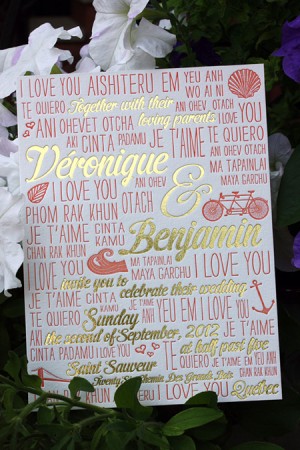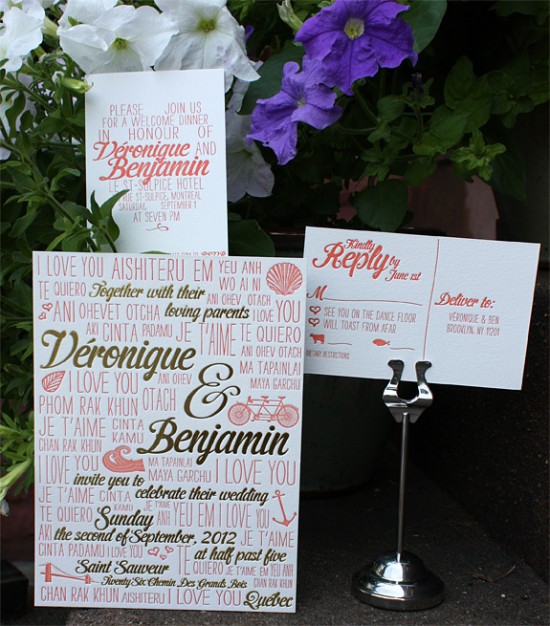 Whimsical Handlettered Wedding Invitations
These hand illustrated nautical style invitations feature some fun typography, and I love how the bold color choices make the words stand out.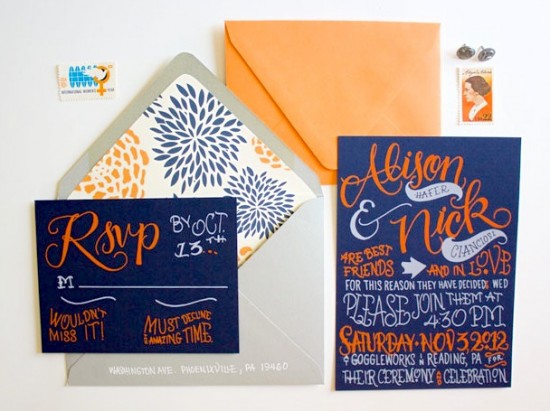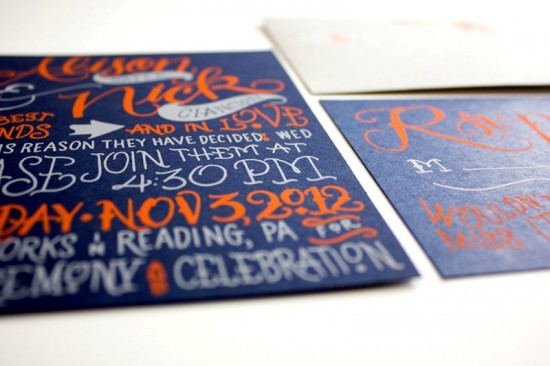 Rock N' Roll Wedding Invitations
Wanna go all out Rock n' Roll style? These wedding invites feature gold foil, and were designed with handcrafted letters to help the happy couple walk down the aisle at the Rock n' Roll hall of fame.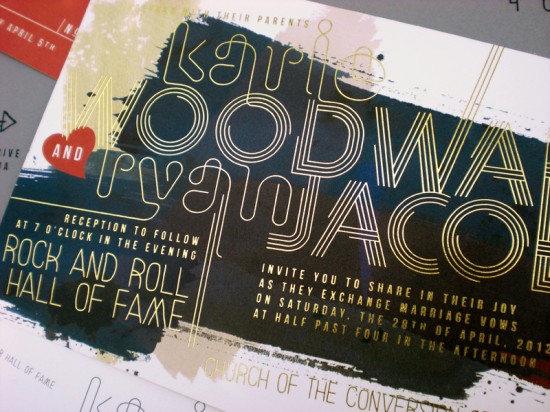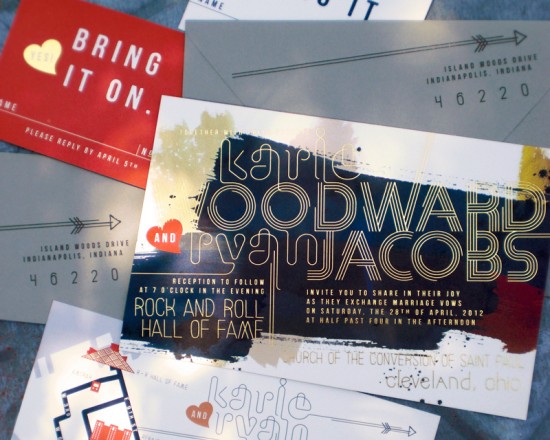 Scrabble Letter Wedding Invitations
Love playing games? This couple decided to print their invites letter press style on what looks like sheets of binder paper, and use scrabble types to spell out there names.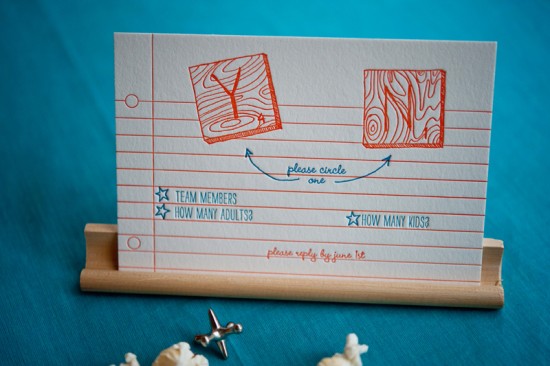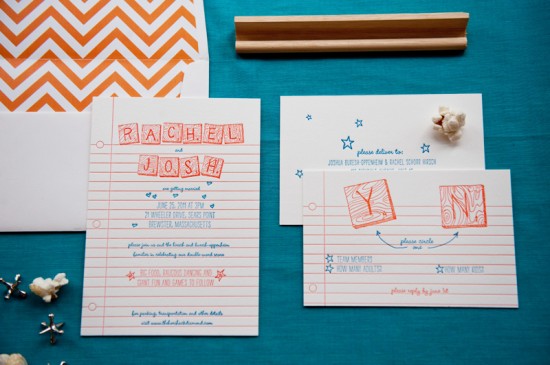 Handdrawn Monograms for Save the Dates
I love the monogram designs for these handdrawn invites, they are big and bold with elegant style.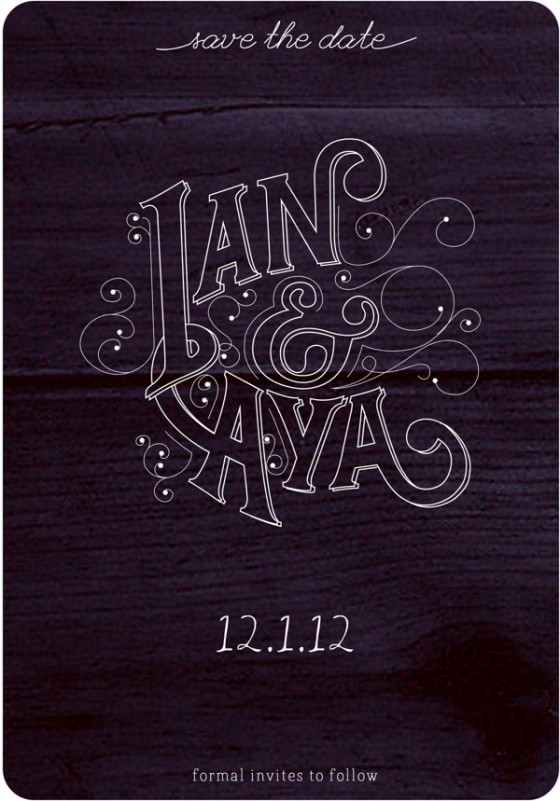 Hand Lettered Save the Dates and Wedding Invitations
These brilliant invitations feature fun and funky hand lettering, and the save the dates feature an almost chalkboard style design.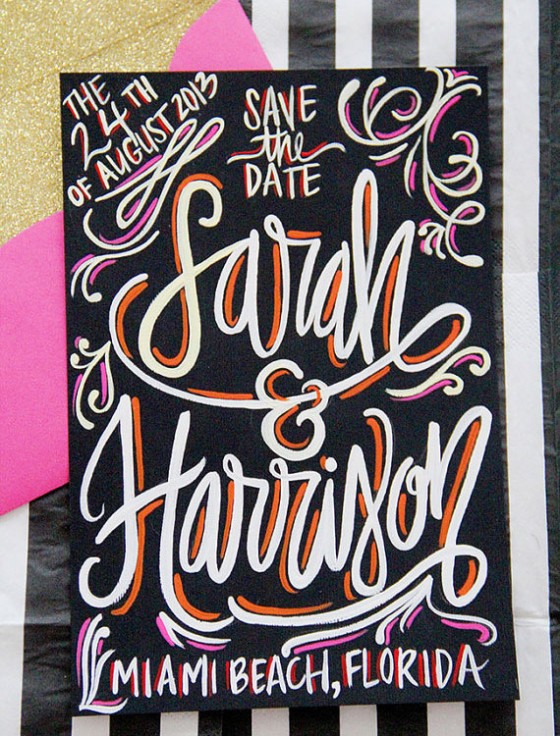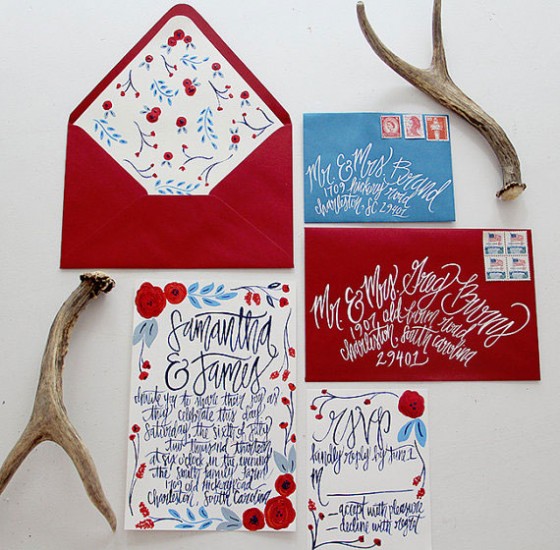 Romantic Pink and Navy Invitations
Looking for a whimsical feel to your invites? These invitations feature a unique handwritten font with beautiful colors.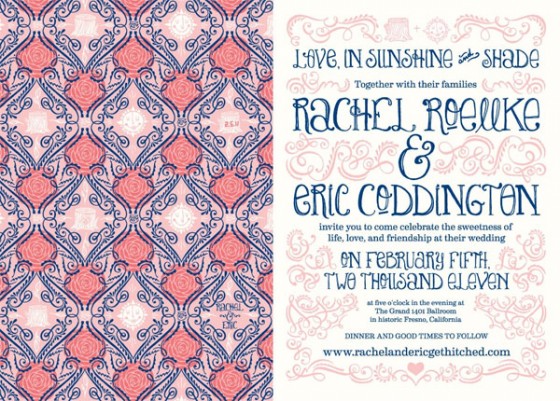 Romantic Fonts for Wedding Invitations
Did you fall in love with the creative examples of typography wedding invitations featured above? If so, you're going to love these fonts for weddings we've selected for your use and inspiration.
Smith-Premier Typewriter by Intellecta Design
If certain elements of your invitation need to be clear, sweet, with a handcrafted feel this typewriter typeface is perfect for your invites.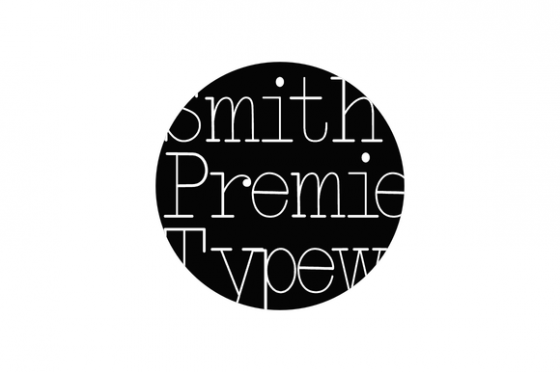 Ella FY by FontYou – Thin
This sweet and delicate typeface will give life to your invites. It's a romantic font perfect for the entirety of your invitation suite, or highlighting certain elements.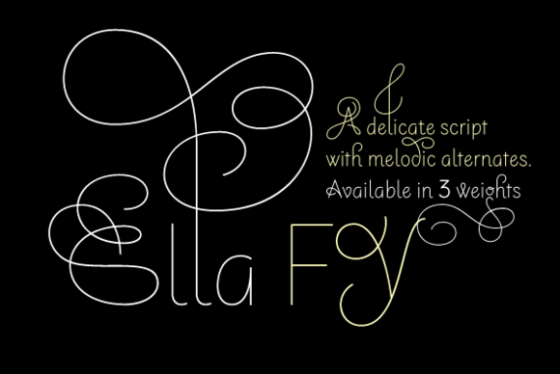 Baliho Script by Atimasa studio
This smooth and fun display typeface is perfect for writing the bride and grooms names on invitations, or highlight important information with care and delicacy.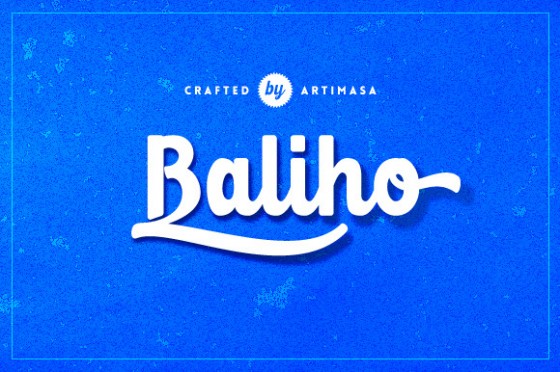 Charcurterie Cursive by Laura Worthington
This script font has a big personality and includes 275 swashes and alternates. It will make your invitations feel romantic and elegant.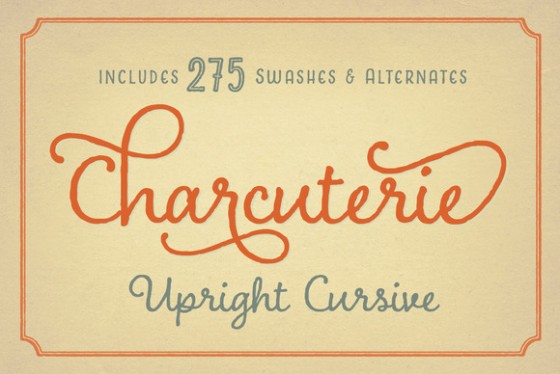 Getting started with hand lettering?
Free lettering worksheets
Download these worksheets and start practicing with simple instructions and tracing exercises.
Download now!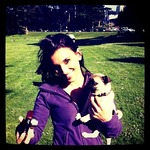 Maryam Taheri
I'm a recent graduate of the University of San Francisco with a degree in Biology and a passion for the creative arts. I love building websites, trying new things, and I have a passion for social media.
View More Posts