16 Horrifying Halloween Infographics
Want to know more about Halloween? What better way to learn than through an infographic. Today, we've compiled the spookiest, scariest, and most fascinating infographics all about Halloween for your enjoyment and inspiration.
Halloween Infographics
2013 Viral Halloween Costumes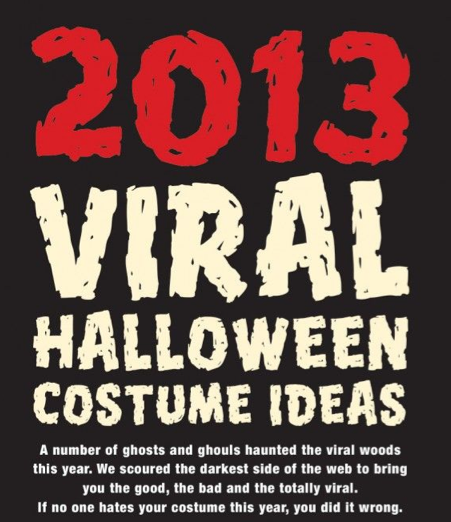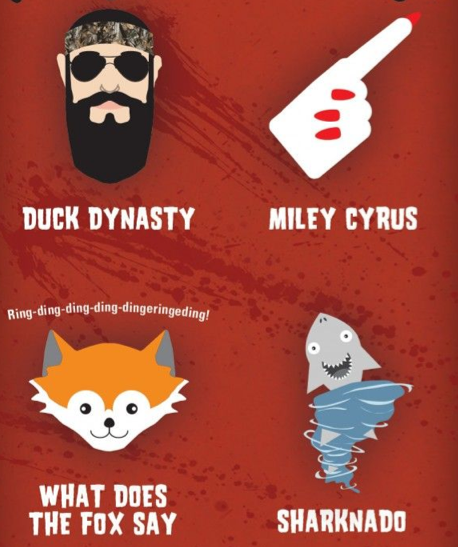 Want to be popular this year? Then you better check out these viral Halloween costumes.
Halloween By Numbers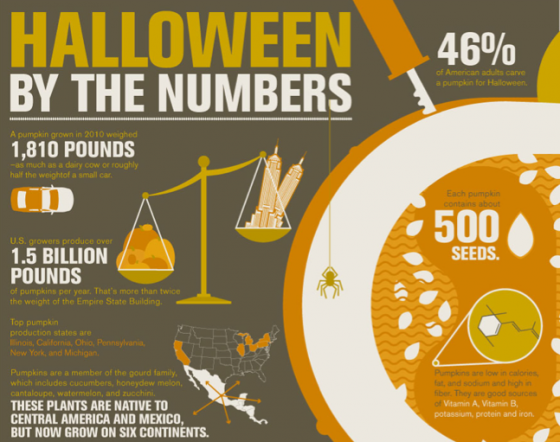 Did you know 46% of all adults carve pumpkins on Halloween, or that a typical pumpkin contains around 200 seeds? Find out these facts and more with the Halloween by numbers infographic.
What is your Halloween alter ego?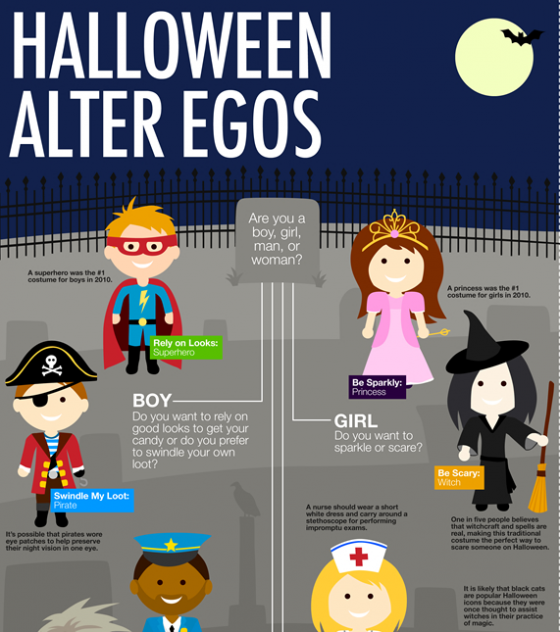 This infographic leads you through a series of basic questions to help you determine your Halloween alter ego.
Get your home ready for Halloween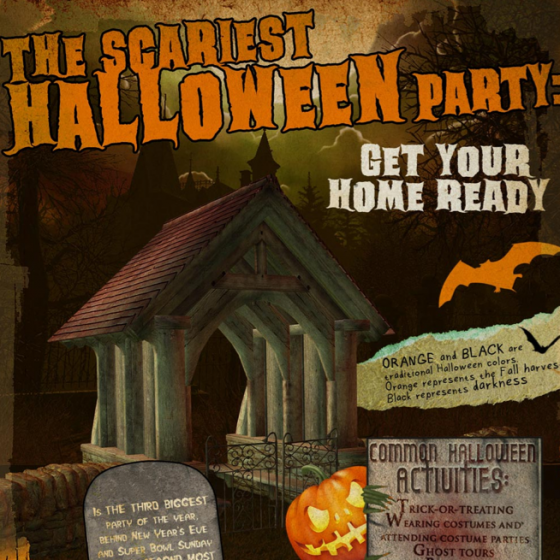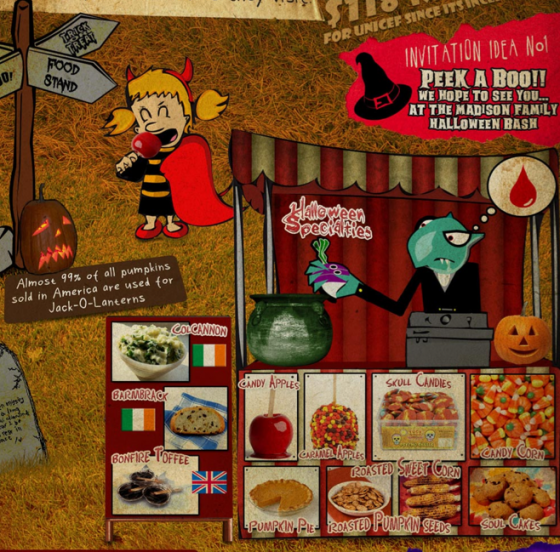 This infographic walks you through all the things you'll need to throw the perfect Halloween party including fun activities and sweet treats.
A Guide to Halloween Candy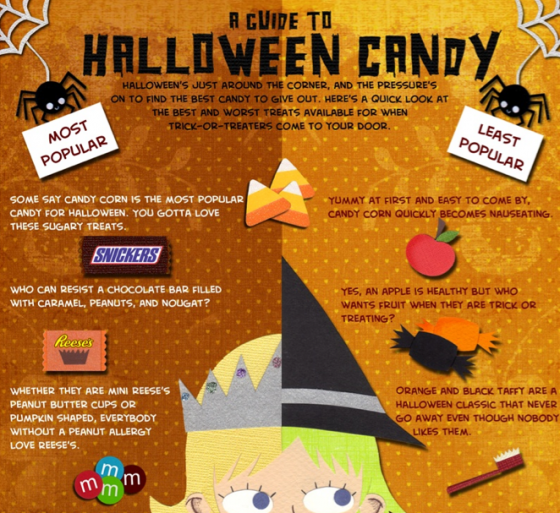 With Halloween just around the corner, it's important to know the right candy to buy to please everyone. This infographic fills you in on the dos and don'ts of Halloween candy.
What the candy you give out says about you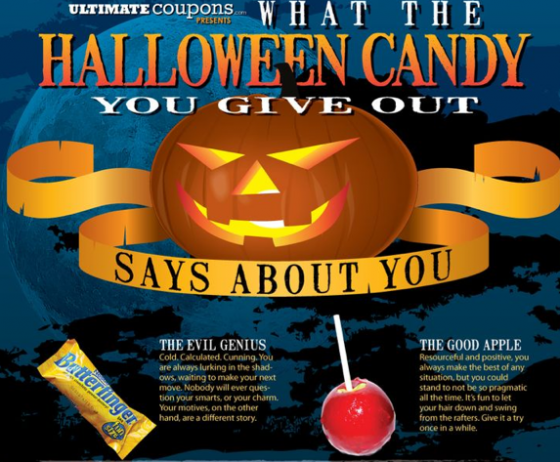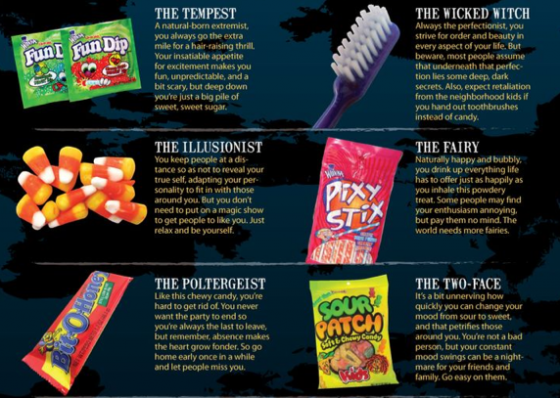 Everyone has their favorite candy that they give out on Halloween, but do you know the secret meaning behind it? This infographic reveals it all.
Halloween by Numbers in the UK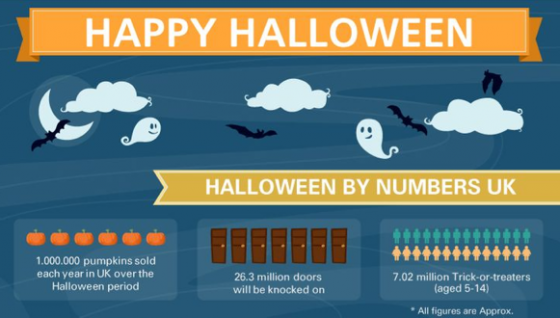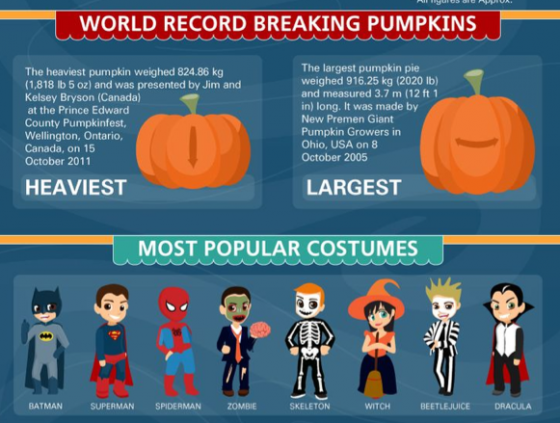 Did you know, that in the UK, over 1 million pumpkins are sold each Halloween, or that some of the most popular costumes are Batman and Superman? Find out everything you could hope to know about the UK and Halloween in this infographic.
All about Halloween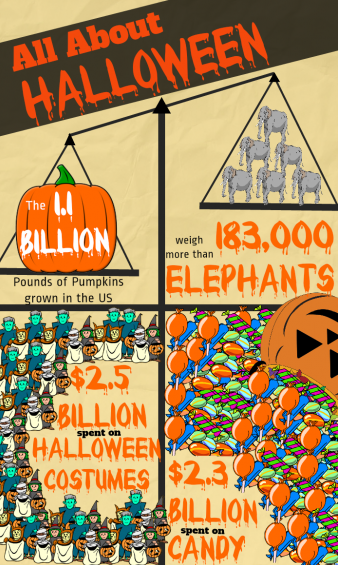 Did you know we spend over 2 billion dollars on candy each year in the United States? This infographic reveals surprising Halloween facts.
Halloween Costumes that shouldn't be sexy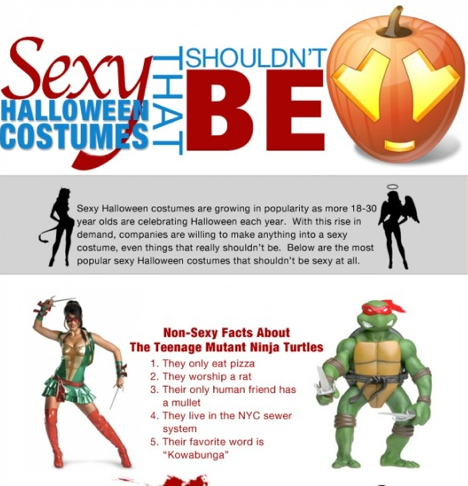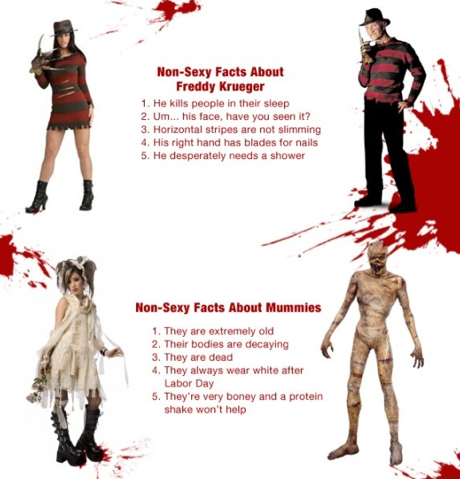 Halloween is the time of year you see many women in scantily clad outfits, wearing next to nothing. This infographic reveals all of those costumes that just shouldn't be sexy.
What makes a costume scary?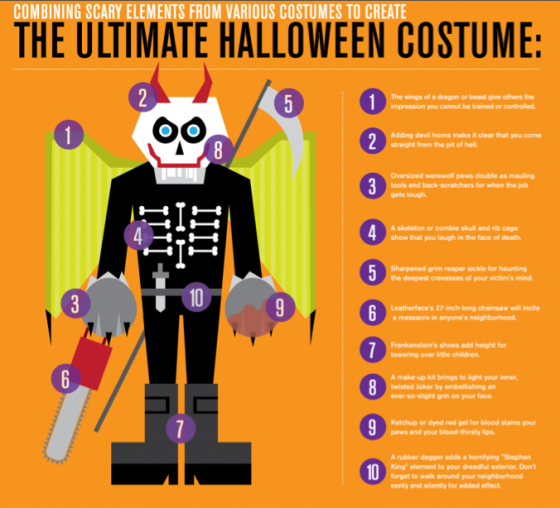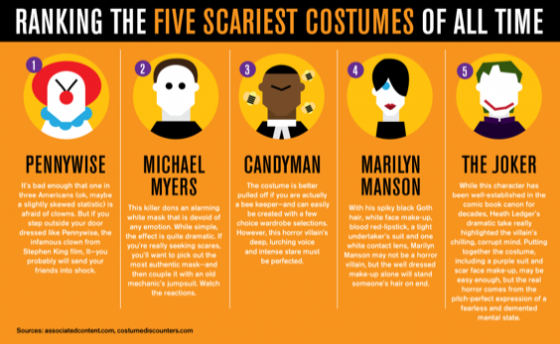 Want to come up with the most frightful costume out there? This infographic gives you step by step instruction on how to be really spooky.
The Nerd's Guide to a Successful Halloween Costume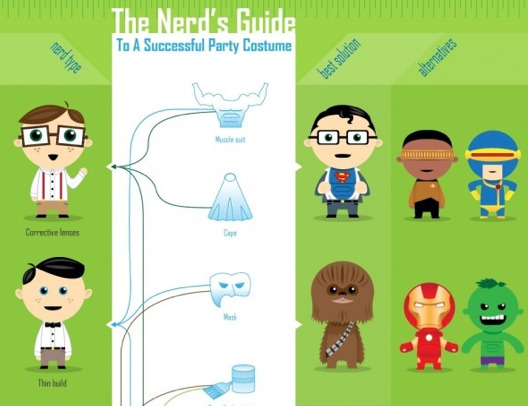 Are you a little bit nerdy and can't decide what to wear on Halloween? Check out this infographic to walk you through the entire process of choosing the right outfit for your style.
Trick of Treat – Halloween is Coming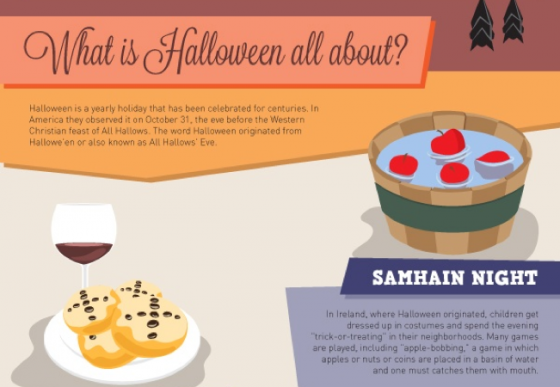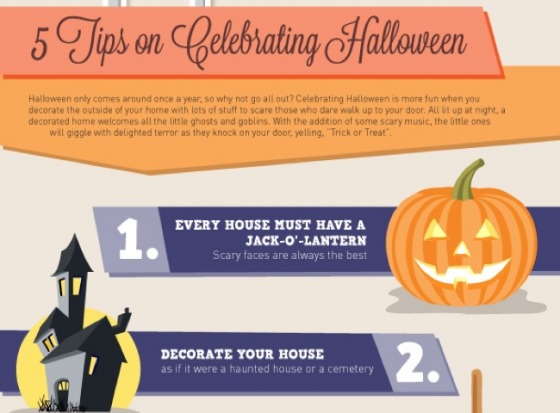 Learn about the history of Halloween, how Halloween is celebrated in different countries, and traditional Halloween decorations in this infographic.
The Anatomy of Fear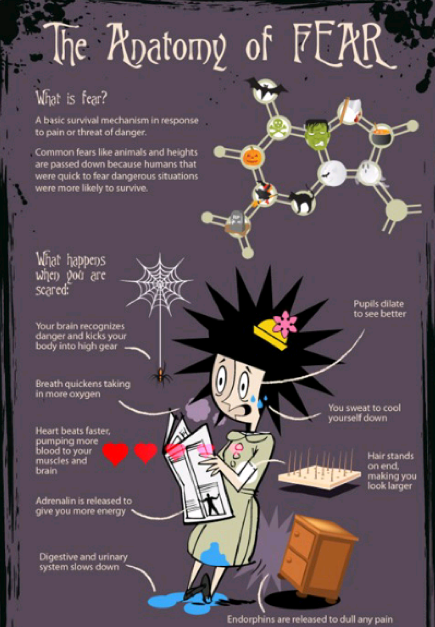 Learn all about fear this Halloween with this insightful infographic.
Frightful Halloween Facts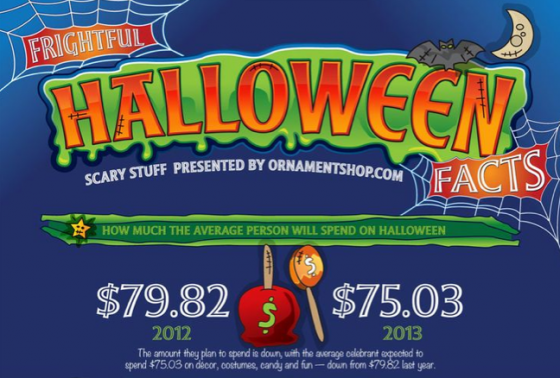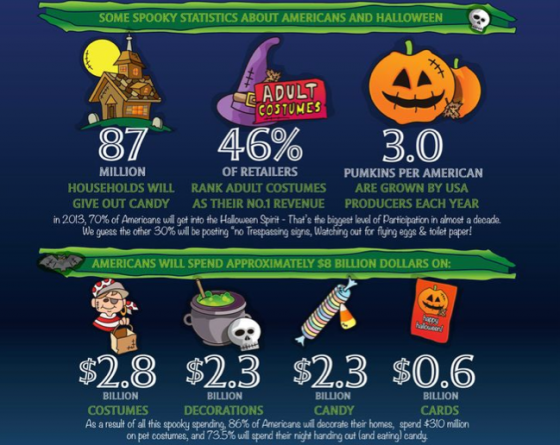 Can you believe the average household spends $75 dollars on candy, or that people will spend over 2.8 billion dollars this year on Halloween costumes? Learn all the facts about Halloween in this frightful infographic.
Zombie Venn Diagrams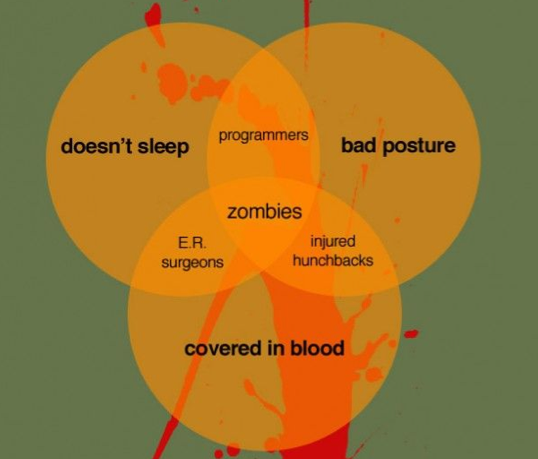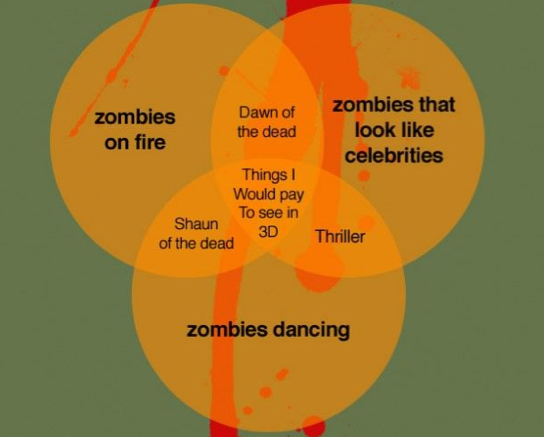 Love learning more about zombies? Halloween is the perfect time, and this infographic features a multitude of spooky venn diagrams all about zombies.
Oh, the horror!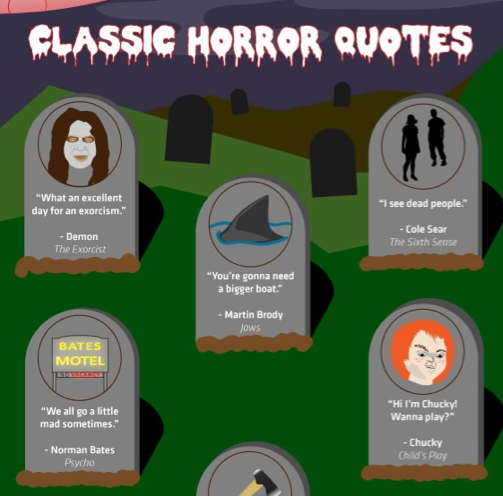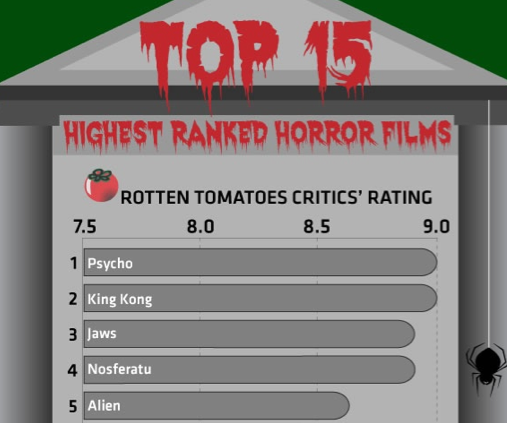 This infographic tells you all about horror films, scary cult classics, and every movie you need to see before Halloween.
Getting started with hand lettering?
Free lettering worksheets
Download these worksheets and start practicing with simple instructions and tracing exercises.
Download now!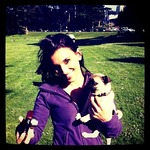 Maryam Taheri
I'm a recent graduate of the University of San Francisco with a degree in Biology and a passion for the creative arts. I love building websites, trying new things, and I have a passion for social media.
View More Posts