20 Iconic 1800s Style Fonts To Give Your Designs a Traditional Touch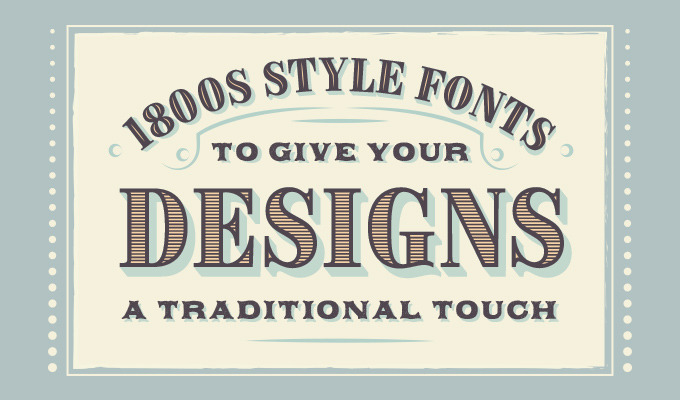 The 1800s marked an era of change: from the Lewis and Clark expeditions, to the first modern Olympics games in Greece. The world was shifting fast – and people wanted to become a part of it. Newspapers told stories of explorations, empires clashing, art, and literature.
The more innovations developed, the more people looked forward to reading them. Therefore, lean typography had to make way for the bold and beefy typefaces that were reminiscent of the period.
Thanks to mechanization and advancements in printing technology, these large typefaces were hard to miss. Big and screaming for attention, they dominated newspaper headlines, pamphlets, billboards, and posters.
Get your designs noticed today with their help. Here are some of the best 1800s style fonts to give your works a bold and daring vibe.
Inspired by antique wood and chromatic type from the 1800s, this gem from Jamie Clarke Type creates a great variety of decorative combinations for a truly eye-catching effect.
Designed with inspiration from art nouveau and packed full of vivacious curves, Intellecta Design infused this font family with graceful character that works best for display purposes.
This vintage and thick typeface from Paperwitch has four styles (Regular, Outline, Gradient, 3D Extrude) to choose from. Feel nostalgic for carnivals, great coffee, and vintage barber shops when you use this set.
Pick up this strong font today by Jordan Kabalka for your posters, labels, and logo projects. Inspired by vintage magic shows of the late 1800s and early 1900s, it's a great addition to any designer's toolkit.
Lend a new flavor to your works using this typeface from Aerotype. Handmade and obviously vintage, its distinctive imperfections is sure to attract the right audience.
This one font by Proportional Lime offers a wide range of looks, depending on your purpose. Its strength lies in its versatility. Use as is for headlines, titles, and more, or combine with its light, regular, bold, condensed, or expanded versions for more depth.
Vintage fonts, like this one from Fontry West, will help add impact to design projects when you need it. With its exaggerated sharp serifs and condensed forms, it has true character but still plays well in more modern designs.
This set contains the Applewood, Bootstrap, and Buckboard families. Made by Aerotype, it's a wonderful addition to any collection of 1800s style fonts.
Be the rebel that you are – and show it on your works, too, with this little typeface from It's me simon. It's available in four (4) different styles (Regular, Grunge, Spur, Shadow) to truly showcase that Wild West vibe.
A variant of the famous Applewood™ by Aerotype, it works as great as it looks.
An old-fashioned script font inspired by 19th century handwriting, this delicate typeface from BlackFoundry was co-created by Gia Tran and Jérémie Hornus for your most sensible projects.
Need an original typeface that evokes the great Wild West? Say no more with this good ole authentic wood type font with its original patina created by Aerotype.
Created from scans of original letterpress type, this font from Good Craft Supply Co. was designed to simulate over-inking to help add authenticity and show years of heavy use. It's perfect for labels and branding projects!
Need a classy, vintage font for the price of a bottle Tennessee Whiskey? Look no further from this gem created by Typocalypse.
Celebrate every design like it's the 1800s again, with this typeface by Imagi Type Co. Reminiscent of carnivals, circuses, and tattoo sign shops from the late 1800's, this product includes 30 Hipsterious vector shapes as a bonus.
Save time and money when you purchase this elegant type system by Latinotype. Imagine more than 20 vintage styles in one convenient and affordable bundle!
Got Victorian-revival style projects to take care of? Let this typeface by Ornaments of Grace help you out. With 12 weights to add wit and whimsy to your works, feel free to layer them for the best effect.
Bring on the 1800s classic touch of the decade by using this product by StoricType.
Hark back to the Victorian era with sophisticated gem from Fortunes Co.. Purchase today and enjoy bonus ornaments, outlines, celestial patterns, brushes, and more!
A font by wubstudio and inspired by late 1800s typography, it's a great addition to a designer's arsenal for creating vintage and custom culture themes for any project.
There's nothing like chic 1800s style fonts to bring the busy era back to life. Whenever you – or your audiences – want to be transported back to the industrial revolution, these typefaces are all you need. Download one (or two) products today and see what you can come up with.
Thousands of independent creatives from around the world are here to help. Browse through hundreds of handcrafted content to make your work life easier. Save ideas, comment on your favorites, and easily download the freshest picks of the day.
Free lettering worksheets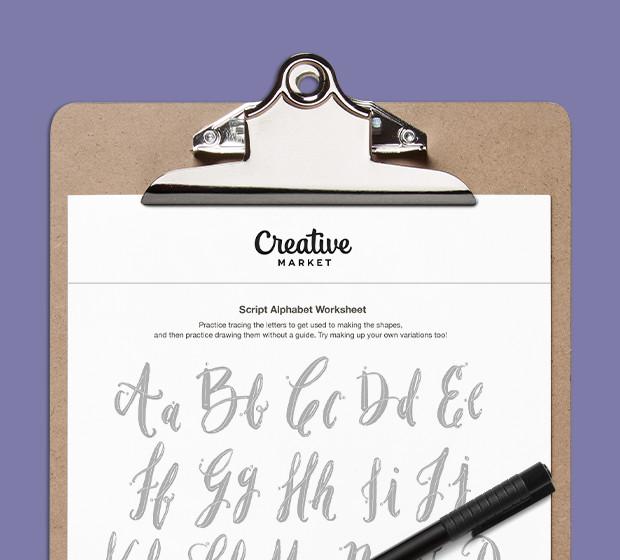 Download now!

Getting started with hand lettering?

Download these worksheets and start practicing with simple instructions and tracing exercises.
I'm a digital nomad and entrepreneur who loves bringing ideas to life. When I'm not working on inspirationfeed.com or fancycrave.com, I'm out taking photos. Follow me on Instagram: @igorovsyannykov
---