A Collection of Vintage Distressed Textures and Effects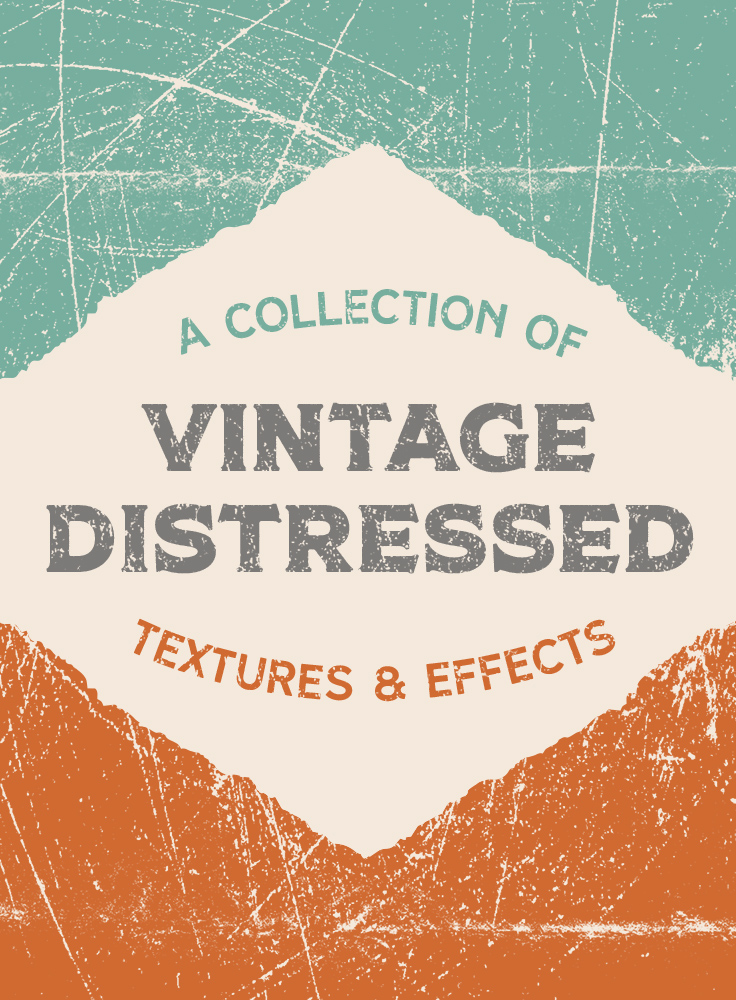 From 19th century engraving and delicate Victorian florals to the bold, hand-lettered look of 1950s advertising, what's old is new again in the world of design. Textures, lettering styles, and photo effects add the look of bygone eras to projects of all kinds — and this collection of vintage and distressed textures and effects has it all. The Letterpress &Dry-Ink Print Textures set is a handmade pack of 20 textures scanned at high resolution for posters, cards, marketing materials, and more. The pack includes a bonus set of 30 edgeless brushes.
This set of fully editable text effects captures the psychedelic spirit of the '70s with a variety of letter styles and text effects for promotions, event posters, headers, and invitations. The set includes 10 high-resolution PSD files, plus free fonts.
Inspired by the alternative music scene, the Alternative Printmaker set includes layer styles, texture patterns, brushes, and gradients for projects such as posters, prints, headers, and book covers. The set also includes a handbook of all effects for easy reference.
The Vintage Offset Printing Effects Kit adds the irregular, hand-designed look of old-fashioned offset printing to posters, prints, and packaging. The Kit includes seven Photoshop actions, plus a pack of vintage dry offset ink textures and a set of instructions.
Old Stamping Grounds is a new smart PSD product to recreate the look of vintage postage stamps. The set includes textures, artwork and stamp materials, plus editable Illustrator and Photoshop files of 29 postage marks and a retro color guide.
With over 71 different retro text effects, RetroInk includes graphic styles, textures and ink actions for adding vintage style to packaging, branding, posters, and prints. Designed for Adobe Illustrator, the set features the RetroLift effect, plus 3D styles.
The Ultimate Texture Toolkit includes 700 vintage, grunge and photo-poster texture effects for posters, prints, packaging, and branding. The set features layered PSD templates for creating photo effects, plus additional abstract photo and texture effects.
Atomica recreates the look of the mid-century Atomic Age with a variety of Photoshop actions for prints, book covers, posters, and headers. All actions come in both fully customizable and fully automatic formats, and the set includes a video tutorial on using all features of Atomica.
Inspired by the dry transfer sheets of pre-digital typography, Retroset is a collection of 18 retro ink and dry transfer effects for headers, posters, and marketing materials. The set includes individual Illustrator files for all effects, plus a PDF reference guide.
Timeless transforms text into authentic vintage lettering for prints, posters, branding and more with four actions for Adobe Illustrator. The set also includes six bonus textures in PNG format, plus detailed instructions for use.
With actions and textures that simulate the colors, scratches, and wrinkles of vintage photographs, this set of Photoshop actions and effects adds a retro look to digital images of all kinds. The set comes with high-resolution texture files and an overlay action, plus a user guide.
The Automatic Texturizer adds the look of retro newspapers to headers, posters, book covers, and prints. The set features a vintage Photoshop effect file, plus a bonus set of halftone textures, blank vintage papers, and a manual with all instructions.
Inspired by '70s T-shirts and classic album covers, SuperGrain adds grain effects to posters, apparel, headers, and branding materials. SuperGrain comes with extra ready-to-use ink textures and paper effects, plus a quick start guide.
Etch Vintage Photoshop Effects is a set of engraved Photoshop effects for use in projects ranging from branding to invitations. The set includes a background texture file and is intended only for use in Adobe Photoshop.
Featuring 10 fully layered PSD files, the Vintage Letterpress Effects set adds retro color and texture for posters, prints, and headers. The set comes with a bonus graphics file and a complete set of instructions.
The Quick Engrave effect adds an engraved look to photographs, artwork, and text. The Quick Engrave effect is fully customizable and includes two different engraving methods, plus a variety of different effects and a colorways generator.
The VHS Effect Template adds the analog footage look of old VHS tapes to logos, posters, book covers, and prints. The template is fully editable in Adobe Illustrator and includes 31 unique elements, plus a free font.
The Ink Stamp Effect set makes it easy to add realistic ink stamp effects on lettering and other graphics for prints, posters, invitations, and more. The set is designed for use only with Adobe Illustrator and also comes with an instruction file.
InkPad adds a genuine rubber-stamped look to text and graphics of all kinds with a single smart PSD that creates a variety of rubber stamp effects. The set comes with a choice of landscape, portrait, or square orientations, plus a set of vector background textures and a detailed set of instructions.
The Texture Press Ink Stamp Effects set adds easy ink stamp effects to text, graphics, and artwork of all kinds. The set also comes with added vintage and grunge textures and Photoshop brushes, as well as complete instructions.
Vintage and retro styles are here to stay, and these textures, brushes and other assets can add a touch of nostalgia, whimsy or elegance to thoroughly modern design projects of all kinds.
---
Products Seen In This Post:
Getting started with hand lettering?
Free lettering worksheets
Download these worksheets and start practicing with simple instructions and tracing exercises.
Download now!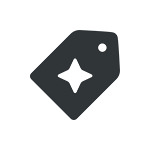 Creative Market