5 Creative Ways To Supercharge Your Resume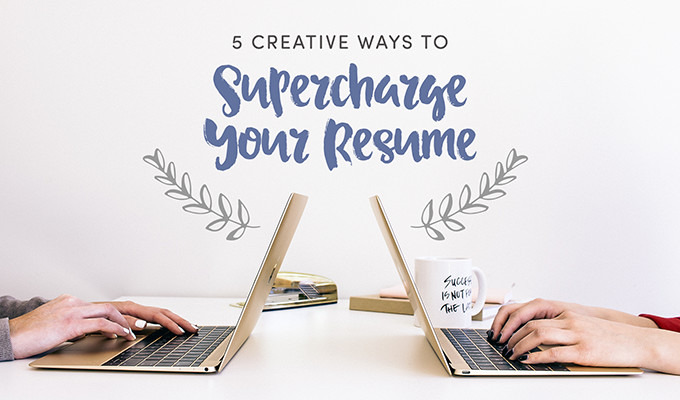 While Mother may have told us not to judge a book by its cover, in the business world, we are judged by a piece of paper.
Enter: the resume.
Not too long ago, people complained that a resume couldn't possibly contain even a third of what our full personalities hold. But today, things are a little different. We have more flexibility to show off our character with the fonts, designs, and dollops of creativity we choose to include.
If we're going to be judged anyway, we might as well give them something to look at, right? Here are five creatives ways to supercharge your resume!
Get Graphic
In a sea of small black text, the eyeballs of hiring managers rejoice when there's something to break up the wording. One easy way to do this is by adding graphics. Whether it's a tiny telephone icon sitting by your contact info or if you've created an infographic that showcases your level of fluency in five different languages, having a visual representation of your content is a solid way to add creativity to your resume.
Add Color
While we aren't suggesting you add a plethora of rainbow smears, a splash of color here and there can go a long way, especially when it comes to highlighting your crowning achievements. If bright solid colors seem a little too aggressive for your taste, try a neutral or a soft watercolor tone to add a hint of artistic subtlety.
Picture This
It's been said that putting a face to the name is a good way to remember someone. The same is true for a resume. Adding a headshot is one way to create a connection and add more personality. Just be sure that if you include a headshot, it is high-quality and professional (aka no selfies!).
A Two Pager…?
Since high school, we've been told time and time again that resumes are to be kept at one page. However, as more creative job markets start to open, the stark rules of the past are starting to bend. Depending on your experience, a two-page resume can be necessary. Use the extra page to say everything you want to say and format it in a way that is visually appealing. Also know that just because you have added room doesn't mean you can 'word vomit' and include every internship you've had since high school. Be selective and make sure every aspect of your content is crucial!
The Extra Mile
Once your resume is clean and polished, make sure the rest of your documents are as well. If you're including a cover letter, make sure it matches your resume (especially if you have a distinct theme and color palette). If you have time before the deadline, consider sending in a physical copy of your resume. Include a matching envelope and your business card to show your soon-to-be hiring manager that you put in extra effort for the application process and will put that same work ethic towards your new position.
---
Products Seen In This Post:
---
Shanna Fujii is the Editor-in-Chief at Bloguettes. When she's not busy editing & writing, she's on the hunt for food that's not good for her and crossing things off her bucket list. She's a scary movie junkie and will never be caught without a pair of worn-in Converse.
Free lettering worksheets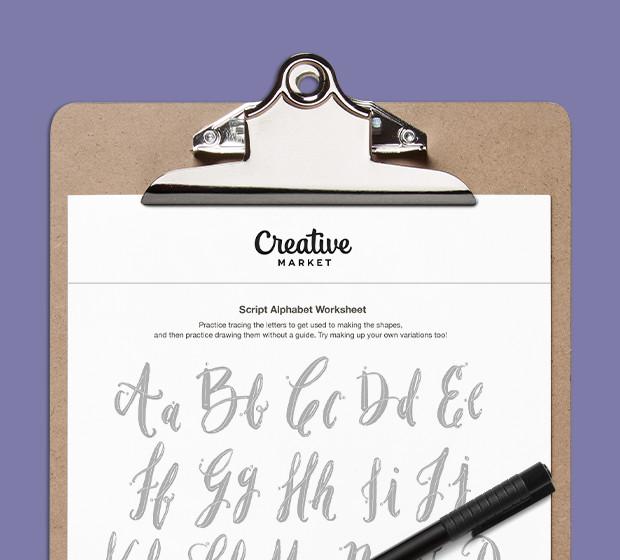 Download now!

Getting started with hand lettering?

Download these worksheets and start practicing with simple instructions and tracing exercises.
Sick of the same old stock photography all over the internet? We were, too. That's why we created Stock that Rocks! Now there's a place to get (affordable!) stock photos that are minimal, functional, and totally practical.
---