5 Reasons UX is Crucial to Web Design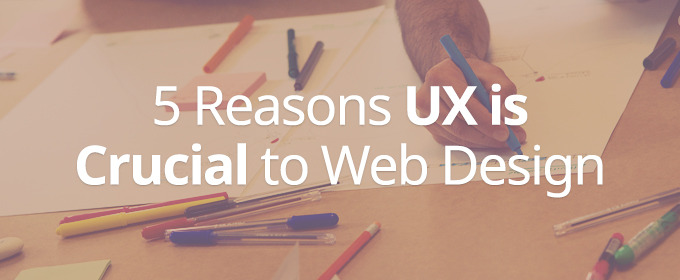 The secrets to a successful web site are fairly simple, grounded in the basic principles of design. A strong, effective site will be both eye-catching and memorable, and will have a sense of uniqueness on some level—such sites will stick out in the viewer's mind compared to competitors, and be that much more likely to draw in return traffic.
However, good design doesn't begin and end just with the product's visual aspects. In order to truly succeed and promote customer satisfaction, a web site must be accessible and user-friendly; in other words, it must place emphasis on user experience, or UX. Paying attention to UX early on will lead to a better resulting product, for reasons including the following:
Harmony Between Technical and Aesthetic
Typically, one uses "web design" to refer to the aesthetic aspects of a site—colors, content placement, font choices, and so forth. UX design, however, tends to be considered a fairly distinct field, with web designers and UX designers being different people with different philosophies. The two are at times seemingly in direct conflict; web design encourages experimentation to keep the site from looking too formulaic, while UX design promotes a keep-it-simple mentality.
Though the two fields are different, they work together very well when synchronized. Think of web site design like constructing a building: the web designer comes up with the look and feel of the structure, appealing to a visitor's senses, while the UX designer creates the path the visitor will follow through it. The design process works best when both concepts are created in harmony from the beginning, and will be easier than trying to build better UX into an existing site.
Accessibility Across Platforms
Technology for accessing the Internet is broader than ever today, and this makes UX design especially crucial. You want a customer to have a good experience with your site regardless of what kind of device he or she is using, whether it's a desktop computer, a smart phone, or a convertible laptop tablet.
Planning for strong UX across multiple platforms is tough, but the earlier you start, the better. It'll be easier to design several variations of your site from the ground up than to be forced to completely change an established design later on.
Understand the Customer's Perspective
Studying up on UX design, both in general and as it relates to your web site, offers great potential for empathizing with your customer. UX design challenges you to see things from the customer's perspective—you have to think about what they'll look for, what they'll be drawn to, and why they might choose to visit your site in the first place. Thinking critically about these concepts will help you design a more user-friendly web site, but it can also greatly help you to better serve and connect with customers in general.
Present New Ideas in Comfortable Ways
New technology might be advanced, but if people have no idea how to use or approach it, it won't succeed. UX design is critical in earning a new concept or idea mainstream acceptance, and your web site is no exception. As Internet technology evolves, some users may be scared off—it's up to you and UX to bridge the gap.
UX design essentially challenges you to stay one step ahead of your customers, maintaining a solid understanding of complex concepts so you can present them in simple ways. In regards to your web site, this means, again, keeping things simple—the inner workings of the site remain hidden, showing the customer only what small, digestible parts are necessary to use it.
Drive Business Success
This last point is simple, but is perhaps the most fundamental reason to pay attention to UX. While a strong visual motif will go a long way in your web site's success, ultimately, when it comes to actually driving business, UX will be the difference-maker. A site's user-friendliness is a subtle, but effective call to action, and ensures repeat visitors.
Web sites, like any other product, can look pretty, but function more directly affects a user's satisfaction than form. The secret to successful web design is as simple as understanding UX and implementing it properly.
Free lettering worksheets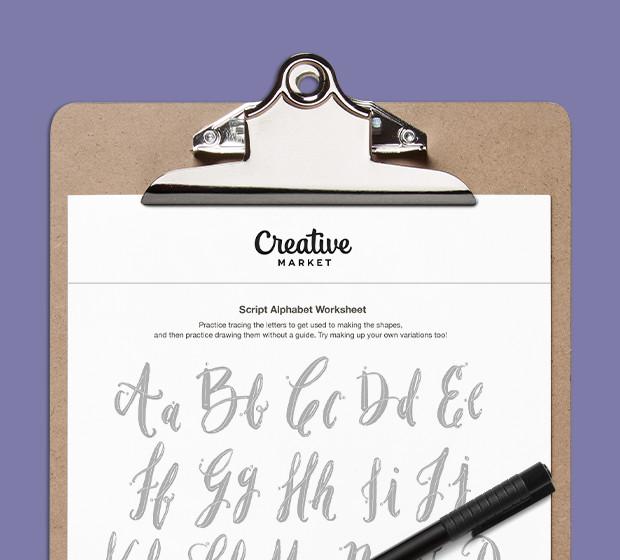 Download now!

Getting started with hand lettering?

Download these worksheets and start practicing with simple instructions and tracing exercises.