5 Steps to Make the Most of Freelancing
Freelancing can be one of the hardest parts of becoming a graphic designer. It takes a lot of time and effort to put your professional work into a place where it can be seen by potential clients. And what can be most frustrating at times is that there is no clear set of instructions on what you need to become a good freelance graphic designer.
Sure, there are books, blogs, and tips and tricks lists– much like this one– that can give you an idea of what you're supposed to have, but when it comes down to it, you are the person who has to market, manage, create and sell your work. I like to think of it as being your own one person company. While I don't possess any magical key to success, I do have five steps that will make sure you're getting the most out of your work as freelance artist.
Step 1: Give Everything The Five Second Test
Chances are, when a potential client is looking at your work, they'll spend between five and ten seconds before they decide whether or not it's worth more of their time. This means you should make your presentation materials (i.e., your portfolio, your samples, your mock-ups, your website, your business cards, etc.) grab a client's attention in five seconds.
It may seem daunting, but that's only if you see it that way. I see it as a challenge. Now that you know what you're up against, tailor your material to fit this standard.
Step 2: Save Time Wherever Possible
As I said above, freelancing can be like running your own company, with little to no help from other people. However, we live in an age where technology exists that makes it easier to streamline your business. Use apps like "IFTTT" (if this, then that), which use one app's notification to signal another app to function.
For instance, if you share a new link on your Facebook have this app trigger that post to be tweeted as well. While this may not sound like a big time saver, if you create a bunch of them to accomplish smaller tasks, they add up to a lot of time spent actually designing.
Step 3: Keep Your Portfolio/Resume Up to Date
I know personally that this is one I struggle with the most, but trust me, if you get into the habit of updating your portfolio and resume as soon as you complete a new job or learn a new skill, you'll save so much time in the future.
An easy way to make this habitual is to add it to your to-do list for a certain project. If you make refreshing your resume/portfolio a task on each job, you won't have to worry when you want to apply for something new and realize you have an hour or two of work ahead of you making sure everything is current.
Step 4: Treat Your Freelancing Like a Real Job
This may sound obvious, but it is often overlooked. Just because you can work from home doesn't mean you should work on your new designs in your PJs. Imagine that you, as your boss, is checking up on you. If you were managing a design firm and you saw your employee checking Tumblr every five minutes, walking to the cabinet to grab a snack or playing with their cat when they were supposed to be working, would you be happy? Plan out your day just like you would at work: set a schedule (including lunch and breaks) and stick to it!
Step 5: Research, Research, RESEARCH!
This information is just the tip of the iceberg that is information on freelancing. There are plenty of sites for you to get help on freelancing and places to make some extra money. Here are some resources to check out:
What Are Your Favorite Freelance Sites and Tools?
We'd love to hear all about your freelancing experience. Leave a comment below and tell us some lessons you've learned for success, and what sites you find invaluable.
---
Header image created with Vintage Logo Bundle and Tablet, stylus and notepad 1.
---
Getting started with hand lettering?
Free lettering worksheets
Download these worksheets and start practicing with simple instructions and tracing exercises.
Download now!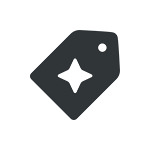 Creative Market