5 Tips for Building an Email List on a WordPress Blog
I think that a big portion of webmasters are only now grasping the fact that building an email list is so important, as it enables for easier communication, and overall readership experience.
Unfortunately, we might believe that everyone is like us, always ready to read the next article, but that is simply not true, there are people who enjoy our content and are willing to share it, but would rather receive it in email format, so that they can read it later on – on the go!
Building Your Email List
Your email list is pretty much going to be a way of reassuring yourself that you've always got people waiting on you, eager to reader your next piece. They might not read them all, always, but there is surely going to be a lot of social activity going on.
Building an email list is like building a circle of friends, they'll always be there for you, though sometimes the opinions might differ from each other.
The Signup Process
It's known in the industry that a lot of the time, you've got to give something back to your readers, in order to encourage them signing up. You could call it the traditional give & get concept, and I've found it to be very rewarding in the past.
Just like it is important to give your readers something in return for their email address, it's a good idea to consider a professional placement of your email signup forms. You might want to have one in the sidebar, and one at the end of the post – to really make that statement felt.
There are those visitors who never scroll past the top of the page, while there are those who get to the bottom of the post, and so it's nice to engage them in some sort of action as a reward.
Choosing Your Subscription Service
While it's okay to use your own WordPress installation to store email addresses, nowadays there are services available, like MailChimp and AWeber for example. I recommend trying out MailChimp first, because it offers a free plan for up to 2,000 subscribers.


The downside is that you don't get to have an autoresponder, which is a way of keeping touch with your newly subscribed visitors. It's also very easy to get started with MailChimp, and there are plenty of signup forms and templates to choose from.
Thanks for Commenting

It's highly recommended to use this comments plugin on your WordPress blog, to help you raise awareness of your own subscription system.
You can easily create a new page (once the plugin is installed), and insert in there a subscription box; and from there on, every time someone leaves a comment on your blog, they will get redirected to that page, and offered to signup to your newsletter.
During my own A/B testing of this plugin, I saw a massive 150% increase in subscriptions once I activated this plugin. It simply goes to show that those people who leave comments on your blog, are also more likely to subscribe to receive more of the same content.
Try SumoMe for Building Your Customer Base

Our list has come to an end, and I wanted to end it with a BOOM! SumoMe is a fairly new application that has recently entered the market, and I have to say – it's also one of the nicest I've ever had the pleasure of working with.
Here are just a couple of reasons to try this app:
Collects emails without being annoying. List Builder only asks for an email address at the optimal time, when a visitor is about to leave.
Mobile-optimized. About 40% of my personal blog traffic is mobile, yours may even be higher. Most email collection tools or programs aren't compatible on mobile. This is 🙂
Quick and Free. It takes literally 47 seconds to add the plugin and start collecting emails.
are you still here? I thought you'd be all over it by now. 🙂
You can easily build your own custom signup for, or integrate with top services like AWeber, Constant Contact, MailChimp, etc,. It's all customizable, and you also get an extra highlighter plugin to allow your visitors to select any area of your website and easily tweet it.
Conclusion
Building your first email list might seem like a daunting task, but it's not really all that difficult, you only need to get your first 100 subscribers to understand how easy it is and how easy it is to grow that list.
++++
Catalin is the founder of Inspired Mag and a strong ambassador of TeslaThemes – one of the most original WordPress theme shops out there.
—
Header graphic by Mousecrafters.
Getting started with hand lettering?
Free lettering worksheets
Download these worksheets and start practicing with simple instructions and tracing exercises.
Download now!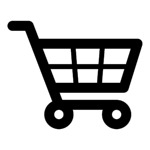 Catalin Zorzini
Ecommerce Platforms is an unbiased review site that shows the good, great, bad, and ugly of online store building software.
View More Posts