5 Web Design Trends on the Decline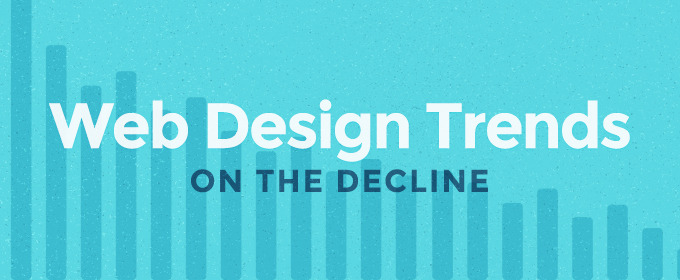 As technology changes from year to year, so too does design – and from one year to the next, it's normal to see certain web design trends fading out of style while others become more popular. There are lots of new exciting trends on the horizon – like the use of single page design with parallax scrolling, flat design, or video backgrounds – but ever wondered what those new trends might be replacing? If so, check out the list below. It contains 5 trends that will most likely be fading into the background in 2014.
1. Flash Introductions
Back in the day, web designers used flash intros on a site to grab the attention of a visitor, give them something cool to watch and make them want more. Now, flash is out – but having to watch a video before you get to the info you really want is just a hindrance to web users. Instead, designers are incorporating video design into page backgrounds, so that you can still see an impressive video, just at the same time as you are exploring the page.
2. Complicated Forms
In the past, websites – particularly e-commerce sites – had users fill out long forms to share information or make purposes. Today, however, there is more of a focus on UX than ever before – so designers are getting rid of long, extensive forms to get user information. Instead, forms are now asking for basic contact info or linking to a site like PayPal, which most likely has a user's financial info already save and can be used in a click. Web users are more likely to do business with a site that is fast and easy for them to use.
3. Complex/complicated and Skeuomorphic Design
While skeuomorphic design is not dead yet, web design experts are predicting it might be done pretty soon. The design, which creative an impressive, nearly 3d visual effect is cool to look at, but designers are eschewing it these days in exchange for flat design, which uses smooth, simple, minimalist images and lines. Flat design is being used more than ever, which shows a growing focus on simple UIs and good UX. With the shift to flat design also comes a turn away from other complicated, complex design elements, which only serve to clutter pages and distract users from the task at hand on the site.
4. Stock Photos
Online, there are libraries of stock photos that designers can use for free (or pay to use.) What results is that many websites end up using the same photos on their page, making it not only confusing – but also boring and unattractive – for potential customers. These days, web designers are turning away from stock photos and using their own customized photos to communicate something specific about their business; designers are also using even more complex elements like video backgrounds for their site – which means no more identical, un-distinguishable sites.
5. Pop-overs
(No, not the delicious baked treat.) One of the most annoying things to happen when you're viewing a web page is when something pops up and blocks what you're viewing or trying to accomplish. Today, web designers are opting away from the pop-over, which pops up in the middle of viewing a site and prompts you to sign up for something else or accomplish something else on the site. This will encourage visitors to actually stay on the site and make a transaction or finish what they came for, and find the place to sign up for whatever is being offered on the site, should they so choose.
Sources
Free lettering worksheets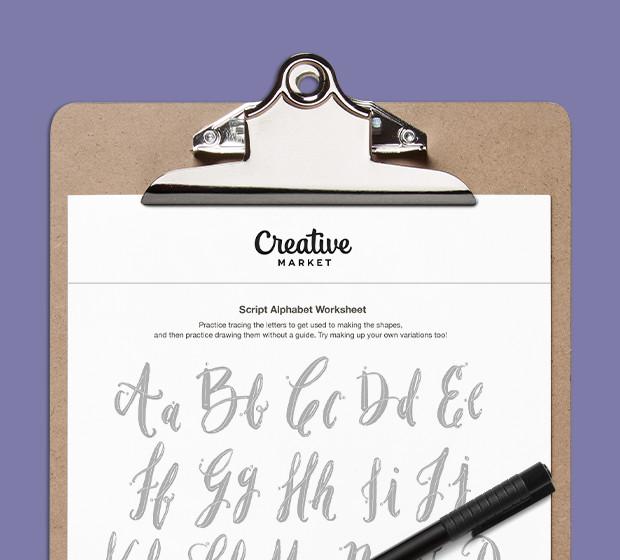 Download now!

Getting started with hand lettering?

Download these worksheets and start practicing with simple instructions and tracing exercises.
I'm a recent graduate of the University of San Francisco with a degree in Biology and a passion for the creative arts. I love building websites, trying new things, and I have a passion for social media.
---