50 Smoking Hot Design Resources for Summer
Summer is almost upon us and with it comes a slurry of hot new designs to get your media ready for sunshine. Here's a great selection from Creative Market's finest designers so you don't have to waste your fun time sitting in the shade sorting through pages and pages of designs.
Graphics
7 best selling floral sets that will add a summer flare to any banner, header, or invitation.
Bring the summer sun into your designs with this set of 150 retro sunbursts.
These beachy digital papers will give a tropical twist to your next project.
Headed to Lolla, Bonnaroo, Firefly, or another music festival this summer? This illustration sets the tone for you.
Add one of these hip summer insignias to any summer snapshot. We used them to make the header image at the top of this post!
Pack up your suitcase and hit the road with these lovely luggage graphics.
Is your text still out in the cold? Bring it to life with this pack of playful, hand drawn sunbursts.
Take your design for a walk on the beach with these sand textures.
Make your summer picnic photos pop with this set of 10 digital scrapbook papers.
Embrace the great outdoors with these survival icons. You'll spot the fire icon in the header graphic for this post.
Use these patterns to bring some summer fun to your next design.
Sail away with this cute pack of hand drawn nautical clip art.
These cutsie summer graphics will have you heading to the pool.
Give yourself a vacation at let these summer icons do the talking.
Use this Watercolor Background pack to give a soft summer touch to your design.
Stop at smell the roses with these lovely floral backgrounds.
Counting the days till your summer vacation? These retro Hawaiian posters should help to hold you over.
Throw some burgers on the grill and enjoy a summer night with this BBQ graphics set.
When life hands you lemons, use these adorable lemonade patterns.
Fonts
I scream, you scream, we all scream for fun summer fonts. "Creamsicle" will give a lighthearted feel to your next project.
Send your design to summer camp with "Camp Land".
"Summer Jams" cartoonish style will bring the carefree spirit of summer to your design.
A stylish contemporary brush font perfect to instill that fun summer feel.
"Sundowners" groovy style will bring out your wild side this summer.
Need a font to celebrate to forth? "Number Five Rough" just screams Americana.
The Festivo Font Family is a handmade, layered font that includes several texture and shadow styles. It'll look great on your summer-themed posters and flyers.
Photos
Curl up with your lovebird for this sweet summer photo.
Get your grill on with this great BBQ photo (another resource used in this post's header image).
This refreshing summer photo is sure to quench your thirst.
One look at Paradise Beach and you will practically feel the sand between your toes.
Even if you are stuck indoors, take a vacation with this beautiful beach photo.
When was the last time you made a wish and blew on a dandelion?
Craving butterfly kisses? Fly away with this lighthearted photo.
Polly want a cracker? "Brightly Colored Parrot" radiates summer colors.
One ticket to Florence, please.
Conclusion
Find any super summer designs that weren't included but thought they should've been? Post them below and share the fun with everyone!
Getting started with hand lettering?
Free lettering worksheets
Download these worksheets and start practicing with simple instructions and tracing exercises.
Download now!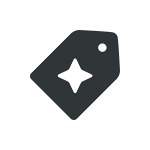 Creative Market