70s Graphic Design Trends With Today's Tastes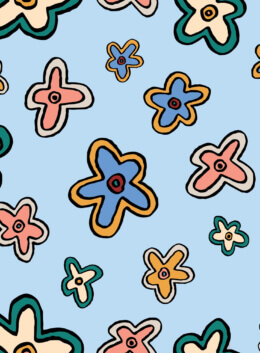 The 1970s was a time for revolutionary typography that influenced graphic design in such an irreversible way. Modern projects that emulate a retro touch are now synonymous to this decade. But what exactly makes a design retro and very specifically the '70s?
Graphic Design History: the '70s
If the 1960s relied on dripping psychedelic imagery and self-expression, the 1970s was a time for further experimentation, collective movement and deviations from the decade that came before it. Depending on who you ask, the '70s was both a great and bad time for graphic design. The combination of radical choices and nostalgic vibes gave the '70s a rocky history, following the trend of pop culture and the events at the time influencing design choices.
Evolutions in graphic design in any era are always rooted in both commercial and social advertising. Brands and social movements utilized all the ways they could mass produce prints and posters, and the right designs always gained the most attention and recognition. Combining photography and eye-catching typography became a mainstay of brand work while illustrations became accessories to more bold political posters.
'70s Graphic Design Style Summarized
The 1970s graphic design became recognizable for its use of a few mixed media methods in a variety of ways and degrees of application. Business advertisements typically used photography and illustrative typefaces to highlight real people promoting their products.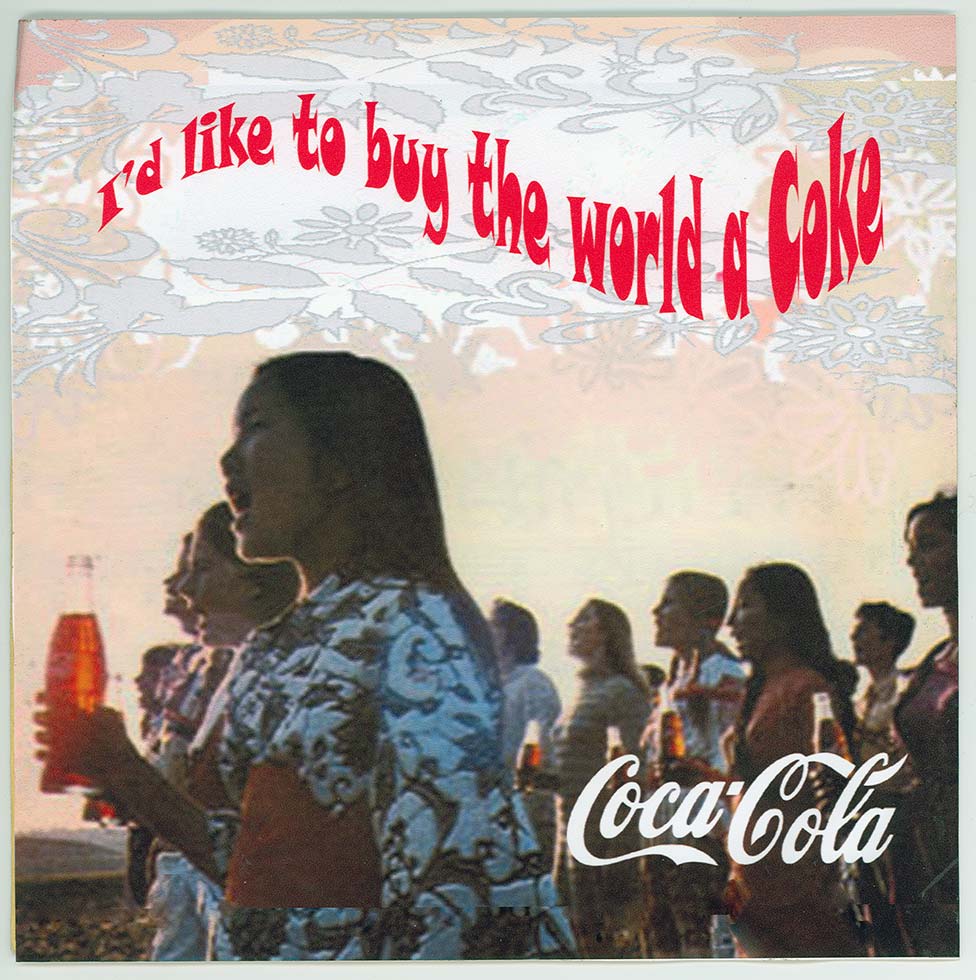 I'd like to buy the world a Coke ad from the Coca-Cola Company
Pop culture art and social movements, on the other hand, made the most use out of collage-style combinations of bold patterned shapes and cutouts of magazines. Even movie posters were heavily influenced by the style, with designers balancing typography with larger than life graphic elements of objects and people.
Clint Eastwood's Thunderbolt and Lightfoot 1974 by Kultur Arts Studios from Fine Art America
Popular '70s Graphic Designers
Graphic designers are encouraged to take a look at the great designers of the 1970s. They are not required to do so, but this can be a great entry point into understanding this historical style while brainstorming for your own creative projects. Here are a few noteworthy names for some of the work you probably recognize.
Neville Brody is a London-based graphic designer famous for his work with pop punk bands in designing album artwork in the '70s. This eventually gave way to a career in art directing for music magazines. He's also known for his later work of designing the typeface for Channel Four, the BBC and the Guardian. Other institutions also continue to use his work today.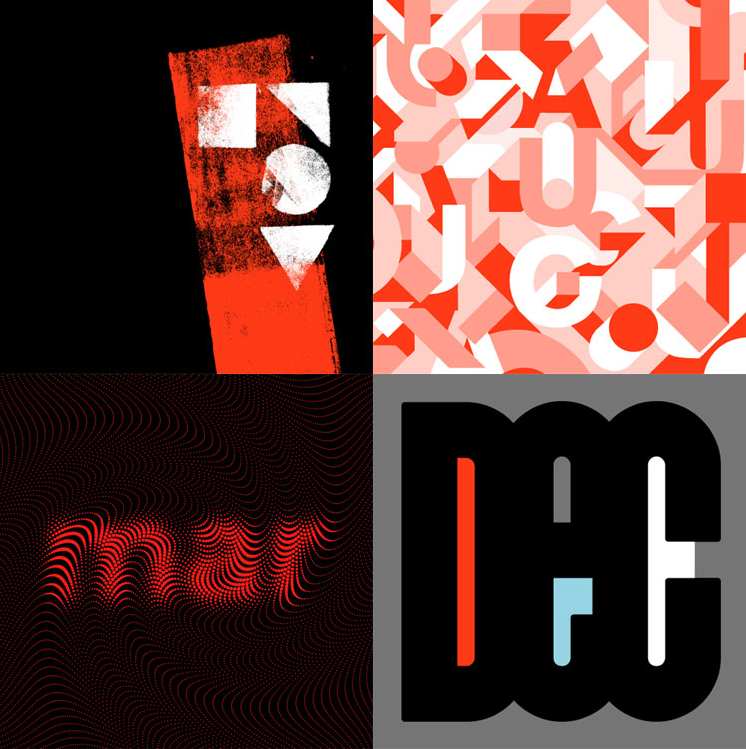 Neville Brody's work from Design is History
Another famous graphic designer of this decade was Milton Glaser. His most iconic design, I Heart NY, was an unexpected success. Even Glaser himself did not expect for the deceptively simple design to be used widely, globally at that, even today. It has been adapted for other locations all over the world, with various designers scrambling to come up with their own version. As an influential name in the graphic design industry, Milton Glaser had a life and design career that could be described as amazing. You can read about his greatest takeaways here.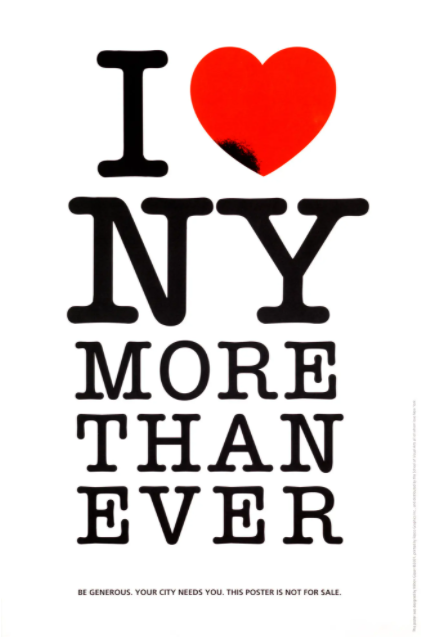 Milton Glaser's I Heart NY Poster from The New York Times
Peter Saville is a name in graphic design history that transformed album art style into a bold and elegant reflection of the bands he worked with. His most iconic work, the album cover for Joy Division's Unknown Pleasures, is still a notable influence on pop punk rock music today, being the primary inspiration for the AM album of indie rock band Arctic Monkeys.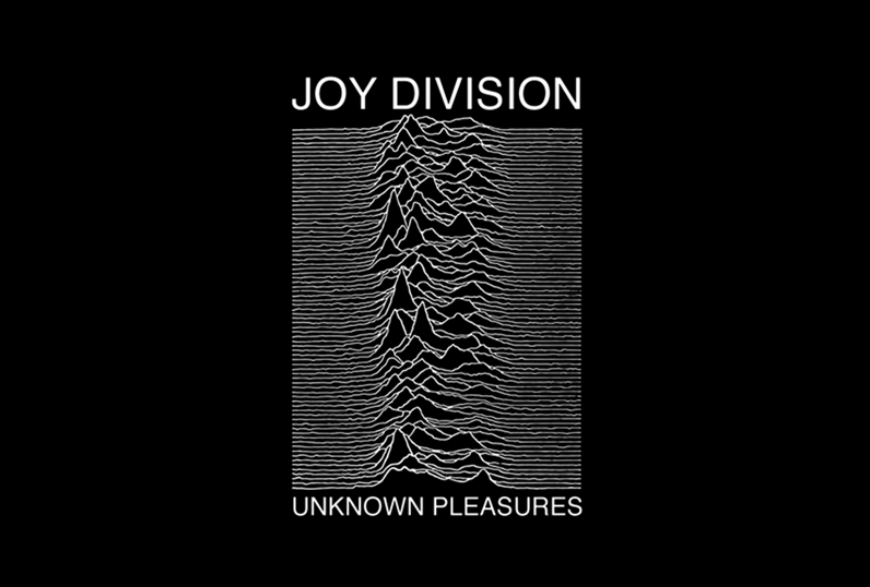 Joy Division's Unknown Pleasures album art designed by Peter Saville from Typeroom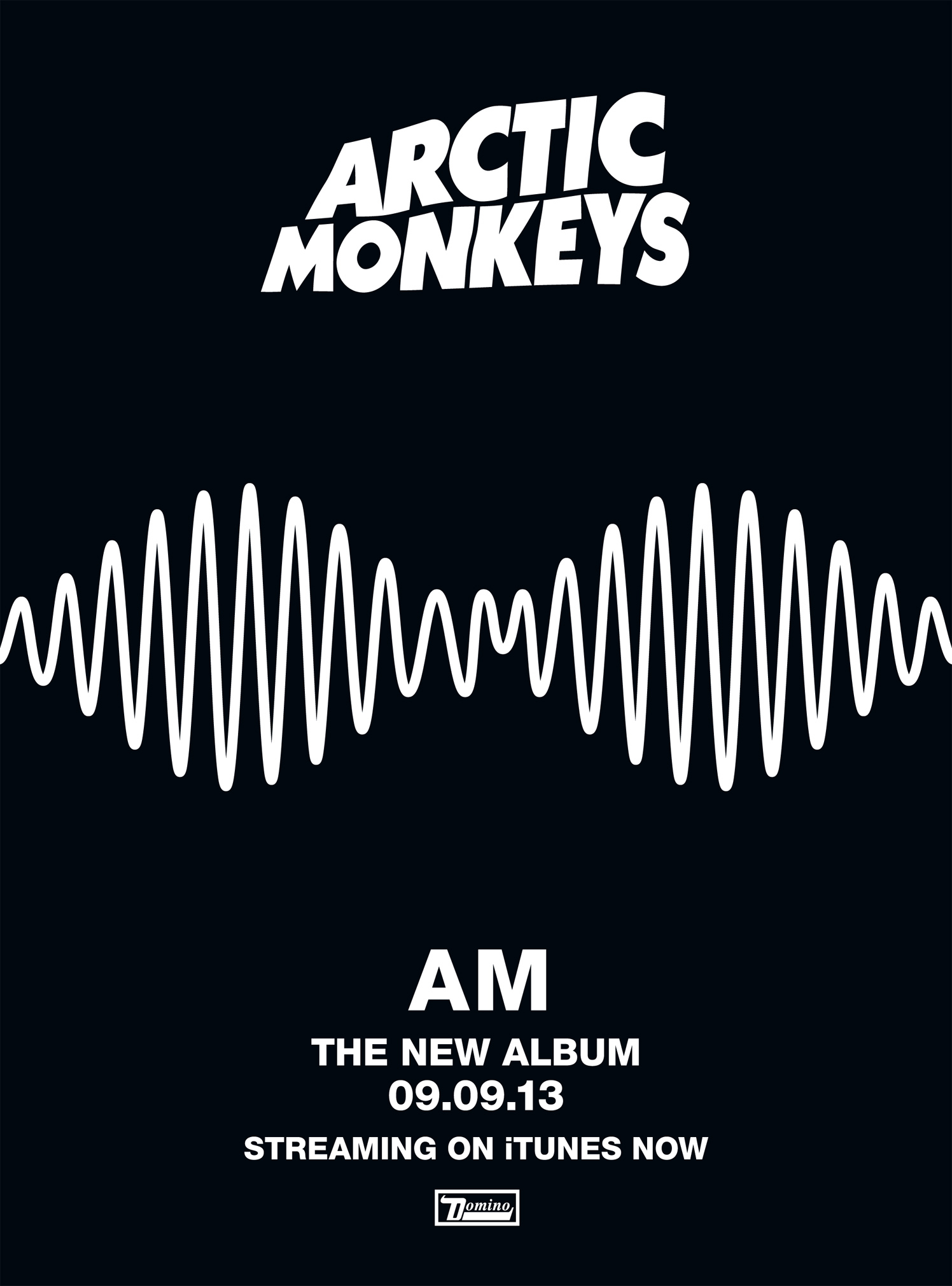 Arctic Monkey's AM album art designed by Matthew Cooper from Typeroom
Elements of '70s Graphic Design
Some of the most basic elements of '70s graphic designs include a combination of the following:
Simple shapes
Clashing colors
Freeform typography
Hippie motifs
70s Rock music
Just like in most art styles, though, not all designers stick to these elements to make a single design. Great designers usually make use of the different combinations of elements that make the most sense for the idea they want to promote — be it a brand, a band, or a message. You can read more about how the 1970s patterns made its way back into modern design mockups in our blog.
1970s Graphic Typesetting
The recognizable 1970s font styles owe their infamy to the typesetting technology developed for mass printing. These technologies included the Letraset and the Visual Graphics PhotoTypositor that designers used to create their iconic fonts and imagery. These letter design styles were freely developed and used extensively in all kinds of print and poster media for marketing a variety of events in that decade.
Pop Punk and Graphic Design of the 1970s
The 1970s is primarily associated with disco, but it was also a great decade for the pop punk music scene, where classic and hard rock bands like The Ramones, The Misfits and Generation X gained traction before being widely considered as the music legends of today. Pop punk influence on graphic design looked edgy and alternative, making use of smudged inks and collages of letters and small graphics like this font from New Tropical Design, a Creative Market shop.
More out of this world artists like David Bowie and Elton John inspired graphic design that was bright, and character or persona-driven. The two musicians were known for incorporating clashing color schemes and loud graphics into their fashion and print ads. Heavily drawing from hippie culture, the other side of the '70s graphic design included rounded and stylistic serif fonts with bold colored frames in soft arbitrary shapes.
Examples of '70s graphics
Today's tastes of the historical styles incorporate similar inspirations while managing to take the same ideas into the new decade. Take a few notes and tips from our designers and their work to create your own projects.
'70s Graphic Art Examples
The 1970s graphics can vary depending on who among the influential designers and which theme you want to emulate for your creative project. Some common recurring concepts include the peace and love messages of the hippies, the wildflower child with contrasting color shades and psychedelic shapes, or the striking shapes of the disco scene.
'70s Logo Design Inspiration
Designing a '70s logo can be tricky without the right shape and color inspirations to go with your choice of font. Take a page out of the following designers and experiment with these fonts and color profiles to make your own logo.
Need more font inspiration? We have an extensive list of fresh and bold designs of Handpicked 70s Fonts for Fresh & Bold Designs that might work for you.
Disco Graphic Design Templates
Be it for moodboards or setting the vibe for your digital presence, channel those fun and groovy energies of the dancefloor with a few art kits and graphic packs that can jumpstart your disco-inspired project!
If you're looking to make a design for your disco-themed projects, these selections may be the best for you. The '70s remains to be an iconic decade in graphic history and can serve as inspiration for more fun creative projects or bolder brand advertising concepts.
For more kits and tips like these, feel free to explore your design sense with us and sign up here!
Getting started with hand lettering?
Free lettering worksheets
Download these worksheets and start practicing with simple instructions and tracing exercises.
Download now!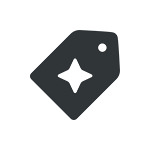 Creative Market