Showcasing Diversity in Illustration: Advice From 10 Artists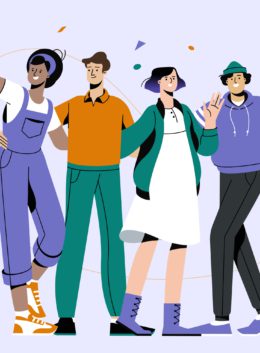 Diversity is a topic on many people's minds these days. For designers and illustrators, the question they often ask themselves is how they can meaningfully contribute to this urgent discussion on equality and diversity. Through the visual arts medium, designers and illustrators have more power and influence than they may realize.
When it comes to showcasing diversity in your illustrations, don't rely on stereotypes to create equity, as that defeats the purpose entirely. Instead, take the time to really get to know different cultures. Design and illustrate with a more sensible approach to how the world really is and looks.
To get experts' opinions on how to add more cultural diversity in illustration, we spoke directly with our Creative Market Shop Owners. We wanted to find out where they get their inspiration and references, how they do their research, and, ultimately, how they make their designs more inclusive.
Here's their insightful take on things.
1. Use real locations as inspiration sources
One surefire way to showcase more diversity in your illustrations is to base your drawings on a real location on the planet. This overcomes the temptation to stereotype since you're dealing with factual, on-the-ground information as opposed to mere assumptions.
In Alona Savchuk's case, her inspiration for her Social Diversity/Objects Collection was a trip to one of Sweden's most multi-cultural neighborhoods.
"The Diversity Collection theme originated in Stockholm, Sweden. There's an area in Stockholm called Rinkeby. I had the opportunity to feel the atmosphere of this area, and 90% of the inhabitants there are immigrants or first and second generation with foreign roots. They formed the basis of my collection. Also, I take most of my topics from the environment now that I'm in Poland. I watch women strike, smog in the air, and dirty water. You can already understand what will form the basis of my next collections."
To ensure this cultural diversity successfully makes it into her designs, Alona follows a particular process:
"First, I decide what the collection will consist of. These are mainly characters, banners, seamless textures, posters, and postcards. These can be applied in different areas or, for example, complete the site. I think about what colors would be better to convey the theme. I love black and white. I feel that such a combination means there's no need to consider details and get lost in colors. There is only the essence of what you want to convey," she revealed.
"Finally, I mostly create characters on paper. These are the main characters or the main composition; I supplement them with different elements, and, from this, I combine seamless textures."
2. Design realistic characters
Character design is a multi-faceted process that incorporates illustration, design, storytelling, and even technical skills in working with animation software. Character design is also integral to cultural diversity in illustrations since a large part of a character's design is based on outward appearance.
For Anna Minkina, an illustrator from Herceg Novi in Montenegro, character design is the basis for her design inclusivity, such as with her Nude Modern Diversity Collection.
"Character design is a big part of my job. I love the idea that every single person is beautiful in their individuality, no matter what age they are or what skin color or body type they have. Drawing diverse people is not only an interesting activity and a constant test of skill, but (I would like to believe) also a good thing for modern society.
As references for my sense of equality and diversity, I usually use photos of people I know or images from either Instagram or Pinterest. Using real photos also helps to show cultural trends (like hairstyles and fashion) correctly.
The representation of different cultures can help different people relate to the visual content much better."
3. Capture subtle physical differences
If you're truly committed to cultural diversity in your illustrations, there's no substitute for extensive research. Doing more than just scratching the surface of various ethnicities is the key to fairly representing different groups of people.
In Irina Mir's case, research is the differentiating factor that enabled her to create her latest graphic, Diverse Cartoon Avatars, and others in her collections.
"When doing research for my latest set, I looked into a wider range of ethnicities, aiming for a lot of diversity in people's physical appearances. For example, when trying to represent Asian people, it is often overlooked how Malaysian, Vietnamese, Chinese, Japanese, and Korean people may be different. The same goes for Central and South America. There's a huge visual diversity here, which is not really reflected in the broad term 'Hispanic,'" she said.
"I live in Chile, and it's an oft-discussed issue here how we have a variety of people of all shapes and colors, but the actors and models we see on national media and billboard ads are selected to look tall, thin, and blond. This is not how an average Chilean looks and isn't representative of the people I interact with daily. I believe it's important for our visual culture to reflect the diversity of our lived experience."
Something as accessible as Google Images can go a long way toward enabling this diversity research.
"I just did a ton of Google Image searches with keywords like 'middle-aged Indian woman,' as one example. It's about paying attention to those photos that look more candid and trying to see common trends (like how women tend to style their hair, which tends to differ between cultures and among ages).
4. Seek balance in your compositions
Instead of only focusing on one racial representation in your drawings, you could try to include an equal quantity of various ethnicities in the graphics you create, along with a balance between gender representations.
That's what Franzi of Franzi Draws did for her Huge Collection of 220 Diverse Faces set, with good results.
"For the diversity face set, I loosely divided people into very generalized ethnic groups (Black, White, Asian, Latino, Arab). I tried to draw an equal amount of women and men for each group (15 women, 15 men, 7 boys, and 7 girls). I honestly didn't think too much about it. It was a very simplified, very loose guideline that I had in my head," she explained.
"Of course, in the process of drawing, the boundaries became blurry, and many faces fit into more than one group, which I like. I don't want to squeeze people into categories. My main goal was simply to create an illustration where white people aren't the majority and where everyone has a chance to find a face that they can identify with."
Using stock photo websites for inspiration and research also proves handy in Franzi's workflows.
"I tend to search for photos and portraits as an inspiration for my illustrations. I especially use photos from free websites like Pixabay and Unsplash to make sure that I don't infringe on any photographer's copyrights."
5. Eliminate stereotypes
This actionable takeaway is probably one of the more difficult ones for illustrators to apply consistently because some of it is subconscious due to pop culture and media dissemination. However, there are steps you can take to ensure that stereotypes don't make it into your illustrations.
As Spain's Beatriz Gascón, creator of the Family Big Set 1: Diversity graphic, understands it, artists should be careful not to replace a lack of representation with simple stereotyping.
"Diversity is everything. The world is not always fair, politics are not always helpful, and we, as human beings, do not grant an equal voice to everyone. That's a reality that we all should fight every single day and try to make other people understand. I cannot change the world, but I can try to give them a voice in my drawings, to give them representation," she said.
"About my research process, my main concern is stereotypes. Stereotyping does as much harm as non-representation. There are many types of stereotyping, from plainly hurtful simplifications to little needles we have stuck in our cultural baggage that we may not be aware of. I always try to be conscious and sensible by trying to use empathy. Addressing diversity requires attention and respect. I try to surround myself with people who are different from me."
It also comes down to being discriminating in what sources you use to do your illustrations justice.
"About my sources, I try to avoid the instant search on Google (again, probably full of stereotypes). I follow a lot of artists, and I try to follow diverse artists."
6. Research your subject matter thoroughly
When conducting research for cultural diversity in your drawings, it's important to truly understand the subject matter. Instead of just changing an attribute or feature of your character here and there, be sure to create wholly unique designs for them across different cultures.
Lana Elanor practices this when in her workflows for her illustration process. It begins with honest and fair research right from the start.
"One of the common mistakes is when artists go with attributes and clichés instead of creating different people. For example, when I was working on my Abstract Gallery Modern Women's Prints collection, I researched and decided to make different women instead of just adding some significant attributes to 'average' people. I believe the 'create-average-to-sell-more' era is finally going to end, and people want to recognize and be recognized," she reasoned.
"So in Abstract Gallery, you can see unique women with their different styles, backgrounds, and stories behind them. It's not about just recoloring one to get another race; they are obviously completely different women with many features to better reflect real people and achieve the goal of celebrating diversity. And this makes these women alive.
It is a modern issue, and we all still should understand and learn so much about it. We need to widen the spectrum of our perceptions of what exactly inclusivity in art means to the world and how it impacts real people."
7. Study history and empathize with other points of view
Equality and diversity can only come about when you apply empathy, which begs the question, how do you become more empathic? Walking in someone else's shoes is something we all strive to do, but many of us fall short, no matter how much we want to.
In the case of designer Jerome from Dedraw Studio, it comes down to a three-pronged approach, which includes learning about history, taking into consideration the viewpoints of others, and being a good listener.
To start working on an illustration like Black History Month Mosaic #BLM, I look at the events through recent history that have shaped the way we see these celebrations today. To be more objective and know what to include, I go online and read about other points of view. I think that listening to what these communities have to say (whether we belong to them or not) is key to helping us understand how they feel—and how to best represent that on an illustration."
8. Travel, both in person and through research
A recurring theme among some of our designers, with regard to inclusivity and cultural diversity in illustrations, is travel. Travel exposes you to different cultures, but, of course, that's not always possible for everyone, especially now during the pandemic.
For Antonio Santos from Spain, travel isn't just something you can do in person. It's also a journey that solid research takes you on, which results in learning and more equality and diversity in your illustrations.
"I don't just try to represent diversity when the subject itself 'demands' it. For example, when I designed my collection of wedding characters, I did it thinking that not only white people get married. That's something obvious, and that's why there are characters of different skin colors, races, etc.
Throughout my life, I have also been lucky enough to travel a lot. I have visited more or less 40 countries in Europe, Asia, Africa, and the Americas. This has undoubtedly been one of my sources of inspiration to create several of the characters in the collection of 125 Kids of the World Cartoon Style," he revealed.
Nonetheless, despite all his travels, there were times when he wasn't able to experience a culture in person, which is where travel through research takes over.
"I don't always have a personal reference, so in those cases, I look for information about the country from which I wanted to design a representative character. I look for something special, something that is unique to that country. Something that, if a person from that country saw it, they could identify it and feel that it represented an important and distinctive part of their culture or customs.
I remember, for example, the case of the character from Sri Lanka. It's a country that I wanted to appear in the collection, but I did not know any reference to design a unique and representative character of the country. After long research, I discovered that their traditional wedding dresses are beautiful and unique. The character ended up wearing the suit of a traditional groom from the country. That does not mean that everyone wears it. Still, I think that anyone from Sri Lanka who sees the character will identify him as a representative of their country, and that's what I was looking for.
The truth is that designing this collection ended up being a wonderful trip around the world for me, in which I discovered and learned many things."
9. Design so every team has players
You've heard it said that variety is the spice of life. So it is with drawing, too. When you honestly strive to include legitimate variety in your designs, you end up designing for cultural diversity as the natural result of your effort.
That's what Svetlana Vasilkovskaya does as she goes through her creative workflows.
"When I design with a variety of people in mind, I try to balance it so that all groups are approximately equally represented. For example, there should be approximately the same number of children, young people, and older people, half men and women. Among these three groups, I make sure that there are representatives of different people and races. That even means people with glasses and without, with hair and without, with features and without, etc.
This is all quite entertaining to make sure that each team is staffed with players, if you will. Different people inspire me. It is interesting for me to peer into their features and notice differences and nuances, and then, using minimal means, show it in lines and color spots," she said.
Svetlana's creative process is based on strong sketch work and her minimalist approach to design. Something as basic as navigating Google Images stirs her imagination and inspires her inclusive illustrations.
"Whenever I need to get ready to work on a design like this, I just grab pencil and paper and go to Google. For example, when I was drawing Diverse Crowd of People Wearing a Mask and People of the World Pattern, I searched for 'portrait' and just went through the results. If I liked a person, I drew a portrait based on his appearance in my minimalist style.
In the process, I could change something, like hairstyle or age, or mix it up. Take a hairstyle from one person, put on glasses from another, and take a face from a third. If I am missing some details, then I also look for them in Google Images. For example, when I drew men, it turned out that I like men in T-shirts. So I had to search for "man in a shirt" so that I didn't get a crowd of athletes.
The main thing is balance. If I see that one group outweighs another, I simply add representatives of the others."
10. Explore teamwork as a theme
When we think of cultural diversity, we don't immediately think of working together in teams. Yet, when you think about it more deeply, you begin to understand that working in teams is a great opportunity to promote equality and diversity.
For digital illustrator Mary Long, a team is the perfect setting for this.
"Each new illustration starts with an idea and a question: who might need it? Women's History Month inspired me to create my Strong Women Together graphic. I've designed this product to show the power and the opportunities of women when they're working as a team. Indeed, in the very diversity of the team or community lies its strength. I've included female characters of different nationalities and cultures, and I've worked on the details, skin tones, hair color, accessories, and clothes. I have shown the individuality and strengths of each female character. At the same time, the illustrations should promote a spirit of cooperation that is reinforced by this very diversity.
I visit various design blogs, and I'm following illustrators on Dribbble or Behance to make sure that my images are currently relevant."
We hope you've gotten some powerful, actionable takeaways from our group of expert Creative Market Shop Owners. These artists practice what they preach, which is clear to see from the diversity in their illustrations.
---
Products Seen In This Post:
Getting started with hand lettering?
Free lettering worksheets
Download these worksheets and start practicing with simple instructions and tracing exercises.
Download now!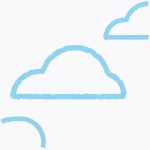 Marc Schenker
Marc is a copywriter and marketer who runs The Glorious Company, a marketing agency. An expert in business and marketing, he helps businesses and companies of all sizes get the most bang for their ad bucks.
View More Posts