8 Free or Cheap Alternatives For Photoshop
Adobe Photoshop is one of the most loved and used tools in the creative industry. In fact, it has become more of a verb now than a noun that refers to the software. Most creatives use it as a staple in their toolkit for a variety of things ranging from editing photos to creating graphics for their projects. However, Photoshop is an extensive software package and can be time-consuming to learn. So if you are looking for some alternatives, here are 8 amazing alternatives to Photoshop:
GIMP
The GNU Image Manipulation Program (GIMP) is the most popular alternative to Adobe Photoshop. It is a free, open-source software and is available in both Windows and Mac versions. It offers the complete suite of tools that Photoshop does, including enhancement, color correction, cloning, selection etc. A specific version of GIMP also offers an interface that is strikingly similar to that of Photoshop, making it super easy to learn if you've ever tried using Photoshop.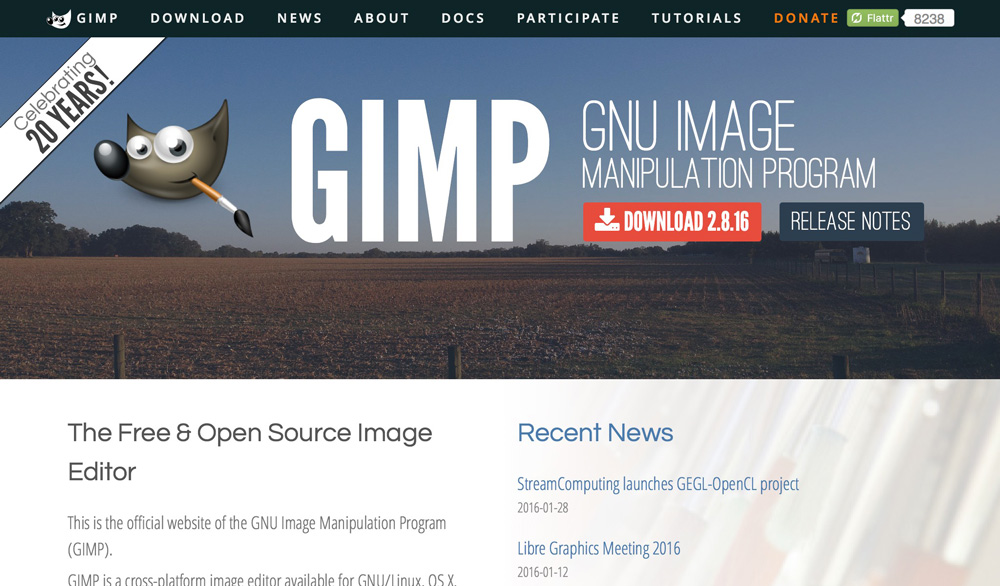 Affinity Photo
Affinity Photo is a photo editing software from Serif that was chosen as the best Mac app of 2015. The interface is similar to Photoshop making it easy to adapt for someone who is transitioning over from Photoshop. It supports RAW file editing and is packed with powerful tools for professional use. Although it's not free, it's a close and inexpensive alternative for Photoshop at $49.99.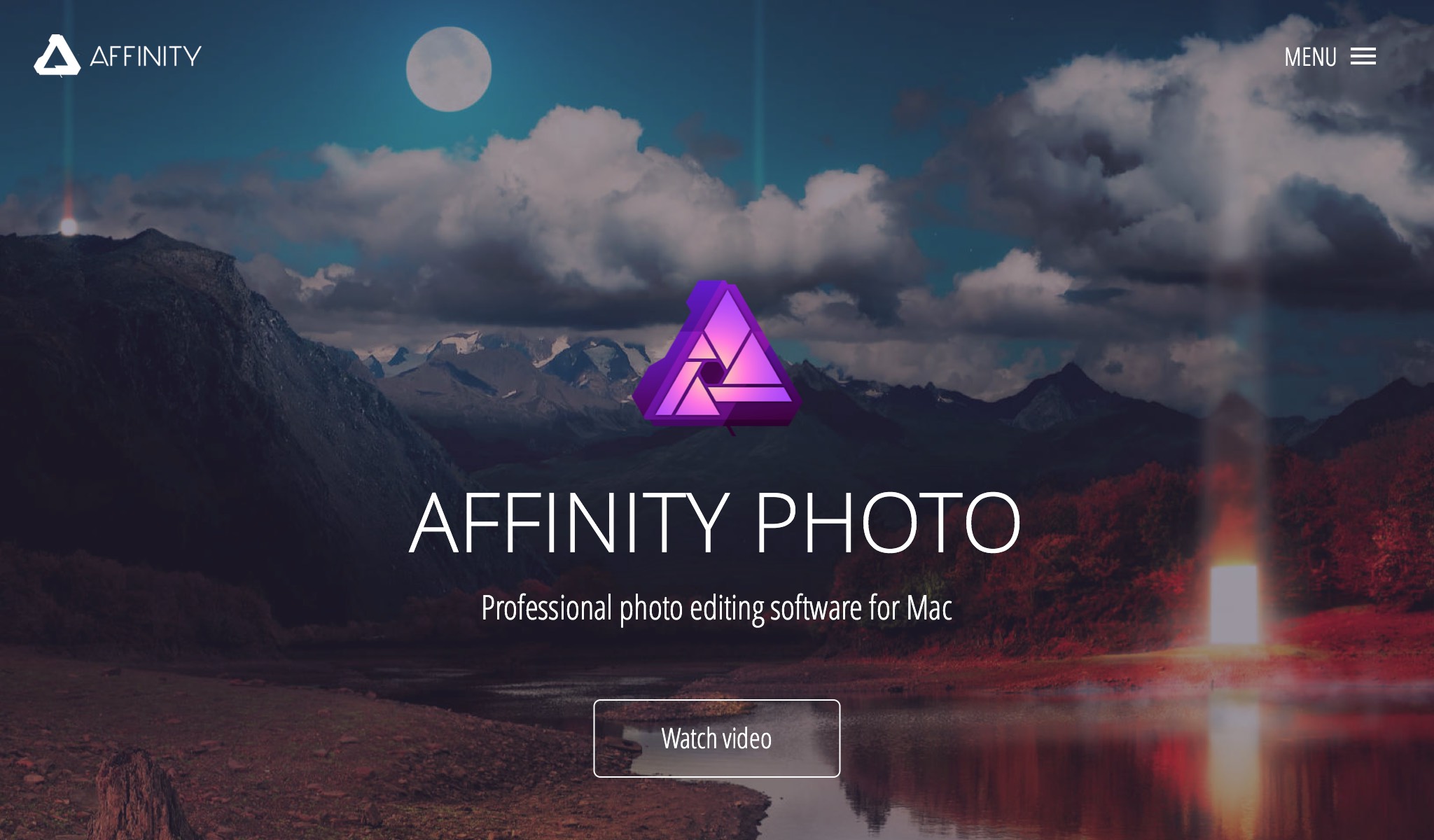 Pixlr
If you are used to using Photoshop, Pixlr is an easy alternative for you. It feels a lot like Photoshop and can be run from your browser. It has many advanced features such as layers, curves, color picker, dodge, and burn, which makes it appealing to advanced Photoshop users as well. It boasts of a huge library of effects, borders and overlays and is available as an app, Pixlr Express, for phones and tablets. You can use their web-based version for free here.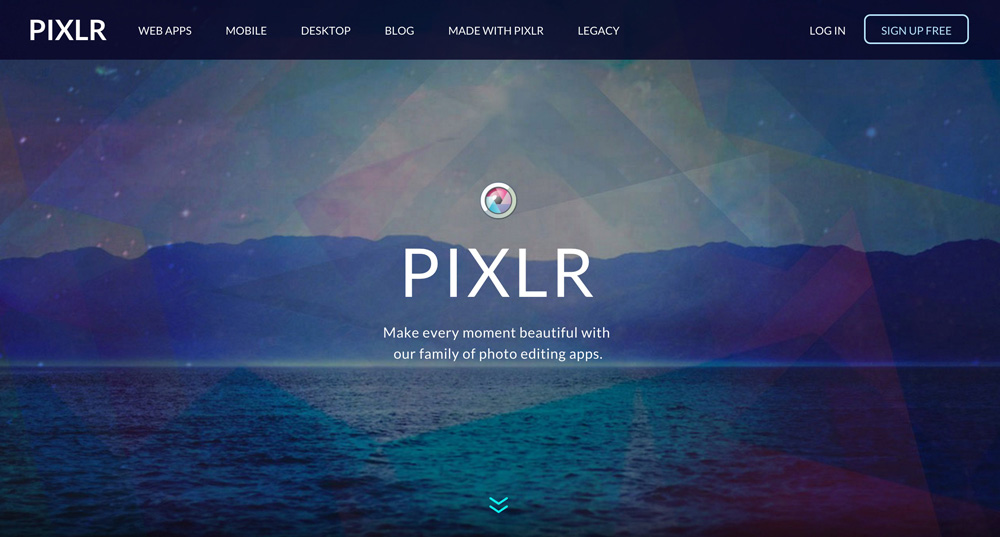 Sketch
If the one-time cost of $99 works for you and you want something less complex compared to Photoshop, Sketch is the go-to option. It has a simple user interface and includes a rich set of features that are very similar to Adobe Photoshop and Illustrator, such as gradients, a color picker, style presets etc. Sketch's biggest selling point is its extremely fluid and easy-to-use interface, which makes it very friendly for beginners. Also, it is flexible in terms of multiple screen resolutions and also has several plugins that extend its functionality and compatibility with other systems. Sketch is definitely not a watered down version of Photoshop, but a robust design tool suited for modern design standards.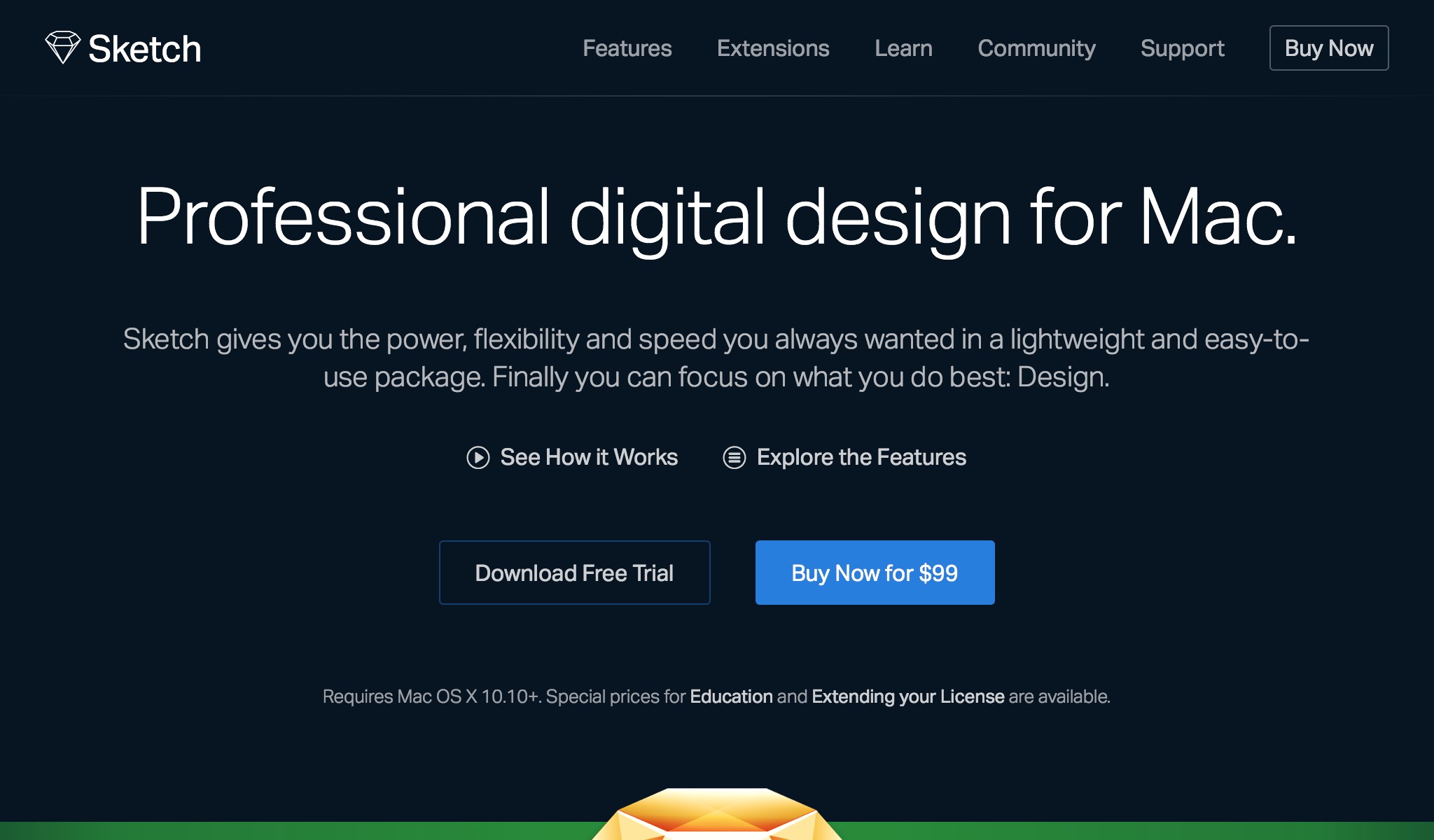 Sumo Paint
Sumo Paint is a free browser-based photo editor that requires Adobe Flash for its functionality. Although Sumo Paint is largely geared towards paint and image design, it also has several tools and functions for image editing as well. It has all the basic editing capabilities as well as specific features such as brushes, pencils, shapes, cloning, and gradients that are present in Photoshop.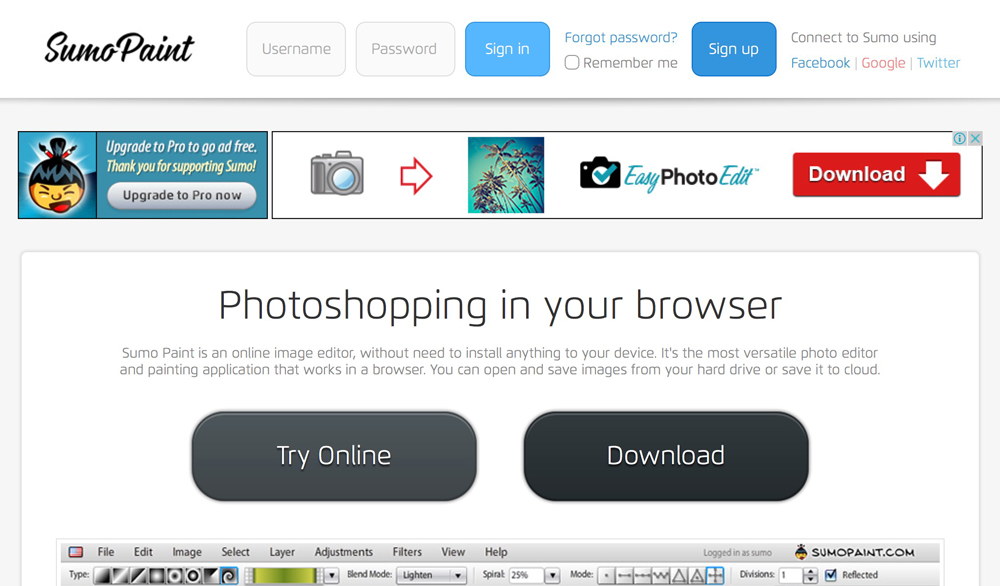 paint.NET
This is the most human-friendly alternative to Photoshop! I mean, if you get overwhelmed with the gigantic list of menu options, a huge toolbox and the complex editing interface of Photoshop – you will love paint.NET. It offers all the basic capabilities that Photoshop does and a little more. It features support for layers, a small but useful set of effects, and text and brush tools that make it a decent option for creating artwork as well. Also, the paint.NET community offers several plugins to extend the functionality and feature set of the software, which is definitely a plus!
Canva
One of the most popular designing tools at the moment, Canva, will help you whip up a high-quality, attractive blog graphic in no time. Canva is particularly awesome because you can use it to create beautiful graphics without requiring the skills of a designer. It provides an easy drag-and-drop interface to integrate text and images into beautiful pre-defined layouts. Therefore, you can create all kinds of visuals – blog graphics, flyers, cover images, and more, in an easy and quick way! It has a library of over 1 million stock images, as well as hundreds of fonts, icons and photo filters that you can use to spruce up your graphics. I particularly love to use it for social media images, design presentations, and ebook covers!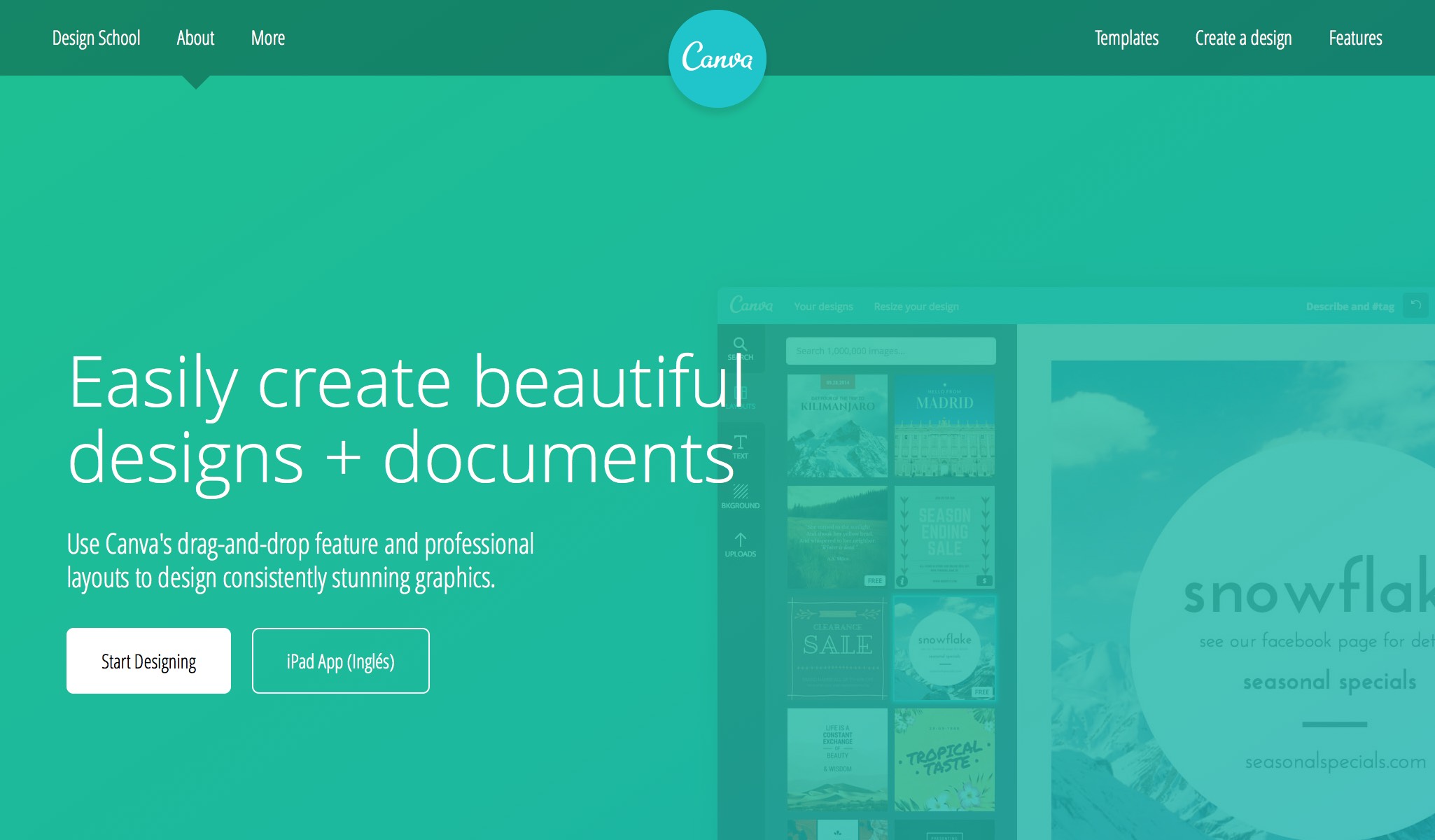 Photoshop Express
If you are looking for just the basic Photoshop features, your go-to software is another one from Adobe itself, Photoshop Express. It offers all the basic editing tools such as cropping, resizing, brightness, contrast, exposure, and saturation. It also offers a few advanced tools like dodge, blur, burn, and more. However, you don't get as much control as you do in Photoshop. But considering that it is free and easy to use, it is definitely worth a try if you are just looking for some basic photo editing. You can use it online in your browser or download it on your tablets and phones.
What are your favorite Photoshop alternatives?
We'd love to hear about your favorite apps and tools. Share them in the comments area below. About the Author Chaitra is the web designer and photo stylist behind PinkPot, a creative studio based in Seattle. Check out her free photo packs for creatives here
---
Products Seen In This Post:
---

Getting started with hand lettering?
Free lettering worksheets
Download these worksheets and start practicing with simple instructions and tracing exercises.
Download now!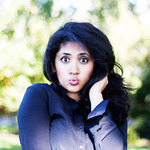 Chaitra Radhakrishna
High Resolution photos + Product Mockups for bloggers and creative entrepreneurs. Download a set of 20 FREE stock photos here : creativeconvex.com/free-stock-photos
View More Posts