10 Creatives with Amazing Handwriting to Follow on Instagram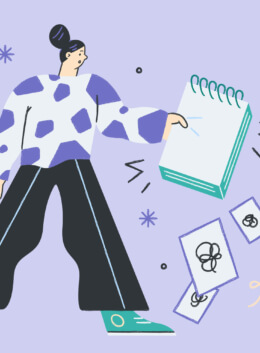 Instagram is an incredible resource for design and artistic inspiration. Handwriting is one particularly cool niche on Instagram, where tons of amazing artists showcase their beautiful handwritten creations or handmade lettering, which they've turned into typefaces.
People who share their handwriting on Instagram sometimes just want to show off their ability to create beautiful letters. Others share the ways they use uniquely handwritten letters on their Instagram profiles—like in their class notes, in sketchnotes from meetings, or in stationery, letters, and notes they send in the mail.
The following artists with amazing handwriting are worth checking out. Each of these designers' creations is fun to see and they may also inspire you to work on your own class notes or come up with your next handmade project.
Mike Rohde has a significant following outside of Instagram. He is a designer, and he also wrote the books The Sketchnote Handbook, Sketchnote Workbook, and The Sketchnote Ideabook. Rohde also founded the Sketchnote Army, and he illustrated the book REWORK & REMOTE. However, beyond his published work and work advocating the power of sketch-noting, Rohde has made a name for himself on Instagram, where he both shows scenes from his everyday life and displays his latest handwriting creations (and sketch notes).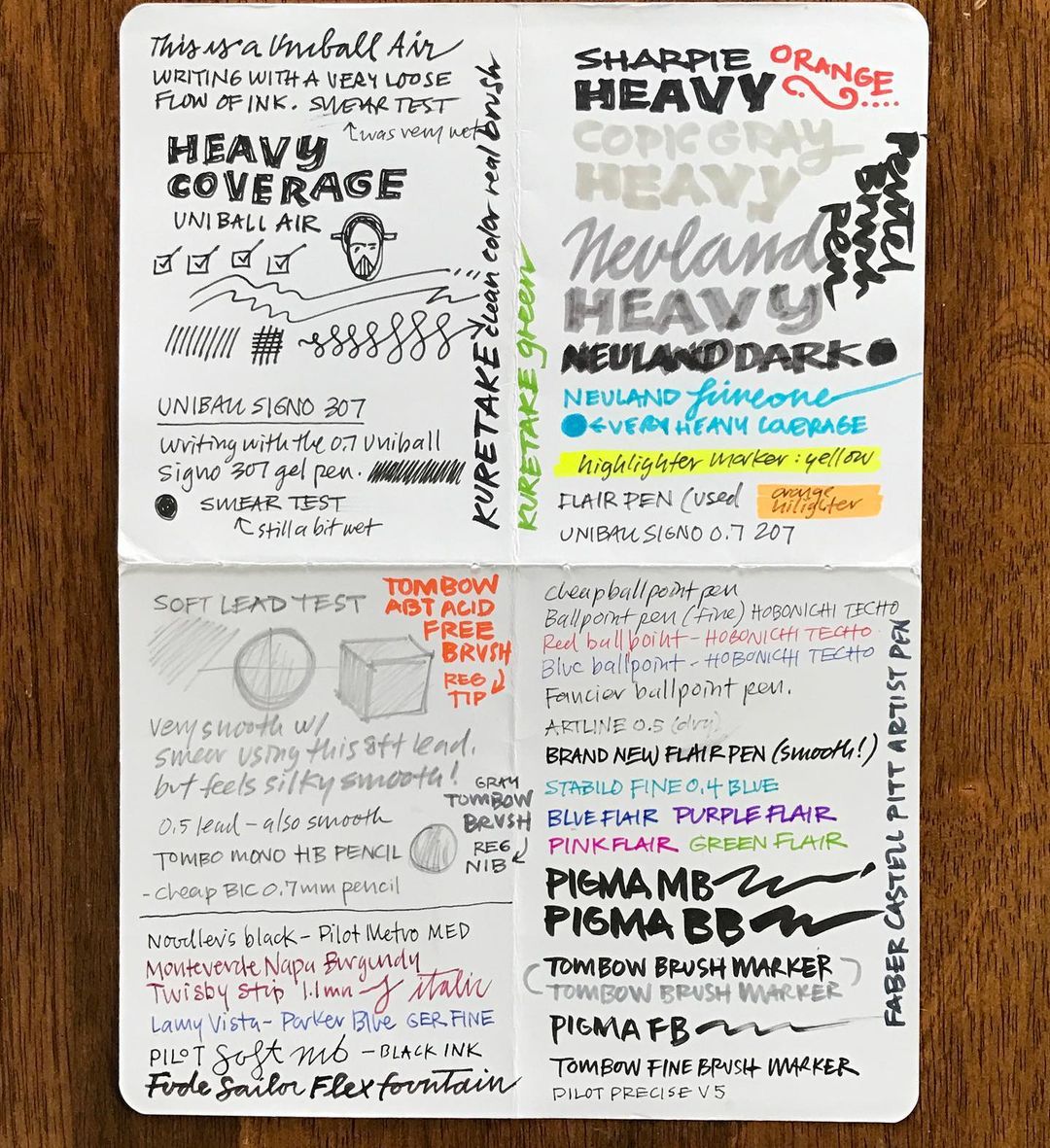 Rohde illustrates his notes, so alongside his stunning handwriting (which ranges from blocky to formal calligraphy to bubble letters), you can also find cute, funny, and informative drawings. Throughout his Instagram, Rohde showcases not only his beautiful letters, but he also explains how he comes up with those letters so followers can write similarly, too.
On Shakesparians, creator Nora shares her aesthetic notes (and also notes of other creators, students, and designers who inspire her). Nora showcases a variety of note-takers and types of notes, so a wide range of people can get their inspiration on this page. She also shares different types of pens, markers, and paper people use to write their notes, so followers can get some ideas about which tools they'll need to make beautiful handwritten creations. For curated amazing handwriting content on Instagram, this may just be the best page out there.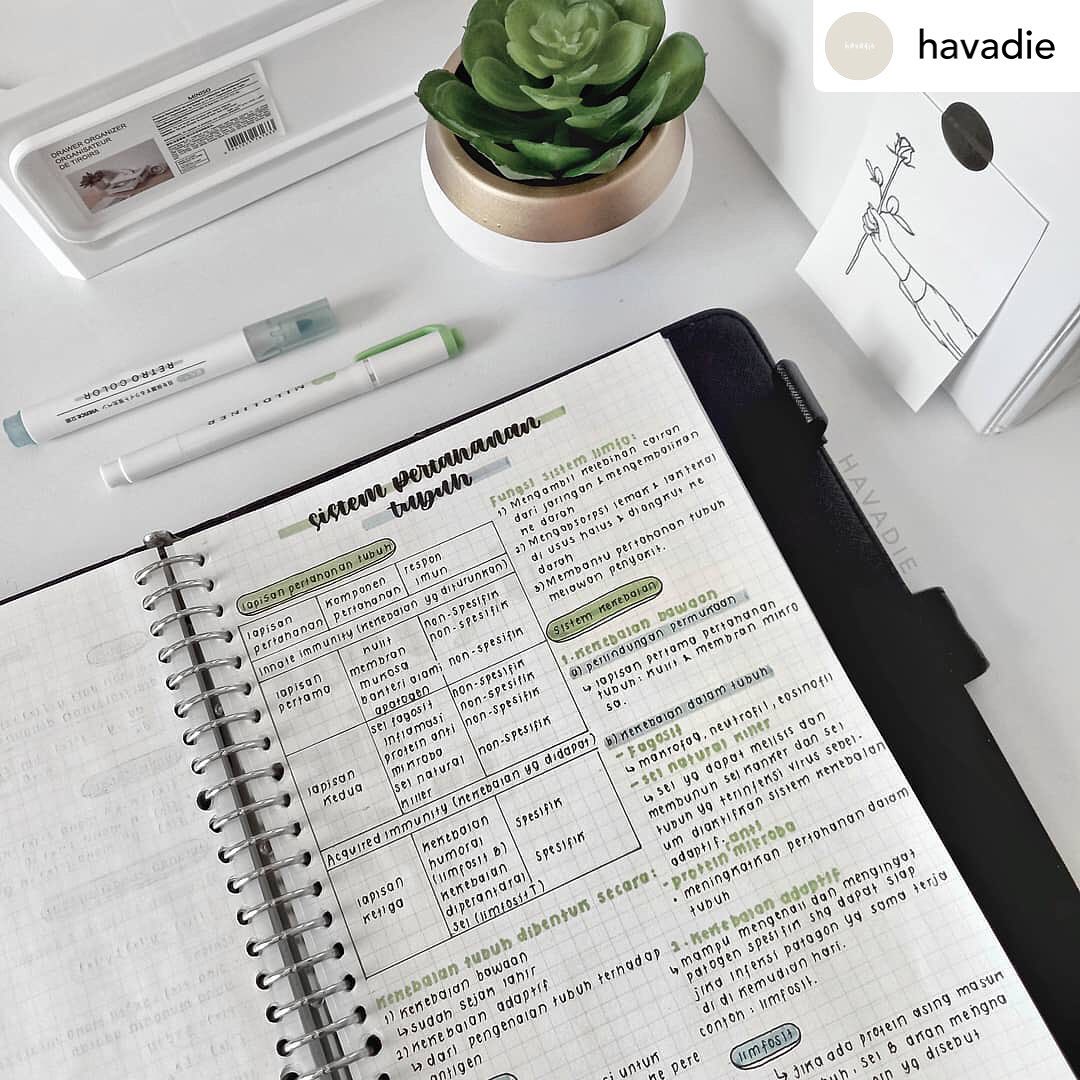 Shakesparians reposting from @havadie
Revision Provision has over 40k followers and features a student's handwritten notes in history and literature. The notes are beautiful, artistic, and colorful, and illustrated with small cartoons, graphs, and charts. The handwriting in Revision Provision is small and fastidious. It's an amazing inspiration for anyone who wants to take handwritten notes that are as neat as typed notes. One fun feature that also appears from time to time on this page is color palette inspiration—so you can get some ideas for multiple pen, marker, and highlighter colors that go together to create beautiful and cohesive notes.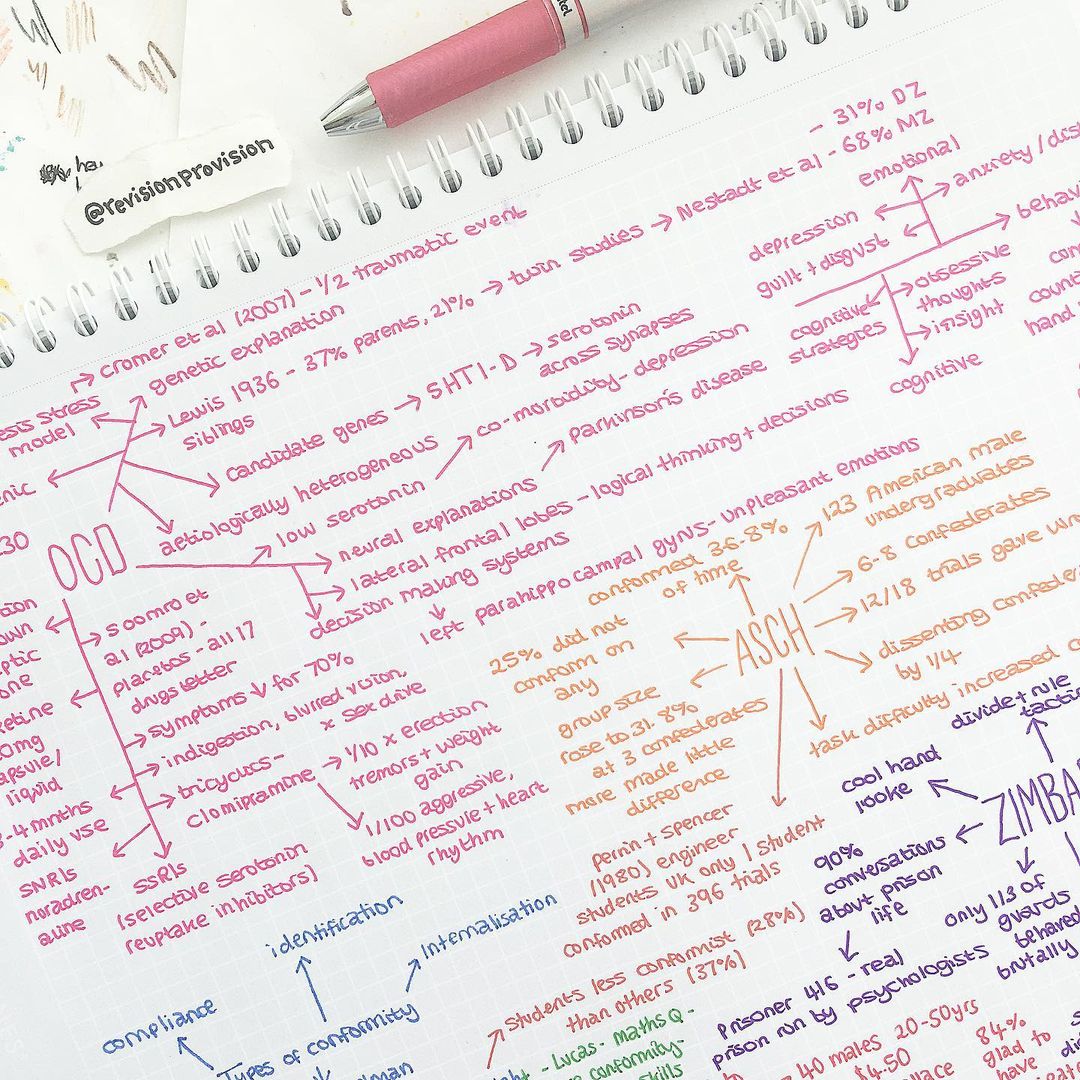 Indonesian Instagrammer Hans Sebastian shares his incredible handwriting and handwritten journals on hansswriting. Sebastien has a specific aesthetic, and his notes utilize a lot of brown, black, tan, and beige colors. While not as colorful as other handwriting Instagrammers, Sebastian's page is incredibly beautiful. His notes are like illustrated books or works of art—and his handwriting is so uniform and unique, it could be its own font. Hans has nearly 12k followers. This is a can't-miss for any creative handwriting aficionado.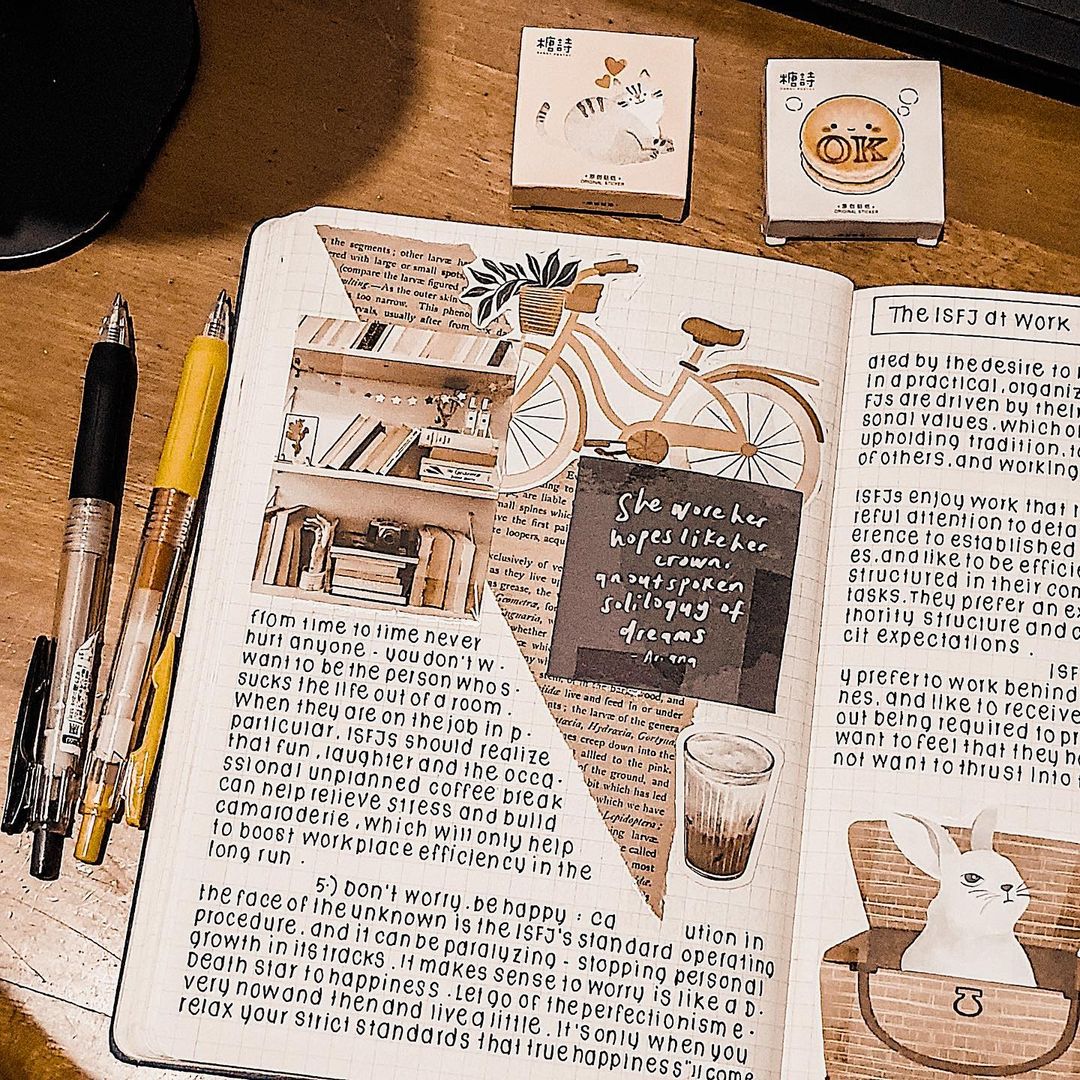 If you need to clean up your notes from class, there is no better inspiration than studyjolien. The creator behind the page, Jolien, showcases her notes from high school, which are incredibly neat and fastidious and so perfectly written they almost look like computer drawings. Jolien's handwriting is mostly in black and white. However, she also draws diagrams in her notes to help her learn more concepts. Joilen uses highlighters to call attention to certain important pieces of information, and the highlighting isn't only useful for helping her learn—it also makes her notes stunningly beautiful, even from afar. She currently has almost 70k followers, and it's easy to see why.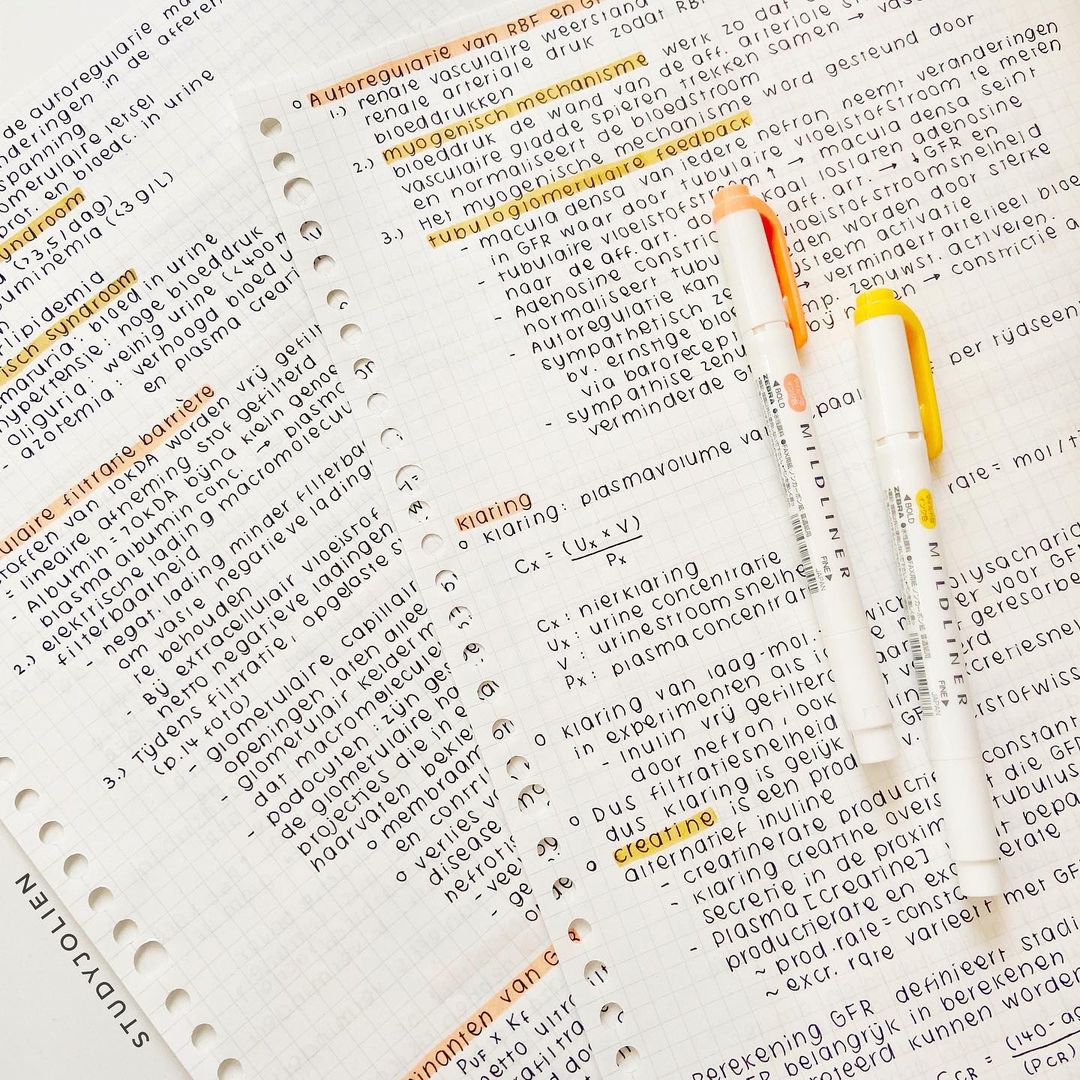 Emily, a 21-year-old blogger based in England, is a Y3 medical student. Her Instagram is not focused on medicine, though. Instead, Emily showcases her stunning notes, which she takes on a variety of surfaces, including notebooks, graph paper, bullet journals, and more. Emily's handwriting often resembles calligraphy. She showcases the pens she uses to create her letters, and she reveals where her 224k followers can buy the same writing utensils. Emily's Instagram shows how one's handwriting can be as neat and legible as a typed and printed font—but that it can be fun, whimsical, and creative, too, with the use of a little color, unique lettering, and a variety of page layouts.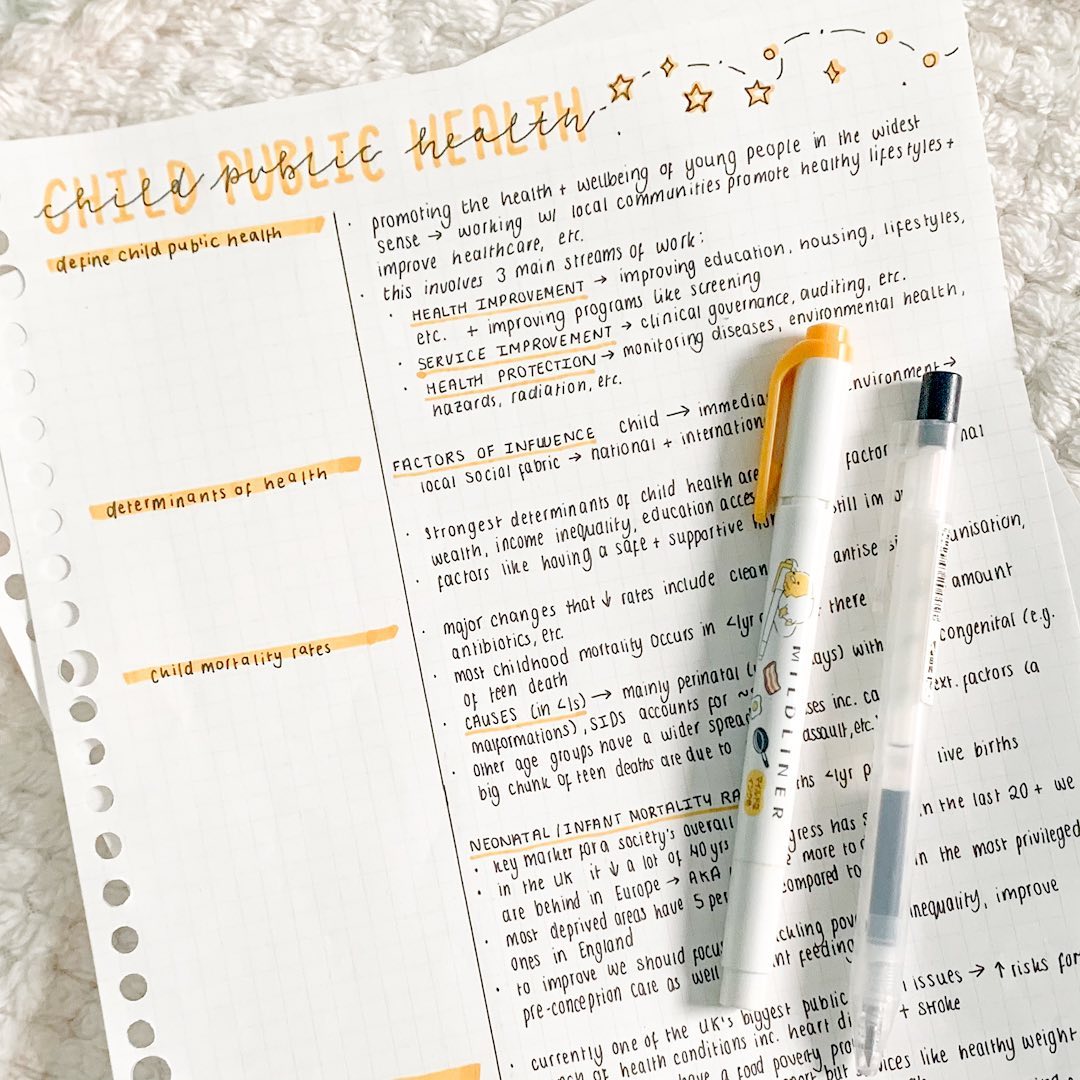 Emily has created a studygram called emilystudying, and it currently has 39k followers. On emilystudying, Emily shows her notes from her college classes, and she also shares note-taking tips with her followers. Emily showcases which products she uses to write all of her beautiful handwritten notes, including tablets, pens, paper, stationery, and more. She also sells some of her products online, and she advertises these on her grid. Emily's handwriting, in particular, is beautiful. She uses a variety of rainbow colors to make her notes eye-catching and also useful for studying. She has mastered a variety of block and bubble letters for headlines and titles within her notes—and these letters themselves are their own artwork.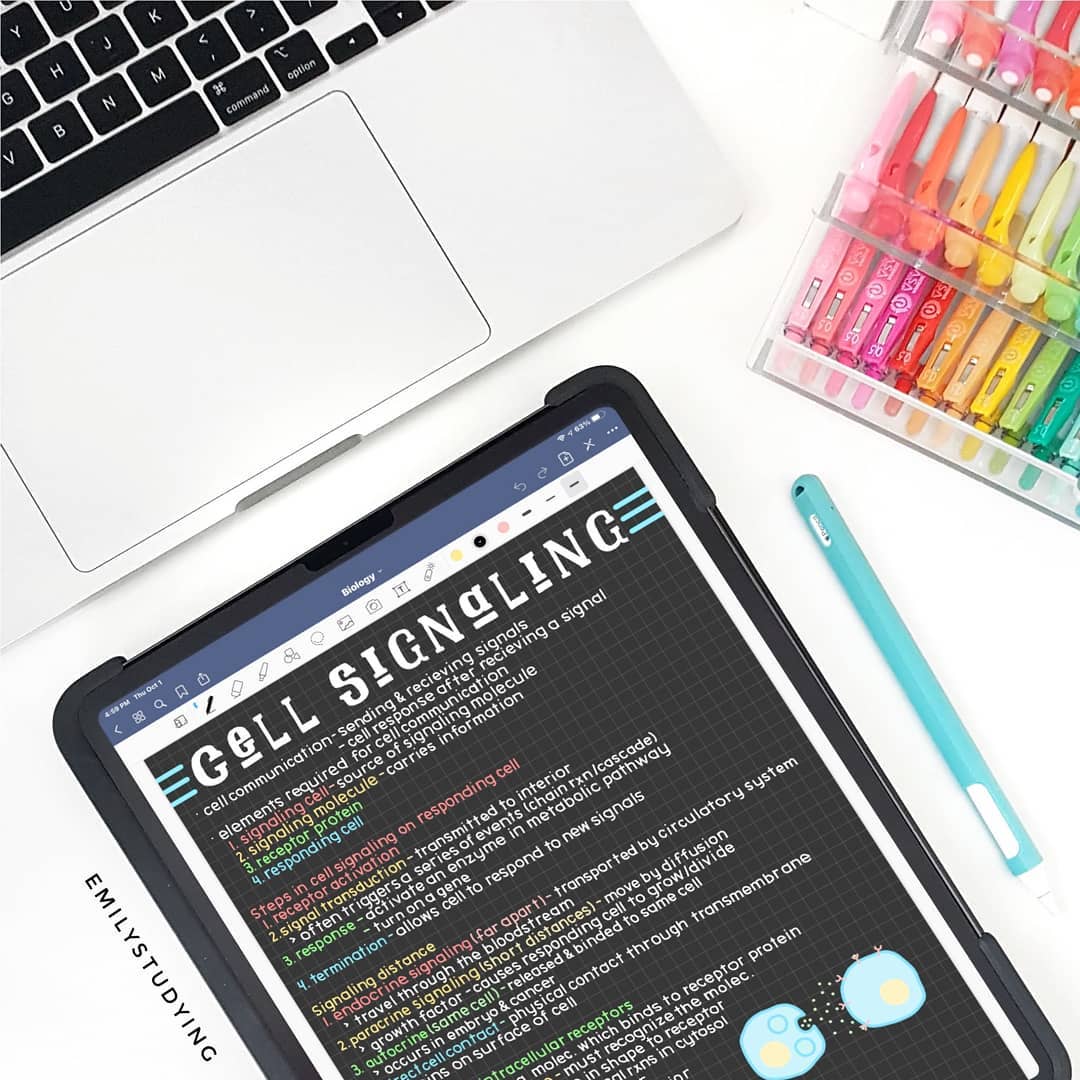 Cathy of cvstudies has created a note-taking studygram and currently has almost 8k followers. She showcases her class notes and how she organizes her notebooks in order to optimize her learning process. Her notes are beautiful, but they are especially eye-catching because her handwriting is neat and symmetrical. Cathy's handwriting is so small and perfect that it almost looks like a typeface, but she infuses color and whimsy every once in a while. It's a reminder that her work is hand-done and that note-taking by hand is often more fun and creative than typing study notes.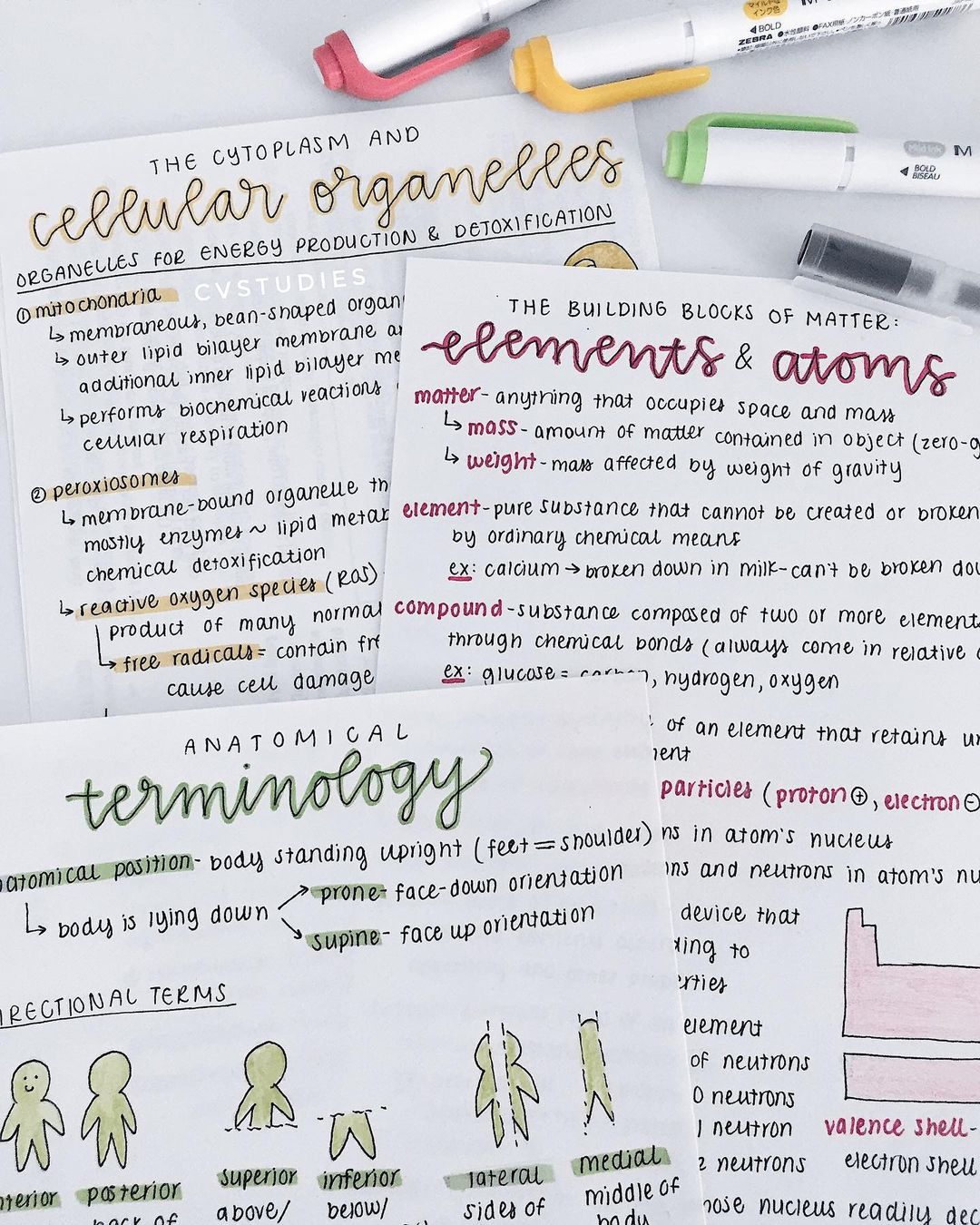 JetPens is a pen and stationery store based in Japan. Their Instagram showcases the product that they sell, and they have nearly 200k followers. But it also shows how you can use their pens for calligraphy and how you can use their notebooks and paper products to take notes. If you want to up your school supply game this year and make sure your notes are both beautiful and useful, JetPens is an Instagram you shouldn't overlook.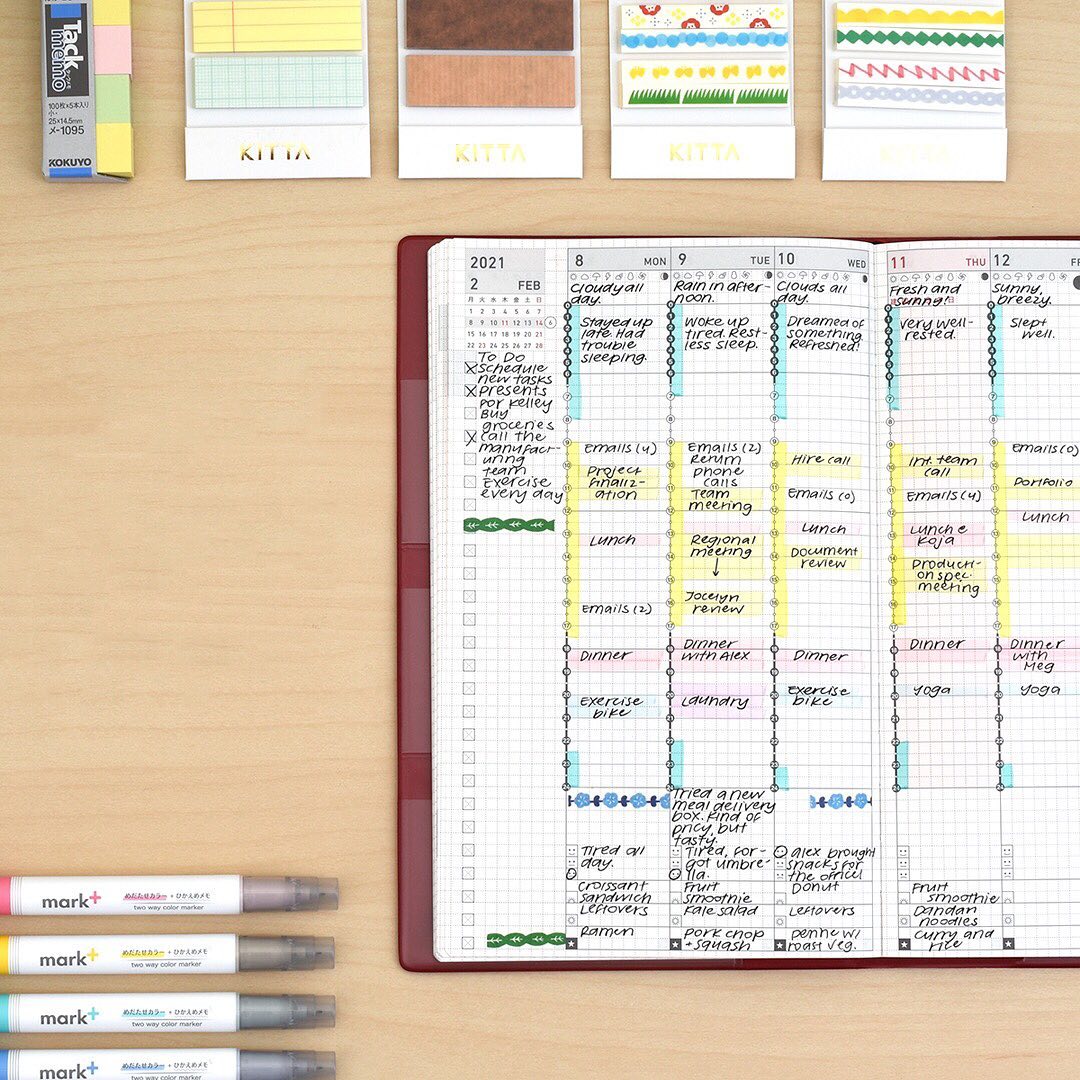 Amy is a Physiotherapy student in the U.K., and her Instagram is packed with examples of the notes she takes in class on her tablet. She currently has 121k followers. Amy shows how to create charts and images using pens on a tablet, and she showcases special effects using videos and step-by-step guides. Any student in a subject that requires note-taking, graph-making, or chart-making will find her how-to Instagram useful.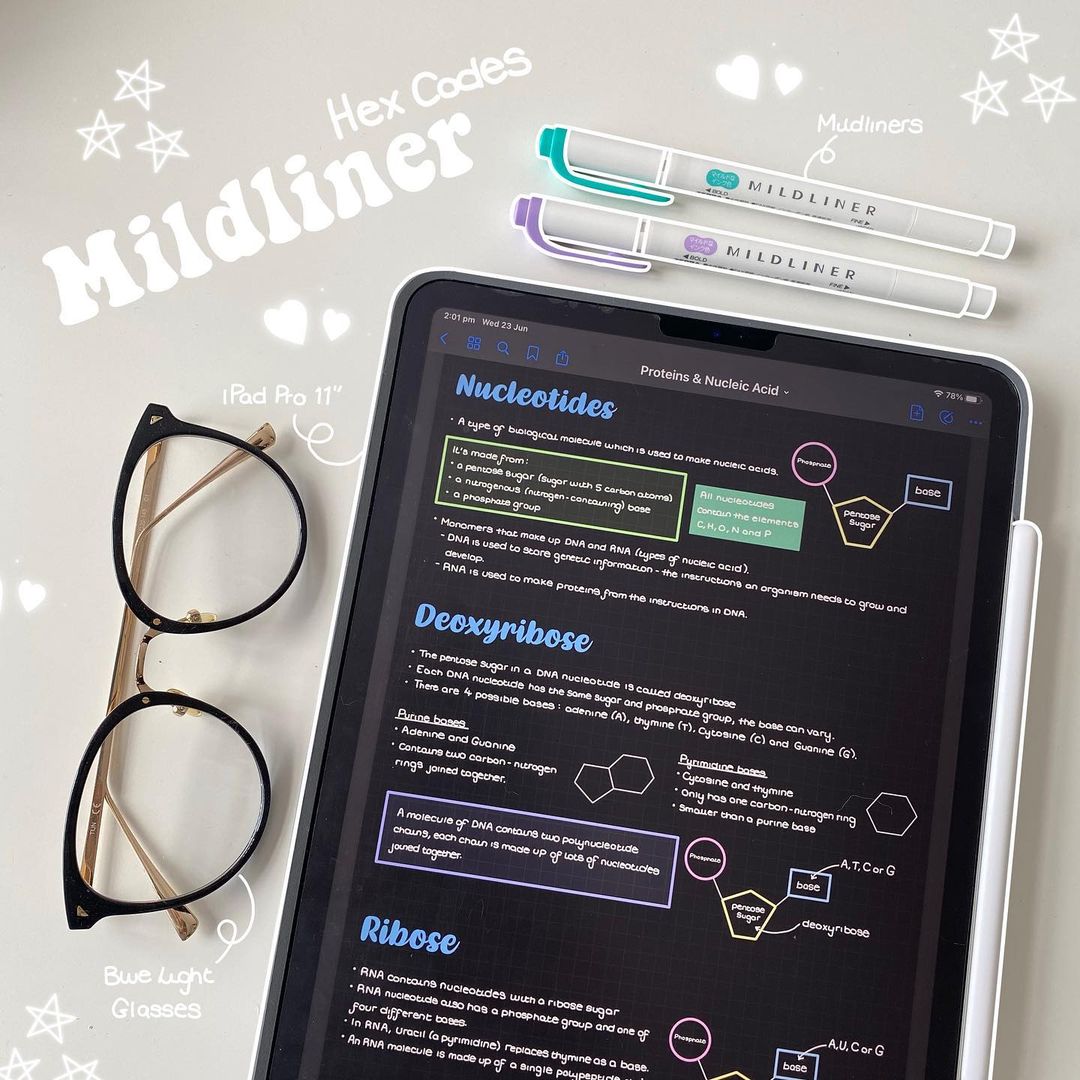 Check Out More Creative Handwriting Ideas
If you want to get inspired by some incredible creators on Instagram, follow these accounts that are chock full of amazing handwriting samples and other handwritten creations. You can also find more inspiring handwriting ideas on Creative Market. Designers across the globe have turned their own handwriting into typefaces—and these typefaces are now available for sale as design assets in our marketplace.
In addition to countless hand-created typefaces, you can find a slew of other design assets to you in your next projects—from logos to icons to templates and beyond. Check out all the design assets on Creative Market if you're interested in starting a handwriting Instagram or turning your own handwriting into a typeface you can sell—or if you're looking for a unique, eye-catching typeface that can take your design project to the next level.
---
Products Seen In This Post:
Getting started with hand lettering?
Free lettering worksheets
Download these worksheets and start practicing with simple instructions and tracing exercises.
Download now!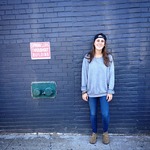 Becky Bicks
Becky is a writer, photographer, and interior designer based in Brooklyn. Despite her current status as a New Yorker, she considers herself a Memphian.
View More Posts