Amazing Sketchbooks, Notebooks and Pads to Try in 2016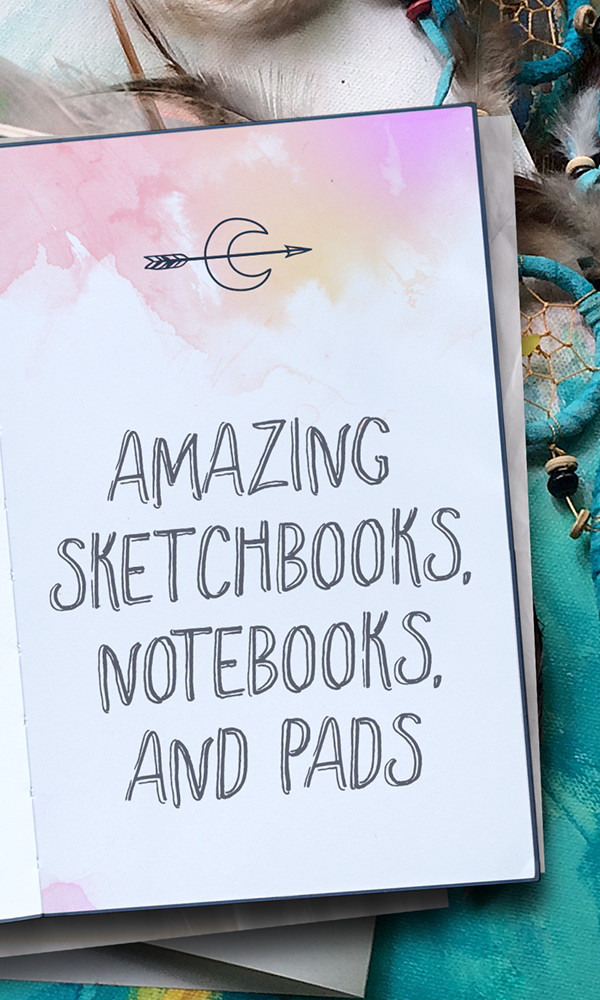 In the final quarter of 2015, the search was on to find the most creative, imaginative, original products and experiences of the year. And there were a lot to choose from. From eye-catching graphic tees to super-inspiring podcasts, the inaugural Creative Market Awards showcased the best in design, technology, and innovation.
In the Best Sketchbook for Designers category, the competition was fierce, with an assortment of chunky pads and brilliant books that are sure to spark design ideas and stimulate thoughts. In a tech-savvy world, where email and SMS have replaced pen and paper, these top sketchbooks are the ultimate companion for any designer who needs an outlet to draw, doodle or draft concepts. Thousands of designers and creatives voted, and the results were announced in December. Here are the top three brands in this category:
1. Moleskine
Moleskine creates sketchbooks for designers on the move who need a space to jot down their feelings, thoughts and creative concepts. The brand's objective is clear: to bring back the classic notebook once used by thinkers and artists like Pablo Picasso, Vincent van Gogh and Ernest Hemingway.
Established in 1997, Moleskine puts a contemporary spin on the decades-old bland, basic sketchbook blueprint. The Evernote Sketchbook, with its debossed cover and large pages, is a masterclass in design. The page layout makes it easy to capture drawings, graphs, maps and scribbles and save them to the Evernote app. Organizing and referencing your notes is a breeze. This is essentially Hemingway's notebook for the 21st century. A sketchbook where you can record images, register opinions, note concepts and share your ideas on social media.

2. Behance's Dot Grid Book
The Dot Grid Book, from technology and social media company Behance, was designed as an alternative to the conventional notebook with its boring boxes and tedious text lines. A geometric dot matrix is incorporated into the pages instead, providing a spacious area for logging, listing and sketching. With its jet-black double spiraling, the sketchbook has a hard suede cover and pages constructed from 80 lb premium blend paper.
The Ghostly Artist Editions series has similar specifications but includes designs by artists on its pages. It all started with the Action Pad, a precursor to the Dot Grid, designed in 2006, when creative staff at Behance needed somewhere to note down projects and proposals. The company, now part of the Adobe family, developed the Dot Grid so professionals could seize fleeting thoughts and write inspirational notations.
3. Field Notes
U.S. manufacturer Field Notes has a wealth of memo books, including customized and limited edition notebooks, that help you develop plans and concepts. The company — whose motto is "I'm not writing it down to remember it later, I'm writing it down to remember it now" — develops memo books with three-staple, saddle-stitch binding. Available on graphed, ruled or plain paper, these compact pads make it simple to collect notes, figures and pictures in one place.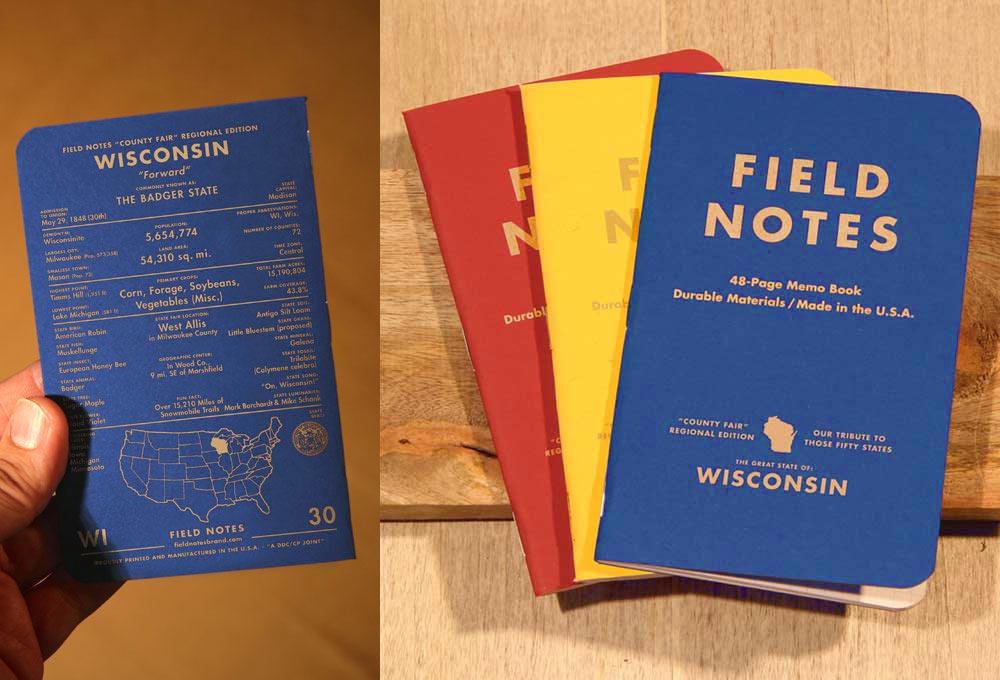 The Expedition notebook, one of the best sketchbooks in recent years, has tear-resistant and waterproof paper, making it the ultimate travel accessory for designers who want to articulate and externalize ideas when away from the office.
More Amazing Sketchbooks, Notebooks and Pads
We were also honored to have the following brands as our nominees: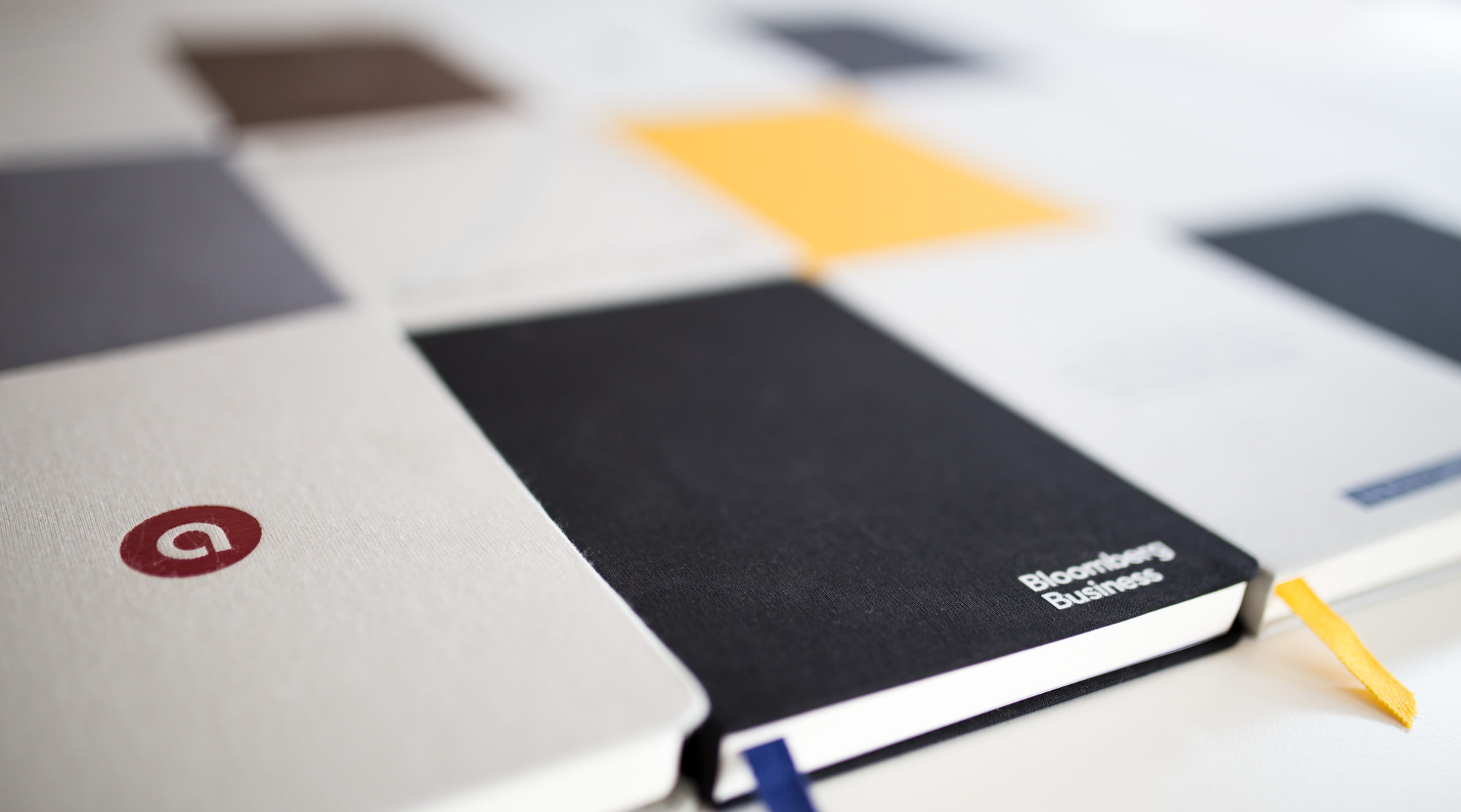 image via Baron Fig
Share your favorites!
Moleskine was voted the winner in the Best Sketchbook for Designers category at the 2015 Creative Market Awards, with Behance and Field Notes making worthy runners-up. What will 2016 bring? Expect unusual notebook designs and impressive, inspiring sketchbooks in the coming months.
---
Products Seen In This Post:
---

Getting started with hand lettering?
Free lettering worksheets
Download these worksheets and start practicing with simple instructions and tracing exercises.
Download now!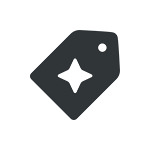 Creative Market