Apple Ditches Function Keys, Introduces Touch Bar
Every time Apple has an event, the design world listens. Why? Well come on, a lot of designers use Macs and Apple devices on a regular basis, and if our tools are getting an upgrade, we should probably know about it, right? The way I see it, anytime I can do something better by using something that's more efficient than what I've got, I should at least be aware of its existence.
That, and I'm a bit of an Apple geek, but whatever.
So with that in mind, here's what Apple announced at today's big event held at Town Hall in Cupertino, California.
The New MacBook Pro(s)
The big news of the day is the release of the new MacBook Pro. It's all aluminum, has a beefier hinge, an upgraded version of the keyboard from the MacBook (the 12-inch model), and it's faster, too. But you don't care about any of that, because you could've guessed that before even reading this article.
What you care about are two things: that funky thing that's where the function keys used to be, and the ports. Here's why.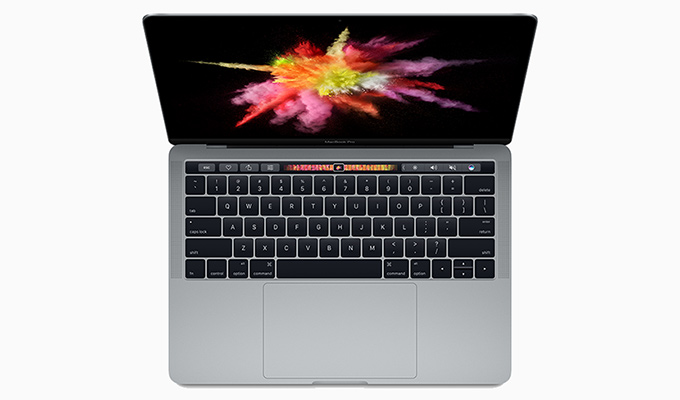 That funky thing is called the TouchBar, and it's freakin' amazing. Long story short, it replaces the row of function keys with an OLED strip Retina display that uses multi-touch and an AppleID scanner instead. It's contextual; open Safari and it shows you your bookmarks. Open Photoshop and some of your tools are there. It changes based on what you're doing and how, and it's very, very cool.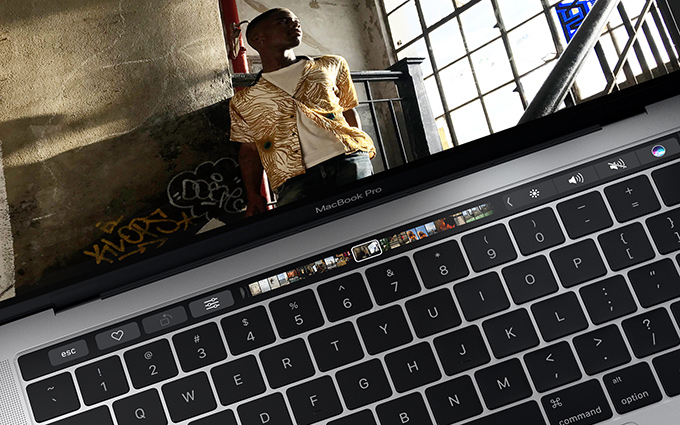 As a designer, the important thing to know is that Adobe and Sketch are onboard with this deal. Adobe showed off a demo of Photoshop with the new TouchBar, and it was pretty sweet. Pixelmator, Sketch and Affinity Designer all have new versions coming too, so that's also neat. Point is, it looks like it will be a very useful tool, particularly once the applications start to work with it.
Check it out in action:

Now the other important part: the ports.
Yes, there is a headphone jack. However, there is not an SD card slot, nor any other kind of port other than four Thunderbolt 3 ports. Now you may be thinking, "But Kevin, doesn't Thunderbolt use a different type of connection?" Well Thunderbolt 1 and 2 did, but 3 uses the same setup as USB-C, which means that you can use any USB-C device with it. Also, it means that you can charge the MacBook Pro on any port, and there's no more MagSafe plug.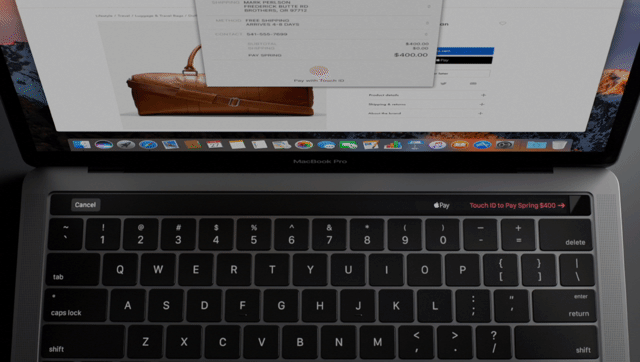 Let's get personal for a second here. I had one of the new MacBooks for about a year before I sold it, and it was pretty neat. Not having fans is cool, and the screen was gorgeous, but I didn't love the keyboard and it wasn't enough for my daily driving use. As far as convenience, I always had to carry around a little USB-C to USB 3.0 adapter because my backup drives and peripherals all take USB 3.0. It wasn't the end of the world, but it was inconvenient, particularly one day at a photo shoot. I had to run out to Target to get an adapter, and $30 later I was ready to go.
With the new MacBook Pro, you're gonna want to have an adapter in your laptop bag for sure. Better yet, might wanna have at least two, maybe four. And that's gonna get expensive, what with the USB-C Digital AV Multiport Adapter being $70 and USB-C to USB adapter sitting at $19.
Pricing starts at $1,799 for the 13-inch MacBook Pro and $2,399 for the 15-inch MacBook Pro, with prices going up over the $4 grand mark if you want a 2TB drive.
Are You In?
I've needed a new Mac for a while now, but I'll admit, the pricing kinda freaks me out. Are you going to get a new MacBook Pro? Let me know!
Getting started with hand lettering?
Free lettering worksheets
Download these worksheets and start practicing with simple instructions and tracing exercises.
Download now!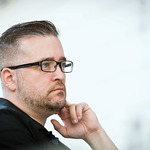 Kevin Whipps
Hi! My name is Kevin Whipps, and I'm a writer and editor based in Phoenix, Arizona. When I'm not working taking pictures of old cars and trucks, I'm either writing articles for Creative Market or hawking stickers at Whipps Sticker Co.
View More Posts