Benefits of Working in a Co-working Space
Any professional who works from home knows that from time to time the routine of staying in can become a bit boring and can also affect our performance. It doesn't matter how much you love your home office, you certainly already experienced the feeling of missing having other people around you, drinking a different coffee, asking for an opinion about something right on spot or using a different desk. Heck, sometimes you even miss the ritual of dressing in something more appropriate than your sweatpants.
Thankfully, to save us from our own routine, there are several great co-working spaces out there. The good thing about co-working spaces is that you don't need to spend a whole lot of money to get a spot in a cool place with wi-fi, free coffee and nice atmosphere – basic things you usually find in co-working spaces. From dropping in for a day to monthly memberships with dedicated spaces, you can choose what works best for you and your budget.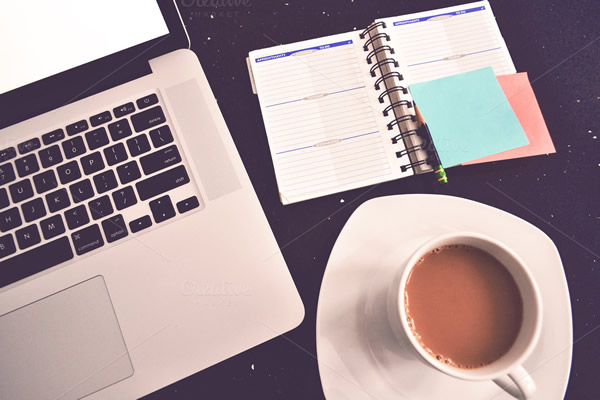 These places are created with freelancers, small business and independent workers professionals in mind, so they know what we need to do our work and they will have you covered. The setting and decor of almost all co-working spaces seem to be created to trigger your creativity and inspiration. Besides having coffee, internet, a desk, cool sofas, printers/scanners and other nice features, you will be around other professionals, which is great. Having people around is good for networking – who knows, you can even bump into your next project partner – feedback and inspiration. People that work in co-working spaces are usually from similar backgrounds, so you will certainly find other designers, developers, writers and so on around you.
Working in cafes is definitely not the best option, and if you consider the amount of money you spend on $5 lattes and $4 muffins everyday, a co-working space might end up saving you money. Every person works in a different way and needs a specific setup to be more productive, but changing the routine and the environment you are in can make a difference. Sometimes only the fact of walking to a new place will change your mindset and give you new ideas.
From getting you out of the house to introducing you to new people and experiences, co-working spaces are filled with benefits to keep you motivated in those days where the loneliness of your home office is getting to your head. Make sure to explore shared workspaces near you to see if they work for you.
Getting started with hand lettering?
Free lettering worksheets
Download these worksheets and start practicing with simple instructions and tracing exercises.
Download now!
Gisele Muller Sasso
Web writer & translator! Communication, technology and web lover. ;)
View More Posts