12 Best Fonts For Engraving Designs on Wood, Metal and Leather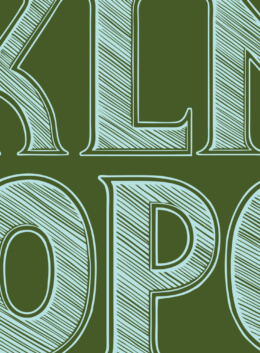 Engraving is an old printmaking technique in which a design is incised into a metal plate using a cutting tool called burin. Engravings were originally made by hand on copper plates, but leather and wood are now also being used.
Whether you want to make a personalized gift or unique merchandise for your business, engraving is an option to express your creativity. To help you produce stunning designs, we have found the best engraving fonts that you can use for your projects. But before that, let's take a look at some engravings styles that you can choose from:
Types of Engraving Styles
There are currently three types of engraving, and the difference between each is what surface is being used and how much of it will be removed during the process.
Etching – This is the process of cutting logos, lettering, and other designs into glass, crystal, or stone. With etching, you are removing a portion of the material as you create marks on the surface, which usually reaches a depth of about 0.0001 inches. Vases, wine bottles, paperweights, and marble pieces are some items you can design by etching.
Laser Engraving – In the laser engraving process, a laser beam is used to create a cavity on the surface of wood, acrylic, leather, or coated metals to produce visible and tangible lines and shapes. The depth of a laser mark is typically up to 0.125 inches.
Rotary Engraving – Rotary engraving is the process of using a rotating cutting tool to permanently create a groove on metal surfaces at a specific depth and shape as the cutter tip. Metals such as brass, aluminum, pewter, copper, stainless steel, gold, and sterling silver are commonly used for this process.
Best Fonts for Wood Engraving
Wooden products tend to have a minimalist look and an organic feel. From keychains to storefront signs, there are many things you can produce through wood engraving. Here are some fonts to help you create beautiful wood designs:
1. Bluebird Engraver
A hand-carved, hand-drawn artisan font, Bluebird is a script font that is specially created for hand lettering compositions and handmade designs.
Handwritten fonts can add a personal touch to your design, and this hand-crafted font can help you create a more natural, authentic look for personalized items such as house signs and nameplates. Here's how it would look like when engraved on wood:
2. Cidrella Script: Elegant Calligraphic Typeface
Cidrella is a calligraphy font with delicate strokes and a flowing handwriting style. When joined together, the regular cursive characters are already made to look like continuous handwriting, even without the added ligatures.
This engraving font is perfect for creating elegant custom engraving on wooden mugs, trays, coasters, and other tableware.
3. Farm House: Vintage Label Font
Farm House is a monoline, all caps serif font with bold, attention-grabbing strokes and a vintage design. It comes in 10 clean and rough styles with 2 regular fonts, 2 shadow fonts, and 6 textured fonts that can add dimension to your text.
This font is great for engraving vintage logos as well as creating wooden tags and labels.
4. Wilder: Handwritten Condensed Sans Serif
A handwritten sans serif font is a popular font used for creating more approachable designs. Wilder, for example, has rough strokes with a marker-like texture that can create a playful look for your text.
This font is inspired by an old wooden sign, which makes it exactly the right font for making personalized wooden items. It comes in regular, bold, and oblique styles.
Best Fonts for Metal Engraving
Jewelry, utensils, and plaques are common metal items that you can personalize by engraving. Create luxurious custom gifts like rings and necklaces with these fonts that will look great on a metal surface:
5. The Champtone Fonts Collection
Taken from actual copperplate signs and vintage labels, this hand-crafted font collection contains a serif and script font that can give your designs a classic look.
Whether you want to engrave brass, stainless steel, aluminum, or copper, the serif font's heavy strokes are perfect for making bold markings while the script font will look majestic on a gold surface.
This collection also has additional swashes, ornament borders, ligatures, and stylistic alternates that you can use to create plaques and store signs with a vintage aesthetic.
6. Gram: The Manly Font
A gothic-inspired font, Gram is a bold monoline engraving font with pointed stems and matching sharp wedge serifs that will blend perfectly on a metal surface. Each character is heavily stylized so it is the right font for a monogram design.
Aside from the main font, it comes with 2 silhouette fonts that you can use as additional layers to make your text pop up even more.
7. Hondurhas
Specifically created for engraving purposes, Hondurhas is a layered font that has 1 main font and 6 font layers that include 1 outline font, 2 shadow fonts, and 3 engraved fonts.
It combines a script uppercase with a serif small caps and includes alternates with stylistic swashes that can help you produce an elegant monogram or a full-blown lettering design that will look highly detailed on engraved watches or pendants.
8. Monstice
Also a layered font, this elegant serif typeface comes with textured font layers, ligatures, ornaments, and alternates with decorative swashes. Even at the smallest font size, it remains well-defined with its extended tails and ball terminals that create a romantic look; making it perfect for printing on a wedding ring.
Best Fonts for Leather Engraving
Engraving leather is similar to embossing, which can be done using different techniques and can result in different looks depending on the animal skin that is used. Engraving leather-based products can help you create personalized gifts and merchandise with an elegant and sophisticated look. Here are some fonts you can use:
9. Adorn Engraved
Adorn Engraved is an elegant engraving font that features a modern take on formal, old-fashioned invitations. It has irregular lines and serifs as well as rough, ink-textured strokes that create hollow areas within the characters and can add dimension to your leather engraving design.
10. Eversthedin: Display Typeface
Inspired by classical mythology and ancient Greek typography, this font can create a classic look for your lettering designs on personalized leather items such as wallets, cardholders, suitcases, and notebook covers. It also includes alternates, ligatures, and ornaments that you can freely customize to enhance your design:
11. Barracuda
An example of a classic copperplate gothic font, this monoline serif font can give your text a smooth, clean, and symmetrical look. It has elegant and distinctive letterforms as well as a unique inline font variation that you can use to create an embossed look for your text and make your leather designs more visually appealing.
12. Mr. Darcy: A Victorian Inspired Titling Face
As refined and charming as the character by which it was inspired, Mr. Darcy is a stylized serif font that exudes elegance and gracefulness with its Victorian-style type design and uniquely shaped strokes with Tuscan serifs and tilde crossbars.
Its weights range from light to bold to provide you with the versatility you need for engraving various designs. Imagine how it would look like on quilted leather:
Now you're ready to take your engraving projects to the next level! Sign up here to start using these fonts to create breathtaking engraved designs!
Getting started with hand lettering?
Free lettering worksheets
Download these worksheets and start practicing with simple instructions and tracing exercises.
Download now!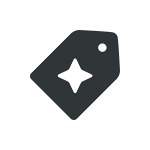 Creative Market