How to Create an Engraved Effect in Photoshop: Brushes & Actions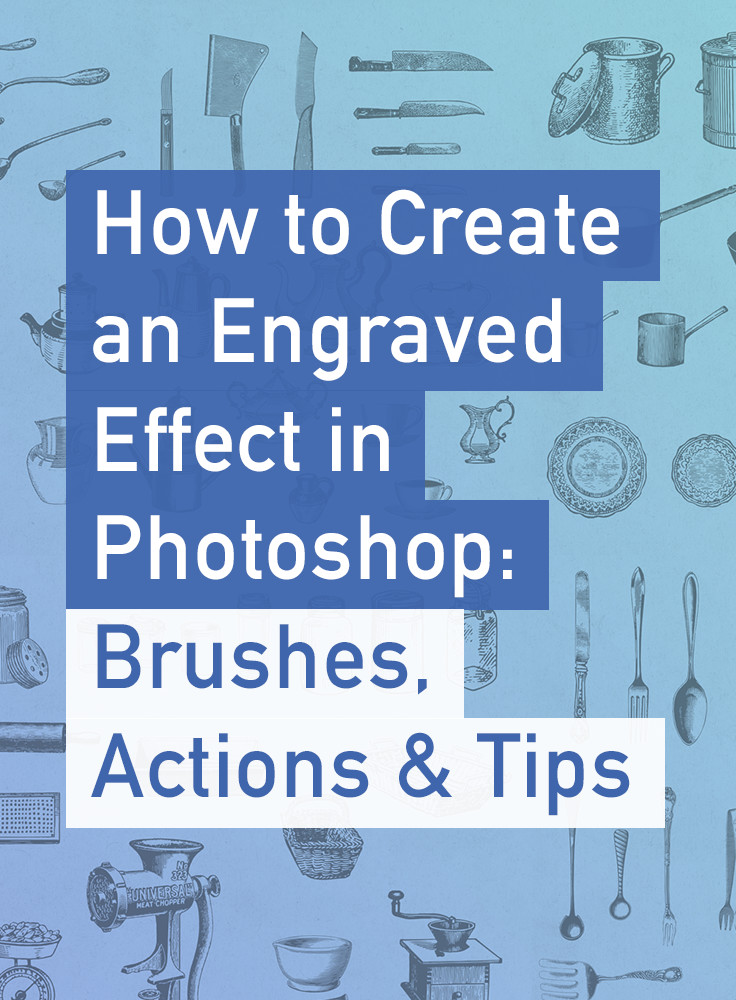 Photoshop is a powerful tool that can help you make your designs look unique and realistic, no matter what style you're designing them in. If you want to add an engraved effect to your designs, there are lots of great design resources can take advantage of. If you want to create a project that looks it has been engraved (whether it's the typeface, overall texture, or images within the design), check out these brushes, actions, and tips that you can help you create a beautiful, realistic, and striking engraved effect in your work.
Antique Engravings PS Brushes
Blue Line Design created Antique Engravings PS Brushes, which is a set of 35 brushes for Photoshop. The designer gleaned these brushes from 18th Century engravings, so they have a lifelike, authentic look.
Etching Photoshop Action
If you are looking to incorporate an etched texture into your project, use Etching Photoshop Action from ScaryClown. This Photoshop action includes well-organized, fully editable layers that are easy to customize. The designer has also included comprehensive instructions so you can make the most of your download when you purchase this. This action works in: Photoshop CS3, CS4, CS5, CS6, CC and CC 2014.
Etch Vintage Photoshop Effects
Another great etched effect to use in Photoshop is Etch Vintage Photoshop Effects by Designdell. This set comes with 5 engraved Photoshop text styles. The download comes with one Adobe Photoshop file that has all 5 styles in it, and each style is organized into its own color-coded folder. The file also includes an etched background texture. You can use Etch Vintage Photoshop Effects with any version of Photoshop CS3 and forward. It does not work with any program other than Photoshop.
Money Engraving Photoshop Action
You know that unmistakable etched look that all US dollars have? buzzArt created Money Engraving Photoshop Action, which can make your photos or images have that same etched effect, too! The download is simple to use: you don't need Photoshop experience, all you need to do is plug and play. This download also includes a Gitch Photoshop effect, and you can use both on your images at the same time.
Quick Engrave – Engraver Effect
Quick Engrave – Engraver Effect by Greg Nicholls is another effect that can make your entire image look like it was engraved with the click of a button. There are 6 total actions in this set, and each has 3 different intensities. You can also tweak and customize the results to fit in your project. The download comes with a bonus action added in, which generates 7 colorways. These colorways can make your projects look similar to familiar engraved objects like stamps or money. Finally, it also includes 9 bonus paper textures, each scanned from books more than 100 years old.
Worn Press Photoshop Effects Kit
Worn Press Photoshop Effects was created by Pixelbuddha. The designer explains that this design was intended to be an ode to a single color and clean, outspoken lines, and that it was "crafted to leave behind the noise and supreme vibrancy and finally bring you the plot of an image, its heart, and its idea." The kit contains 15 distinct effects, each of which is intended to make an image look antique or engraved. It also comes with a "How to Use" guide.
Engrave Photoshop Actions Kit
The Engrave Photoshop Actions Kit by popskraft allows you to turn a photo into a stylized engraving. It works on Photoshop CS4, CS5, and CS3. This actions kit is simple to use and also comes with an instruction manual to help you avoid any mistakes.
Engraving and Halftone Creator
Vintage Voyage D.S. created Engraving and Halftone Creator. You can use this set of actions to add an engraving effect or a halftone effect to any image or artwork. There are three presettings for each style, for light, medium, or dark images. You can also choose from 4 distinct styles of engraving. To use this, you need Photoshop CS2 or above.
Engrave Photoshop Action
Engrave Photoshop Action was created by AndriyFM to add engraving effects to any of your own Photoshop creations. It has 10 color effects included, and all the layers and folders are fully editable.
ENGRAVER Brushes
If you're looking for engraver brushes for Photoshop, check out ENGRAVER Brushes from Conrad Garner Studios. These fully pressure sensitive engraver brushes can be used in Photoshop and Sketch. You can use them for shading and grading engraved line effects and textures. When you purchase this set, it comes with 48 distinct pressure sensitive brushes.
Creative Market designers have created a wealth of assets and resources that extend far beyond adding engraved effects to your work. These assets can help you create detailed, unforgettable projects using Photoshop. Check out more Photoshop specific tips and resources, including blog posts, logos, templates, brushes, and more.
---
Products Seen In This Post: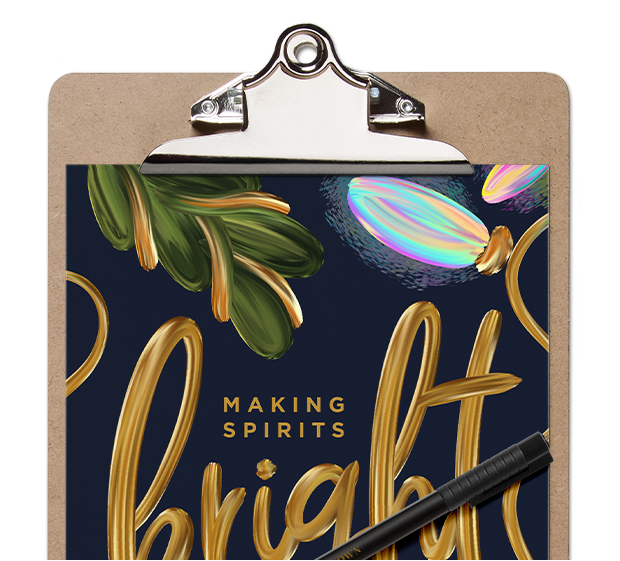 Perfect for greeting cards
Free Photoshop Brushes
Add a special touch to your print design projects with this free set of brushes by Jessica Johnson.
Download them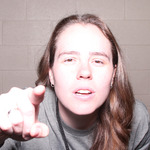 Lesley Yarbrough
Tinkerer. Maker of quirky fonts with a sprouty disposition.
View More Posts