30 Best Free Photoshop Tutorials for Bloggers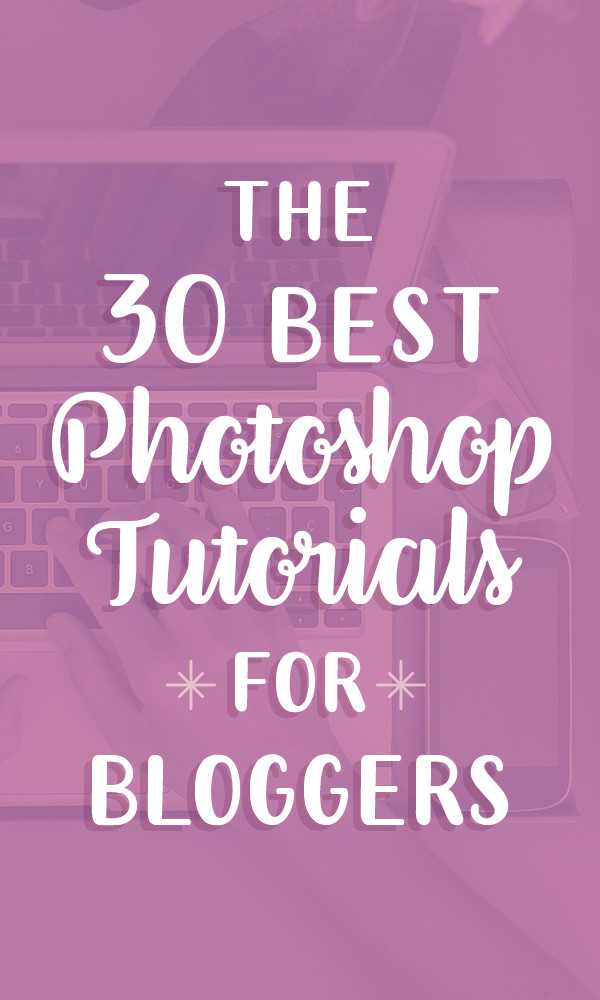 A great photo is only the first step. To use them effectively in your blog, you need to be familiar with all the ways they can be transformed with Photoshop. A few years ago, this knowledge only existed within the community of graphic design professionals, but now it's accessible to complete beginners. The thirty free tutorials linked below are intended for non-experts and they provide all the tools you need to give your Photoshop blog graphics a polished, professional look.

1. How to Make a Color Palette in Photoshop
Web designer Christina showcases her work and shares tricks of the trade on Elan Blog Studio. Her color palette tutorial demonstrates how to choose a photo with tones that appeal to you, use the crystallize filter, and then use the eyedropper tool to drop the tones you choose into color swatches.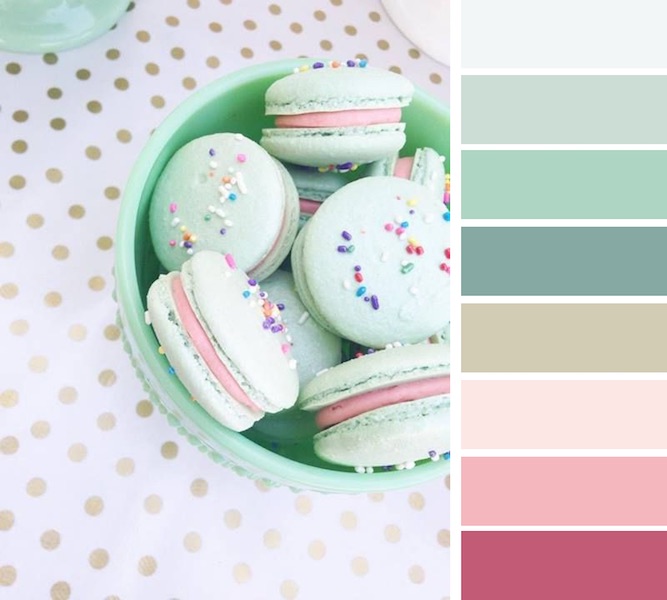 2. 5 Awesome Photoshop Tutorials for Bloggers
The White Oak Creative Team offers step-by-step guides to using Photoshop for bloggers who don't have a background in graphic design. The five guides contained in this tutorial cover the following topics: alignment and spacing of images, removing background, creating smart object layers, clipping masks, and saving images for the web.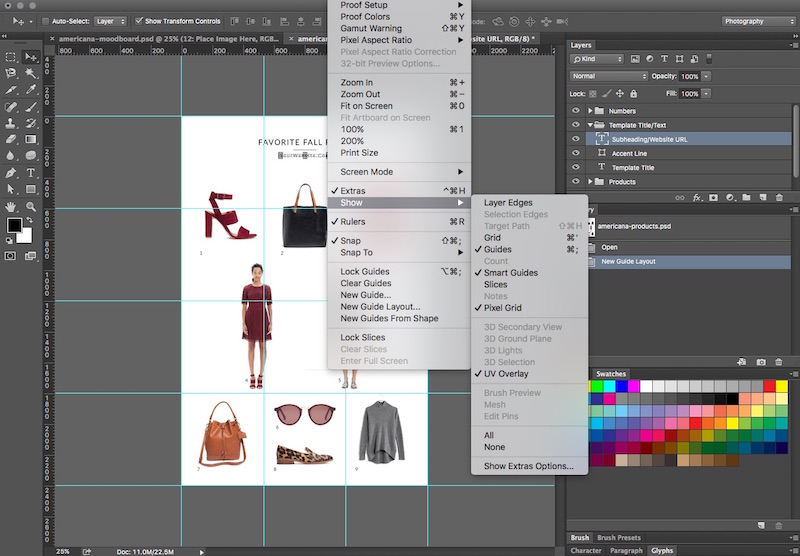 3. How to Create Crisp and Sharp Photos Using Photoshop
Pinkpot Design Studio is the online home of graphic designer Chaitra. Geared toward creative entrepreneurs, the site offers a straightforward tutorial on using Photoshop's Sharpen filter. Chaitra explains how to use the slider inside this tool to achieve the ideal degree of sharpness in your image and how to avoid the graininess that can result from over-sharpening.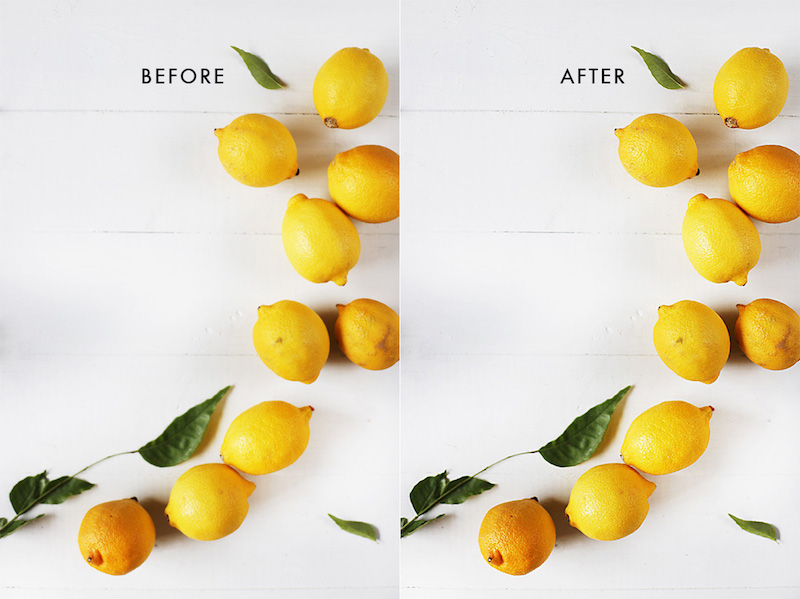 4. How to Make a Laptop Mockup with Photoshop
On her site, ItsOrganized.com, designer Jackie has posted a video tutorial on how to make a laptop mockup in which you can showcase your own digital products. In addition to the video, Jackie also provides a free downloadable Photoshop template on the tutorial page so that all you have to do is insert your own image.

5. How to Get Brighter, Better Photos in Photoshop (in 60 Seconds!)
Melyssa Griffin displays persuasive 'before' and 'after' photos to show how much improvement you can achieve by increasing the brightness and contrast on your photos. Her tutorial assumes you're a beginner, and it teaches you how to use the 'Curves' tool to adjust brightness, increase contrast and fix the colors. She also covers sizing and sharpening the final image.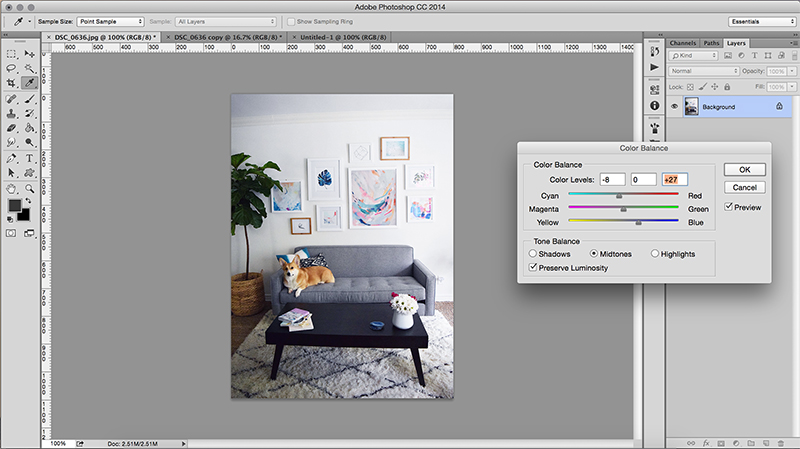 6. Creating Colorful Backgrounds in Photoshop
Style blogger Jessica Quirk takes time out from her usual fashion blogging on WhatIWore.com to give her readers a tutorial on how she creates the colored backgrounds for her fashion shoots. She explains the trick of having the model stand against a contrasting color wall for the photo shoot, so that the wall color can later be selected and replaced.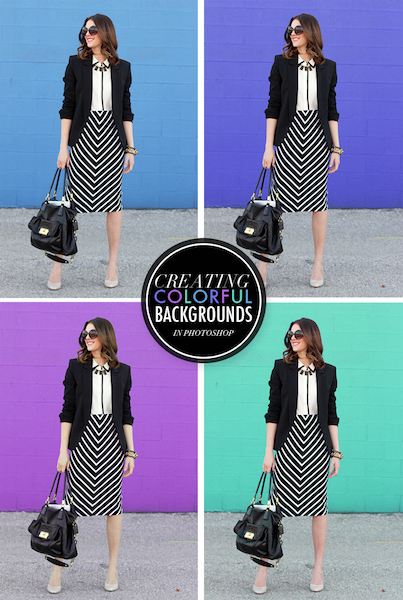 7. How to Create a Clipping Mask in Photoshop
Melyssa Griffin offers a variety of courses for entrepreneurs and bloggers looking to up their game. On her website, she explains the steps for creating and using a clipping mask. She goes on to demonstrate how to use the clipping mask for photo layout and typography to give your blog a professional look.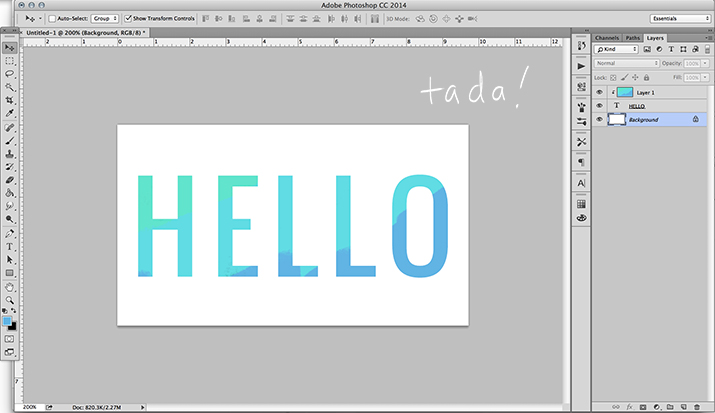 8. Create Pinnable Blog Graphics Using Photoshop
Graphic artist Holly McCaig demonstrates how to create sophisticated-looking graphics for your blog using color gradients and then adding text on a new layer. On her website, Holly McCaig Creative, she gives good instructions in choosing the right typography and reminds designers not to use more than two different fonts in one image.
9. YouTube Video on Creating Pinnable Blog Graphics
To address everyone's preferred learning style, Holly McCaig also offers her tutorial on pinnable blog graphics in a 12-minute YouTube video. Read the text (see #8, above) and then watch the video to gain a confident grasp of the skills.
10. How to Use the Blur Tool in Photoshop
In her video tutorial on selecting and blurring certain portions of an image, Bloguettes creative director Sakura Considine shows the basic steps to using this important tool. She also takes time to explain why blurring the background is often essential for good image composition.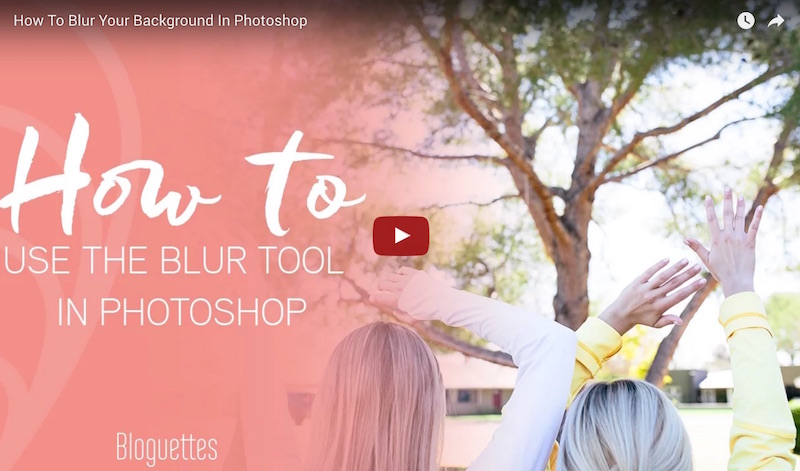 11. How To Create a Blog Header for Blogger with Photoshop
The "Blog Beautician" gives a very complete 16-minute tutorial on YouTube, bringing you very methodically through the steps involved in creating your own custom Photoshop blog banner. This tutorial is intended for people using the Blogger platform.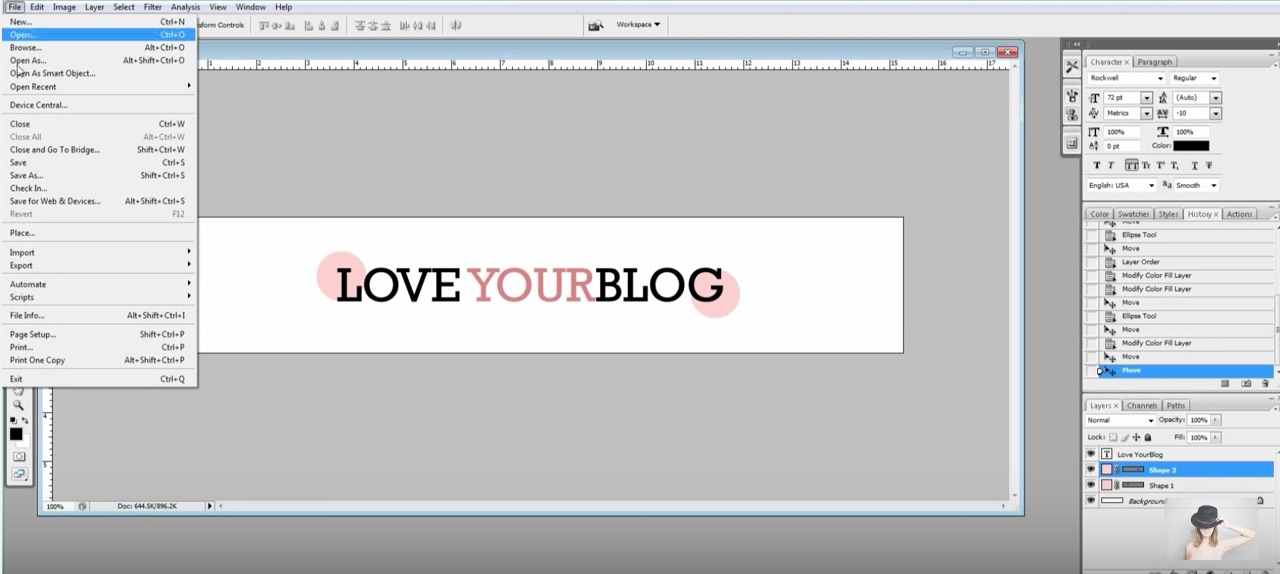 12. Create Dazzling Food Gathering Images with Photoshop Compositing
Complex images of meals are becoming trendy, and Rachel at Two Loves Studio shows you how to assemble them in this handy food photography tutorial. By using Photoshop compositing, you can create an image of an amazing array of food (or other objects) without gathering them all together in real life at the same time.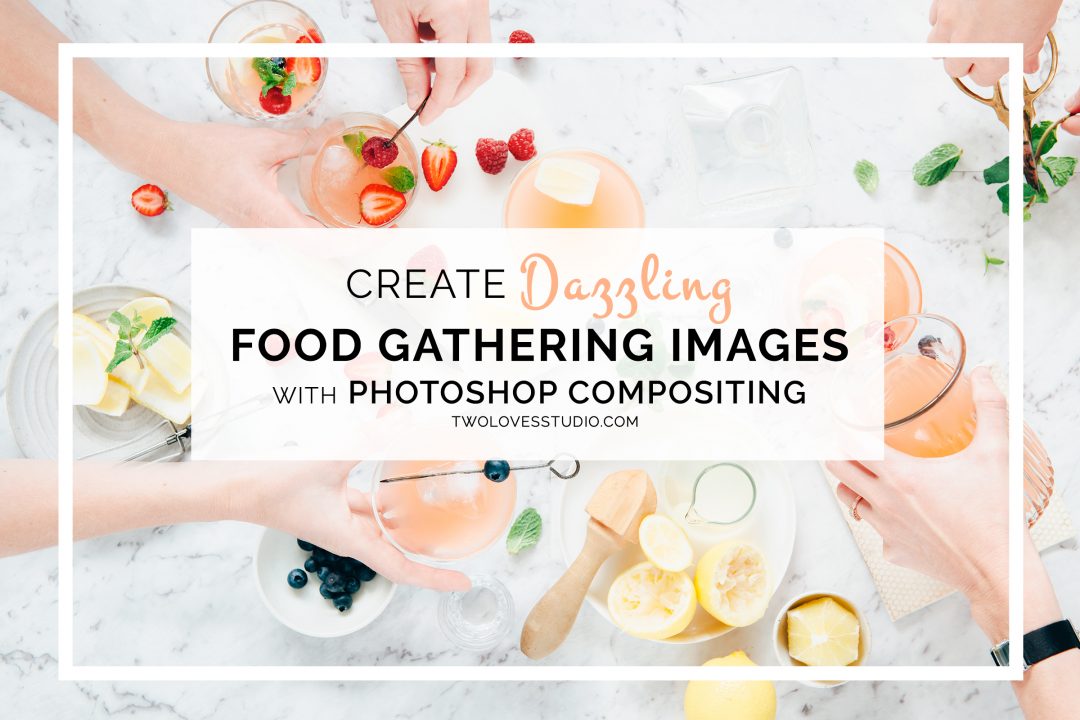 13. Using Photoshop to Erase Product Backgrounds
If you're creating a catalog or other product showcase, you know how important it is to remove distracting backgrounds from the product image. On The Blog Market, web designer Jennifer Hardwick shows you how to select and replace background content and multiply layers for collages.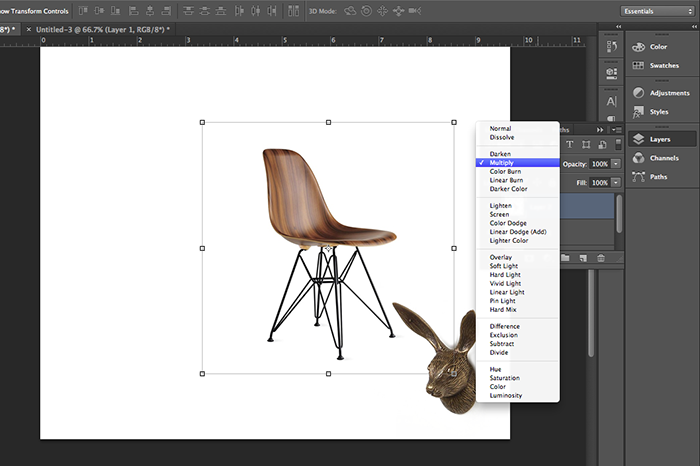 14. 10 Photoshop Tip GIFs That Will Change Your Life
On her site, Made Vibrant, designer Caroline offers a selection of resources for "soulful creatives." She has invented the concept of tip GIFs, which offer bite-size animated instructions. The ten she has assembled on this page provide a nice introduction to some basic PhotoShop tools and shortcuts.
15. Photoshop Tutorial – Color Matte
Photographer Desirae's website, entitled Mini Backdrops, showcases the small vinyl photo backdrop products that she sells. On her blog, she provides a five-minute video tutorial on creating the trendy matte photo look by using Photoshop's adjustment curves and solid color layers.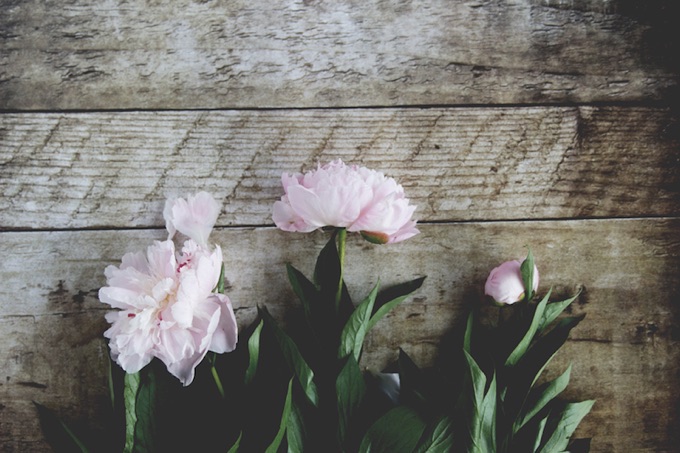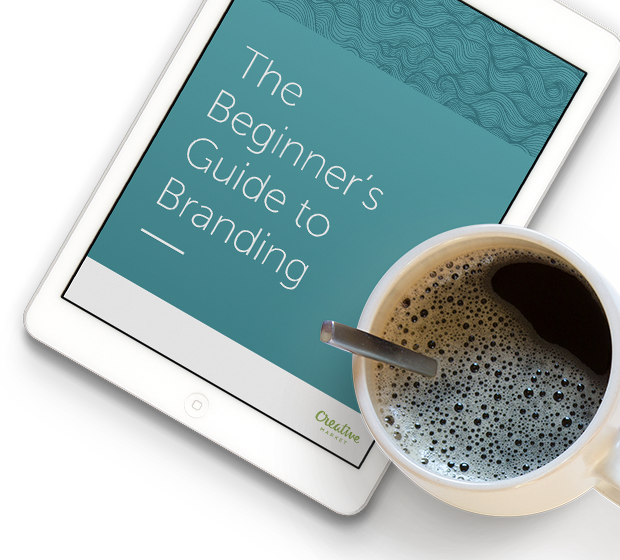 Free Beginner's Guide to Branding
Designing your own brand?
A fun, friendly, FREE guide to build a stellar brand identity.
Download now!
16. Photoshop Just for Bloggers
Enter your email address for a free five-day e-course from Jackie at ItsOrganised.com. After you sign up, you'll receive a new email each day with a video lesson on some aspect of mastering Photoshop blog design. On the final day, you'll create a blog image using the free template that's included with the course. The course is designed to make Photoshop accessible to everyone.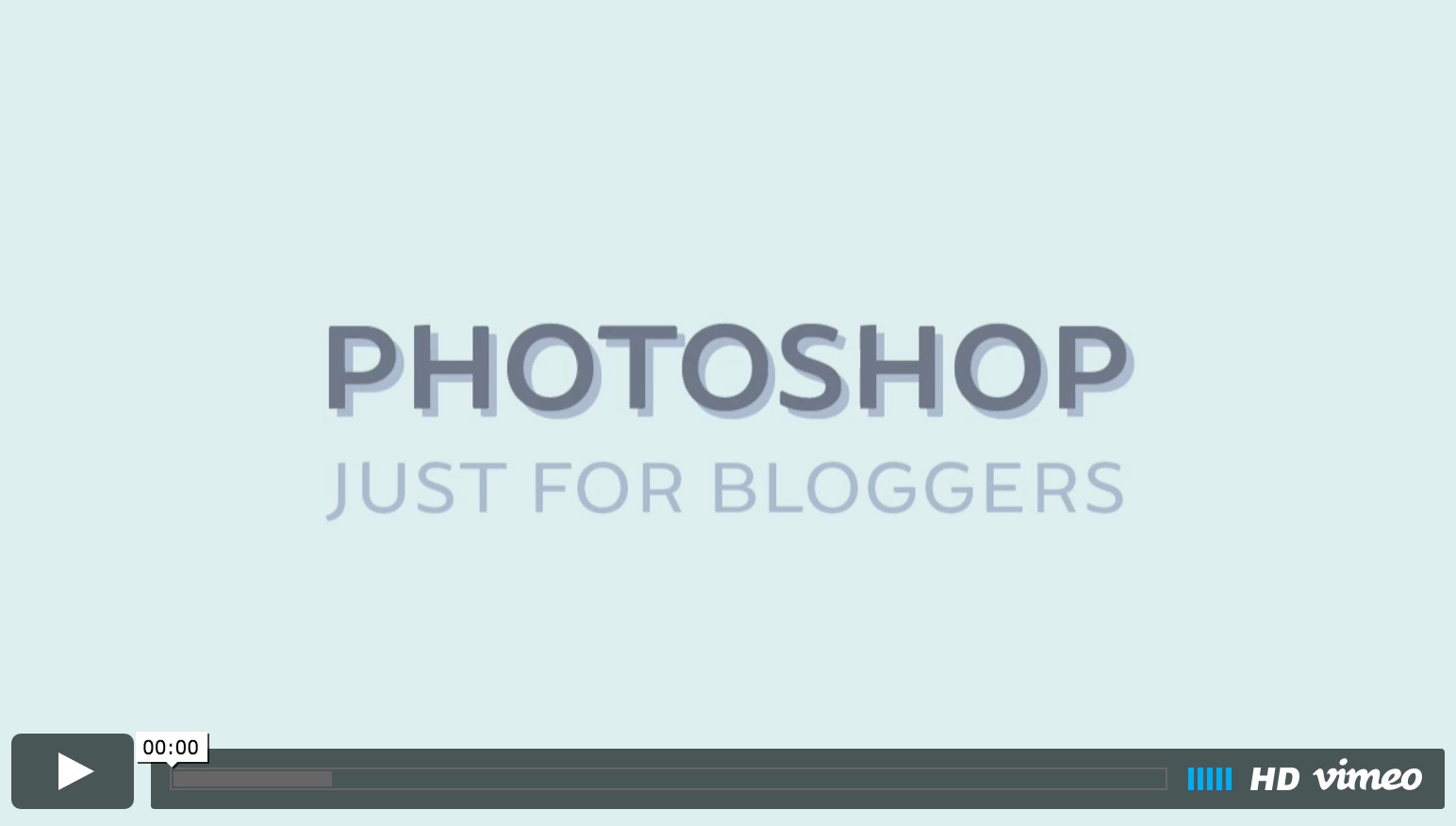 17. Learn to Add Handwriting to Your Photos
Responding to reader requests, blogger Elsie Larson has created a tutorial on her website, A Beautiful Mess. Using Photoshop Elements and a Wacom Bamboo Connect Pen Tablet, she shows you how to create the eye-catching casual look of handwritten notes right on your photos. You can also combine your handwriting with regular typographical fonts.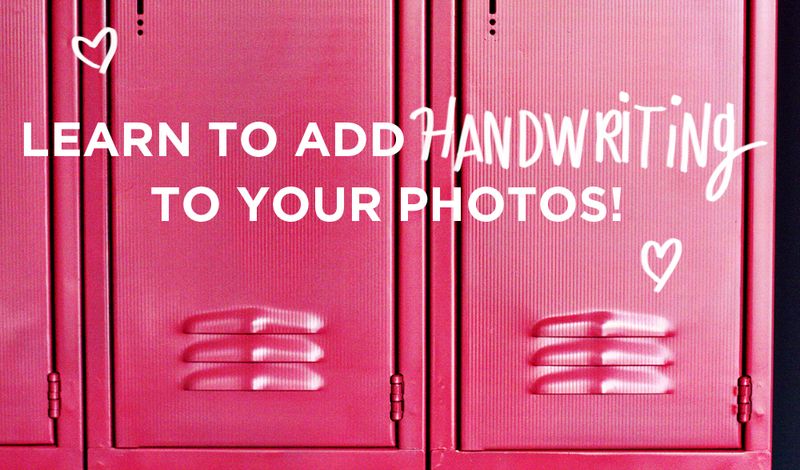 18. Five Ideas for Adding Text to Images Using Photoshop
British photography blogger Annie connects with readers through her blog, "Mammasaurus." In this image-rich tutorial, Annie shows us five different styling ideas for adding a text layer to your images. She demonstrates how to add transparent lettering, a coordinated color block for text, and three other appealing styles.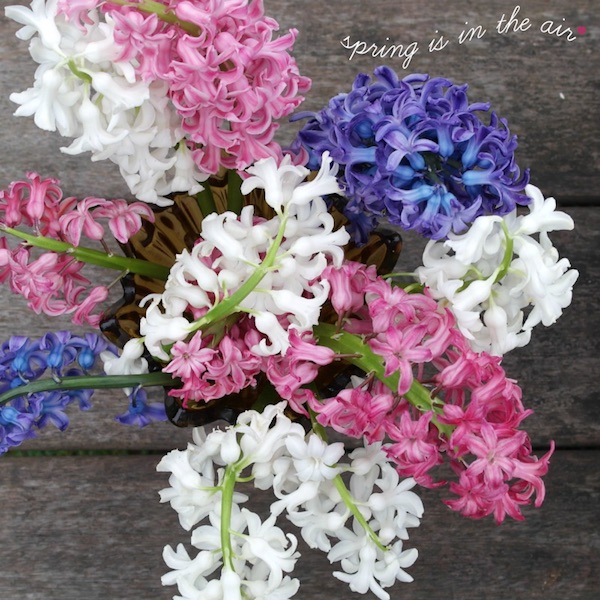 19. How to Create Diptychs & Collages for Your Blog
Diptychs are two images joined together to make one graphic display. Collages are the same concept, except that a larger number of images are pasted together. Chaitra, the designer behind Pink Pot Design Studio, has created step-by-step instructions for calculating image size, clipping and pasting. The reader comments on the tutorial add extra value.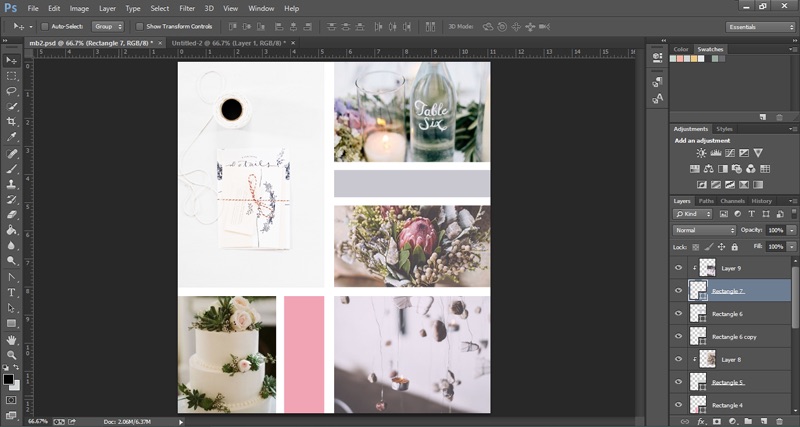 20. How to Create Cover Image Templates with Photoshop
If you're striving to project a truly professional look online, you'll want to check out this well-designed cover image tutorial on the House of Muses site. Using many actual Photoshop screenshots, blog design coach Jordanna demonstrates each step of superimposing stylish text layers over your base images.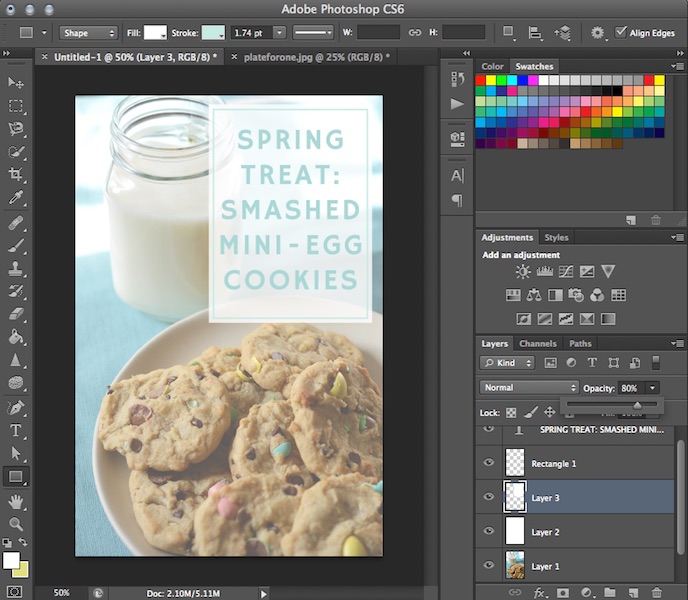 21. Clipping Masks 101
On her Photoshop blog Angie Makes, web designer Angie offers blog design advice and various graphic products. Her tutorial on clipping masks includes a written introduction with some animated screen shots. This is followed by a four-minute video in which Angie reviews and expands on the instructions.

22. Changing Image Colors Using Hue and Saturation
A second tutorial on Angie Makes (see #21, above), this one covers the easy way in which you can transform the colors of any digital image. In the first section of the tutorial, Angie shows how to use Photoshop to change the hue and saturation of one layer of an image. In the second section, she performs the same operation with the free photo editor, PicMonkey.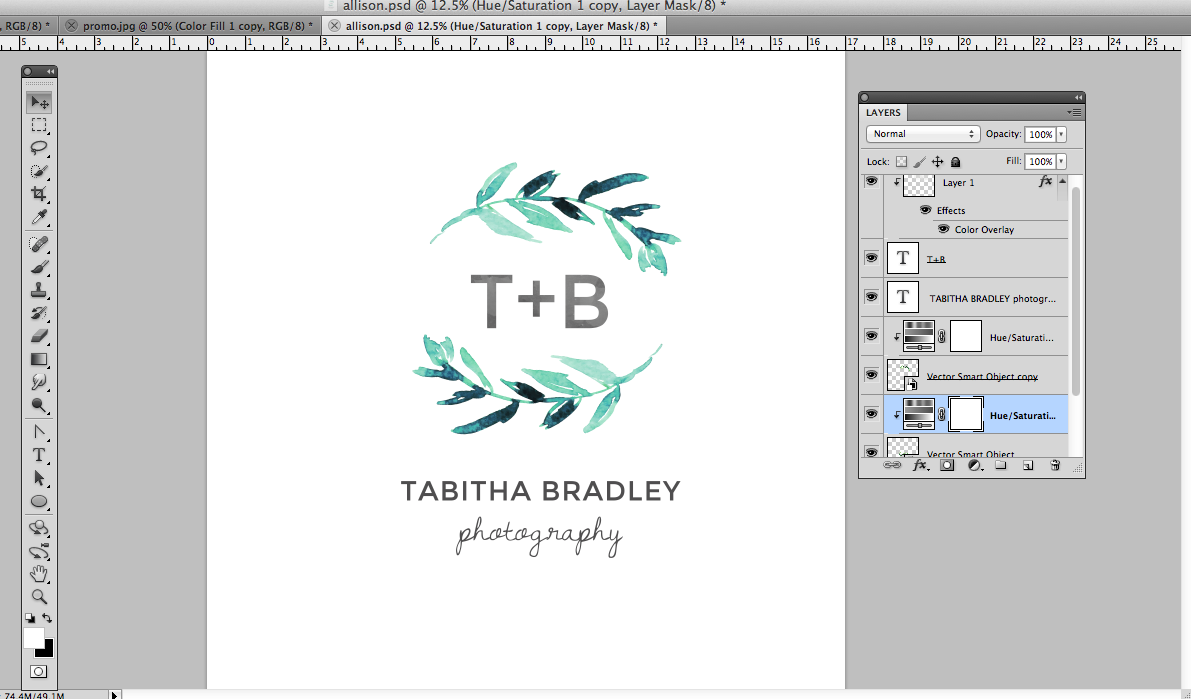 23. How to Make a Moodboard
Do you have a certain style that identifies your brand? Sometimes it can be tricky to find graphics that contribute to the mood you're trying to communicate. This tutorial by Christina at Elan Blog Studio shows you how to draw images from Pinterest and then assemble your own DIY blog inspirations by collaging them with Photoshop.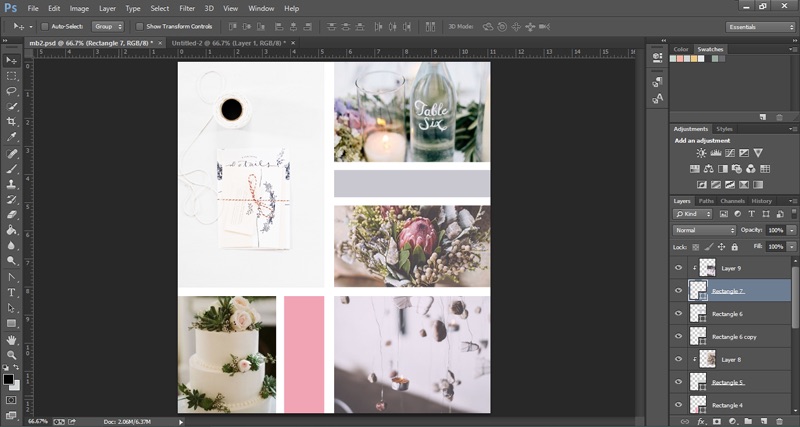 24. Add Beautiful Tones to Your Photos
Sixth Bloom is a resource for photographers, offering classes and tips as well as photographic products. Erin is the girl behind Sixth Bloom, and she provides a useful introduction to using Photoshop's tone curve tool. With plenty of examples, she shows how you can transform your images by bringing out highlights and shadows.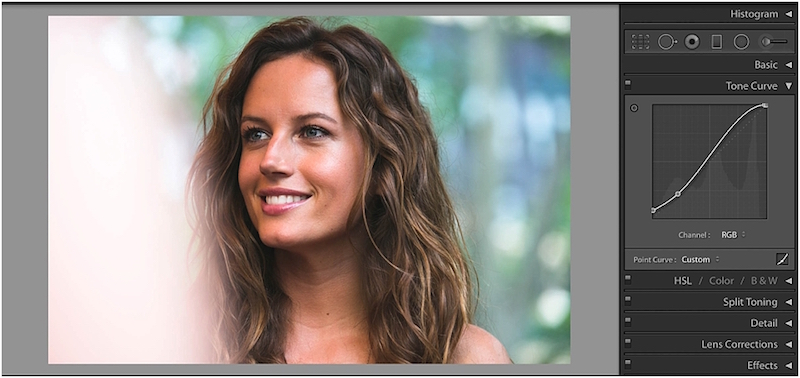 25. Photoshop Tutorial: How to Create a Watermark
If you want to display or sell your photographs online, you probably want to learn about how to protect your work with a watermark. Megan Bush at The Creatives Business offers a carefully assembled tutorial on using Photoshop to add that crucial semi-transparent symbol of ownership to your online photos.
26. How to Create a GIF in Photoshop
We're in the age of the GIF now, and knowing how to create one is increasingly necessary for full participation in online conversation. Fitness coach and lifestyle entrepreneur Jennifer Meyering uses Photoshop screenshots and an example of one of her own GIFs to demystify the process.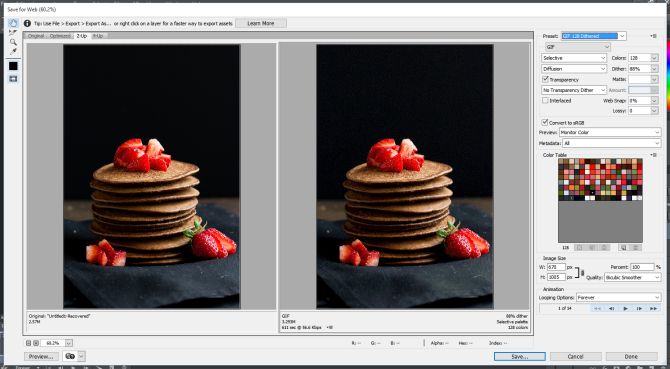 27. How to Use Photoshop Actions for Branding
This useful tutorial from Chaitra's Pinkpot Design Studios introduces readers to the existence of Photoshop Actions. The tutorial explains how to use pre-made Photoshop Action (.atn) files to achieve precise aesthetic effects. She also offers readers a free download of a few of her favorite actions.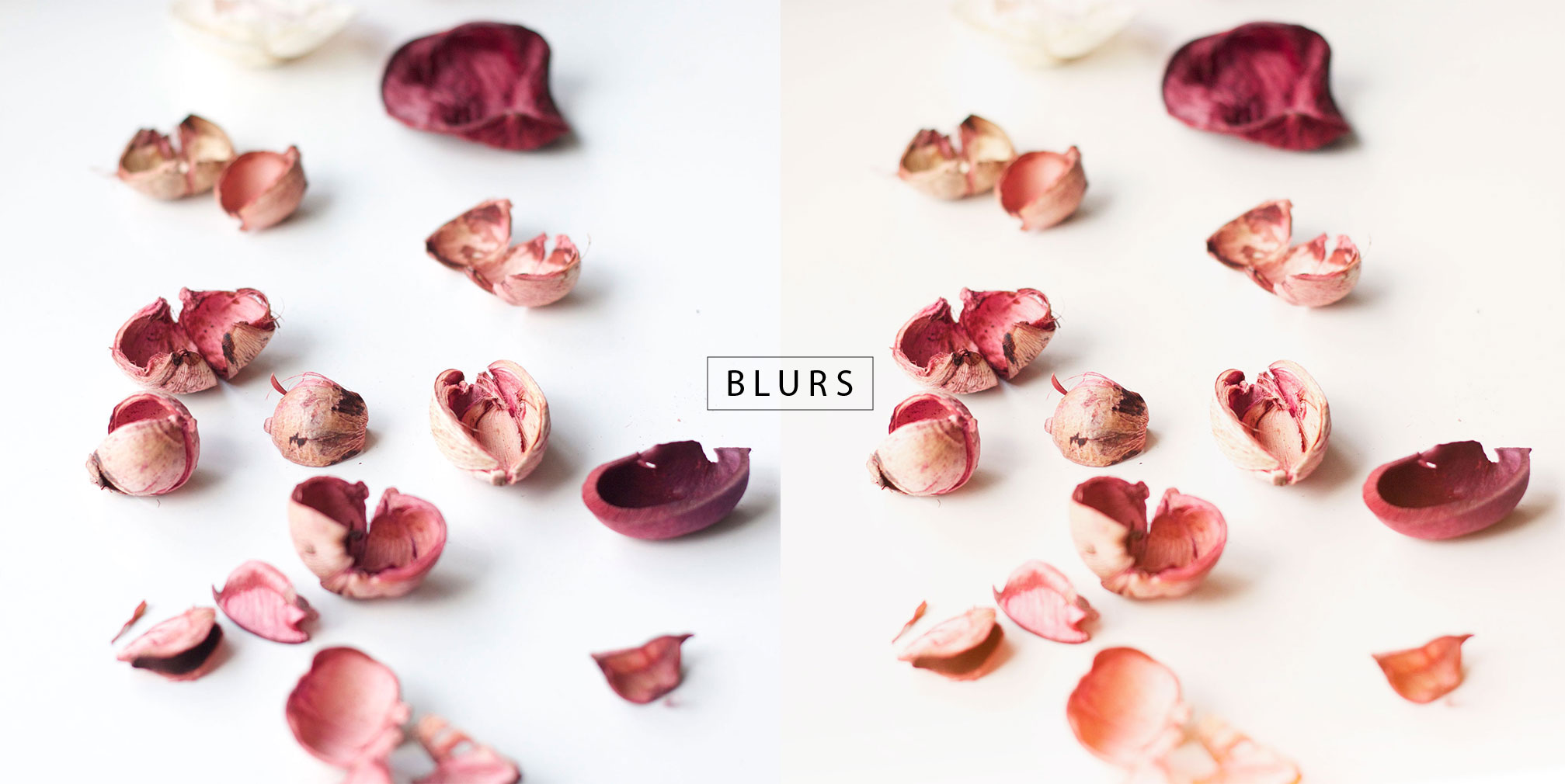 28. How to Easily Batch Edit Images in Photoshop or Elements
If you need to carry out the same edits or Photoshop actions on a whole set of images, batch editing will save you massive amounts of time. Stacie Jensen, creator of photographic resource site Colorvale, provides both written and video instructions for batch editing. These include applying downloaded Photoshop actions.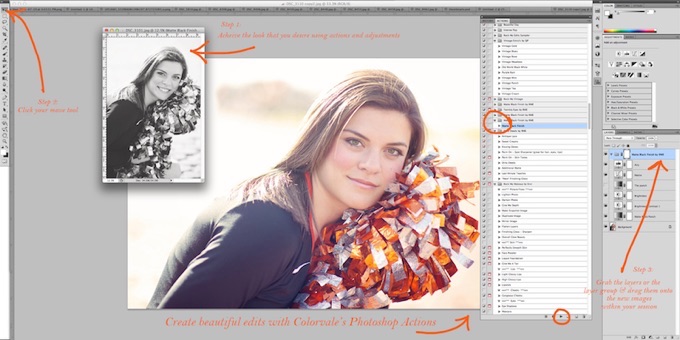 29. How to Fill an Image or Word with a Picture in Photoshop
Christine at Where the Smiles Have Been has created a very simple tutorial on clipping masks for Photoshop beginners. She explains how you can modify purchased fonts by filling them with textures or images, to create entirely unique custom gifts or branding graphics.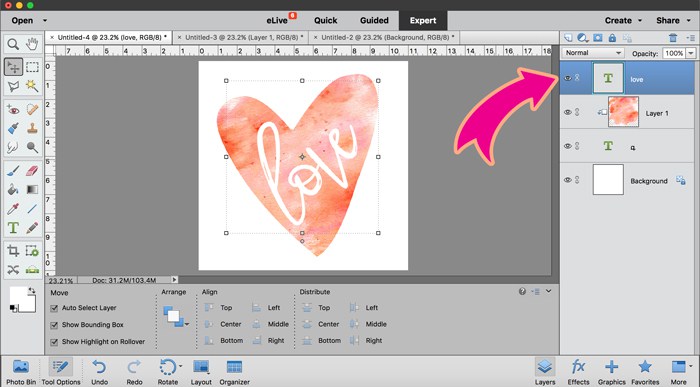 30. How to Design Your Own Logo
WordPress designer Ashley lets you in on the secrets of logo creation in a tutorial on her website, Nose Graze. She explains how to download external purchased fonts and graphics and then integrate your favorites into a new, never-before-seen logo. She also offers readers a free download of "Logo Design Do's and Don'ts".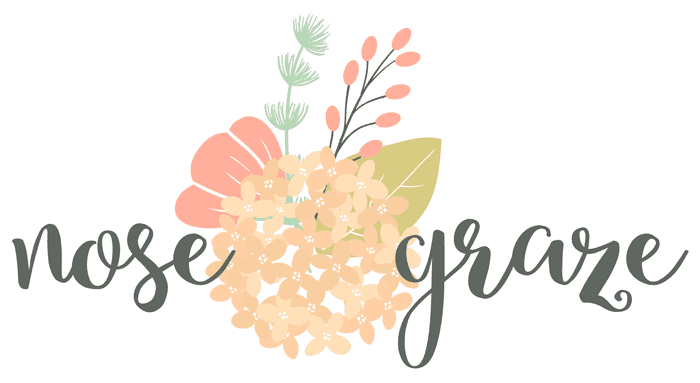 You've put a lot of time and effort into creating the content of your blog. When you take the final step of learning the ins and outs of Photoshop, you can deliver that content to readers in a persuasive, professional package.

---
Products Seen In This Post: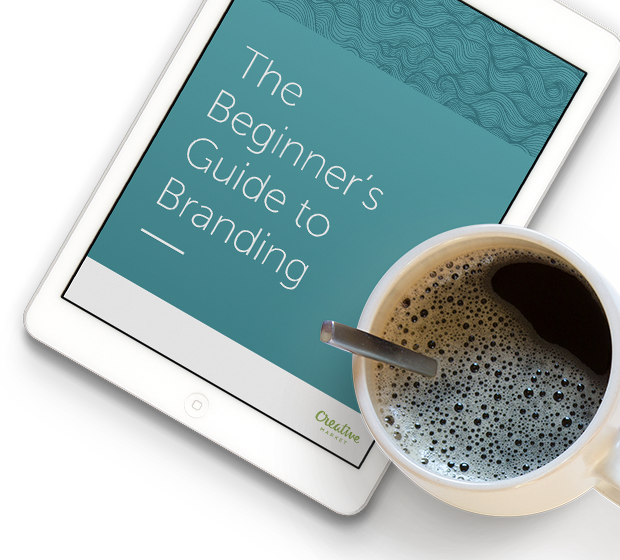 Free Beginner's Guide to Branding
Designing your own brand?
A fun, friendly, FREE guide to build a stellar brand identity.
Download now!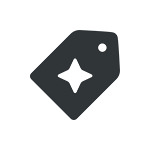 Creative Market